---
With so many marketplaces, it's hard to know exactly where to turn when it comes time to sell your Nintendo Switch online. It just so happens that Swappa is one of the best places to sell your used goods and with no seller fees — that means more money in your pocket.
In this guide, we're going to walk you through the entire process of selling your Nintendo Switch on Swappa, including transferring your data, factory resetting the device, creating a listing on our marketplace, and even shipping the device out.
This will hopefully eliminate a lot of the guesswork and give you a better idea of what to expect when selling your Nintendo Switch with Swappa.
Transfer your data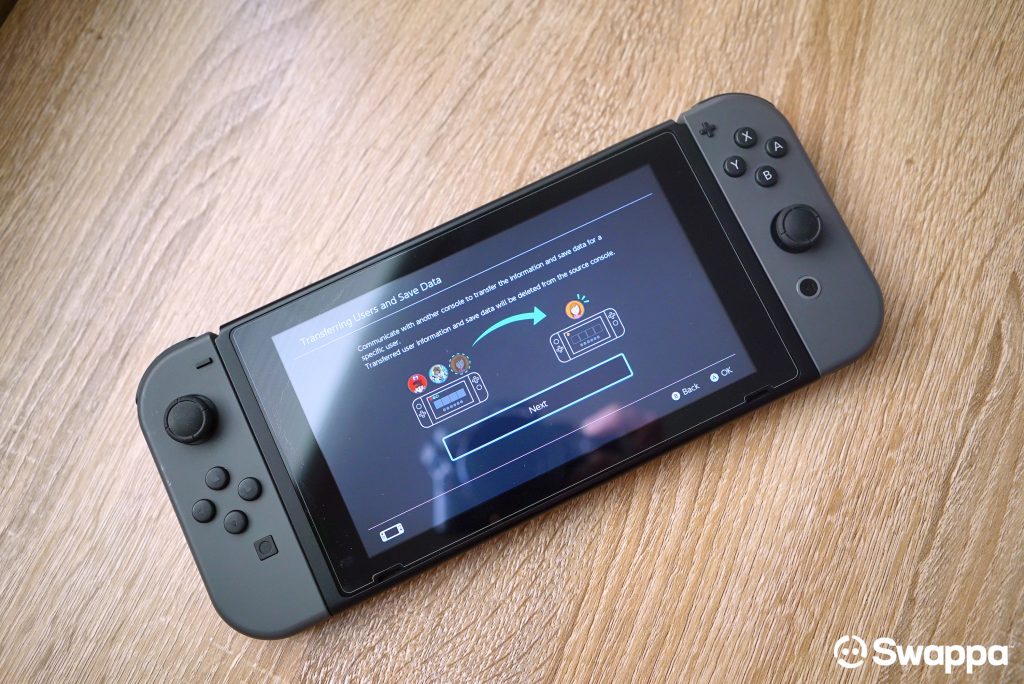 Depending on how long you've had your Nintendo Switch, there's a good chance you'll want to keep the countless hours you've invested into it (Zelda: Breath of the Wild isn't exactly a short game). Rather than throwing it all away, it's possible to transfer your all saved games and user data off the device, but there's a catch: you're going to need a spare Switch to do it.
It's not an easy and will take some time, but don't worry, we'll walk you through the entire process of transferring your game saves and user data. Unfortunately, this is your only option until Nintendo finally rolls out their Online cloud backup service later this year. Just click the link below for the full guide.
Factory reset your Nintendo Switch
Because the last thing you want is someone going on a shopping spree using your Nintendo Store account, before you even think about shipping your Nintendo Switch, you'll want to make sure all of your data has been wiped clean first.
This includes all your game saves and your Nintendo account information. It's actually fairly simple. For a full walkthrough and tutorial on initializing your Nintendo Switch to get it ready for its new owner, check out our post linked below.
Selling with Swappa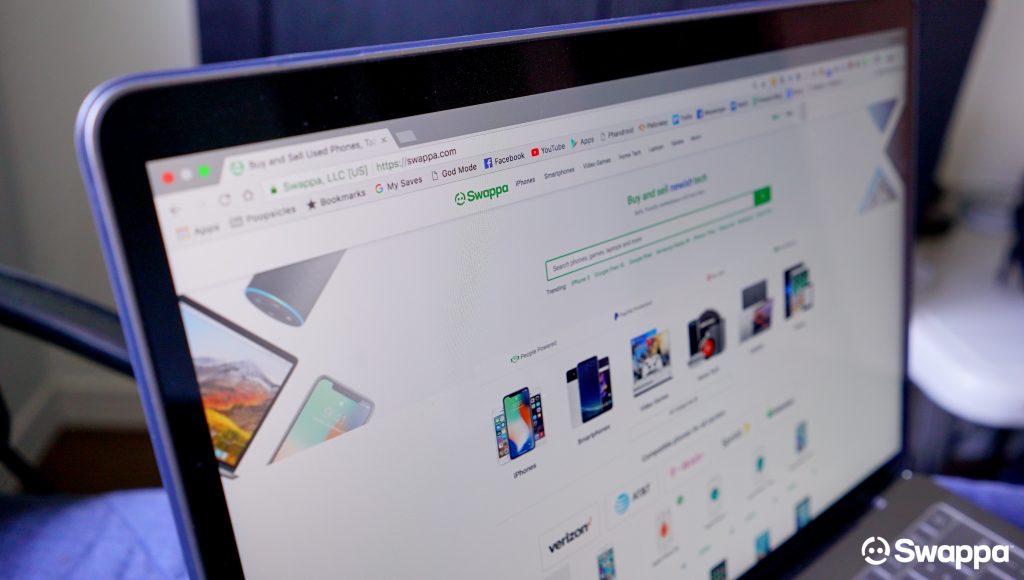 There are lots of reasons why you would want to sell your used goods on Swappa. From our zero seller fees, our human-powered marketplace, and active community means you get the best prices. Selling on Swappa is both extremely easy and safe, with PayPal handling the money side of things, allowing you to avoid awkward face-to-face meetups. With preparations now complete, you're ready to start selling on Swappa. Let's quickly run down the steps.
Remember: Swappa doesn't sell junk, that means no broken items can be sold in our marketplace.

1. Create an account
To get started selling on Swappa, you'll first need to create an account. Signing up using your social accounts — Google, Facebook, XDA or Yahoo — make this process extremely easy. Of course, you can always manually register using a valid email address.
Once you fill out your name, email address, and password, you'll need to verify your email address. Just check your inbox for a verification email and inside you'll find a big green "Verify" button. Click on it to verify your account (or if asked, you can copy the code in the same email).
Immediately after clicking the Verify button you will be taken to Swappa.com and see the following message, "Your registration with Swappa is complete!" From here just log into your account using the email address and password you created to be taken to your Swappa profile page.
2. Add your information
On your profile page you'll find a variety of background information needed to finish up your profile — including adding a profile photo (our sellers have more success when there's a face attached to their profile). It's best to fill out as much information as you can to give buyers a little more information about yourself. Everything from your name, location information and, most importantly, your PayPal email. Make sure you click "Save Profile" anytime you've changed any of the info on your profile.
3. Find the product you want to sell
Once you've added a PayPal email address to your profile (so buyers can actually send you money), you can now create your listing. Simply type in the name of the Nintendo Switch in the search bar at the top of the page (or just click here) and choose the result from the top of the list to be taken to the our Nintendo Switch page. From here, tap on the "Sell this" button or click the link below to start selling your Switch.
Remember, before you can sell your Nintendo Switch, you'll need to make sure it is fully functional. Ready? Then click the green "Sell on Swappa" button to begin creating a listing for your Nintendo Switch.
4. Listing information
Here you'll want to be as thorough as possible, listing all the required information before the listing can go live in our marketplace. Everything from the color of the device, the storage size, and of course, the price. Everything is clearly laid out, so it should be easy.
To make things even easier, we'll also help you by telling you lowest current listed price of the device you're selling, as well as the price of the most recent that sold. This should give you a better idea of how much you should list the device for if you're looking to sell it quickly.
In order to get paid, you'll need to enter the email address associated with your PayPal account. It's worth noting that a fee will be added to your sale price, but it's paid for by the buyers. PayPal also has their own fees (somewhere around 3% + .30 cents of the item being sold), so keep that in mind along with how much shipping fees will also run you.
After you've successfully completed your listing, our team will verify all the information provided as quickly as possible and once you've been given the green light, your listing will be live in our marketplace. Once sold, funds will be placed into your PayPal account instantly — so there's no waiting period. Just remember you'll have to ship the device out within 2-business days, so set yourself a reminder and don't forget to send the tracking number to the buyer.
For more on shipping the Nintendo Switch out — including how much it will run you — we've created an entire guide running through the entire process here.
Selling with GameStop
Of course, there are plenty of other options when it comes to selling your used goods. GameStop has the advantage of offering brick-and-mortar stores can be found just about anywhere. The downside is their low trade-in values for your goods. Because they're essentially the middle-man (you're selling it to them, so that they can re-sell and make a profit), you'll never see anything near the full price of what your goods are worth.
At Swappa, you're selling directly to the customer, meaning you get top dollar for everything that you sell. For instance, trade-in Zelda: Breath of the Wild at GameStop and you're looking at around $20 cash. List the same game yourself on Swappa, and you could get upwards of $45 for it. That's a huge difference.
Selling with eBay
With millions of users around the world, eBay is another option you may consider when selling your used goods. But just because it's popular, doesn't mean it's the best choice. For instance, eBay takes 10% off the final sale price of your goods, cutting into your bottom-line. The more expensive the item is you're selling, the bigger eBay's cut which can quickly add-up.
This in contrast to Swappa where fees are paid for by the buyer — not the seller — and are only a fraction of eBay's fees for higher-priced items. While eBay's seller fees might have you thinking twice about listing your goods in their marketplace, we've covered all the pros and cons in our Swappa vs eBay guide. Take a look for yourself and see how Swappa should be your first choice for selling online.
Shipping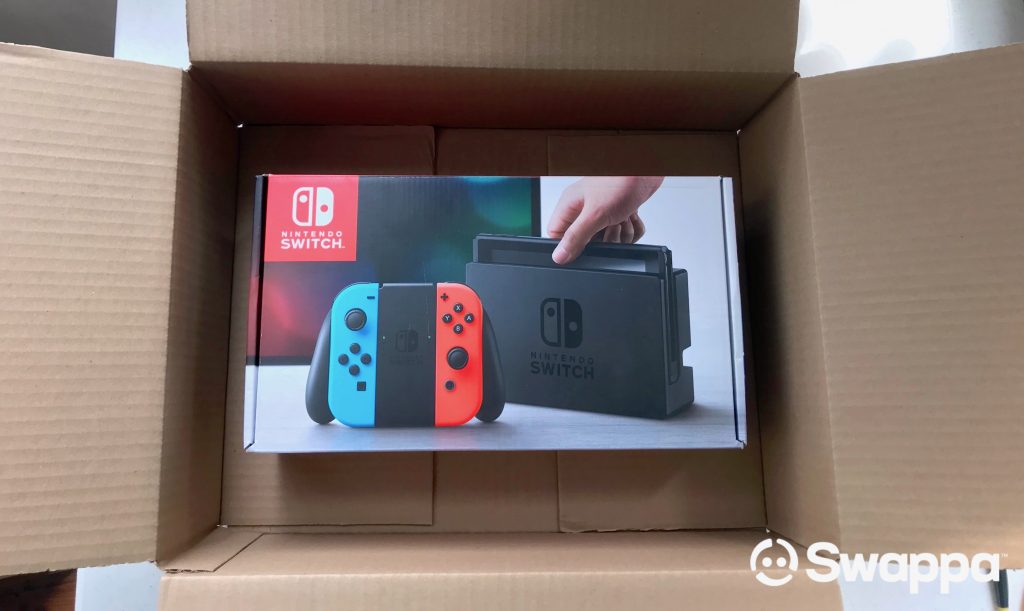 The final step in the selling process is actually shipping your Nintendo Switch to its intended destination. This isn't the hardest step, but it can easily become the most time consuming and expensive if you aren't prepared. Don't worry, we've put together an entire guide on shipping the Nintendo Switch.
If you don't want to get price gouged by your local shipping carrier, you'll want to consider picking up our very own Nintendo Switch Shipping Kit. It comes with all the materials you need to safely ship the Nintendo Switch. For more details on shipping the Nintendo Switch — including carrier prices — just check out the post below.