---
TLDR: What is the cheapest, safest, and easiest way to ship a Nintendo Switch? The best way to ship a Nintendo Switch while meeting these three goals is to reuse a sturdy box and packing material that you already have and then head to your local post office to pay for postage.
It often feels like one of the biggest hurdles you'll face when selling something online is preparing the item for shipment. But the truth is — you shouldn't let this scare you away because it really isn't difficult. We already know you want to safely pack the Nintendo Switch, and that you don't want to spend a fortune shipping it, so continue reading and we'll show you how easy it is to ship your Switch using this Nintendo Switch Shipping Guide.
Before you ship your Nintendo Switch
It is easy to get caught up in the excitement once your listing is purchased, but before you do anything shipping-related, you'll want to make sure your Nintendo Switch is ready for shipment. So before you go any further, make sure you save and transfer your game data and factory reset your Nintendo Switch.
Nintendo Switch Shipping Guide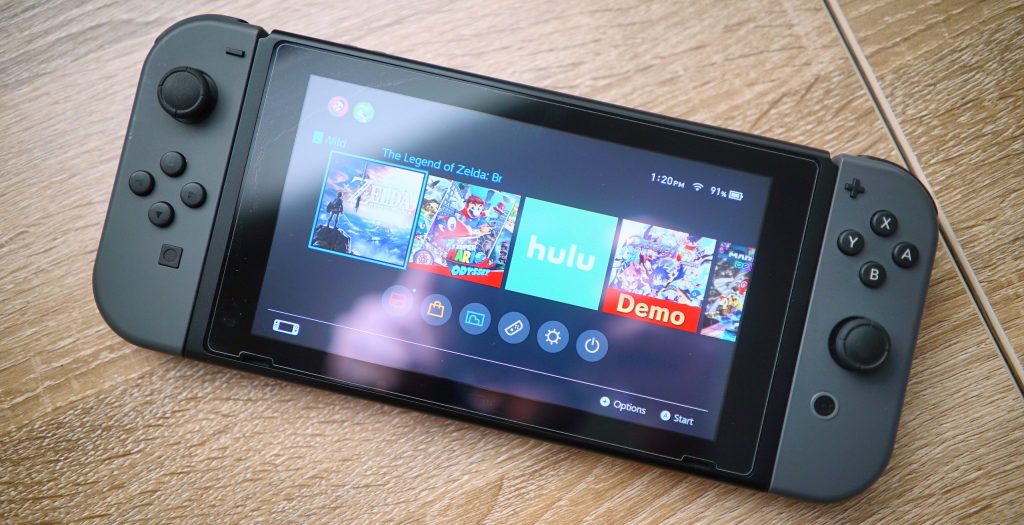 There are a number of ways to ship the Nintendo Switch but before we start, you need to know what you're working with. Hopefully, you still have the original box the Nintendo Switch came in, which makes shipping the console a much easier (and safer) process. The dimensions of the factory Nintendo Switch box are as follows:
Nintendo Switch retail box dimensions and weight
Nintendo Switch box measures 13 3/4″ x 8″ x 3 3/4″
Nintendo Switch box weighs about 4lbs 6oz
Now that you know the dimensions and the weight, you just need to find a box large enough to fit the original retail box and still provide enough wiggle room to pack enough cushioning materials. Basically, you want a box that is a few inches bigger than the retail Nintendo Switch box.
Recommended Nintendo Switch shipping materials
A box that measures (approximately) 16″ x 10″ x 6″
Bubble-wrap
Packing tape
Blank shipping label
You can find shipping/packing materials just about anywhere. If you don't want to leave the house, Amazon may sound like a good option, but you'll probably end up buying more materials than needed for a simple one-time shipment. You can also buy a shipping box and packing material from a number of retail locations, but similarly, you'll probably end up with more materials than you need. Our recommendation — provided you regularly order things online — save and reuse the box and packing materials.
Packing the Nintendo Switch
Packing the box is pretty straightforward. Just wrap the Nintendo Switch box several times over with the bubble wrap, or start by placing a layer or two of bubble wrap down in the bottom of the box. After that, place the Nintendo Switch on top of the bubble wrap, and then pack some bubble wrap along the sides and add another sheet on top before you close the box. You don't have to get super fancy with the bubble wrap. The important part with packing is to fill the open space so the Switch doesn't shift around as it travels toward its destination. Once the Switch has been securely placed in the box with bubble wrap, seal the box with packing tape and get it labeled with the buyer's address and your return address.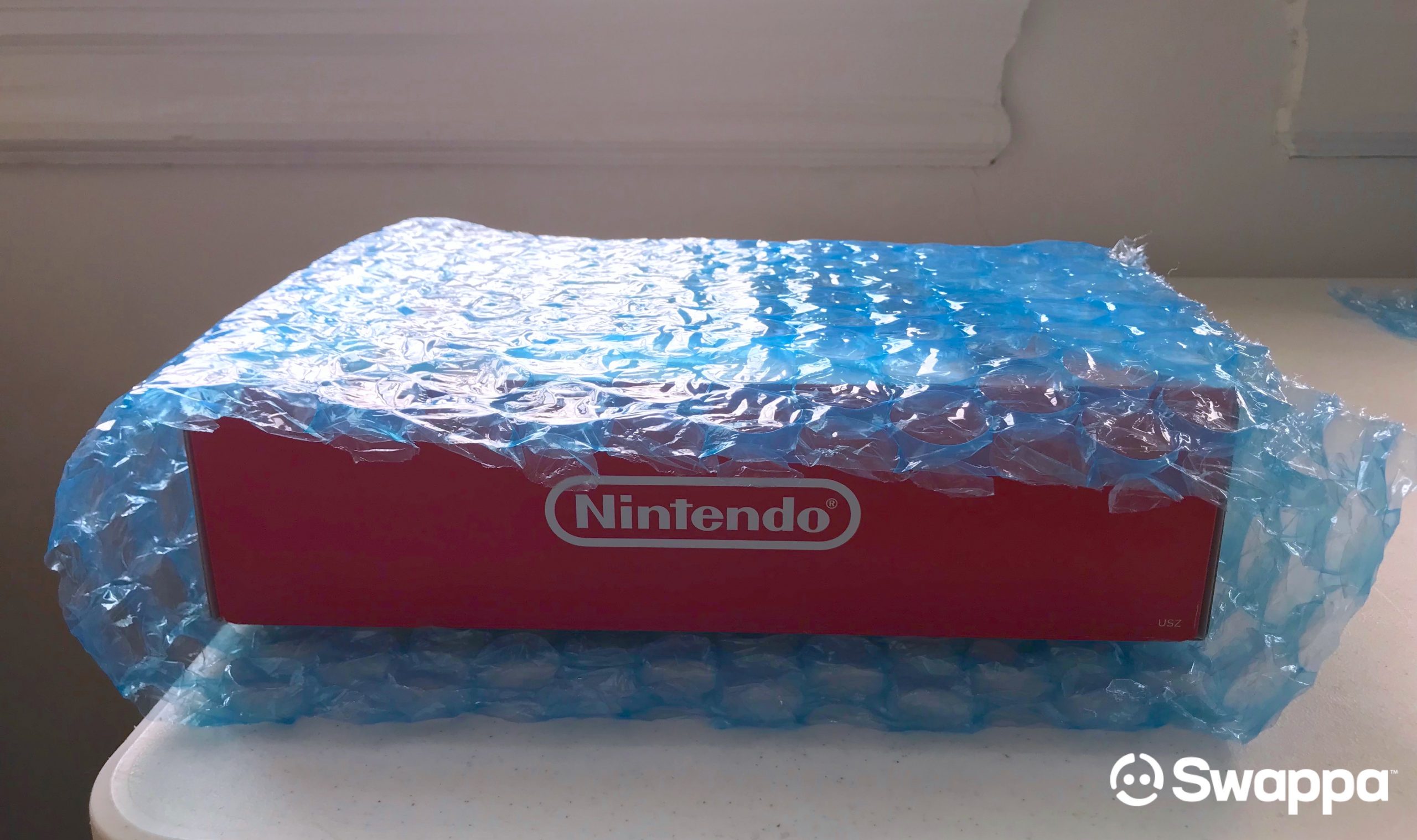 Ship your Nintendo Switch with USPS
When it comes to shipping your Nintendo Switch, there are a variety of carriers to choose from. No matter your preference, we found that the United States Postal Service (USPS) offers the best value. USPS also happens to be the most popular amongst Swappa sellers, however, sellers can use UPS or FedEx if they prefer.
Insurance
Packing the Nintendo Switch safely is important, but it's only one piece of the puzzle. Just about anything can happen to your package while it's en route to its destination, and while you could always take your chances and hope for the best, sometimes it's best to prepare for the worst.
That's where insurance plays a huge role. USPS currently charges about $5 to add $250 worth of insurance on a shipment, but in the unlikely event that your Nintendo Switch is damaged, stolen, or just ends up missing — having it insured for the full value means you will not be out any money should the unthinkable happen.
Shipping Label
Before you ship your Nintendo Switch, you're going to need a label so your shipping provider knows where to send it. You can use a blank shipping label and handwrite the address, or have USPS print out a label when you are at the checkout counter of your local post office. PayPal also makes this extremely easy by allowing you to create, pay for, and print shipping labels/packing slips for USPS or UPS. You don't even have to worry about finding a special kind of label printer, just print the label on a regular sheet of paper and tape it on the box — that's it.
How to print a shipping label using your PayPal account
Click Activity at the top of the page and find the item you want to ship.
Click on the transaction you're looking for and then click Ship.
Choose either UPS or USPS as your shipping carrier.
Enter and review your shipping information then click Calculate shipping.
Click Confirm and Pay.
Click Print label on the "Finish printing your label" page.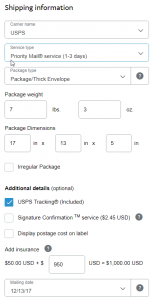 Get the most cash for your used Nintendo Switch on Swappa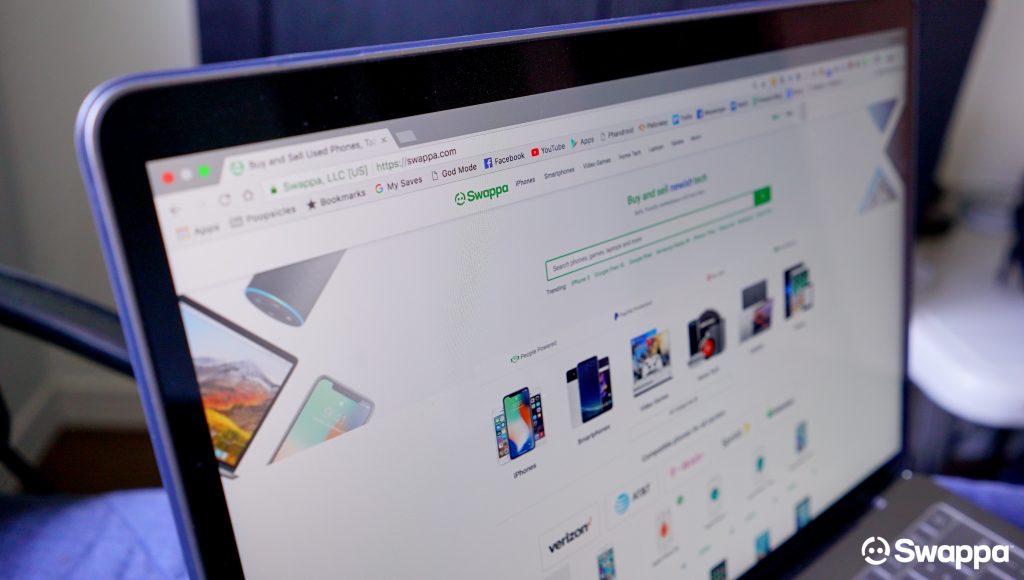 There are a ton of good reasons why you would want to sell your used goods on Swappa. From fair fees to our human-powered marketplace with 24/7/365 support — it all translates to you receiving the best support and prices for your gently used goods.
Selling on Swappa is safe and easy. We use PayPal to handle the money side of things, allowing you to avoid potentially awkward face-to-face meetups or having to haggle with GameStop employees. Dealing directly with gamers like yourself means you get to cut out the middle man and keep more of your money where it belongs — in your pocket.
So what are you waiting for? Start selling on Swappa right now. Not sure where to start? We've created a guide to help you get started selling on Swappa, and another guide specifically geared towards selling your Nintendo Switch.