---
One the biggest hurdles you'll face when selling something online is preparing your goods for shipment. We know you want to pack it safe, and ship it cheap; and in this article we'll show you how in our Nintendo Switch Shipping Guide.
If you already sold your Nintendo Switch (hopefully it was right here on Swappa where you can avoid paying seller fees), you can further save yourself some time and money by packing it up yourself. Here's how:
Nintendo Switch shipping tips:
Use a 17" x 13" x 5" box
Use plenty of bubble wrap and some packing cushions
Use USPS Priority with insurance and tracking
In case you need a little more help, in this post we'll walk you through all the steps and show you exactly how you can safely — and affordably — ship the Nintendo Switch and ensure it arrives at its destination in one piece (well, all of its intended pieces).
Looking to get some cash for your Nintendo Switch? You can always sell your Nintendo Switch on Swappa to get the most cash for it, while also avoiding costly seller fees.
Don't forget to factory reset your Switch
Before you do anything, you'll want to make sure your Nintendo Switch is ready for shipment. Before you go any further, check out our guides on transferring all your Nintendo Switch data and how to factory reset the Nintendo Switch. It's a fairly simple process, and we'll walk you through all the steps so there's nothing to worry about.
Nintendo Switch Shipping Guide
There are a number of ways to ship the Nintendo Switch but before we start, you need to know what you're working with. Hopefully you still have the original box the Nintendo Switch came in, which makes shipping the console a much easier process. The dimensions of the factory Nintendo Switch box are as follows:
Nintendo Switch box dimensions and weight
Nintendo Switch box measures 13 3/4″ x 8″ x 3 3/4″
Nintendo Switch box weighs about 4lbs 6oz
Now that you know the weight dimensions, you not only need to find a box large enough to fit the Switch, original factory box, and still provide enough wiggle room to pack enough cushioning materials. Don't worry, we've done most of the work for you.
We recommend finding a shipping box that's at least an inch or two bigger around all six sides of the Nintendo Switch box and finding enough bubble wrap to surround the box a few times, and/or airbags for a nice, snug fit.
Recommended Nintendo Switch shipping materials
17″ x 13″ x 5″ box
1 (one) 7′ x 1′ big bubble-wrap strip
4 (four) air pillow cushions
24″ reinforced tape strip
Blank shipping label
You can find shipping/packing materials just about anywhere. If you don't want to leave the house, Amazon may sound like a good option, but you'll probably end up buying more materials than need for a simple one-time shipment. If you do a lot of Amazon shopping, you can always use one of their boxes providing the dimensions are close to our recommended shipping materials.
Packing the box is pretty straight forward. Just wrap the Nintendo Switch box several times over with the bubble wrap, place the four air pillow cushions on each side, tape up the box using the reinforced tape strip, slap the shipping label on it, and you're ready to go.
Shipping carrier
When it comes to finally shipping your Nintendo Switch, there are a variety of carriers to choose from. No matter your preference, we found that the United States Postal Service (USPS) offers the best value.
Even though the original Nintendo Switch box won't fit inside any of their flat rate boxes, we still saved a bundle by packing the Switch up using our own materials. When all is said and done, the total weight of the package was 4 lbs which means you'll be looking at around $20 to ship the Nintendo Switch using USPS Priority Mail, including the extra $200 of insurance (a few bucks more if you want to insure a higher value).
Not a bad deal at all considering regular 'ol UPS Ground will run you around $18 without insurance and takes almost a full week to arrive.
Insurance
Packing your goods safely is important, but it's only one piece of the puzzle. Just about anything can happen to your package while it's en route to its destination and while you could always take your chances and hope for best, sometimes it's best to prepare for the worst. That's where insurance plays a huge role.
It's not free, but in the unlikely event that your Nintendo Switch is damaged, stolen, or just ends up missing, insuring your package for the value of the device being shipped is a great way to keep your money safe and give yourself a little extra peace of mind.
Pricing varies among shipping carriers but they all handle costs much the same way. For every $100 of value you want to insure, the cost goes up. To insure the Nintendo Switch during shipment, you're looking at around $3-4. Pricing is similar across UPS, and FedEx which charge about $1 for every hundred dollars of value.
Shipping Label
Before you ship your Nintendo Switch, you're going to need a shipping label so your carrier knows where to send it. PayPal makes this extremely easy by allowing you to create and print shipping labels/packing slips for USPS (US Postal Service) or UPS.
You don't have to worry about finding a special kind of label printer, just print the label on a regular sheet of paper and tape it on the box — that's it.
How to print a shipping label using your PayPal account
Click Activity at the top of the page and find the item you want to ship.
Click on the transaction you're looking for and then click Ship.
Choose either UPS or USPS as your shipping carrier.
Enter and review your shipping information then click Calculate shipping.
Click Confirm and Pay.
Click Print label on the "Finish printing your label" page.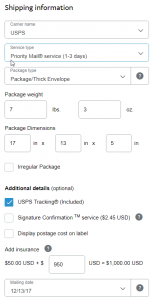 From here, all you have to do is print the label on a regular piece of paper, fold on the line and tape it to your box using clear shipping tape.
If all of this is too complicated or you want to skip this step, you can always get a shipping label made at the post office, UPS Store, or FedEx shipping center. By doing it ahead of time, you'll be in and out that much quicker.
Want to get the most cash for your used Nintendo Switch?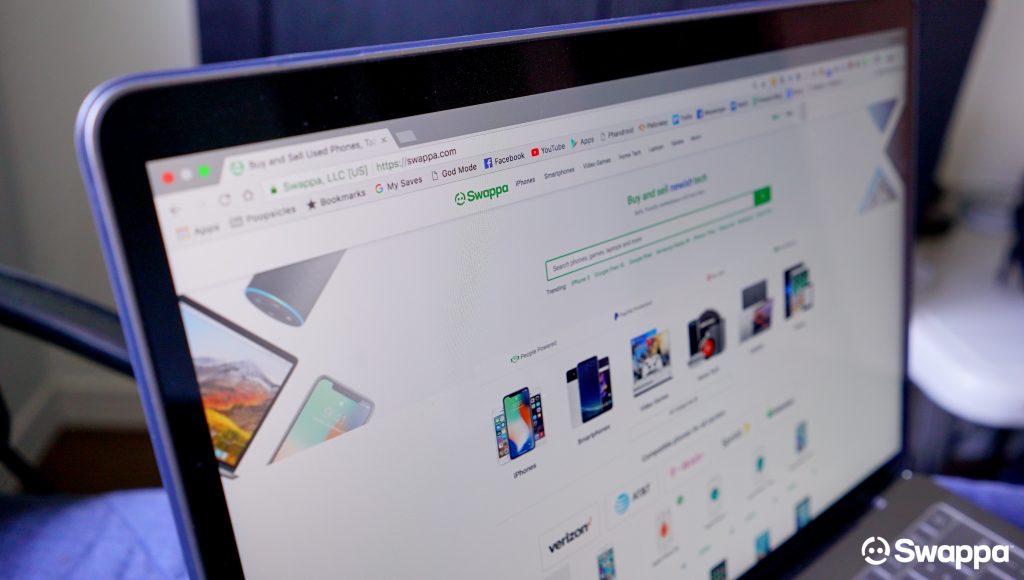 There are a ton of good reasons why you would want to sell your used goods on Swappa. From zero seller fees, to our human-powered marketplace — it all translates to you receiving the best support and prices for your used goods.
Selling on Swappa is safe and easy. We use PayPal to handle the money side of things, allowing you to avoid potentially awkward face-to-face meetups or having to haggle with GameStop employees. Dealing directly with gamers like yourself means you get to cut out the middle man and keep more of your money where it belongs: your pocket.
So what are you waiting for? Start selling on Swappa right now and keep more money in your pocket. Not sure where to start? We've created an entire guide walking you through the entire selling process with our post: How to sell your Nintendo Switch on Swappa.