---
2018 was a big year for smartphones. With new releases like the iPhone XR, iPhone XS, iPhone XS Max, Samsung Galaxy Note 9, Samsung Galaxy S9 and the Pixel 3, tech enthusiasts had a variety of shiny new devices to choose from. New phone releases also give a boost to the used phone market, as people look for deals on slightly older models like the iPhone X.
Millions of people visited Swappa in 2018 – many of them buying fully functional, gently used phones at a fraction of the retail price. What were Swappa users most likely to buy? The best selling used phone of 2018 was the iPhone 6S! The average sale price for an iPhone 6S in 2018 was $222, with the majority of those sold being the 16 GB storage models. The best selling phone on Swappa in 2017, was the iPhone 6.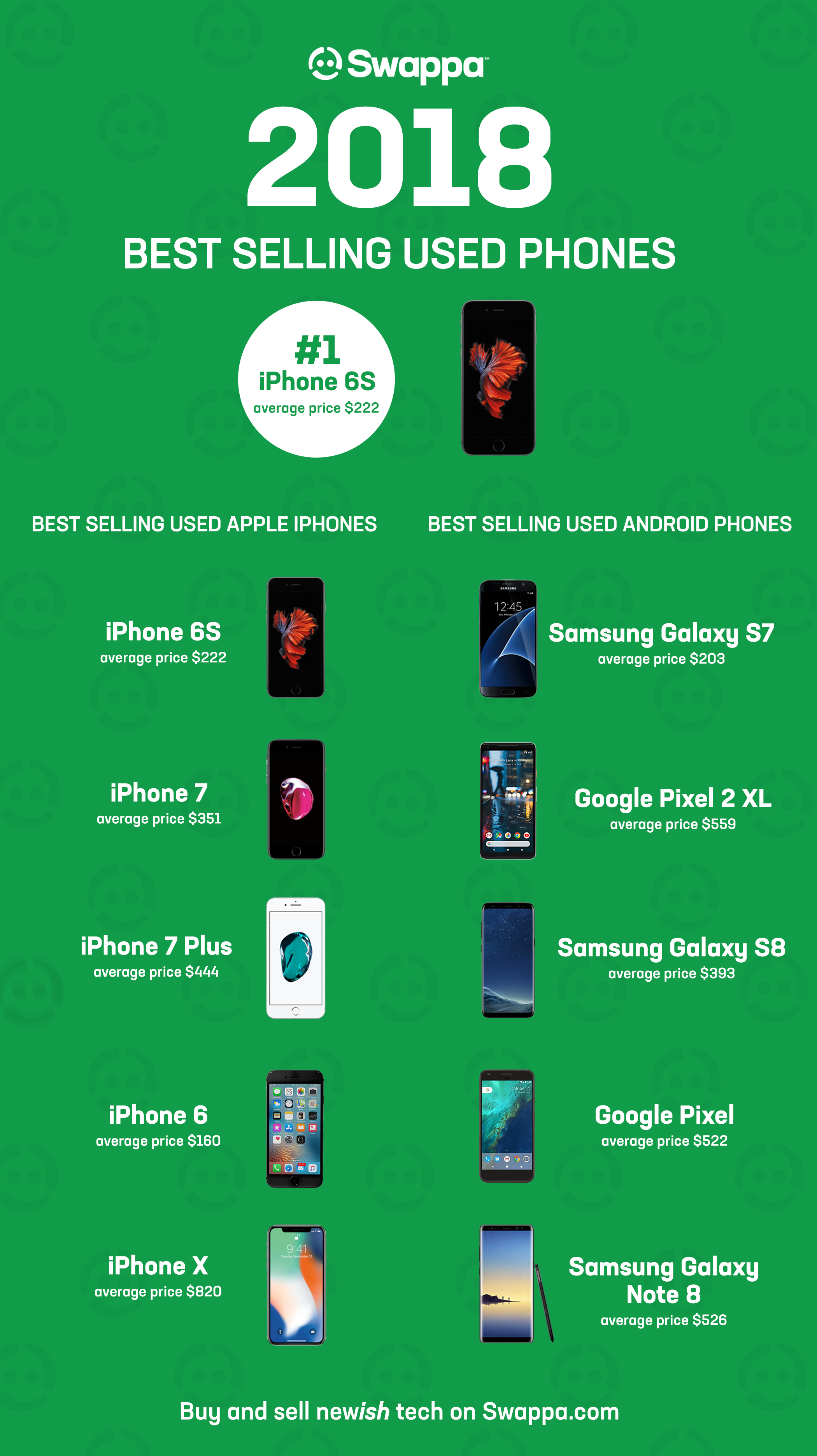 Top selling used iPhones of 2018
Hundreds of thousands of iPhones were sold on Swappa in 2018, with the iPhone 6S coming in at number one. For a phone that is three years old, the iPhone 6S is still in high demand.
Top selling used Android phones of 2018
The Samsung Galaxy S7 was the top selling Android phone in 2018. The Google Pixel 2 XL and the Google Pixel also made the list this year, likely due to the Google Pixel 3 launching in 2018.
Why buy and sell your used phone on Swappa?
Swappa is a user-to-user marketplace for gently used technology. Safety, simplicity, and the human factor make Swappa better.
On Swappa you buy and sell directly with other users. By cutting out the middleman, you join a community market with the best prices and highest value.
Remember, sellers don't pay fees on Swappa and buyers only pay a small fee for devices over $50. Either way, everyone saves money on Swappa vs eBay.