---
There are plenty of flagship smartphones released every year, but Apple's yearly iPhone event always generates the most buzz. After a year of waiting, the iPhone 13 has arrived. The iPhone 13, iPhone 13 mini, iPhone 13 Pro, and iPhone 13 Pro Max were announced on September 14, 2021 — and the iPhone 13 release date is set for September 24, 2021.
With plenty of new features across the board, the iPhone 13, iPhone 13 mini, iPhone 13 Pro, and iPhone 13 Pro Max are certainly the best iPhones yet — but is the iPhone 13 worth the price? Keep reading to learn everything you need to know about the iPhone 13 and iPhone 13 Pro lineup: specs, prices, and how they stack up to last year's models.
iPhone 13 Specs
The entire iPhone 13 lineup features drool-worthy specs — we're talking blazing fast A15 Bionic chips, professional-grade cameras, and Super Retina XDR OLED screens across the board. The two "Pro" models take things a step further with a telephoto zoom lens, 6GB of RAM for improved multitasking, smooth 120 Hz ProMotion high refresh rate displays, and an additional GPU core for even better graphics performance.
iPhone 13 vs iPhone 13 Pro Specs Table
A15 Bionic Chip
Apple's entire iPhone 13 lineup is powered by the latest A15 Bionic chip with Neural Engine. Just like the iPhone 12's A14, the A15 Bionic is the fastest processor ever seen in a smartphone. This means the iPhone 13 offers truly mind-blowing performance that almost has no place on a smartphone.
The A15 Bionic is a system-on-a-chip design, comprised of a 6-core CPU (2 high-performance cores, 4 energy-efficient cores), a 16-core Neural Engine, and either a 4- or 5-core GPU. Last year, all iPhone 12 models received identical A14 Bionic chips. This year, things are a bit different. You only get the faster 5-core GPU if you pony up for a "Pro" model. Regardless of which iPhone you buy, you're getting an insanely fast and power-efficient chip, built on TSMC's very latest 5nm lithographic process technology.
So just how fast is the iPhone 13? Very. According to Apple, the A15 Bionic's CPU is 50% faster than the fastest Android smartphones. The GPU on the iPhone 13 and iPhone 13 mini is 30% faster GPU than the competition. And if you spring for the iPhone 13 Pro or iPhone 13 Pro Max, you get an additional GPU core for 50% higher graphics performance than the fastest Android phones.
Apple didn't provide any direct comparisons against the A14 during their launch event — so exactly how much faster the A15 is when compared to last year's A14 is still up for debate. But no matter what you want to do with your phone, the iPhone 13 will be able to handle it with ease for many years to come. And with a high refresh rate OLED screen, the two Pro models are unquestionably the best gaming phones in 2021 by a large margin.
iPhone 13 Display
A blazing fast A15 chip is no good without an equally stellar display. Fortunately, the entire iPhone 13 lineup features Apple's stunning Super Retina XDR displays. Across the board, iPhone 13 delivers razor-sharp text and incredibly vibrant colors. And since the screens are based on OLED panel technology, you get inky, deep blacks for incredible contrast and shadow detail in all your apps, games, videos, movies, and photos.
iPhone 13 ProMotion
The iPhone 13 Pro and iPhone 13 Pro Max take things up a notch with ProMotion technology. The Super Retina XDR with ProMotion delivers a 120Hz high refresh rate experience for buttery smooth motion when using apps, scrolling through lists, and playing mobile games. And thanks to the LTPO panel technology (Low-Temperature Polycrystalline Oxide) and variable refresh rate that can drop to 10Hz when fast motion isn't needed, iPhone 13 Pro ProMotion delivers the smoothness of a high refresh rate display, without the battery drain typically associated with faster displays.
iPhone 13 Camera
Every year, Apple redefines mobile photography with their latest phone release — and the iPhone 13 lineup is no different. This year, Apple breaks new ground by delivering truly professional-grade camera hardware and software on all four iPhone 13 models.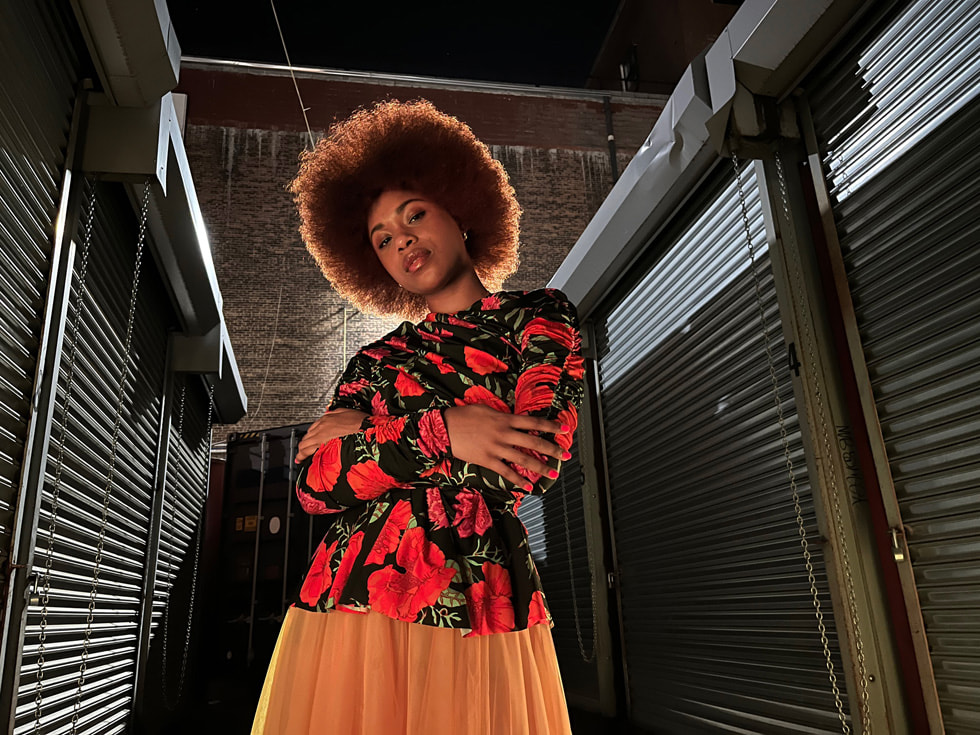 iPhone 13 and iPhone 13 mini Camera Hardware
The standard iPhone 13 and the iPhone 13 mini benefit from substantial camera hardware upgrades. This year, they're bumped to the same ultrawide and wide-angle sensors and lenses found on last year's iPhone 12 Pro and iPhone 12 Pro Max. In case you weren't keeping track, that's a 12MP ultrawide camera with a 13mm, f/2.4 lens and 120-degree field of view, and a 12MP wide-angle camera with a 26mm, f/1.6 lens and advanced sensor-shift image stabilization (IBIS) for better low-light images.
iPhone 13 Pro and iPhone 13 Pro Max Camera Hardware
The iPhone 13 Pro and iPhone 13 Pro Max take things up a notch with an all-new triple-camera array, featuring a 12MP ultrawide, 12MP wide-angle, and 12MP telephoto lens.
Starting with the ultrawide lens, the iPhone 13 Pro and iPhone 13 Pro Max get a fast f/1.8 aperture for great low-light performance. The ultrawide now also offers autofocus and macro mode, with a 2-centimeter minimum focus distance. The iPhone 13 Pro's wide-angle lens has an ultrafast f/1.5 aperture and huge 1.9-micron pixels for up to 2.2x better low light performance. Finally, the new 77mm telephoto offers 3X optical zoom compared to the 65mm lens with 2.5X optical zoom on the iPhone 12 Pro Max, allowing you to get tighter closeups shots without having to physically move closer to the subject. Unfortunately, the telephoto lens takes a slight downgrade from f/2.0 to f/2.8, so it won't be quite as good in poor lighting conditions — but it should still work great for daylight shots.
iPhone 13 Camera Software
The iPhone 13's high-end camera hardware only tells half of the story. The rest of the magic is in the software. Just like last year's iPhone 12, the iPhone 13 lineup supports advanced, computational photography enabled by Neural Engine. Features like Deep Fusion with Night Mode, Smart HDR, and Portrait Mode with Depth Control allow you to get some of the most stunning images and videos you can get on a smartphone. But that's not all. The iPhone 13 and 13 Pro have a few new tricks up their sleeves:
Smart HDR 4 and Photographic Styles
The A15 Bionic's faster Neural Engine and Image Signal Processor (ISP) mean that the iPhone 13 and 13 Pro can do a little more than last year's iPhone 12. For starters, you get the latest version of Smart HDR 4 for improved color, contrast, and lighting — even in group shots or challenging lighting situations. In addition, the iPhone 13 lineup offers Photographic Styles, allowing you to customize the look and feel of your photos as you're taking them, so you have to do fewer manual edits after you've taken your images.
Cinematic Mode with Rack Focus
The iPhone 13 also takes a large step forward for video. The all-new Cinematic Mode allows you to get truly cinema-quality visual effects such as rack focus. This lets you edit the depth-of-field effect while recording video — either automatically or manually. And best of all, you can even do this after you've captured your video.
iPhone 13 Colors and Design
The iPhone 13 looks nearly identical to last year's iPhone 12. This isn't exactly a bad thing — if it ain't broke, don't fix it — but it also means that the iPhone 13 doesn't bring anything new to the table when it comes to design.
In other words, the iPhone 13 lineup look and feel suspiciously similar to last year's iPhone 12. In fact, aside from the new iPhone 13 colors and a slightly smaller notch, you'd have a hard time telling them apart when side-by-side.
iPhone 13 Colors
The iPhone 13 and iPhone 13 mini are available in 5 different finishes. The iPhone 13 colors are Pink, Blue, Midnight, Starlight, and PRODUCT(RED).
iPhone 13 Pro Colors
The iPhone 13 Pro and iPhone 13 Pro Max are available in 4 colors. The iPhone 13 Pro colors are Graphite, Gold, Silver, and Sierra Blue.
iPhone 13 Battery Life and Charging
Battery life is another area where the iPhone 13 excels. The iPhone 11 and iPhone 12 had pretty great battery life — especially on the Pro Max models. This time around, all iPhones get slightly larger batteries, as well as energy-efficient A15 Bionic chips based on 5nm technology. And when it's time to top up, Apple once again supports MagSafe fast wireless charging or 20W fast wired charging through the lightning port.
iPhone 13 Water Resistance
Although no phone is truly waterproof, the entire iPhone 13 lineup is rated IP68 for dust and water resistance, under IEC standard 60529. And although you should never purposefully submerge your iPhone, it is rated to handle a maximum submersion depth of 6 meters for 30 minutes.
iPhone 12 vs iPhone 13: Which should I buy?
The entire iPhone 13 lineup is without question the best that Apple has to offer. This latest generation offers several noteworthy features, but not everyone needs to spend a thousand dollars on the very latest phone.
If you want a phone that looks nearly identical to the iPhone 13 but costs about half as much, get a gently used iPhone 12 on Swappa instead.
You're not missing out on much by going with an iPhone 12 — the iPhone 13 and iPhone 12 are practically indistinguishable at first glance. They both feature extremely similar Super Retina XDR displays and a nearly identical exterior design. And since the iPhone 12 already has a blazing fast A14 Bionic processor, great battery life, and wireless charging, there's really no reason to waste money on a brand-new iPhone 13 until they come down in price.
How to get an iPhone 13 for less
So how much does the iPhone 13 cost? Well, the iPhone 13 isn't cheap.
The base model iPhone 13 starts at $799 for 128GB, the iPhone 13 mini starts at $699 for 128GB, the iPhone 13 Pro starts at $999 for 128GB, and the iPhone 13 Pro Max starts at $1099 for 128GB. And prices only go up from there — in fact, the new 1TB storage option on the iPhone 13 Pro Max will run you just under $1600 — my wallet hurts just thinking about it!
Fortunately, Swappa's here to help. If you absolutely need to have the latest iPhone — or if you're upgrading from something quite old like an iPhone 7 — it may make sense to get an iPhone 13 — and Swappa can help you get one for less.
For starters, you should make sure to sell your used iPhone on Swappa. Not only does Swappa get you 2-3 times as much money for your used iPhone; but you're paid in cash, not some store gift card you'll never use.
And when it's time to actually buy your next phone, skip the iPhone 13 preorder and pick one up on Swappa instead. Prices always fall on all used tech — and in a few weeks, you'll be able to snag some killer iPhone 13 deals for less than MSRP. Best of all, Swappa's safe and trusted marketplace and strict No Junk, No Jerks policy keep you safe while you shop, so you can concentrate on the best deals.
So what are you waiting for? Click the link below to make more and save more on Swappa.
---
Snag the best deals on used iPhones wherever you go. Download the Swappa App today!
---