---
Ever since AT&T merged with Cingular Wireless in 2004, there have been four major wireless players in the US: Verizon, AT&T, T-Mobile, and Sprint. Combined, the "Big Four" covered the vast majority of wireless subscribers in America. While there are certainly other options when looking for cheap cellphone plans, these four carriers are undoubtedly the first to come to mind for millions of Americans.
For about 16 years, thanks in part to regulatory pressure aimed at maintaining four primary players, this was the state of the wireless market. However, you're probably here because you've heard the news that T-Mobile and Sprint have finalized their merger. What does this mean to us as wireless customers? How will the merger affect our existing phones, network coverage, and current wireless plan pricing? Read on to find out.
Jump to:
When did T-Mobile merge with Sprint?
T-Mobile and Sprint finalized their merger on April 1, 2020. And while the date may initially lead some to believe that this is some sort of April fool's joke, we can assure you that it is not. First announced nearly two years ago on April 29, 2018, in a video featuring the CEOs of both companies, the T-Mobile Sprint merger is a long time coming. Two months later, the two companies formally began to pursue regulatory approval. And as of April 1, the merger has been finalized. Moving forward, the two mobile giants are officially one. However, in the near term, their respective brands will remain separate, with the Sprint brand labeled "a T-Mobile company."
With all the buzz surrounding the newly finalized merger, you'd be forgiven for thinking that this is the only time Sprint and T-Mobile have planned to join forces. In actuality, Sprint and its parent company Softbank attempted to purchase T-Mobile way back in 2014 for $32 billion. While this ultimately fell through due to lack of regulatory approval, the failed merger helped form ties between the companies that would come into play roughly four years later.
Is T-Mobile buying Sprint or Sprint buying T-Mobile?
Initial efforts in 2014 by the two companies to join forces would have put Sprint's parent company Softbank in control of T-Mobile US. However, a lot can happen in the span of a few short years. And although Sprint was in a much better place in 2014 during those initial talks, Sprint of 2018 was not nearly as profitable. At the same time, and due in large part to T-Mobile CEO John Legere's outstanding leadership, the "Un-carrier" found itself in a far more favorable position in 2018 than it did in the early-mid 2010s.
T-Mobile and Sprint once again announced their plans to join forces on April 29, 2018, but under vastly different terms. And this time around, T-Mobile and Sprint were successful. As a result of the merger, T-Mobile's parent company Deutsche Telekom now officially owns 42% of the combined company. In other words, and for all practical purposes, T-Mobile bought Sprint for $26 billion.
What will happen to my wireless service when Sprint and T-Mobile merge?
When a merger as large as this one shakes up any industry, it's natural to have questions. After all, there are several key areas of change that have the potential of affecting wireless consumers and how they stay connected such as plan prices, supported network bands, and the ongoing push towards 5G. Thankfully, the merger seems to be positive all around for consumers — at least in the near term of the next few years.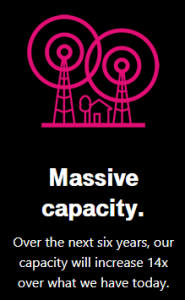 What happens to existing T-Mobile customers?
If you're a current T-Mobile customer, almost nothing is changing for you in the near term. Your existing coverage will stay the same for the time being, as well as your wireless plan and how much you're currently paying. In addition, all promotions and benefits will remain for current subscribers, and it'd be silly to not expect new deals to pop up soon for future customers who switch over to the new T-Mobile.
Over time, however, current T-Mobile customers can look forward to a few benefits. Most notably, T-Mobile has stated that due to this merger, the combined company will eventually offer 14 times greater total network capacity and a quicker 5G rollout aimed at 99% of the U.S. population — even reaching those in rural areas. But let's just temper our expectations a tad, as these are changes are targeted to occur gradually over the course of the next six years.
What does the T-Mobile Sprint merger mean for Sprint customers?
Here's where things start to get a little bit spicy. But the future is bright, even for existing Sprint customers. As we stated above, both brands will continue to exist for the time being, with Sprint being labeled "a T-Mobile company." Over time, however, both carriers will evolve into the new T-Mobile, and branding will eventually reflect this. And after August 2, 2020, Sprint will no longer accept new customers.
For the time being, the two networks will operate independently. As such, it will take several years in order to migrate current Sprint customers over to the new T-Mobile network. This is in large part due to the differences in their underlying network technologies (Sprint, T-Mobile). While both companies utilize LTE for nationwide 4G, they have different technologies underpinning their legacy 2G and 3G networks. Moreover, network bands and frequencies differ between the two carriers — even on their respective LTE networks.
Thankfully, the vast majority of recent smartphones, such as those that you can find on the Swappa Marketplace, are able to support most or all of the network bands and frequencies used by both networks. And even if your particular phone is relatively old and only compatible with Sprint's networks and bands, all current Sprint customers can continue using the same network and wireless service plans for the next few years. Phew!
Will T-Mobile Sprint merger improve coverage?
As we've mentioned above, the two networks will operate independently for the time being. As a result, customers of either company are unlikely to see changes to their coverage in the near future. That said, over time and as the two networks eventually combine, the new T-Mobile will be in the position to use the wireless spectrum currently available to both networks in order to improve coverage for customers.
Note: Due to technological differences between the network technologies used by both companies, it's not quite as simple as flipping a switch and magically delivering better reception to all customers. As touched upon above, Sprint's legacy 3G network is based on CDMA technology, whereas T-Mobile's is GSM — and the bands that both companies use for their respective 4G LTE networks are different.
Will the T-Mobile Sprint merger affect phone plan prices?
The next thing on everyone's mind is undoubtedly price. After all, with less competition, it is only natural for prices to rise. However, as stated in a press release earlier this year, T-Mobile has committed to delivering the same or better prices for three years — all while upgrading users to 5G service. And although it's a bit too early to proclaim this as a win for consumers, T-Mobile's recent efforts towards keeping prices low for those who need it most should instill some confidence current subscribers of either network.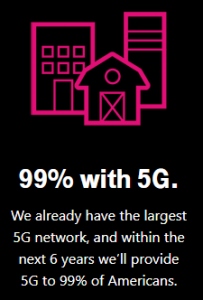 What does this mean for 5G?
5G is where the real magic happens, and where we are likely to encounter the biggest improvements as a result of the merger. We've already touched on T-Mobile's 5G network strategy, but to recap: 5G is being broken down into different band ranges, each with inherent compromises that balance speed and coverage.
Low-band 5G, such as what T-Mobile currently has in place nationwide, delivers excellent signal penetration in densely crowded areas, but it falls behind in terms of maximum data speeds. High-band 5G, which T-Mobile also offers in select areas of a handful of cities, is the polar opposite. High-band 5G offers amazing speeds often exceeding 1000 Mbps, but with poor coverage that generally requires line-of-sight to the tower. Finally, we have mid-band 5G, which sits right in between high- and low-band 5G in terms of both speed and coverage.
With the basics covered, let's get into what this means for 5G on the new T-Mobile. Although the breadth of Sprint's 4G LTE network lags behind that of its competitors, the company has access to a formidable amount of valuable mid-band spectrum. And as we've discussed previously in our Sprint 5G Progress and T-Mobile 5G Progress articles, this mid-band spectrum will prove invaluable in bridging the gap between T-Mobile's nationwide low-band 5G and its localized pockets of high-band 5G. So in other words, the new T-Mobile is starting with its own low-band 5G and high-band 5G, and using Sprint's mid-band spectrum to deliver better speeds than low-band and better coverage than high-band.
******
After nearly two years of groundwork in order to obtain the necessary regulatory approval, T-Mobile has finally acquired Sprint for $26 Billion. While the merger may cause concern for current customers worried about their phones, coverage, and plan pricing; we feel that these fears can largely be put to rest. T-Mobile has committed to taking care of Sprint and T-Mobile subscribers, and has promised to not increase rates for at least 3 years. And since the majority of recent phones are compatible with the network bands used by all US carriers, we don't think there's too much to worry about. Moreover, this merger bolsters T-Mobile's 5G strategy, and will eventually deliver greater network capacity and coverage to all subscribers on the joint network.
Although the merger has now been finalized, the wireless industry is constantly changing. Be sure to check back on this post and on the Swappa Blog to stay up-to-date on all the latest wireless news and how it affects your bottom line as a consumer. Here at Swappa, we're wireless customers, just like you. And our goal is to keep you in the know, so that you can save as much money as possible. To that end, it'd be downright negligent for us to omit that the best way to save money on your mobile experience is by picking up a newish phone on Swappa.