---
Shipping is an important part of the buying/selling process on Swappa. Whether you're a first-time seller looking for info on how to ship or you're a prospective buyer wondering how shipping on Swappa works, in this post we'll cover all the basics.
How shipping on Swappa works
On Swappa, sellers deal directly with buyers in our marketplace, cutting out the middleman in the process. This means sellers are responsible for the shipping and handling of their items. According to Swappa's safe and standard shipping policy, sellers must ship their item within 2 business days of receiving payment. Sellers should keep a close eye on their email inbox, as we'll notify them as soon as their item has sold. Once shipped, sellers are expected to communicate this to the buyer by adding the necessary tracking info to their private sale page.
Read more: What are the policies for shipping items on Swappa?
Shipping charges
Whether it's USPS, UPS, FedEx, or anything in between, the choice in courier service is entirely up to the seller (as long as the item is shipped with proper insurance and a tracking number is provided). Because the cost of shipping is already included in the price of the seller's item, buyers don't have to worry about paying any additional shipping charges. This also gives sellers the flexibility to choose their preferred shipping service.
If you're a seller, actual shipping charges vary by the courier but you can check prices by visiting their appropriate pages online. If you're looking for the best value, USPS is often your best bet. For rates, hit the appropriate links below.
Read more: Who covers the cost of shipping on Swappa?
How to ship your item
Once payment has been received, sellers are responsible for the prompt and safe delivery of their items into the hands of the buyer. That means ensuring the item arrives in the condition described in the original listing, undamaged.
Sellers should securely package the item and use the proper postage — including tracking and insurance — to prevent any issues that could arise during shipment. To help protect sellers, Swappa recommends the following safe shipping practices:
Sellers should only ship to the address attached to the buyer's PayPal payment. You can find the full list of PayPal's recommended shipping steps here.
Always ship with a tracking number – If the package is not received by the buyer and no tracking number is available, the seller will be held responsible by the buyer and/or PayPal.
Ship with proper insurance that covers the full value of the shipment – If the package is lost or delivered damaged to the buyer, the seller will be held responsible by the buyer and/or PayPal. Shipping with insurance helps protect you against unfortunate circumstances.
How to pack your item
As a seller, your number one goal should be to ensure the safe delivery of your item once it's been sold. That means it's important to pack and ship it properly. While you could always use the packing materials provided by USPS, UPS, or FedEx stores, you can dramatically reduce your shipping costs by using your own materials. You can find just about all of the packing materials you'll need at your local Walmart or you can order in bulk from Amazon.
What you'll need:
Shipping box
Thick bubble wrap (14 sq ft+ for bigger items)
Packaging tape
Shipping label (either print ahead of time or fill one out during drop off)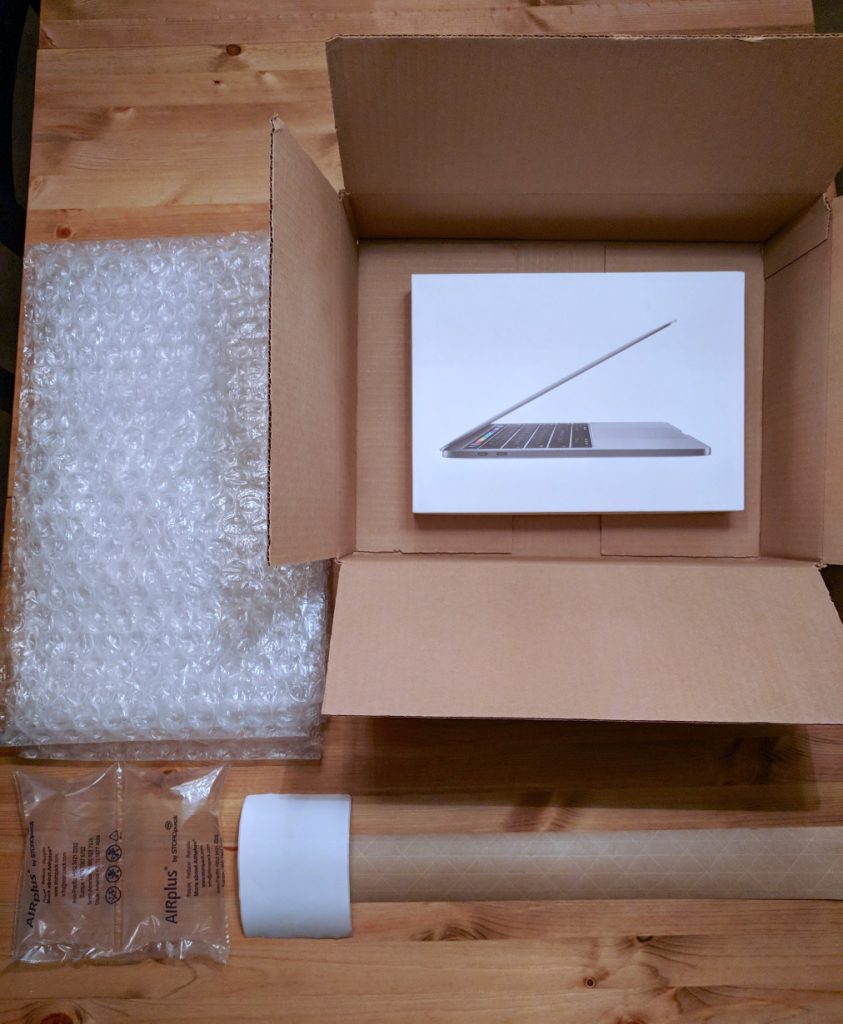 For safe packing and shipping, you're going to need a box big enough to fit your item (or the original box it comes in) and enough packing material to keep it from getting damaged during the long trip to its new owner. The box should be big enough to fit your item and still have about an inch or two of space around each side to allow for bubble wrap, crushed paper, or other protective packing material. Once it's packed, tape it up, bring it to your desired shipping service and you're good to go.
Printing a shipping label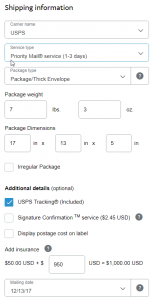 At this point, the only thing left is slapping a shipping label on your box and sending it off. You can either fill out the shipping label ahead of time by printing out a label (label paper is ideal, but regular paper + tape also works), or just fill out a label at the Post Office, UPS Store, or FedEx Ship Center. The choice is entirely up to you.
As a seller, if you plan to print the shipping label ahead of time, that can (in most cases), be done using the USPS, FedEx, or UPS websites. Sellers may also have the option of purchasing and printing a shipping label directly through their PayPal account.
Once you've shipped your item, just remember to fill out the tracking info on the private sale page so the buyer is kept in the loop. Good commerce comes from constant communication both before and after the sale.
******
Hopefully, this post was able to answer any of the questions you may have surrounding shipping on Swappa. Need anything else? Check out our seller FAQ for more answers to commonly asked questions, or feel free to reach out to our support staff for additional help.