---
With the growing popularity of smartphones, there are few moments in the day when someone doesn't have their phone beside them. But if you're working from home, or trying to stay productive at your desk, you may find the allure of your smartphone — and its many notifications — too distracting when you need to buckle down and get work done.
Although you could always mute your phone or place it in another room, sometimes you still need your phone around to receive important phone calls, especially if your work requires it. A simple solution is having a separate landline, but paying extra money every month, or having to deal with a separate phone number, may not be the most convenient or cost effective option.
Republic Wireless could have the perfect solution with Extend Home, a special perk that allows you to extend your cellphone number to that old home phone you have gathering dust. There are still plenty of benefits to using a home phone. Whether that's long battery life, more comfortable form factor, or the ability to link up multiple handsets throughout your home, if phone calls are important to you, extending your cell service to your home phone just makes sense.
How does Extend Home work?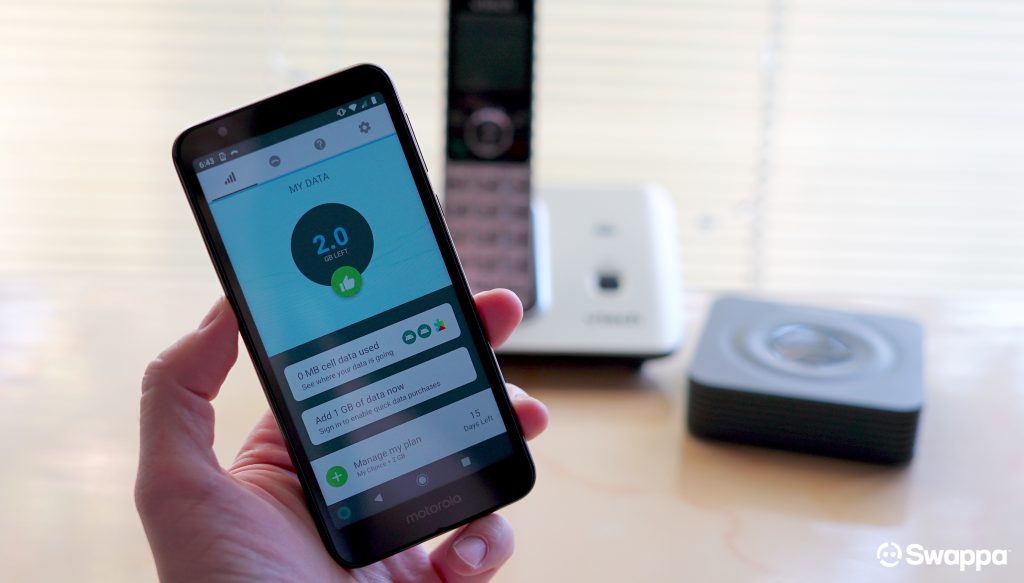 The Republic Wireless Extend Home is a VoIP adapter (Grandstream HT801) that connects to your home's internet and allows you to share your Republic Wireless phone plan with your existing home phone. This means you'll have one telephone number that rings on both your smartphone and home phone, even in the event your smartphone is lost, stolen, or broken. It's a great way to rid yourself of an extra bill, or breathe new life into an old home phone you have stored away.
Since calls work over your internet connection, call quality is better than most cell phones. Of course, you also get the benefit of using your home phone handset with improved speaker phone thanks to their overall larger size and physical buttons for those who have trouble with touch screen phones.
Additional Extend Home features:
You can call out on both your cell phone and your home phone at the same time, which makes it practically identical to a traditional landline.
Calls to the US and Canada are free and while you can receive calls from anywhere around the world, you can't make calls to other countries outside the US or Canada.
Standard features like caller ID, call waiting, and voicemail also work on your home phone.
Calls to 911 will still provide dispatch with your home address
How easy is it to set up Extend Home?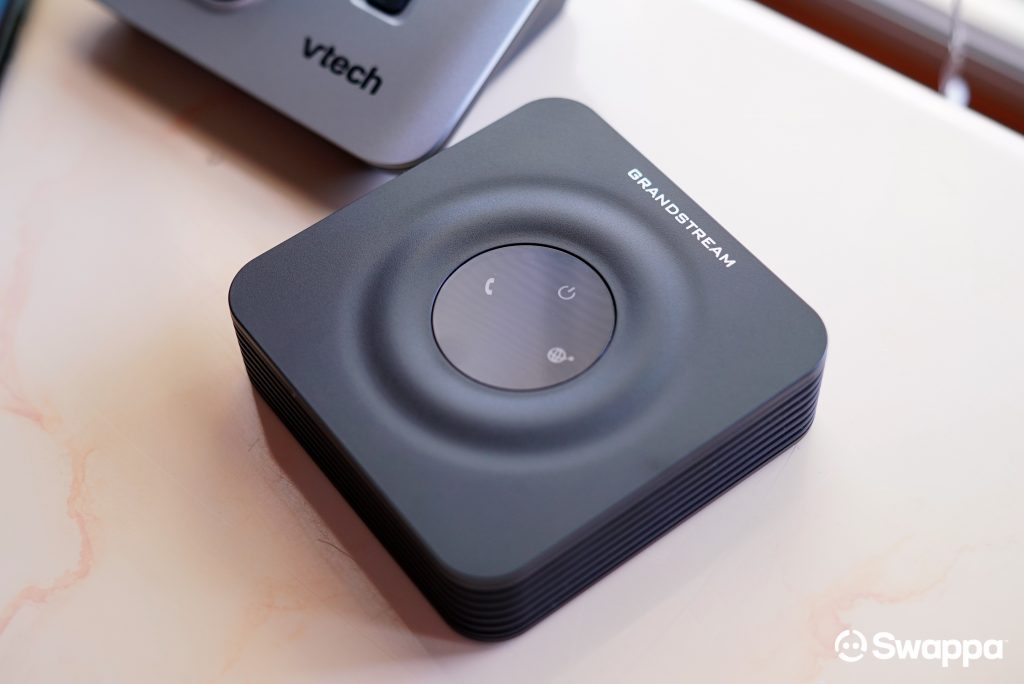 Setting up a Republic Wireless Extend Home adapter is dead simple and virtually impossible to mess up, espeically with the included instructions. The Extend Home adapter doesn't have any buttons, with only a few lights on the top indicating power, internet, and home phone. Simple and straight forward.
On the back of the adapter you'll find a micro USB port for the power, an Ethernet port the connects to your router, and an RJ-45 port for the telephone — and that's it. It's essentially plug-and-play, with each cable only being able to fit into its specific port, it's nearly impossible to mess up.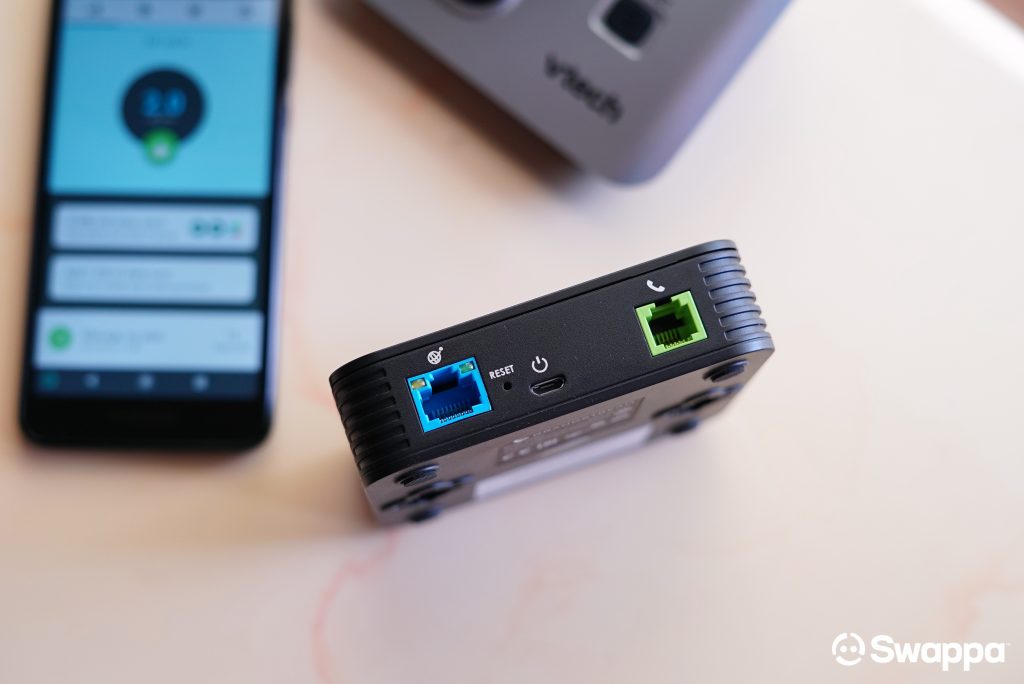 Once everything is plugged in, you only have to add the adapter's unique ID using the Republic Wireless app or their website to get up and running. After the adapter has synced with your Republic Wireless account, you'll begin receiving phone calls on both your cell phone and home phone. The home phone works exactly as any other landline would. Pick up the phone and you'll hear a dial tone, from there you can begin dialing.
How much does Extend Home cost?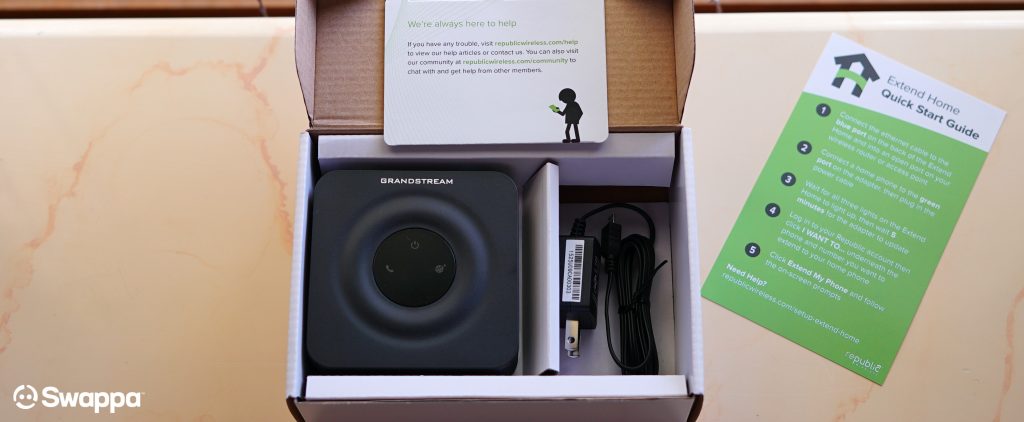 Extend Home has no service fee, and although it's essentially a free perk available for all Republic Wireless customers, you will need to purchase the necessary hardware. You can find the Extend Home adapter on the Republic Wireless website for $49, which includes the Grandstream HT801 adapter, Ethernet cable, power cable, Republic Wireless' BYOP SIM kit (in case you don't yet have service), and setup instructions.
Republic Wireless isn't the first carrier to offer a VoIP solution and you may find similar options available from AT&T or Verizon, but those also come with additional monthly fees and separate lines. Meanwhile, Extend Home extends your cell number to your home phone, making it by far the cheapest and most streamlined option we've come across.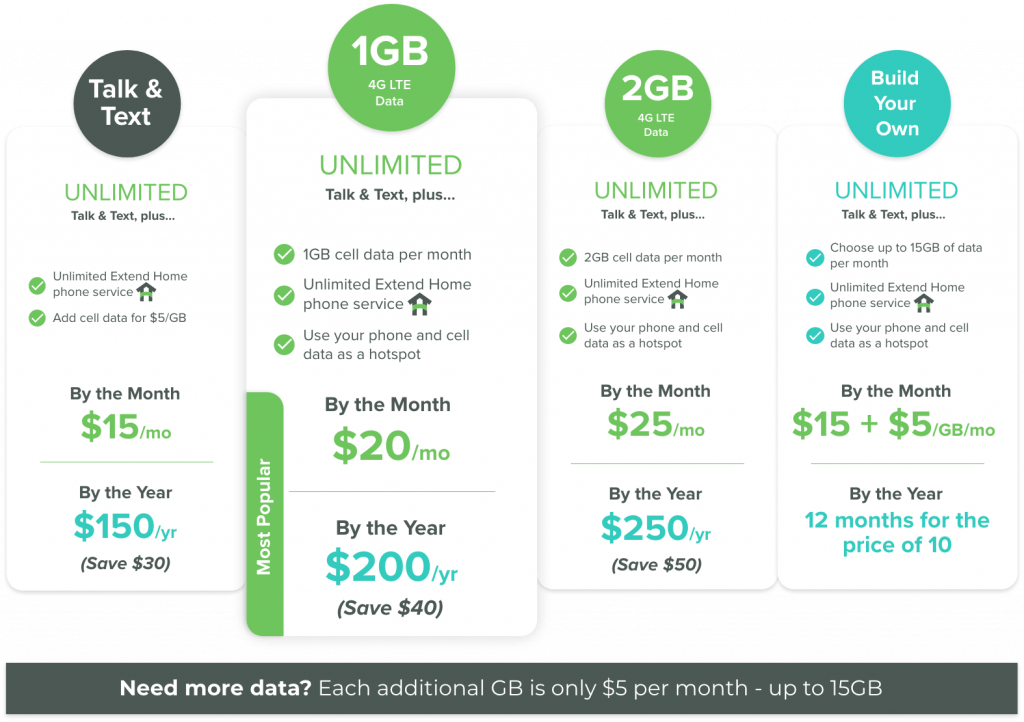 Of course, you'll also need to be a Republic Wireless customer, and if you're just getting started you can pick from any of the carrier's affordable phone plans. Republic Wireless My Choice plans start at $15 for unlimited calling/texting plan (no data), and allow you to add 1GB of data for only $5 more per month.
It's also worth noting that you will need a phone compatible with Republic Wireless in order to activate service. There are a variety of fantastic Republic Wireless compatible phones available on Swappa — like Google Pixel 4 ($439+), Google Pixel 3 XL ($240+), Samsung Galaxy S9 ($220), or the Samsung Galaxy S8+ ($214) — just to name a few. For a full list of compatible phones, you can check out Republic Wireless' help page here.
BUY REPUBLIC WIRELESS EXTEND HOME ADAPTER
♻️📱💻📷🎮
Whether it's for work or catching up with family, any way you slice it, Extend Home is a great perk for existing customers and brings added convenience for anyone who finds themselves frequently making phone calls.
This is especially true for older folks who may have difficulty fiddling around with touch screen phones or trouble hearing, and makes Extend Home a no-brainer as it allows them to use a traditional phone with familiar physical buttons and louder speaker.
With dead simple setup, and no monthly fee, Extend Home can be just the service to breathe new life into that old home phone you have lying around. If you're interested in checking Republic Wireless, you can view available phone plans by clicking the button below.