---
TL;DR: If you're shopping for cheap used iPhones and you want an affordable iPhone with a huge display and a great camera — a used iPhone XR is perfect for you. As one of Swappa's top-selling phones, there are lots of people who feel that the iPhone XR is still worth it in 2023.
Make no mistake: The iPhone XR is still one of the best cheap iPhones you can buy in 2023. It takes everything you love about newer, more premium models — like Face ID, all-screen display, and a great camera — only it's offered at a much more budget-friendly price point.
The iPhone XR was last available from Apple for $499, but you can find discounted models on Swappa starting at around $185. There you'll find gently used models for all carriers, colors, and storage configurations.
Tap the green button below if you're still considering other iPhones, or continue reading to learn more about the iPhone XR. This post will help you decide if the iPhone Xr is still worth it in 2023.
iPhone 8 Plus vs XR vs 11 specs
| | iPhone 8 Plus (2017) | iPhone XR (2018) | iPhone 11 (2019) | iPhone 12 (2020) |
| --- | --- | --- | --- | --- |
| Display | 5.5-inch 1920 x 1080 (True Tone) HDR | 6.1-inch 1792 x 828 LCD (True Tone) | 6.1-inch 1792 x 828 LCD (True Tone) | 6.1-inch 2532 x 1170 OLED (True Tone) |
| Camera | 12MP + 12MP telephoto (rear) / 7MP (front) | 12MP (rear) / 7MP (front) | 12MP + 12MP telephoto (rear) / 12MP (front) | 12MP wide + 12MP ultra-wide (rear) / 12MP TrueDepth (front) |
| Chipset | A11 Bionic | A12 Bionic | A13 Bionic | A14 Bionic |
| RAM | 3GB | 3GB | 4GB | 4GB |
| Storage | 64GB / 128GB / 256GB | 64GB / 128GB / 256GB | 64GB / 128GB / 256GB | 64GB / 128GB / 256GB |
| Battery | 2,691 mAh | 2,942 mAh | 3,110 mAh | 2,815 mAh |
| Wireless charging | Yes (Qi wireless) | Yes (Qi wireless) | Yes (Qi wireless) | Yes (MagSafe & Qi wireless) |
| Water resistance | IP67 | IP67 | IP68 | IP68 |
iPhone 8 Plus vs iPhone XR vs iPhone 11vs iPhone 12 Specs Comparison
Read more: iPhone XR vs Every iPhone
1. iPhone XR has a large and vibrant 6.1-inch display
Big phones are officially here to stay and at 6.1 inches, the iPhone XR's screen size hits that sweet spot. It's larger than the more premium iPhone XS but smaller than the larger Max models.
Although the technology behind the Liquid Retina HD display isn't quite as good as more premium models like the OLED panels found on the X, XS, or 11 Pro series — the vast majority of people won't be able to tell the difference.
Despite its shortcomings, the iPhone XR still has handy display features like True Tone which filters out blue light for better nighttime viewing.
2. iPhone XR is the cheapest way to get Face ID, Animoji and Memoji
Face ID is a new security feature that debuted with the iPhone 10 back in 2017. Also known as "face unlock" the hardware is located inside the notch at the top of the phone. Face ID is simply another secure method of unlocking your iPhone (although any real convenience over Touch ID is debated).
Along with being able to securely unlock your phone using your face, the True Depth camera is also the only way to gain access to Apple's fun new Memoji and Animoji. These are AR masks that use facial mapping to mirror your facial expressions. It's not a killer feature by any means, but it's simply a fun way to interact with friends and family whether it's through iMessage or FaceTime.
3. iPhone XR has the speedy and efficient A12 Bionic chip
Apple's A12 Bionic chip was released in 2018, but it still performs great today. According to benchmarks, the A12 delivers near-desktop-level CPU performance which means it won't break a sweat running mobile apps. When compared to the previous year's iPhone 8 Plus, the A12 is 15% faster and 50% more energy efficient than the older A11. Not only do you get more speed when opening apps or playing games, but it's light on power usage which is great for battery life.
If you want to compare the A12 to the benchmarks found on the previous-generation iPhone 8 Plus or the next-generation iPhone 11, check out the single and multi-core performance scores below.
| Geekbench (v5) | Single-core | Multi-core |
| --- | --- | --- |
| iPhone 8 Plus | 917 | 1985 |
| iPhone XR | 1105 | 2100 |
| iPhone 11 | 1324 | 3077 |
4. iPhone XR has fast charging and wireless charging
This leads us to the battery life of the iPhone XR which is easily one of the phone's best features. Apple rates the iPhone XR at 16 hours of straight video playback, meaning you can expect drastically better results depending on your own personal usage. Simply put, the iPhone XR's battery life is right up there with the best.
And for those times when the battery is fully exhausted, Apple's fast charging can bring the battery back to a 50% charge in only 30 minutes using a 20W adapter (sold separately). The iPhone XR also supports wireless charging using the Qi wireless standard.
5. iPhone XR has a great camera
Although it's still using a 12MP primary camera which on the surface sounds a lot like the camera found on the previous generation iPhone 8 Plus, the iPhone XR is much different.
First off, it excels at daylight photos. This is largely thanks to Apple's Smart HDR technology which offers superior dynamic range in brightly lit shots and eliminates the long capture time found in the previous generation Auto HDR. Apple does this by snapping photos the moment the camera app is opened, combining them into a single image the moment the shutter is pressed — no waiting.
When combined with an improved Portrait mode with Depth Control, the iPhone XR camera is a big leap in quality over previous generation iPhones even though it only features a single camera lens on the back. But it doesn't just stop with photos…
The iPhone XR also offers improved 4K 60fps video recording with stereo audio — making it great for videos as well. This is a big reason why the iPhone XR was such an incredible value and is one of the most popular iPhones sold on Swappa.
6. iPhone XR has an IP67 rating for water resistance
Water resistance is pretty much a standard hardware feature on most newer devices these days. The iPhone XR features IP67 water resistance which is a bit on the lower side but still allows the phone to survive in 1 meter of water for 30 minutes.
All this really means is you don't have to worry if your iPhone XR falls into the bathtub or toilet, just don't let it sit there too long, and don't intentionally take it into the pool with you.
7. Apple still supports iPhone XR
Apple is notorious for supporting older devices with new software updates, whether it's a simple security patch or major versions of iOS. The iPhone XR has been updated to iOS 16 (as of late 2022) and there's no reason to expect Apple won't continue updating the phone for the next few years.
This means the iPhone XR is great if you're looking for the latest emoji and software features like Dark Mode, Widgets, or App Library, and it won't be left in the dust anytime soon.
A cheap iPhone XR really is worth it in 2023!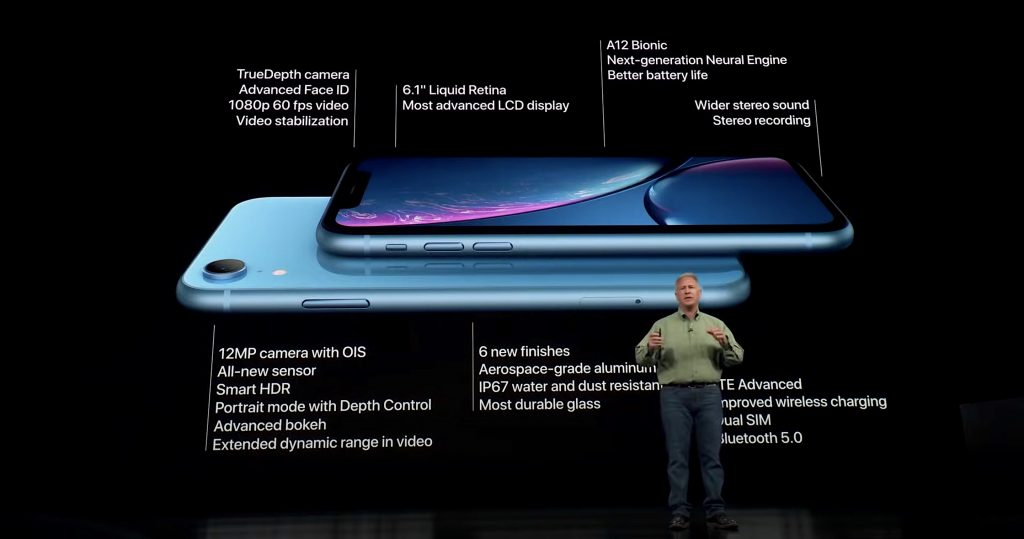 So we listed off all those great features to say this: the iPhone XR really is one of the best values around. Whether you're buying the phone for yourself or a loved one, you really can't go wrong with the iPhone XR's amazing combination of features and price.
Read more: iPhone XR Buyer's Guide and iPhone XR Overview
If you find newer models a tad bit out of your price range but still want a large iPhone that makes it easy to consume media with plenty of features, then the iPhone XR will be worth it for you.
No matter which model you pick, Swappa makes buying even easier with Buy Now, Pay Later. Get the iPhone you really want today, and pay for it in 4 easy installments spread over time. You can find the lowest prices on the iPhone XR using our handy widget below.