---
Short answer: If you're looking for a powerful yet affordable iPhone with a large screen, fantastic battery life and an amazing camera — the iPhone 11 is definitely worth it. With the ability to capture crystal clear and sharp photos in low lighting conditions, the iPhone 11 offers one of the best camera experiences around for the price.
Let's face it: buying a new phone can be a big investment, especially when paying full price for the latest iPhone. Not only can you save hundreds of dollars when buying gently used iPhones on Swappa, but if you go with older generations you can save even more. This makes it easy to find an iPhone you'll love that's still within your budget.
In this post we'll be taking a look at the iPhone 11 and cover the phone's best features, along with current used pricing on Swappa. Our hope is that, not only will you be more informed about the phone itself, but you'll also be better equipped to gauge the phone's overall value and decide if the iPhone 11 is still worth it for you. Let's jump in.
iPhone 11 overview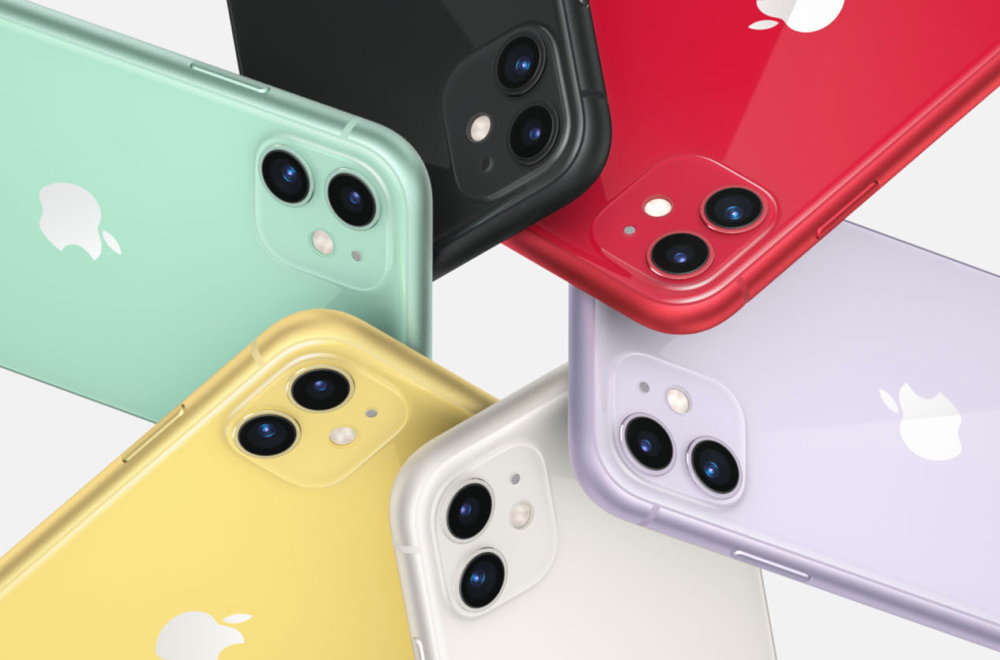 The iPhone 11 was originally released in September 2019 alongside the iPhone 11 Pro and iPhone 11 Pro Max. The more affordable model in Apple's 2019 lineup, the iPhone 11 looks just like its more premium "Pro" siblings, but cuts a few corners in hardware specs in order to maintain a more attractive price point.
When compared to Apple's previous generation iPhones, the iPhone 11 is a direct followup to 2018's iPhone XR, a phone that's easily one of the most popular smartphones to date. What that means for the iPhone 11 is the design remains mostly unchanged, save for an extra camera lens on the back and other under-the-hood improvements. iPhone 11 spec upgrades include a faster processor, more RAM, slightly bigger battery, improved water resistance, and new color options.
Size, design, display
Usually when smartphone manufacturers release a more affordable version of their flagship line, it's not just the hardware specs that get downsized, but the screen size as well. Apple bucked this trend with the original iPhone XR, and the iPhone 11 is no different coming equipped with a screen measuring at 6.1-inches, bigger than the iPhone 11 Pro.
The iPhone 11 has exactly the same dimensions of the iPhone XR (150.9mm x 75.7mm x 8.3mm), along with the same weight (194g). As we saw with the previous year's lineup, the iPhone 11 is larger than the iPhone 11 Pro (144mm x 71.4mm x 8.1mm), and smaller than the iPhone 11 Pro Max (158mm x 77.8mm x 8.1mm), while coming in at only a hair thicker. The weight of its siblings increased in 2019, so it's only a few grams heavier than the 11 Pro (188g), but much lighter than the 11 Pro Max (226g).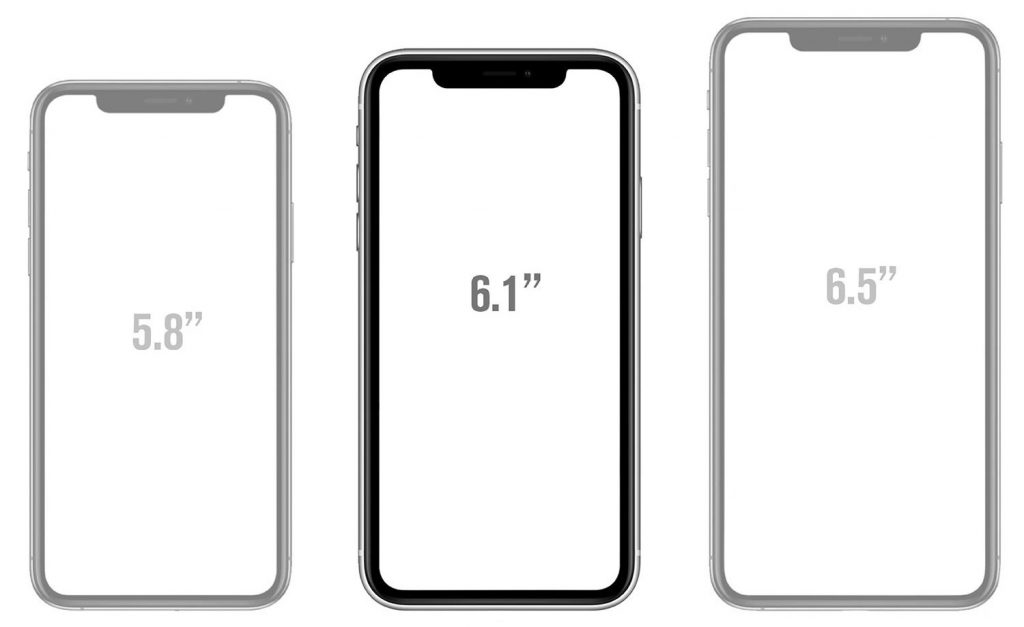 The difference between the 11 and 11 Pro models is that the iPhone 11 uses an LCD panel which has slightly thicker black borders around the screen. This is in contrast to the more advanced OLED panels found on the iPhone 11 Pro/Pro Max which is superior in just about every measurable way (resolution, colors, contrast, etc.). So while the iPhone 11 has a lower quality display, it's still enough to satisfy most people. On the plus side, it makes the phone cheaper to repair should it suffer from an accidental drop.
The rest of the iPhone 11 is a mix of aluminum and glass. It's a familiar design, one we've seen for a few years now — i.e., big screen, trademark notch at the top, and Face ID — only the iPhone 11's finish is the opposite of the iPhone 11 Pro's. For instance, the iPhone 11 has a matte metal frame and glossy glass on the back. Apple also introduced bold new color options on the iPhone 11, featuring six total: purple, yellow, green, black, white, and red. It's a big difference from the iPhone 11 Pro's more muted color palette.
Processor and performance
Although the iPhone 11 may compromise on some hardware specs, the processor is top-notch. Apple used the A13 Bionic chip on the entire iPhone 11 line which is blistering fast at opening apps or playing games.
The A13 is actually 20% faster than the previous generation A12 found on the iPhone XR, and while that may sound like a nominal increase, the chip also uses 30-40% less power than the A12. This allows the iPhone 11 to deliver the same performance as the A12, while simultaneously using less power.
A13 Bionic power savings
A13's high-performance CPU cores use 30% less power than the A12
A13's high-efficiency cores and GPU use 40% less power than the A12
A13's Neural Engine uses 15% less power than the A12
It's also worth noting that the iPhone 11 has 4GB of RAM, which is more than the 3GB found on the iPhone XR. It's not a hardware spec most people pay attention to, but RAM really helps when it comes to multitasking. The more RAM you have, the longer apps can stay in the background, resulting in fewer app reloads and making it easier to pick up exactly where you left off.
Features and specs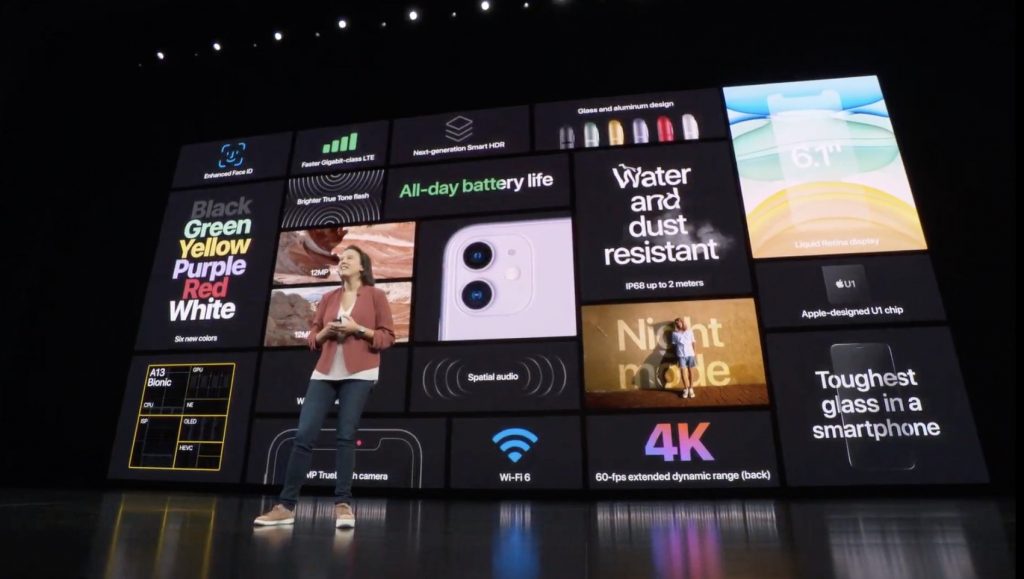 The iPhone 11 has no shortage of hardware and software features, many of which you'll even find on newer devices like the iPhone 12. Everything from a bonus ultra-wide angle camera, water resistance, Dolby Atmos, more durable glass, fast charging, and wireless charging. It's all here. And since the iPhone 11 is still relatively new, you can expect regular software updates from Apple, whether that's iOS 14 or beyond.
| | iPhone 11 (2019) |
| --- | --- |
| Display | 6.1-inch 1,792 x 828 Liquid Retina HD (LCD) |
| Camera | 12MP wide angle f/1.8, 12MP ultra wide f/2.4 / 12MP front f/2.2 |
| Chipset | A13 Bionic |
| RAM | 4GB |
| Storage | 64GB / 128GB / 256GB |
| Battery | 3,110 mAh w/ 20W fast charging |
| Wireless charging | Yes |
| Water resistant | IP68 (2 meters, 30 minutes) |
| Colors | Purple, yellow, green, black, white, red |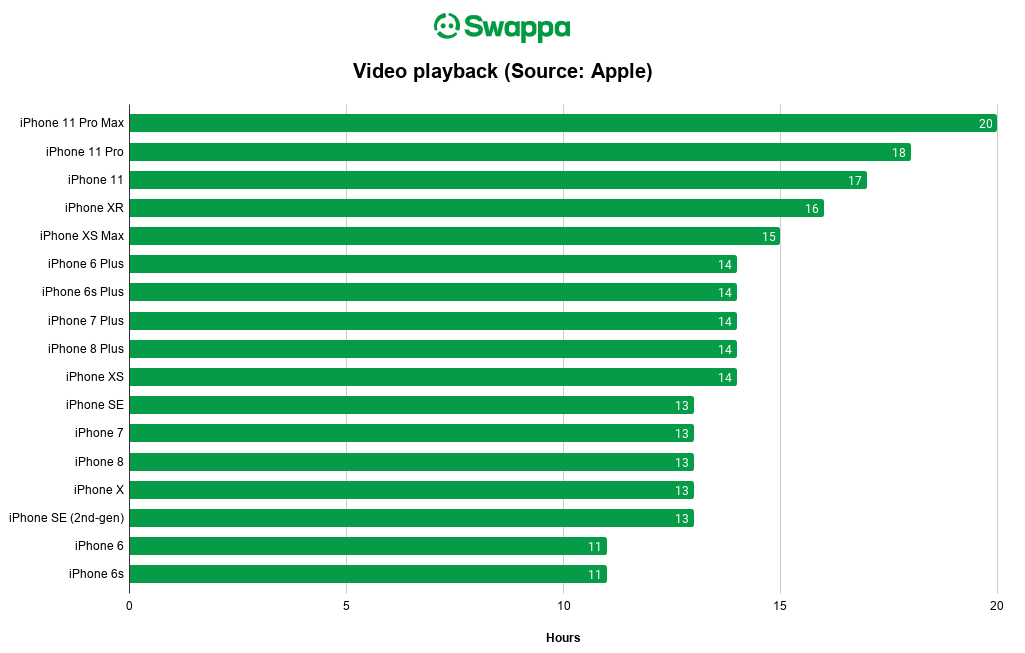 Thanks to the more power efficient A3 Bionic chip, the iPhone 11 delivers even better battery life than the already great iPhone XR. The iPhone 11 rated for 17 hours of video playback, lasting a full hour longer than the previous generation model. Of course, you likely won't be playing video for 17 hours straight, so that extra hour will stretch much longer when doing normal day-to-day activities like browsing social media, taking pictures, or while the screen is off in your pocket. And using a 20W adapter (not included), the iPhone 11 can charge to 50% battery in only 30 minutes which is plenty quick should you manage to exhaust the battery in a day.
iPhone 11 camera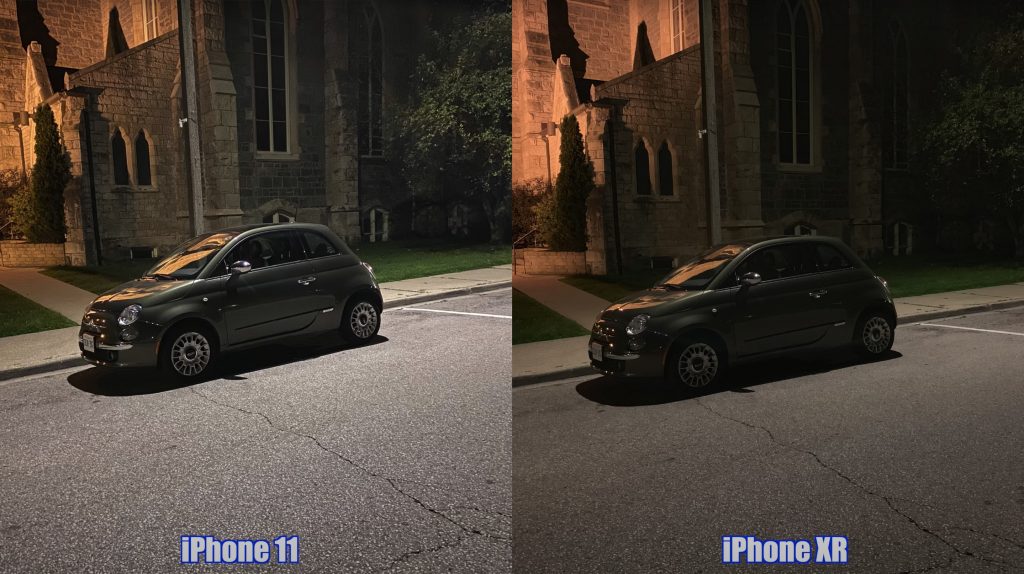 By far one of the most important features most people look at when deciding to upgrade their old devices is a phone's camera. Fortunately, this is yet another area where the iPhone 11 delivers in spades. Part of this has to do with the A13 chip that allows the iPhone 11 to take advantage of both Smart HDR and Deep Fusion.
We've seen Smart HDR in the past — and it was an absolute game changer for daylight shots — but the iPhone 11 features "next-generation Smart HDR" for even better dynamic range and improved detail in shadows. As for Deep Fusion, this is a camera feature that debuted with the iPhone 11 family, and not only does it enhance just about every photo you take with the phone, it also gives the iPhone 11 the ability to shoot in seemingly impossible lighting conditions (see photo above). The difference is like night and day… literally.
Is the iPhone 11 worth it?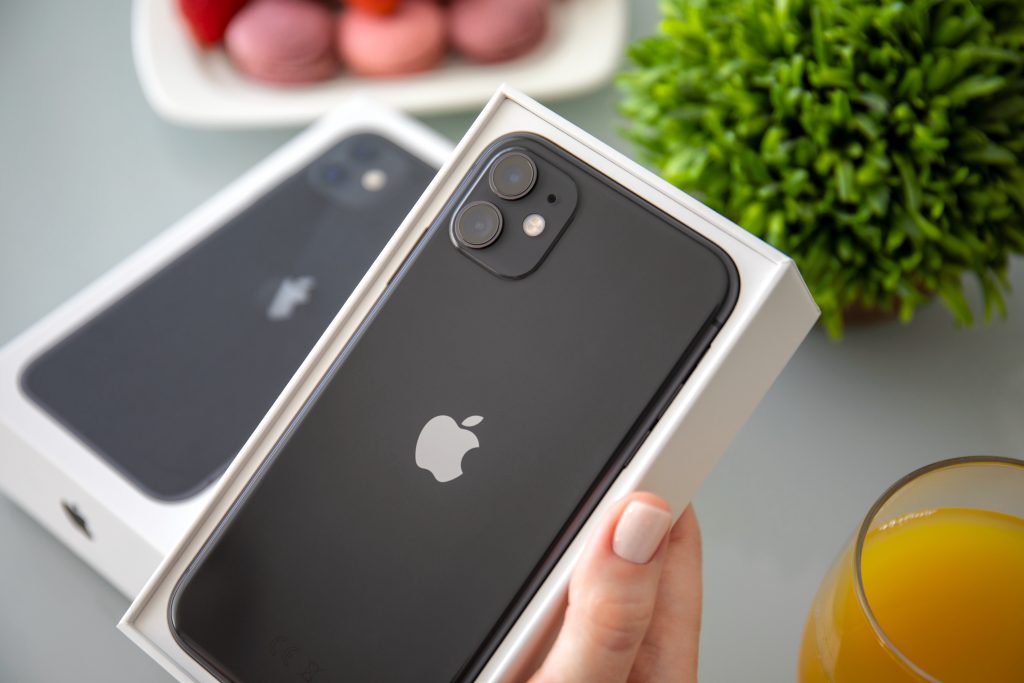 If you've made it this far into the post, you should have a pretty good idea whether the iPhone 11 is still worth buying in 2021. It's clear the iPhone 11 is a big enough improvement over the iPhone XR that it's worth upgrading, especially if you're coming from something like the iPhone 7 or 8.
When compared against the latest iPhone 12, the iPhone 11 isn't missing all too much, only an OLED display panel, flatter edges, and a more powerful processor. But seeing as how the iPhone 11 is about half the price of the iPhone 12 (and it's going to take a while before we see used iPhone 12 prices start to drop), it's most certainly the better value in this case.
If you can live without these things then yes, the iPhone 11 is definitely worth buying in 2021 and will provide you with a great experience for years to come. The best part? Because of the recent release of the iPhone 12, more and more people are selling their iPhone 11 for cheap on Swappa. This makes it really easy to find a great deal on an iPhone 11, all you have to do is head on over to Swappa to see how much you can save. Learn more in our iPhone 11 overview, then get the best prices on a gently used iPhone 11 below.