---
The iPhone 7 is nearly 6 years old, and anyone who's held onto the phone this long has probably seen it receive its fair share of bumps and bruises. Accidents happen, and while the phone is generally tougher than newer models (thanks to an all-metal body), more severe drops can still lead to a cracked screen or worse.
In the event that you do wind up with a broken iPhone 7 — whether it's a cracked screen, failing battery, or water damage — you've probably thought about repairing your iPhone 7. Since Swappa is always on the lookout for new ways to save you money, we created the Swappa Repair Network. But is it better to repair it or to pick up a cheap iPhone 7 replacement instead?
As the name implies, the Swappa Repair Network is essentially a network of local repair shops that can help you get your screen fixed fast, while saving money on what would normally be costly repairs. With the iPhone 7 now outside Apple's 2-year AppleCare+ warranty, we'll be comparing Apple's out-of-warranty repair costs with local repair options in your area.
How much does it cost to replace iPhone 7 screen?
Because it's one of the most fragile parts of your phone, iPhone screens are the most common type of phone repair out there. The cost to fix your iPhone 7 screen might be cheaper than you'd expect. When trying to figure out how much an iPhone 7 screen replacement will cost you, you mostly have two options: either take it to the Apple Store or find a local repair shop to perform repairs.
Read more: How much does it cost to repair my broken iPhone?v
Apple is very clear when it comes to repair pricing. According to their support page, Apple's out-of-warranty iPhone 7 screen repair will cost you $149 (or $29 with AppleCare+) using genuine Apple parts. Keep in mind that doesn't factor in their additional site-visit service fee (which is only waived if you have AppleCare+ still active on your device), so expect to pay a bit more when all is said and done.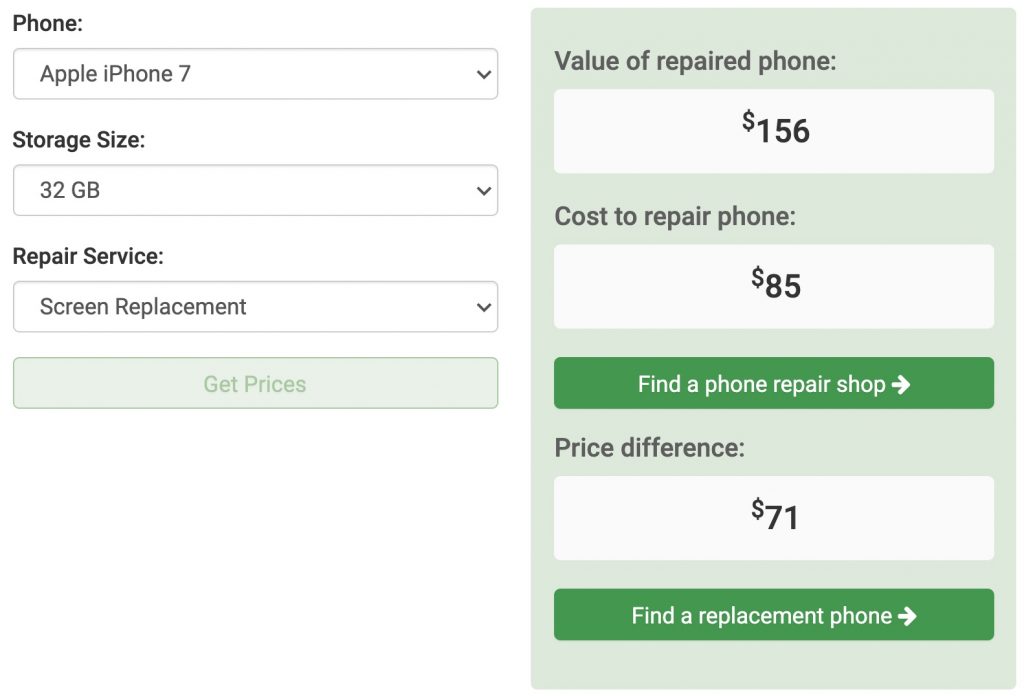 If you're looking to save money on iPhone 7 screen repair, a local repair shop can be much more affordable. Using the Swappa Phone Repair Calculator (pictured above), we see that the average iPhone 7 screen replacement price is around $85 — that's roughly half the price Apple would charge for the same service. This pricing info is taken from a pool of participating Swappa Repair Network shops who've provided their pricing information upfront, something that's greatly appreciated.
Is iPhone 7 screen repair worth it?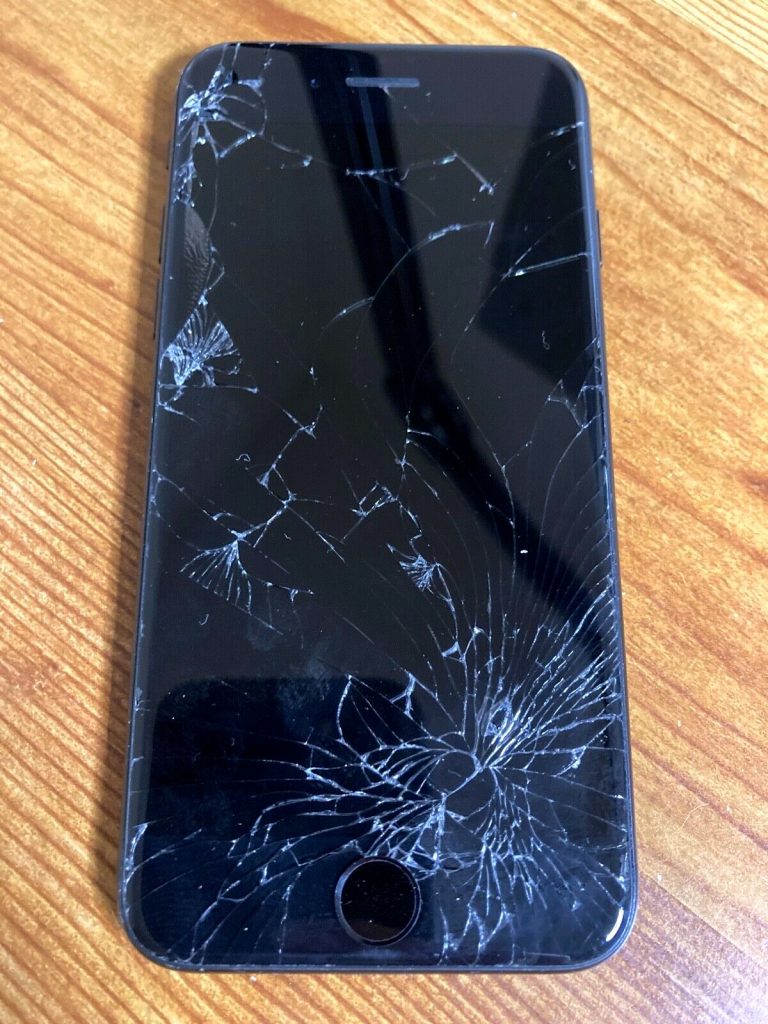 In the event that something does happen to your iPhone 7 and the screen is broken and in need of a replacement, you can either repair the phone or replace it with another one. While both of these options are worth considering, it really comes down to figuring out what are the cost of repairs vs the price of buying another gently used model on Swappa.
In the case of an iPhone 7, a broken screen from Apple costs $149 to repair, or around $85 at a local repair shop like those found on the Swappa Repair Network. Although Apple discontinued the iPhone 7 a few years ago, there are still plenty of gently used iPhone 7 phones on Swappa starting at $100 or less. This means repair isn't worth it when it costs the same to get a replacement.
While replacing your broken iPhone is always an option, you may also find it more worthwhile to simply use that money to fund an upgrade instead. Whether it's a newer model in better condition or something with a little more storage, you may want to browse the Swappa marketplace to see what deals you can find. For instance, used iPhone 8 prices start around $140, and the iPhone 8 is a great pick for anyone who loves their iPhone 7, but wants a better camera, longer battery life, and more features.
Should you decide to save your money and repair your iPhone 7, the Swappa Repair Network makes it easy to find cheap and affordable iPhone repair near you. So go ahead and use the button below to get started.