iPhone Repair
Save money on local iPhone repair services.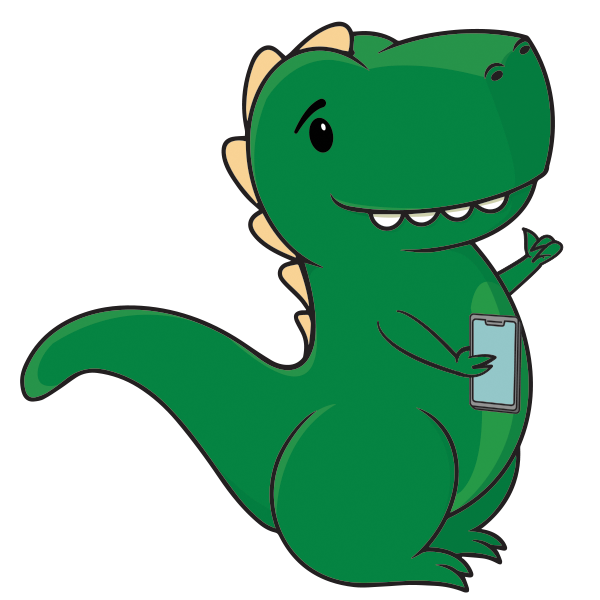 Common Apple Repairs
Diagnostic Service
$13 avg
A professional technician performing a diagnostic test can best determine which repair services your phone may need. Diagnostic services are often free.
Screen Replacement
$30-540
Broken glass and other screen problems make your phone difficult to use. Cracked glass can even be dangerous. Screen repair or replacement is a high priority fix.
Battery Replacement
$20-375
Short battery life? Cell phone batteries will degrade over time and result in less battery life. Replacing your phone's battery can make it last longer and give it more longevity.
Camera Repair
$88 avg
Cracked camera lens? A broken camera can seriously reduce the functionality of your mobile device, ruining your photos and selfies. Repair costs for front and back cameras can vary.
Speaker Replacement
$20-250
Phones have multiple speakers. The internal speaker is for calls and external speakers are for when your phone rings or listening to music. If you can't hear sound, it may be a hardware problem.
Charger Port Repair
$5-375
Phone won't charge? Charging ports are easy to damage with constant connecting and disconnecting of a power cord. If your phone isn't charging correctly, it may need a repair.
Water Damage
$77 avg
Phone take a dip in the pool, or the toilet? If your phone got wet or submerged it could have internal water damage. Most home "remedies" can actually make the problem worse; consult a professional.
Power Button
$77 avg
Trouble turning your phone on and off could be due to a broken power button. Power buttons can become defective from repetitive use or when the phone is dropped or otherwise damaged.
Headphone Jack
$65 avg
If the sound from your headphones is hissing, crackling, fading, or silent, then your headphone jack may not be working. If it's not the volume setting or the headphones, then a repair may be needed.
iPhone Repair Costs
Apple Repair Costs Out of warranty
What are the most common iPhone repairs?
The most common iPhone repairs include screen replacement and battery replacement. Screen repair is often necessary when your iPhone gets cracked glass from a drop or other accident. Battery replacement is often sought as the device gets older and loses battery cycles.
Are iPhone repairs expensive?
The cost to fix an iPhone depends on the model and the type of repair that is needed. Newer model phones, such as the iPhone 14, are often more expensive to repair than older model phones, such as the iPhone 7. Additionally, screen repair and replacements costs are typically more expensive than battery replacements.
Should I get my iPhone repaired at the Apple Store?
Getting your iPhone repaired at an Apple Store is a great option if you have AppleCare. Otherwise consider a quality local repair shop where you can often get your broken iPhone repaired for less money and in less time.
Find a local repair shop
How much does it cost to fix an iPhone?
The average iPhone is made up of hundreds of parts, with the most common iPhone repairs involving a cracked screen, broken back glass, bad battery, or water damage. Cost for each repair varies according to the iPhone model, parts being replaced, and if it's an out-of-warranty repair. For iPhones still covered by AppleCare+, prices range from $29 for screen damage, to $99 for any other damage. In the case of older, out of warranty iPhones, it may make more sense to shop for a gently used iPhone on Swappa instead.
How much does it cost to replace an iPhone screen?
iPhone screen repair prices vary depending on each model generation. At Apple, an out of warranty iPhone screen repair costs anywhere between $329 for newer devices like the iPhone 11 Pro Max, to $129 for the iPhone 5C. In most cases, you can save a lot more money on out of warranty iPhone screen repairs by visiting local iPhone repair shops where something like a cracked iPhone 6S Plus screen can be repaired for as little as $59.
Can a water damaged iPhone be repaired?
Despite most newer iPhones featuring water resistance, they're still not 100% waterproof and can suffer from water damage under the right conditions. Water damage on an iPhone can affect everything from the microphone, to the speakers, charging port or even Face Unlock. When water damage is present, Apple will not repair individual parts, instead requiring a full phone replacement and can be very costly. Meanwhile, most local repair shops offer free diagnostics and can identify which iPhone parts are in need of repair and charge accordingly.
Can an iPhone charging port be repaired?
Another common iPhone repair is the charging port where foreign material can become lodged inside and/or bent connector pins can prevent proper charging using a certified Lightning cable. Most qualified repair shops offer charging port repairs, a complex process involving micro soldering that should be performed by a trained technician. A broken charging port is typically one of the lesser expensive iPhone repairs, with prices often times much lower than cracked screen or broken back glass repairs.
Say goodbye to costly iPhone repair fees
iPhone repair fees can get out of hand pretty quickly. Next time, ditch the repair bill with a Used Phone Protection Plan.
It doesn't matter if you have a cracked iPhone screen, a broken home button, or water damage. For just $5.99 per month, you get full coverage for almost anything that could go wrong with your phone. Coverage is fully refundable for 30 days, and you stay protected even when you upgrade phones.
Download the WarrantyLife diagnostic app and get coverage today!
---
Disclosure: This site contains affiliate links to other sites. We may receive commissions for purchases made through these links.
Get Help, Fast
Email
[email protected]
Need help with a listing or a sale?
Submit Help Request
Helpful Links
Swappa's typical response time for help requests is around 20 minutes... That's really fast
Sell with Swappa
Make More
Green
Seller Help
Sell My