---
Update 4/6: New LTMs and events for Fortnite and Apex Legends, as well as an updated free period for Drawful 2 and a release date change for The Last of Us Part II.
Update 4/10: The remakes of Final Fantasy 7 and Resident Evil 3 have been released!
Aside from a couple of noteworthy releases here and there, 2019 wasn't exactly the strongest year for gaming. 2020, on the other hand, is geared up and ready to change this. Over the past few months, we've already gotten some incredible new releases and updates to existing games, and there are quite a few more lined up in the coming months. So grab a cup of coffee and strap in. We're about to dive into all the best new releases and upcoming video games for 2020.
Jump to:
Family Friendly
Animal Crossing: New Horizons
Platform: Nintendo Switch
Release Date: March 20, 2020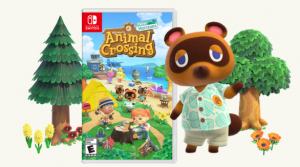 Ever since the original Animal Crossing for the Nintendo 64 and GameCube back in 2001, the series has garnered plenty of critical success and earned countless loving fans. And with over 30 million copies sold worldwide, Animal Crossing has more than proven itself in the social sim genre. However, while there have been a couple of spin-offs in the meantime, loyal fans have been waiting for 8 long years for Nintendo to release a proper successor to Animal Crossing: New Leaf way back in 2012.
But now, the time has come. Animal Crossing: New Horizons is Nintendo's latest social sim. And unless you've been stranded on a deserted tropical island, you've undoubtedly heard of the game. And what a coincidence, because in New Horizons, you start off stationed on a deserted tropical island. There, you explore and develop it into a community full of anthropomorphic animals. In the process, you collect and craft materials, tools, furniture, fossils, and more. New Horizons supports local and online coop play, with up to 8 players able to share the same island. Nintendo has also stated that New Crossing will receive frequent updates in order to keep gameplay fresh.
Cooking Mama: Cookstar
Platform: Nintendo Switch, PlayStation 4
Release Date: March 31, 2020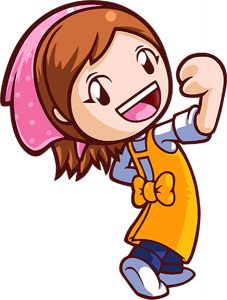 It's time to brush up on your cooking skills; we're heading back to the kitchen. Cooking Mama: Cookstar gives players the same sort of multiplayer and co-op gameplay mechanics that they're used to, but keeps things fresh with 90 new and exciting recipes to learn such as unicorn food.
Cookstar also brings a couple of firsts to the franchise. For starters, we get an all-new Vegetarian Mode. And shockingly, Cookstar is the first time in Cooking Mama history that we see a release for a console that's not from Nintendo. So grab your favorite apron and get ready to step back into Mama's kitchen.
Drawful 2
Platform: Nintendo Switch, PlayStation 4, Xbox One, Windows, MacBook
Release Date: Free for an additional week, from NOW until Friday, April 10, 2020 (Originally released: June 21, 2016)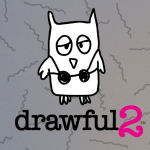 Ok, put down the pitchforks for a second… Before you crucify me for including a title that's been out for a few years, Drawful 2 is in here for a very good reason. From now until this Friday, Drawful 2 is FREE on most platforms and 99% off for the Nintendo Switch.
So what is Drawful 2 exactly? Good question! Originally released in 2016, Drawful 2 is a fun multiplayer game that gives players a silly phrase that they try to draw. From there, the other players try to guess the phrase, and points are given to the player(s) that are able to guess the right phrase. Think of charades, but with drawing instead of acting things out.
Fortnite
Platform: Nintendo Switch, PlayStation 4, Xbox One, Windows, Mac, iPhone, Android
Release Date: July 25, 2017 (Spy Games: March 19, 2020; Deadpool skin: April 3, 2020)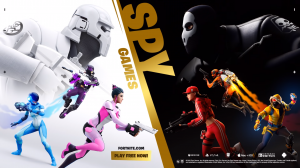 Wait, what? Another "old" game? It may seem like it, but hear me out. Although Fortnite was released almost 3 years ago and is currently on its 12th season (Chapter 2 – Season 2), the game is continually evolving with fresh and exciting updates. In fact, we'd wager that if we took someone who only ever played Season 1, they'd find the current game almost unrecognizable–but given how much added content and depth the game has now, we'd say that's a good thing.
So what's new in the Fortnite Universe in 2020? Well, ever since moving to a new island a couple of seasons ago, Epic Games has kept on adding new and exciting features and LTMs (limited time game modes). The most recent update on March 19 brought us Spy Games, which consists of two primary LTM modes (Operation Knockout and Operation Dropzone) where two competing factions battle. Playing as either Ghost or Shadow levels up your progression within the faction, which in turn upgrades your gear in subsequent matches. Of course, the typical battle royale modes are still available, but it'd be silly not to try one of the Spy Games LTMs. So what are you waiting for? GET TO THE CHOPPA!
Still not convinced? How about hopping in game to get the brand-new Deadpool outfit? If you're a Chapter 2 – Season 2 Battle Pass owner, all you have to do is find the two hidden pistols in the menu screens (one in the main Battle Pass screen, and one in Meowscles' page). After you've done that, hop into a Solos, Duos, or Squads game and enter any of the various phone booths scattered across the island to put on a disguise. You'll come out of the phone booth wearing the Deadpool skin, and when you exit the game, it'll be available for use in your locker.
Recently Released Action Games / Shooters
Call of Duty: Warzone
Platform: PlayStation 4, Xbox One, Windows
Release Date: March 10, 2020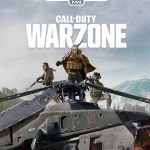 Warzone is Infinity Ward's latest entry in the critically acclaimed Call of Duty franchise. Building on the massively popular 2019 remake of Call of Duty: Modern Warfare, Warzone is multiplayer-only and offers two main game modes: Blood Money and Battle Royale.
Blood Money is unique to Warzone, and Battle Royale brings a new take to the genre thanks to the in-game currency system and respawn mechanics. The first time you die in Battle Royale, you are sent to the gulags and given a chance to respawn if you win in a 1v1 versus another player. If you lose the 1v1 or you die again after respawning, surviving teammates can use in-game currency to respawn you again. All in all, Warzone is a great extension to the franchise. And since it's free, you have nothing to lose by giving it a shot.
Doom Eternal
Platform: PlayStation 4, Xbox One, Windows, Nintendo Switch (coming)
Release Date: March 20, 2020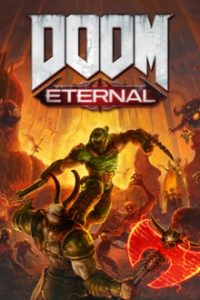 Following up on the massive success of Doom's 2016 reboot, Doom Eternal is id Software's latest first-person shooter. Doom Eternal takes place 2 years following the events of Doom 2016, after Earth has been overrun by demonic invaders.
Once again, you take the role of the Doom Slayer and battle hordes of demons from Hell — only this time, you're doing so on the streets of Earth. With an upgraded arsenal and new game mechanics such as the Meat Hook, Doomguy is ready to make quick work of all the new enemies. The only question is, are you?
Half-Life: Alyx
Platform: Windows VR
Release Date: March 23, 2020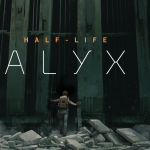 13 painfully long years after the release of Half-Life 2: Episode 2 and 20 years after the launch of the original Half-Life, Valve has finally given us a new Half-Life game. Rather than a direct sequel, Half-Life: Alyx takes place between the events of the original Half-Life and 2006's Half-Life 2, allowing us to fill in some of the gaps in the Half-Life saga. Rather than taking control of theoretical physicist Gordon Freeman, we step into the shoes (and gloves) of Alyx Vance, one of the founding members of the resistance.
We've already taken a closer look at Half-Life: Alyx and how you can get a good deal on a cheap VR headset, so if you want to learn more about one of the most highly anticipated games of all time or find out how to play Alyx on the cheap, now would be a great time to give that a read.
Apex Legends
Platform: PlayStation 4, Xbox One, Windows
Release Date: February 4, 2019 (Split 2: March 24, 2020, Bloodhound's Trails April 7, 2020)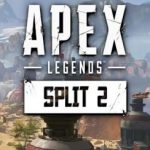 Released a little over a year ago, Respawn Entertainment's popular Battle Royale game was the first to ever threaten Fortnite in terms of player count dominance. And although Apex Legends now sits firmly in second place in terms of popularity and overall player base, it is still beloved by many and constantly receives developer love in the form of new and updated game modes.
Apex recently underwent a massive overhaul to its ranked game mode. Along with a soft-reset of player ranks where everyone's rank dropped 1.5 tiers, we saw the return of the original map: King's Canyon. Currently available only in ranked mode, King's Canyon gives players a much-needed break from the cataclysm of World's Edge, while instilling quite a bit of nostalgia for players who've been there from the start.
And if ranked isn't your thing, the upcoming event Bloodhound's Trails is undoubtedly what you're after. Starting April 7, 2020, you'll be able to play a new game mode and earn all-new cosmetics. Along for the ride with the new event, Respawn is also giving players what they've been asking for from the start: a permanent Duos mode on Kings Canyon. Can't wait to test yourself in Bloodhound's Trials? Check out the event trailer for a sneak peak!
Resident Evil 3 Remake
Platform: PlayStation 4, Xbox One, Windows
Release Date: April 3, 2020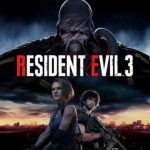 Hot off the success of last year's Resident Evil 2 remake, Capcom is giving fans what they've been asking for by releasing a remake of the much loved Resident Evil 3. Once again, we join Jill Valentine and Carlos Oliveira in their quest to fight Nemesis. So if you're a fan of survival horror and have been looking for another post-apocalyptic zombie nightmare, we can't think of a better way to get things started.
Final Fantasy VII Remake
Platform: PlayStation 4 (one year timed exclusive)
Release Date: April 10, 2020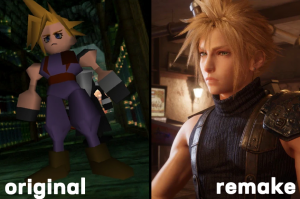 If you were to compile a list of iconic story-driven RPG franchises, there is absolutely no doubt that Final Fantasy would be right at the top. Final Fantasy 7 was originally released on April 10, 1997 for the Sony PlayStation. 23 years later, to the day, Square Enix has given fans a chance to step back into the shoes of Cloud Strife, as he takes on the evil Shinra Corporation. Thanks to the radically revamped graphics and improved ATB combat mechanics, FF7 promises an upgraded experience while staying true to what made the original so great.
Upcoming Action Games and Shooters
The Last of Us Part II
Platform: PlayStation 4
Release Date: Delayed (Previously May 29, 2020)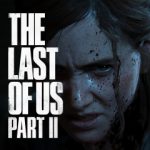 Next up is the highly anticipated The Last of Us 2. Set 5 years after the events of the critically acclaimed original, The Last of Us 2 continues the epic journey of Ellie and Joel. This time, the player controls 19-year-old Ellie as the pair navigates the post-outbreak world. Unfortunately, tragedy soon strikes, forcing Ellie to embark on a journey to fight a dangerous cult. If you've got a PS4 and are a fan of story-rich action-adventure games with elements of survival horror, The Last of Us 2 is a game you won't want to miss.
Cyberpunk 2077
Platform: PlayStation 4, Xbox One, Windows
Release Date: December 10, 2020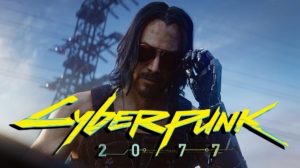 Finally, we arrive at Cyberpunk 2077, undoubtedly one of the most anticipated games of 2020. The hype is real, and all for good reason. Developer CD Project Red is not only known for blockbuster games such as The Witcher franchise, but the studio has been a shining example of how to deliver polished and high-value games, free from anti-consumer practices such as incomplete releases and Day 1 paid DLCs.
Cyberpunk is a story-driven first-person RPG shooter that puts you in control of a mercenary by the name of V. The story takes place in Night City in the Free State of California, a lawless land controlled by corporations and gangs. Starting stats and character traits are fully customizable, and the game offers a robust skill tree for player progression within five domains: Body, Intelligence, Reflexes, Technical, and Cool. Beyond its RPG mechanics, Cyberpunk 2077 offers various ways of solving problems — lethal and non-lethal — and it is up to you to decide how the story plays out. Oh, and let's not forget about Keanu Reeves.
*****
Although to some video games are just a simple way to pass the time, the truth is that they've evolved into quite a bit more. Not only do games keep us entertained, but many of the most popular games are multiplayer, which means that they give us a sense of community with our online and real-life friends. And at a time when many of us are stuck indoors, the social bonds that are forged through gaming are proving to be more important than ever. So what better time than now to get into a new and exciting game.
Whether you're buying or selling, Swappa is the safest and easiest way to buy and sell gently used tech. And thanks to our expert moderation team and our strict "no junk" policy, you can rest assured that anything you get on Swappa will be ready to go as soon as you get it. Head to the button below to find the best gaming deals on Swappa.