---
Brand-new smartphones can be expensive. But used prices inevitably fall as time goes by, so buying a cheap iPhone SE 2020 on Swappa is a great way to save money on a used iPhone. Keep reading to learn more about the iPhone SE 2020 price drop history so you can figure out the best time to buy or sell.
---
Will the iPhone SE 2nd Generation price drop in 2022?
Apple released the second-generation iPhone SE in April 2020. This model is also referred to as the iPhone SE (2020), and it served as a follow-up to the original iPhone SE that was released in March 2016. The iPhone SE (2020) release also coincided with the discontinuation of the iPhone 8 series.
| | Jul 2021 | Aug 2021 | Sept 2021 | Oct 2021 | Nov 2021 | Dec 2021 |
| --- | --- | --- | --- | --- | --- | --- |
| iPhone SE (2020) (64GB) | $271 | $261 | $262 | $251 | $250 | $261 |
| iPhone SE (2020) (128GB) | $333 | $323 | $307 | $286 | $303 | $322 |
| iPhone SE (2020) (256GB) | $400 | $399 | $356 | $327 | $334 | $344 |
Average
Used iPhone SE prices
on Swappa in January 2022
Get a cheap iPhone SE 2nd Generation in 2022
With a release date of April 2020, the iPhone SE 2nd Generation is still a relatively recent iPhone. The iPhone SE 2020 is also the only current iPhone with a physical home button and Touch ID. The iPhone SE price starts at $399 if you buy direct from Apple, but you can get them for around half the price on Swappa. Used iPhone SE prices start at around $170 on Swappa in 2022, so now's the perfect time to buy.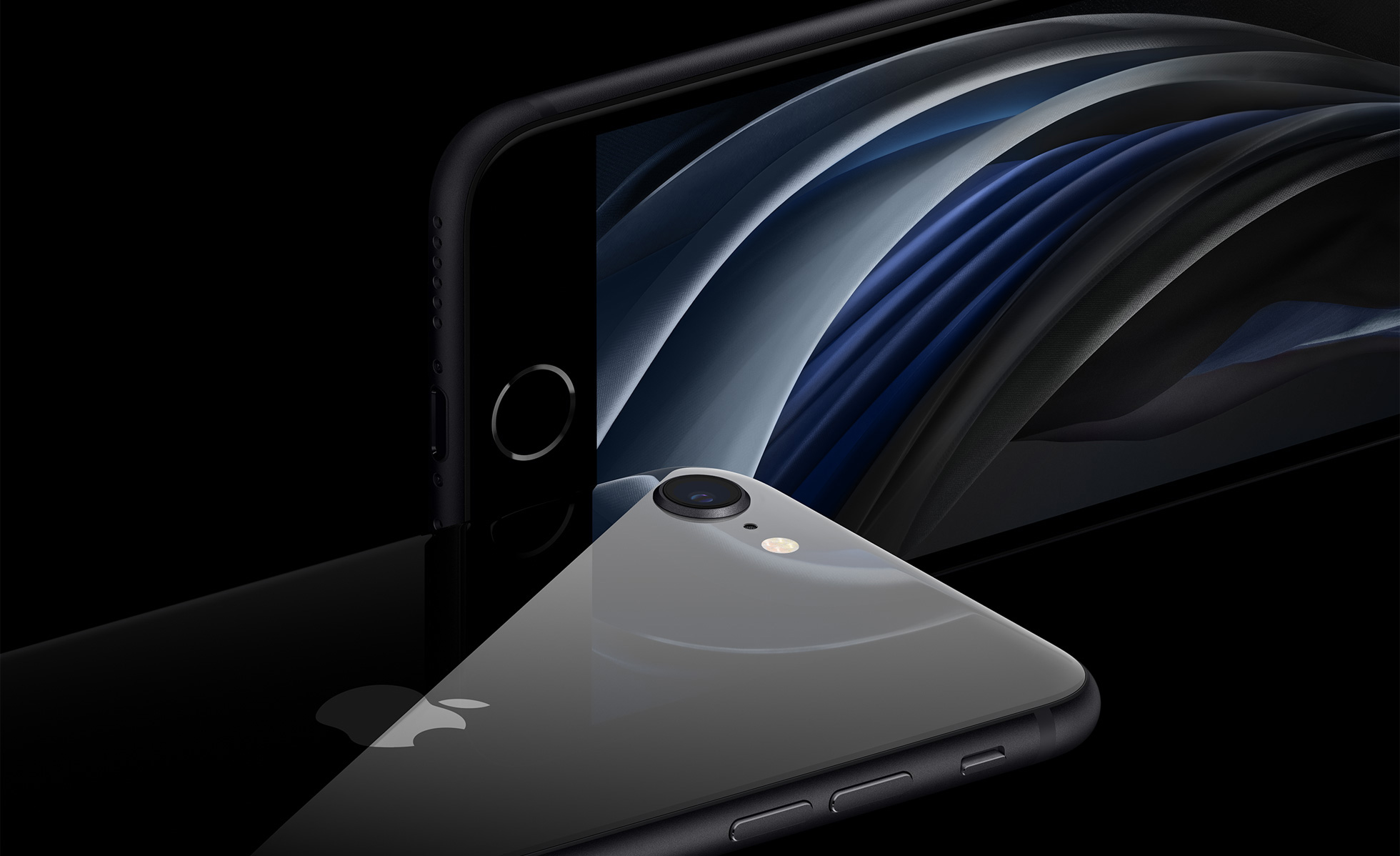 Prices for a used smartphone generally drop over time, but not always month to month. And in some cases, the value may actually increase a little. For example, the average sale price for a 256GB iPhone SE (2020) began at $396 in March 2021 and climbed to $405 in April 2021 before falling back to $392 in May 2021 and later falling to $344 in December 2021. The iPhone SE 64GB model saw similar price changes, and you can get one now for as low as $170 on Swappa!
There are several factors to keep in mind when considering the value of a used smartphone. If a phone is in good condition and has more internal storage space it will most likely sell for more. Of course, market demand also plays an important role. If buyers aren't buying, sellers may opt to decrease prices to attract potential buyers. Alternatively, if there are fewer models available at any given time, sellers may be able to increase the price a little bit.
Review the current iPhone SE (2020) price trends on Swappa.
When is the best time to buy an iPhone SE 2020?
Right now is the best time to buy a used iPhone SE 2020 — especially if you are buying to replace a broken or damaged phone. Not to mention, you will always spend less when you buy newish instead of new. But the average sale price for used smartphones tends to drop over time so if your current phone is working well for your needs, you may be able to save a few extra dollars if you wait a little longer.
You can subscribe to get an email alert every time a new iPhone SE (2020) listing is added by clicking on the "Subscribe" button on the iPhone SE (2020) listing page, or find out why we feel the iPhone SE (2020) is worth it in 2022.
When is the best time to sell an iPhone SE 2020?
The average sale price of a smartphone decreases over time, so right now is going to be the best time to sell. Market demand is also important to consider. Lots of iPhone users upgrade each time Apple releases a new model, so selling just before or just after a new iPhone is released is common. The increased availability of gently used smartphones around launch time means sellers may end up competing on price in an effort to get a quick sale.
Find out how much the iPhone SE (2020) is worth in 2022 and get started selling.
Regardless of whether you are looking to buy or sell, Swappa is here to help, and we are available 24/7/365. The Swappa marketplace is safe, secure, and easy to use. Swappa is also an active marketplace with perks for buyers and sellers.
Buying: You can buy with confidence knowing the device you receive will be fully functional and as advertised.
Selling: We believe Swappa has the best buyers. Buyers on Swappa generally know exactly what they want, and they are reliable and trustworthy, and often come back as repeat customers.
Swappa also uses PayPal to process payments because of the extensive protections offered for buyers and sellers. Overall, Swappa's policies and procedures have been designed to improve the experience for buyers and sellers alike. And while It is easy for any marketplace to claim to be the best — Swappa can back that claim with a Trustpilot rating of Excellent, which is based on reviews being left by those who have bought or sold on Swappa.
---
Snag the best deals on used iPhones wherever you go. Download the Swappa App today!

---