---
The next generation of iPhones is slated to launch later this year. But buying an iPhone when it's first launched means spending a lot more than you have to. This then leads to Apple fans asking themselves: When is the best time to buy a new iPhone?
Lots of people plan to buy a new iPhone as soon as Apple releases a new model, which typically happens in September. You're not going to get the best price if you buy a new iPhone, in fact, you'll likely pay the full retail price. But pricing for a gently used iPhone works a little differently, and that's where the biggest savings can be found.
For those interested in finding a great deal on a gently used iPhone, keep reading to learn more about used iPhone 8 Plus prices in 2022.
Apple iPhone 8 Plus price drop history
The iPhone 8 Plus was first introduced in September 2017. The iPhone 8 Plus is part of the 11th generation of the iPhone lineup, which also includes the iPhone 8 and the iPhone X. Apple kept the iPhone 8 Plus around for a few years before it was eventually replaced by the 2nd generation iPhone SE, which occurred in April 2020. At that time, Apple was selling a refurbished iPhone 8 Plus for $469, but if you look to the gently used market in 2022 — you can get an iPhone 8 Plus for much, much less!
| | | | | | | |
| --- | --- | --- | --- | --- | --- | --- |
| | July 2021 | August 2021 | September 2021 | October 2021 | November 2021 | December 2021 |
| iPhone 8 Plus (64GB) | $265 | $263 | $256 | $252 | $247 | $248 |
| iPhone 8 Plus (128GB) | $318 | $292 | $294 | $281 | $238 | $302 |
| iPhone 8 Plus (256GB) | $314 | $305 | $302 | $291 | $292 | $285 |
Used iPhone 8 Plus prices on Swappa
When is the best time to buy the iPhone 8 Plus?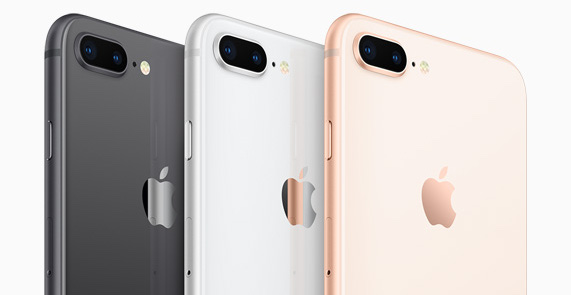 In general, the iPhone tends to hold the value extremely well, and the iPhone 8 Plus is no different. The iPhone 8 Plus still holds a few perks that aren't available with newer model iPhones. For example, the iPhone 8 Plus has a bigger display at 5.5-inches and it also has a home button, which means it also uses Touch ID for device security.
With gently used iPhone 8 Plus prices of around $250 for 64GB or $300 for the 128GB and 256GB models, now is a great time to buy. To that point, the best time to buy a gently used iPhone 8 Plus is right now, and Swappa is the best place to buy a cheap iPhone 8 Plus.
See also:
---
Buying a used iPhone 8 Plus is, without a doubt, the best way to get a newish device at a fraction of the new retail price. Swappa makes this process easier by putting you in touch directly with sellers, giving you a huge selection of used tech to choose from. Whatever the storage size, color, or condition, the perfect iPhone 8 Plus is just a few clicks away.
To those looking to buy a cheap iPhone 8 Plus, we hope this post was helpful. You can get started browsing our entire iPhone 8 Plus inventory by hitting the green button below. Shop on Swappa — the safest marketplace for used tech.
---
Snag the best deals on used iPhones wherever you go. Download the Swappa App today!

---