---
Which is better, iPhone 7 or 8? A used iPhone 8 is obviously a better phone than a cheap iPhone 7, the question is whether it's worth the extra cash. The iPhone 7 provides you with only the bare essentials like water resistance, stereo speakers, and access to Apple services like FaceTime and iMessage. But if you want features like a True Tone display, Qi wireless charging, fast USB charging, louder speakers, and an improved camera — and you don't mind spending an extra $50 — then you should definitely get the iPhone 8.
If you're a bargain shopper looking for a cheap iPhone, but can't decide if you should buy the iPhone 7 or iPhone 8 in 2022 — Swappa is here to help. In this post, we'll compare the iPhone 7 and iPhone 8, going over all the differences in features and prices. By the end, you should be in a better place to decide whether the iPhone 7 or the iPhone 8 is best for you.
Difference between iPhone 7 and iPhone 8
It's been well over 4 years since the iPhone 7 was released, and while the phone is lacking in terms of features, the iPhone 7 is still updated by Apple and can run the latest iOS 15 software update from Apple. However, there have been plenty of newer generation iPhones since then.
Back in 2017, Apple unveiled the iPhone 8, iPhone 8 Plus, and iPhone X — the most feature-packed and expensive iPhones at the time. A follow-up to the previous year's iPhone 7 and iPhone 7 Plus, the iPhone 8 and 8 Plus would eventually be replaced by the iPhone XR ($499 MSRP) and iPhone SE 2nd Gen ($399 MSRP) as the cheapest iPhones for sale from Apple.
While newer generation iPhones are packed to the brim with the latest advancements in mobile technology, the iPhone 7 and iPhone 8 still remain some of the most popular iPhones sold on Swappa month after month.
Screen size and home button
Looking at the two side-by-side, you'd be hard-pressed to find any noticeable physical differences between the iPhone 7 and iPhone 8. Both iPhones have the same 4.7-inch screen size, front-facing camera placement, and identical home buttons. Everything on the front is virtually the same — that is, until you flip them over…
iPhone 7 vs 8 build quality (metal vs glass)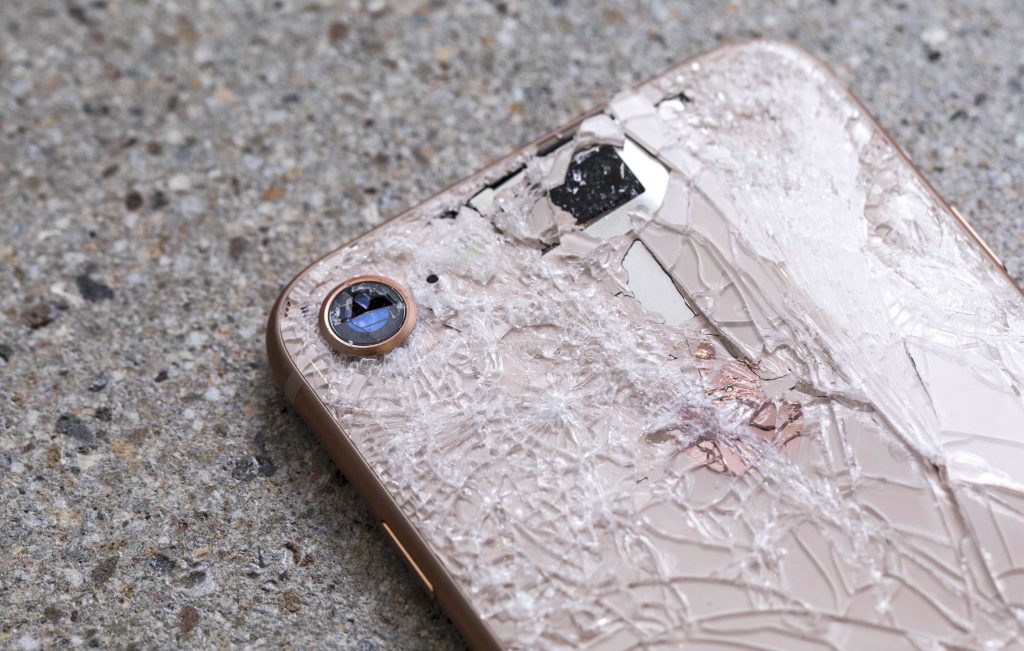 The biggest design change when moving from the iPhone 7 to the iPhone 8 is the newer all-glass back. This became standard on iPhones after the 8, and it's not just for looks. The glass back allows for wireless charging, but as you might have guessed, comes at the cost of fragility. Apple says the iPhone 8's back is some type of reinforced glass that's "the most durable glass ever made in a smartphone."
Despite Apple's claims, there's simply no denying that the iPhone 8 is much more fragile than the previous all-metal iPhone 7 design and as a result, it's more susceptible to costly repairs. You know, because glass and hard surfaces have never been the best of friends.
Although wireless charging can be convenient, it may not be a "must-have" feature for users already accustomed to traditional (and quicker) wired charging. Wireless charging is much slower and because the phone has to lay flat on a charging pad to remain charged, you can't pick up the phone and use it while it's charging. All-in-all, it's not really that convenient now, is it?
iPhone 8 vs 7 size
Other than that, the exterior of the iPhone 8 is nearly identical to the iPhone 7. Camera placement, home button (fingerprint sensor), and screen size all remain the same throughout. Actual dimensions are extremely close, with the iPhone 8 size being just ever so slightly larger than the iPhone 7 size, and a little heavier thanks to the glass back. It's virtually indistinguishable by the human eye, but if you're looking to compare the exact size of the iPhone 7 and iPhone 8, here are the dimensions of each:
iPhone 7 size: 138.3 x 67.1 x 7.1 mm, 138g
iPhone 8 size: 138.4 x 67.3 x 7.3 mm, 148g
A10 Fusion vs A11 Bionic Processor
The iPhone 8 comes equipped with Apple's speedy A11 Bionic chip. According to Apple, the two high-performance cores in the iPhone 8 are about 25% faster than the iPhone 7's A10 Fusion chip, with the A11's GPU also seeing a 30% increase in performance. Of course, any improvement is certainly welcomed, but it may not be worth throwing down extra money solely for the A11 chipset, especially if you don't find yourself playing a lot of 3D graphics-intensive games on your iPhone.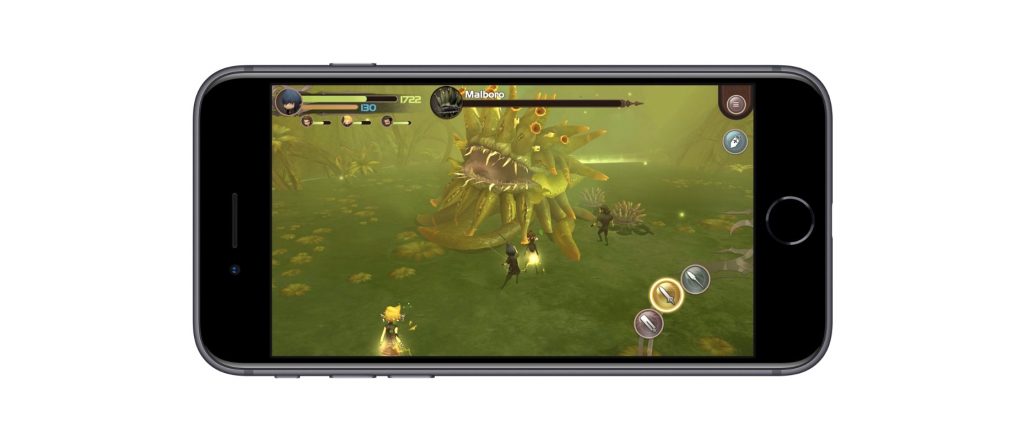 In real-world use, playing with the two side-by-side, you likely won't notice much (if any) performance differences between the iPhone 8's A11 and the iPhone 7's older A10 chip. This is my own personal experience as someone who recently upgraded their iPhone 7 to an iPhone with the newer A11 chip (iPhone X). In my opinion, performance was nearly identical while using social media and other apps on the device. This alleged increase in speed (if any) wasn't much to write home about and most casual users likely won't notice any notable differences.
Storage
Back in 2018, both the iPhone 8 and iPhone 7 were being sold from Apple. In order to help differentiate the two, they tried to make it easier on consumers by equipping them with different storage capacities. The iPhone 7 came in 32GB and 128GB storage configurations, while the iPhone 8 filled in the gaps by offering higher capacity 64GB and 256GB models.
While the iPhone 7 originally offered a 256GB model, Apple discontinued that model with the release of the iPhone 8. Today, anyone looking for this specific model will have to search for used or refurbished models. Don't worry, the current price for an unlocked iPhone 7 256GB is $149+ on Swappa. That's quite a value.
iPhone 7 vs iPhone 8 specs
| | iPhone 7 | iPhone 8 |
| --- | --- | --- |
| Display | 4.7-inch LCD (1334×750) | 4.7-inch LCD (1334×750) |
| Rear camera | 12MP, f/1.8, OIS | 12MP, f/1.8, OIS (Slow Sync) |
| Processor | A10 | A11 |
| RAM | 2GB | 2GB |
| Storage | 32/128/256GB (discontinued) | 64/256GB |
| Battery | 1,960mAh | 1,821mAh w/ fast charge |
| Security | Touch ID fingerprint sensor | Touch ID fingerprint sensor |
| Water resistance | IP67 | IP67 |
| Size (dimensions) | 138.3×67.1×7.1mm | 138.4×67.3×7.3mm |
| Weight | 138g | 148g |
All in all, the iPhone 7 and iPhone 8 have much more in common than they do any tangible differences, making the 8 feel more like an iPhone 7S than a true bonafide sequel. As for water resistance, each device sports an IP67 rating, which makes the iPhone 7 a more affordable option for snapping pics poolside.
You'll also find both handsets are equipped with the same display resolution, size, and technology. The one benefit the iPhone 8 display has over the iPhone is the addition of Apple's True Tone technology that filters out blue light and makes it easier on the eyes when viewing your phone during bedtime with warm lighting.
Camera comparison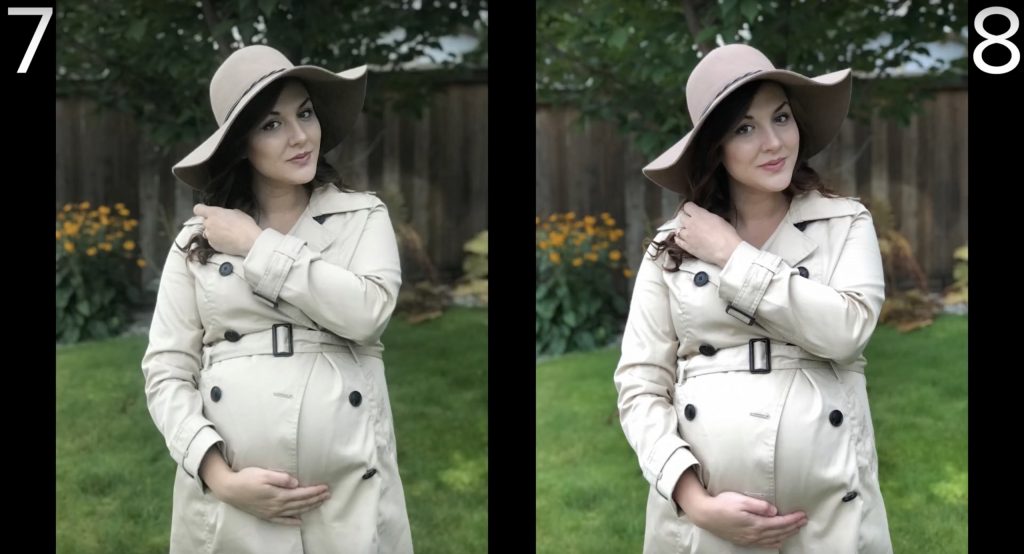 Despite specs showing the same 12MP rear, and 7MP front-facing cameras on both devices, Apple claims the iPhone 8 uses an improved image sensor over the iPhone 7. From what we've seen, side-by-side photo comparisons yield similar results in image quality with only minor differences.
The iPhone 8 still has the advantage over the iPhone 7, doing a slightly better job at handling lower lighting conditions thanks to improved autofocus and dynamic range. For low light situations that require it, the quad-LED True Tone Flash with Slow Sync results in more natural-looking photos when using flash.
iPhone 8 photos also carry a warmer hue to them and more vibrant colors, something that has become an iPhone staple. Sharpness in full-on daylight photos was close, but the iPhone 8 had a slight edge. Video quality is also improved on the iPhone 8, where find better video stabilization, 4K video up to 60fps, and 1080p full HD slo-mo up to 240fps.
Still, if you don't find yourself snapping photos or shooting videos often, it's possible the iPhone 7 may suffice. But for camera enthusiasts and social media junkies, you'll definitely want to go with the iPhone 8's improved sensor and image quality.
It's also worth noting that the iPhone 7 and 8 both have access to AR Kit (augmented reality) that arrived in the iOS 12 software update.
Battery life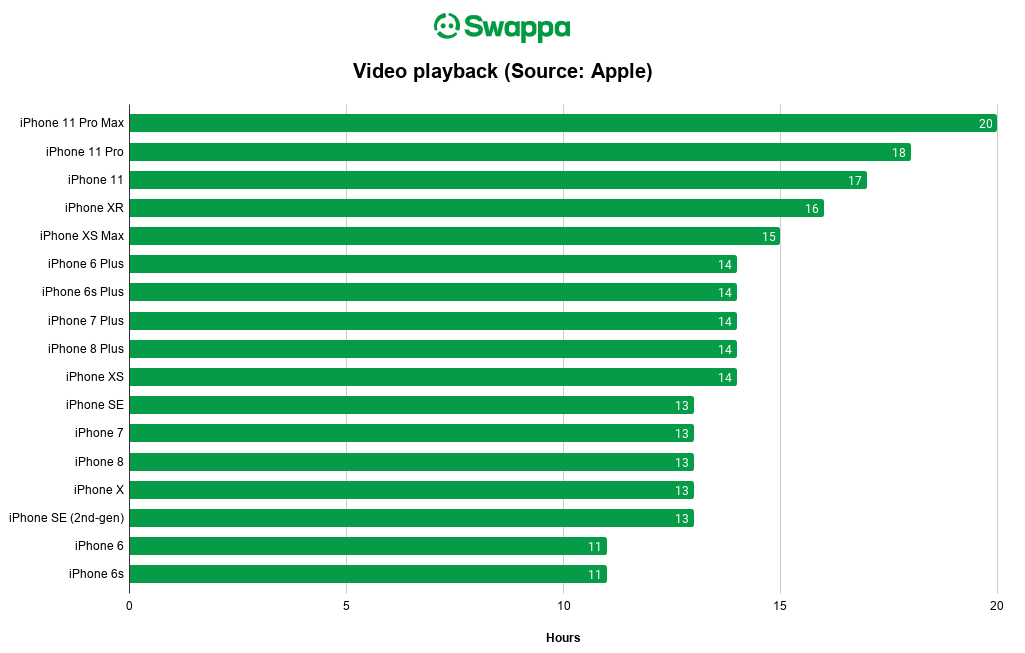 Oddly enough, the iPhone 8 features a slightly smaller battery than the iPhone 7. This likely had to do with Apple wanting to keep the same overall size while compensating for the iPhone 8's thicker back glass. However, don't expect the slightly smaller iPhone 8 battery to have a negative impact on battery life. Apple claims the iPhone 8's more power-efficient A11 will help deliver similar battery life to the iPhone 7.
So while battery life is mostly the same, the iPhone 8 does take advantage of Apple's new fast charging feature, allowing the phone to reach 50% battery in 30 minutes when plugged in. This will you to charge the iPhone 8 much faster than the iPhone 7, which in theory could allow you to top-off faster when you're in a hurry, delivering more battery life in a shorter amount of time. In this sort of roundabout way, the iPhone 8 gets the win here.
iPhone 7 vs 8 Price in 2022
The biggest difference between the iPhone 7 and iPhone 8 is the price. Now that you have a better idea of how each device compares to one another, you're in a much better position to decide whether those "upgrades" are worth the hit to your wallet.
Looking over the current iPhone 7 vs iPhone 8 prices on Swappa, we're able to see the current going rate for each model and compare them against each other. On average, you can get a higher capacity iPhone 7 (128GB) for around the same price as the cheapest iPhone 8 (64GB). This can be really helpful for those who need more storage space for games, photos, and 4K videos.
And when comparing the largest storage config (256GB), you can get an iPhone 7 (256GB) for around $40-$50 less than the iPhone 8 (256GB). Not a bad deal, especially when you consider how similar the two models are. The only question is how much do those savings matter to you?
iPhone 7 or iPhone 8: Which is a better value?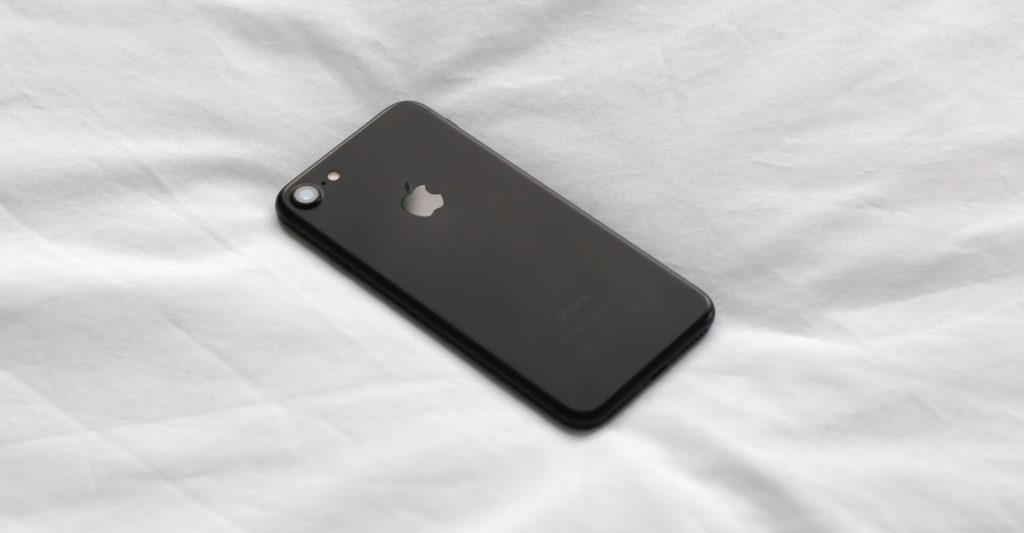 There's no question the iPhone 8 is better than the iPhone 7, but with such similar hardware across the two phones, it's probably not worth upgrading to the iPhone 8 if you already have the 7. (Our advice would be to look at a cheap iPhone SE 2020 or a used iPhone 11 instead). So, is the iPhone 7 better than 8? The simple answer is no, but the price sure is…
Read More: iPhone 7 vs iPhone 8 Comparison
Why you should get the iPhone 7
If you're shopping for your kids, or a first-time smartphone user looking to tap into Apple's device ecosystem (iMessage, FaceTime, etc.), the iPhone 7 is a great budget option at under $100. It's the oldest iPhone we'd recommend, simply because the phone still performs great and is supported with Apple's latest software updates.
Read More: iPhone 7 Buyer's Guide
Why you should get the iPhone 8
Now, if you're upgrading from something a bit older — like an iPhone 6S — then you'll definitely want to skip the 7 and jump directly to the iPhone 8, which represents a much larger leap in technology. At around $130-160, the iPhone 8 gives you a better camera, battery life, fast charging, wireless charging, and more.
Read More: iPhone 8 Buyer's Guide
A better iPhone 8 alternative
If you're looking for something similar to the above iPhones but a bit more future-proof, the iPhone SE 2nd Gen is essentially a supercharged version of the iPhone 8. The iPhone SE 2nd Gen gives you a lot for little, with blazing fast A13 Bionic chip, significantly better photo and video quality, Portrait mode, a 256GB storage option — all starting for just around $200 in 2022. It's easily one of the best iPhone experiences you can get for the money.
Read More: iPhone 8 vs iPhone SE 2020 Comparison
Shop safer and smarter with Swappa ♻️
Whichever iPhone you finally decide to pick up, Swappa is the perfect place to find a cheap iPhone. With a huge selection of gently used iPhones, accessories, and our Used Phone Protection Plan, Swappa can ease both your mind (and your wallet) whenever it comes time to upgrade your old phone. You can browse pricing and shop our entire selection of cheap iPhones using the button below.
Swappa makes buying even easier with Buy Now, Pay Later. Get the tech you want today, and pay for it in 4 easy installments spread over time.
---
Snag the best deals on used iPhones wherever you go. Download the Swappa App today!

---