---
As an iPhone owner, there are few things more painful than watching your shiny, new device fall onto the cold, hard pavement below. Glass and metal scraping across concrete, the sound alone is enough to send shivers up your spine.
No matter how careful you are with your iPhone — accidents happen. Whether you've experienced this firsthand or witnessed someone else dropping their phone, you've likely considered the idea that this could one day happen to you.
According to a recent survey, 34% of smartphone users in the US have experienced a cracked display. So what can you do to keep your iPhone looking — and more importantly working — like the day you bought it?
We've put together a helpful list of tips to show exactly what you should do before (and after) you drop your iPhone.
Protect your iPhone from accidents
AppleCare+ ($129-$199)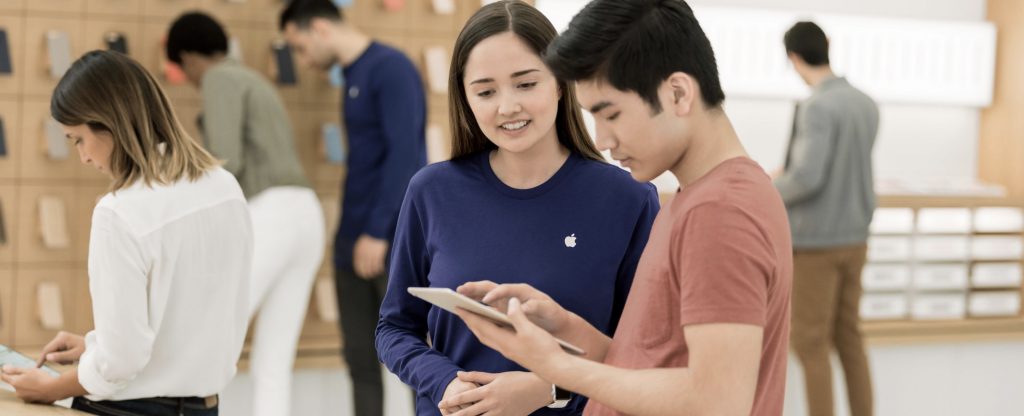 When shopping for a new iPhone, one of the most important "add-ons" you can buy is a protection plan. When purchasing it directly from Apple, AppleCare+ is always a great option. It extends the normal coverage of a brand new iPhone to an additional 2 years from the date of purchase.
The plan covers accidental damage (but only two incidents), each subject to a "service fee" of $29 for a broken display, or $99 to get the entire phone replaced. Keep in mind that you can only add AppleCare+ to a new iPhone. So what if you want to save money by buying a used iPhone?
Swappa Used Phone Protection Plan ($50-$70)
If you're looking to buy a gently used iPhone, Swappa is one of the only marketplaces online that offers a Used Phone Protection Plan, courtesy of WarrantyLife. Because of our policy prohibiting the sale of "junk" devices and strict approval process, it puts Swappa in the unique position to offer this perk to buyers.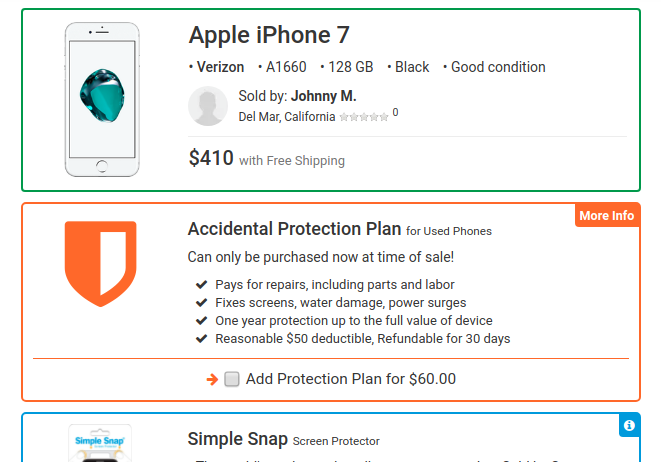 Similar to AppleCare+, the plans cover accidental damage and should you drop, dunk, or crack your phone, you'll only have to pay a small $50 deductible for repairs. It's a great value considering the typical costs associated with smartphone repairs and provides you with a little extra peace of mind when shopping for a used iPhone.
Protection plans are a great way to make sure your investment is covered in the event of catastrophe. Our advice is to plan ahead and maybe set a little money aside for a protection plan the next time you shop around for a new smartphone.
Find a great iPhone case
Phone cases are your primary line of defense when it comes to keeping your iPhone safe from its biggest threat (you know, the ground). Besides protecting your phone from catastrophic damage, they also help prevent all the little bumps, scrapes, and bruises that come from daily life. This will help keep the resale value of your iPhone high should you ever decide to sell it in the future. (And when does comes to time to sell your old iPhone, don't forget that Swappa has no seller fees vs the other guys.)
Rather than waste your time searching the net for a decent iPhone case, we've done the hard work for you. In the Swappa Store, you'll find a few of our favorite iPhone cases hand-picked by us. These cases offer the best in style and protection, without providing too much bulk. Let's take a look.
Gear4 Piccadilly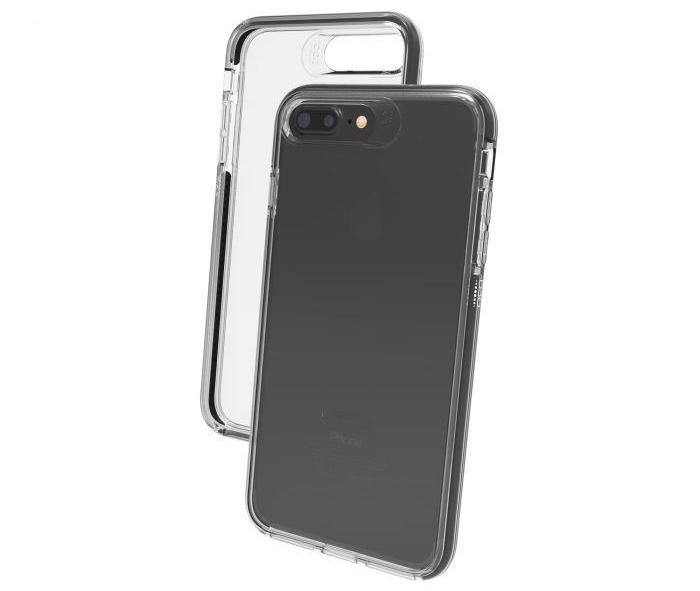 The Gear4 Piccadilly iPhone case has a strange name, but the technology behind it is sound. Around the entire rim of the case is coated in a material called "D3O." It's a shock absorbing, impact resisting polymer found in a variety of applications, including football and motorcycle helmets. If you can trust D3O to protect your vital organs — why not your phone?
The Gear4 Piccadilly comes in a black, silver and gold to match your iPhone. With clear plastic on the back, it provides adequate protection while still allowing the original beauty of the iPhone to shine through. The Gear4 Piccadilly gets big thumbs up from us at Swappa and comes highly recommended.
Mahngo Skin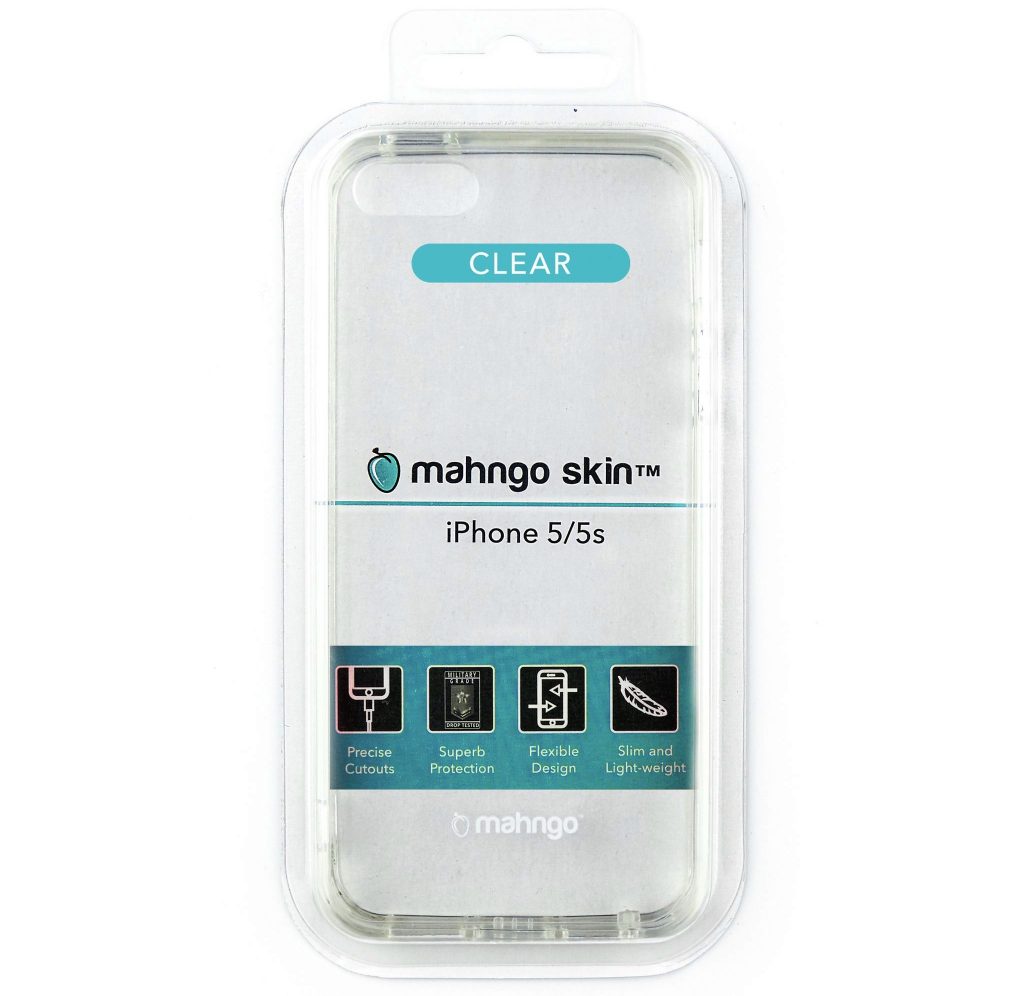 The Mahngo Skin is another case with an interesting name, but it's very serious when it comes to protecting your iPhone. It's a more affordable option to the Piccadilly, with the Mahngo Skin still providing good, all-around protection from small drops, dents, and scratches.
The case itself is a flexible TPU material that covers the sides of your phone, while the 3H clear acrylic backing not only protects your phone from scratches, but is oil resistant to help prevent fingerprints. It's both slim, durable and will keep your iPhone looking like the day you bought it.
Protect your screen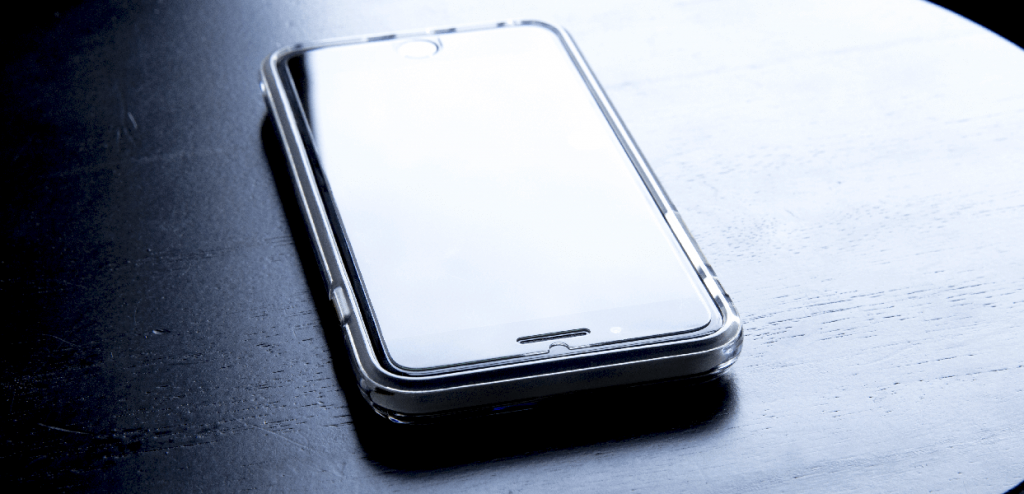 When it comes to iPhone protection, another important part of the protection equation is a screen protector. This really can't be overstated as the glass display is by far the most fragile part of your iPhone and just so happens to be your primary way of interacting with the device.
That's where screen protectors play a huge role in protection. They don't just shield your display from unsightly scratches but impact as well, preventing shattering, or imperfections that compromise the surface of the glass and make it more prone to cracking.
You can find screen protectors for your iPhone just about anywhere and they usually come in 2 different varieties: plastic and glass. Plastic film protectors are generally less expensive but we tend to avoid them as they scratch easily and are extremely difficult to apply without unsightly bubbles popping up.
Glass screen protectors are the best form of protection. Not only do they feel better under your finger, but they don't scratch as easily and are less prone to catching bubbles when applying. That doesn't mean application is easy. Typically, glass screen protectors have to be lined up perfectly, or you run the risk of having to reapply and dust gathering underneath.
Thankfully we've found the easiest, most stress-free solution.
Simple Snap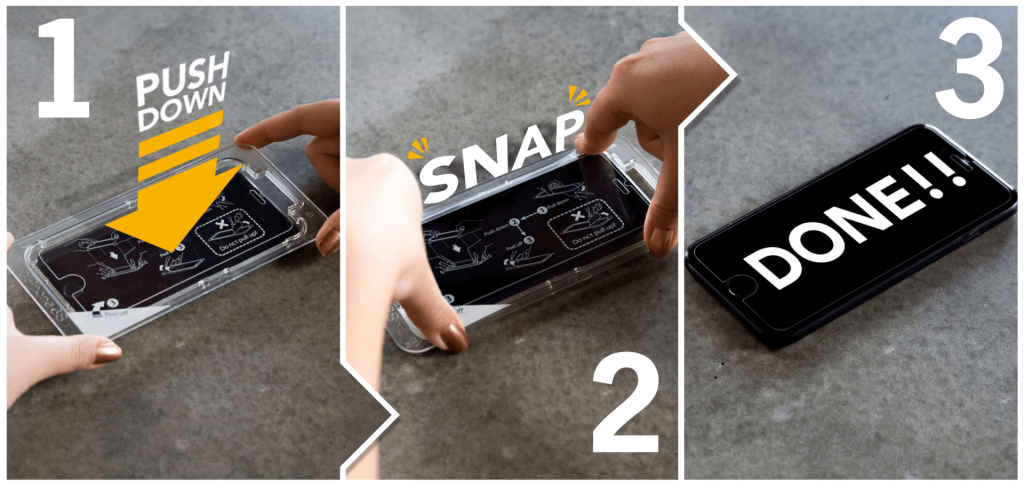 The Simple Snap is a glass screen protector that comes with a handy applicator built specifically to the dimensions of your iPhone. Simply place the applicator screen protector over your iPhone, snap it into place and when you're done, you'll have a perfectly applied screen protector without any fuss. It's a small investment to help avoid what could be a costly screen repair down the road. It quite literally doesn't get any easier than this, folks.
The Swappa Repair Network
Now that you're equipped to prevent most damage to your iPhone, it's time to explore what to do after disaster strikes.
Accidents happen to the best of us and in the event that your phone is broken — either the display or some other mechanical failure — you're going to need to get it fixed and fast.
For those of you that don't have AppleCare or accidental damage protection, where can you go to get back on your feet again? Introducing the Swappa Repair Network.
The Swappa Repair Network is exactly what it sounds like: a network of local repair shops we've partnered with to provide you — the Swappa community — with quick, reliable repair services from local shops in your area.
Whether you shattered your iPhone display, it's stopped charging, or you're experiencing any other hardware issue in need of repair, these are the guys that will get you back on your feet again. Repairs are guaranteed and come with a minimum 30-day warranty, so you don't have to worry about any issues popping up after the fact.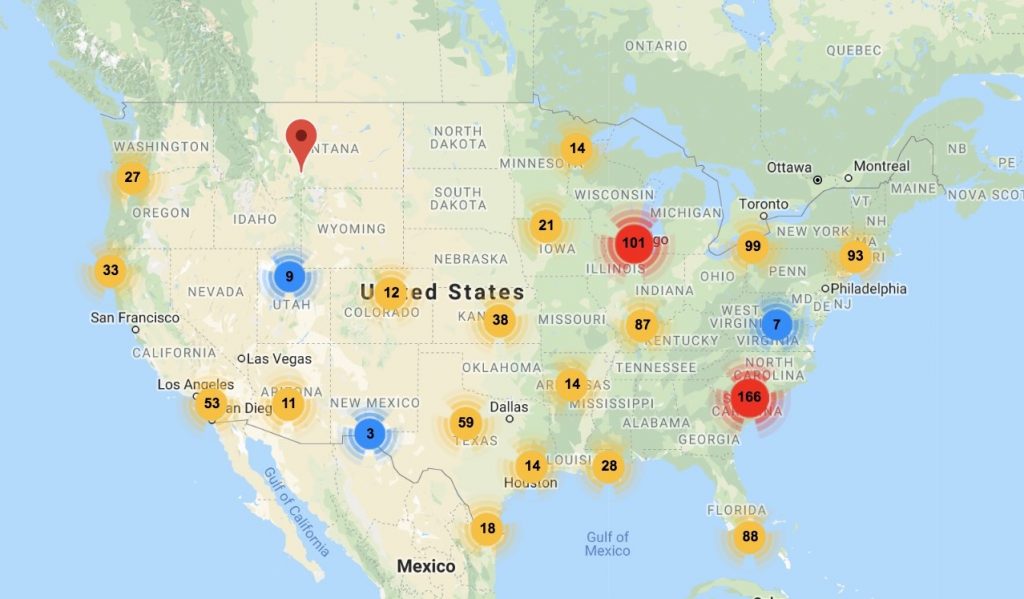 Why waste your time scheduling an Genius Bar appointment or waiting hours in line at the Apple Store? With locations all around the US, chances are there's already Swappa Repair Network shop in your city.
You can check for yourself by visiting our Store Locator page linked below. Just type in your city or address and you'll be on your way to a fully functional iPhone in no time.
Buy a gently used replacement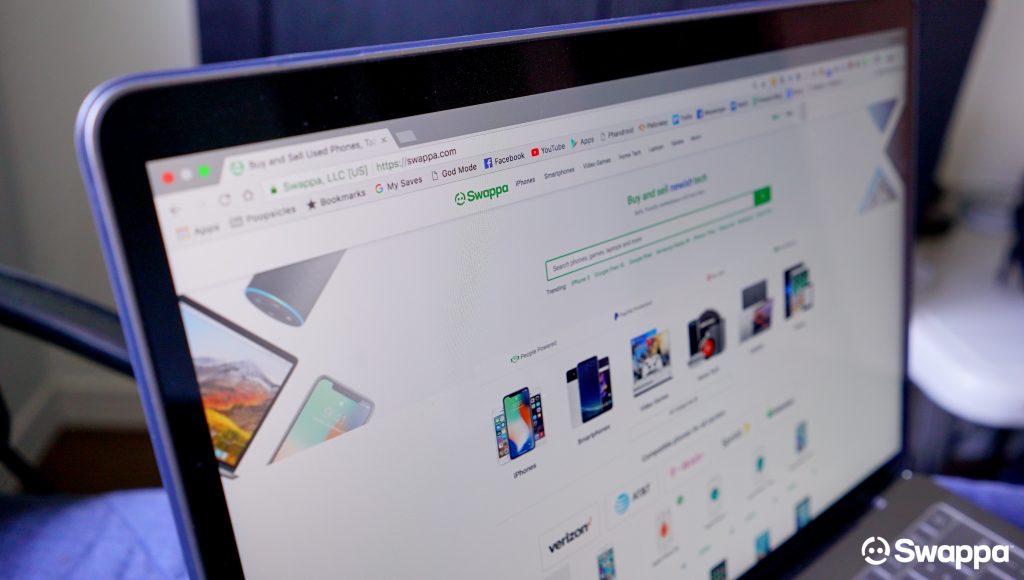 Depending on how old your iPhone is, you may decide to forgo repairs altogether. For some folks, the cost of repairs may exceed the actual value of their iPhone. Whether your iPhone is completely smashed beyond repair, sank to the bottom of the ocean, or your dog ate it — it may come time to fork out money for a replacement or upgrade.
While buying brand new is always an option (just a more expensive one), you can save yourself a ton of money by picking up a gently used iPhone right here on Swappa. With our huge community of buyers and sellers, the Swappa marketplace is the best place to find the right iPhone for your budget. Here's why…
People powered
The Swappa community is home to a vast community of tech enthusiasts buying and selling their used tech online. Because you buy or sell directly with other users, there's no middle-man. That means you get the best possible deal on a used iPhone and with shipping already included in the price, there are no hidden fees you have to worry about.
No junk
The Swappa marketplace is one of the safest places to buy used goods online. Our strict "no junk" policy prohibits the sale of broken devices. This includes carrier blocklisted devices with every listing requiring a manual approval process — including an IMEI check — before it can go live in our marketplace. That means every used iPhone you buy from us is clear for activation and ready for your SIM.
PayPal protections
With PayPal's extensive protections for both buyers and sellers, the choice to make them the sole payment provider for transactions was an easy one. To put it plainly, you get exactly what was advertised or your money back — end of story. Doesn't get much better than that.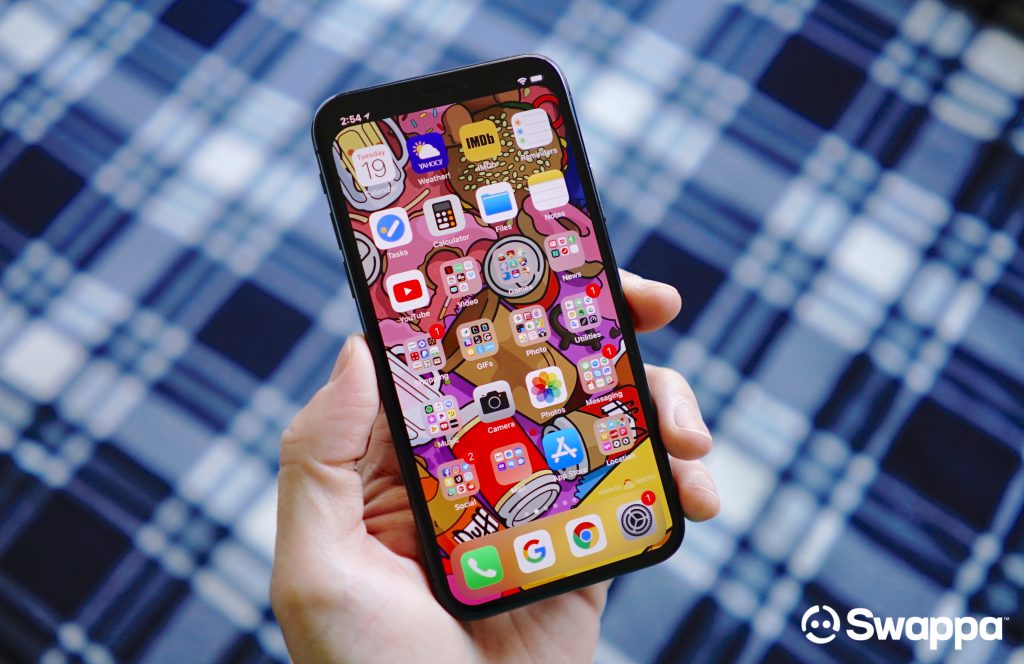 With services like used device protection, hand-picked accessories from our online store and more, Swappa is your one-stop-place-to-shop for gently used tech. But don't just take it from us, listen to the thousands of 5-star reviews we've received from our very own community and see for yourself why Swappa is your #1 choice for buying (and selling) online.
For a look at all of our iPhone offerings, hit up the link below to find a great deal on just about every generation iPhone out there. Happy shopping.
---
---
Snag the best deals on used iPhones wherever you go. Download the Swappa App today!

---