---
Nobody wants to be on the receiving end of a good deal gone bad. That's why, for over 10 years, Swappa has been the safest marketplace for people to buy and sell used tech online. Whether it's our strict "no junk, no jerks" policy, or the fact that our very own staff verifies listings, Swappa's goal remains the same: stop scammers by preventing fraud before it happens.
Unfortunately, scammers have moved onto other (less safe) services, targeting sites like Craigslist, eBay, Facebook Marketplace, OfferUp, and yard sale apps. In fact, we've seen instances of scammers doing everything from impersonating Swappa staff on other services, to creating entire websites aimed at stealing Swappa's reputation for safety to lure in unsuspecting buyers.
Because your friends at Swappa are all about safety, we want to help you identify many of the scams you'll come across when using other online services. We'll even show you how Swappa's anti-fraud measures prevent many of these scams from ever showing up in our own marketplace. Let's dive right in.
Top ways scammers try to steal your money on Craigslist, eBay, or yard sale apps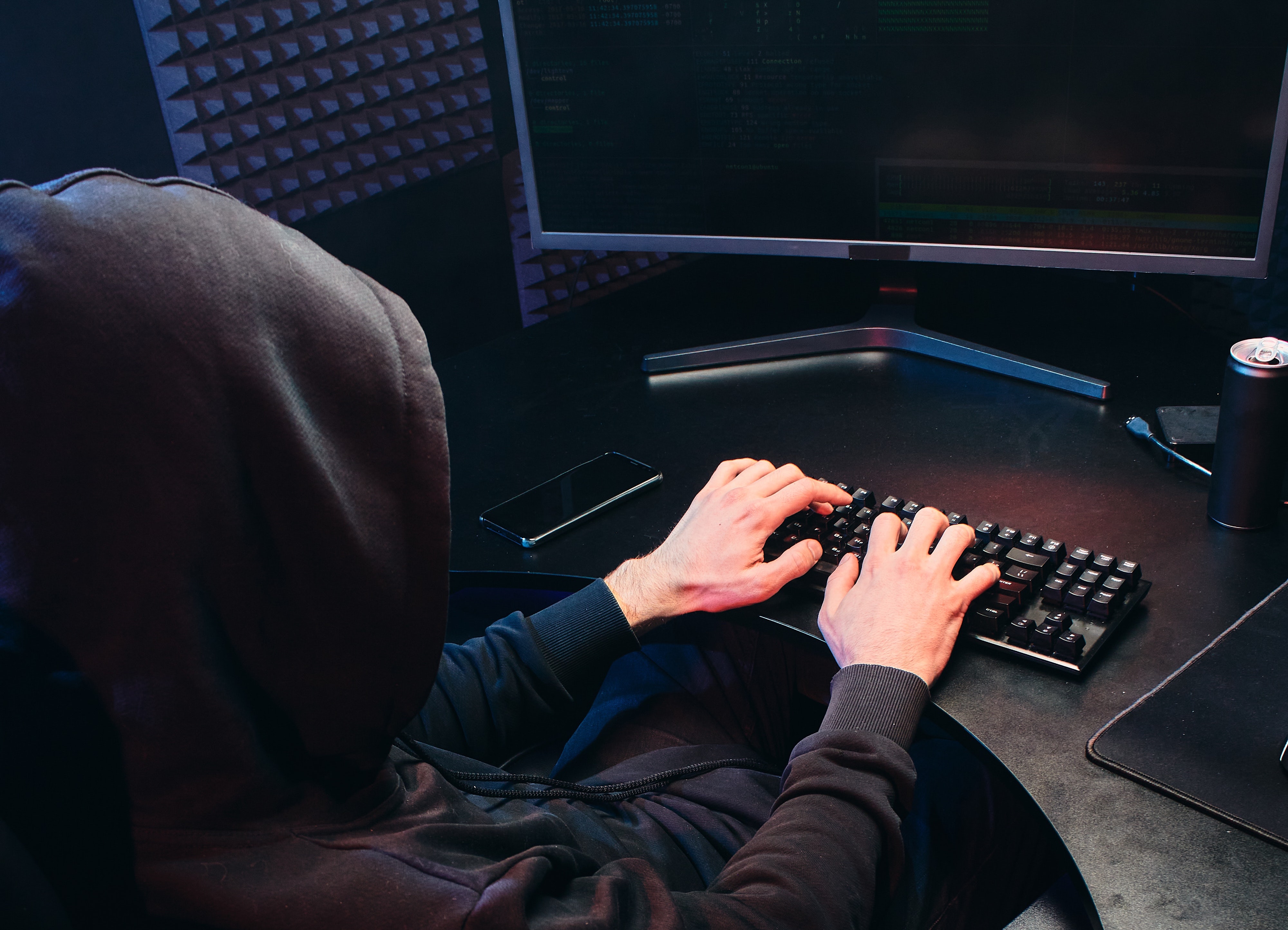 1. Deal that's too good to be true
This one is a little tough to identify, because who doesn't love finding crazy good deals? First, you'll need to know the market value for the device you're shopping for before you can identify if it's a "too good to be true" kind of deal. Now, you could manually check the current MSRP of the device, then figure out how similar used models are priced, then do a little math, but that's a lot of leg work.
Swappa provides you with all the data you need to identify a great deal, whether you choose to shop with us or not. That's why you'll find 6-month pricing data for almost every device in our marketplace. This one-of-a-kind feature not only helps ensure you're finding a great deal, but also keeps overly optimistic sellers from overpricing their items. To give you a great example of this, check out the 6-month pricing data for the iPhone 8.
Sure, it's possible to find a crazy good deal, but these things are not common. Too good to be true deals are meant to give you a sense of urgency, but don't let your search for an incredible bargain cloud your judgement. Should you come across something suspect, at the very least you should communicate with the seller and proceed with caution. Keep reading to find out more ways scammers will suck you in.
2. Fake listings using stolen photos
Don't be fooled by a listing that has a few photos of a phone — a simple Google Image search will provide someone with all the photos they need to create a fake listing. Often times there will only be one or 2 pixelated images of a device, which should be your first sign that something's awry.
On Swappa, we require verification photos of each device during the listing creation process. Using a code unique to each listing, we're able to ensure the device is actually in their possession and the photos haven't been stolen from somewhere else online. We also require photos to be well lit, show the device powered on, and show the device from every angle for some device condition options. You can read more about how Swappa's verification photos work in our separate blog post.
Once a listing has been verified by one of our staff, only then will it be live in our marketplace. This is in stark contrast to any other services or yard sale apps, which allow anyone to create a listing with virtually no verification process whatsoever.
3. Shipping after receiving partial payment
Whether you're using a yard sale app that facilitates face-to-face meetups, or another marketplace that allows for the shipping of devices, scammers are out in droves.
Another way scammers will con you out of your money is by requesting partial payment upfront. Whether this is a large down payment to secure the device, a big chunk of change to help cover shipping costs, or any other excuse they can come up with, it always results in them making out like a bandit with your money.
Oftentimes, the scammer will ask that you send the money using Zelle, or PayPal's "Friends and family" feature which eliminates seller fees on their end, and leaves you high and dry should you need to file a claim through PayPal's protections.
This is a type of scam we've seen in the past, with scammers impersonating Swappa staff on services like Letgo (which was acquired by OfferUp), luring people in with phone deals priced significantly lower than the true market value. Since they aren't able to create scams on Swappa, they find less secure marketplaces, where you'll still find them thriving today.
Sadly, there's little we can do to stop fraud on other services, which is why we work so hard at keeping our marketplace safe for our own users. You can read more about Swappa's supported payment methods on our FAQ page.
4. Fake protections and empty guarantees
It's no secret that many of these online marketplaces are filled to the brim with counterfeit, blocklisted, or non-functional devices. This is why scammers will do anything they can to gain your trust and close the sale.
Using a combination of the methods above, many times you'll find scammers including some form of fake protections in a listing's description. Whether it's from sites that don't offer any protections like Craigslist, or promises of a 100% money-back guarantee, this is usually the final component in their plan to let your guard down, then scam you out of your hard-earned money.
Swappa is different. Whether it's preventing fraud before it happens, PayPal protections to keep your money safe, or protection plans that ensure your phone is safe from life's mishaps — Swappa's got you covered.
Why Swappa is the safest marketplace for used tech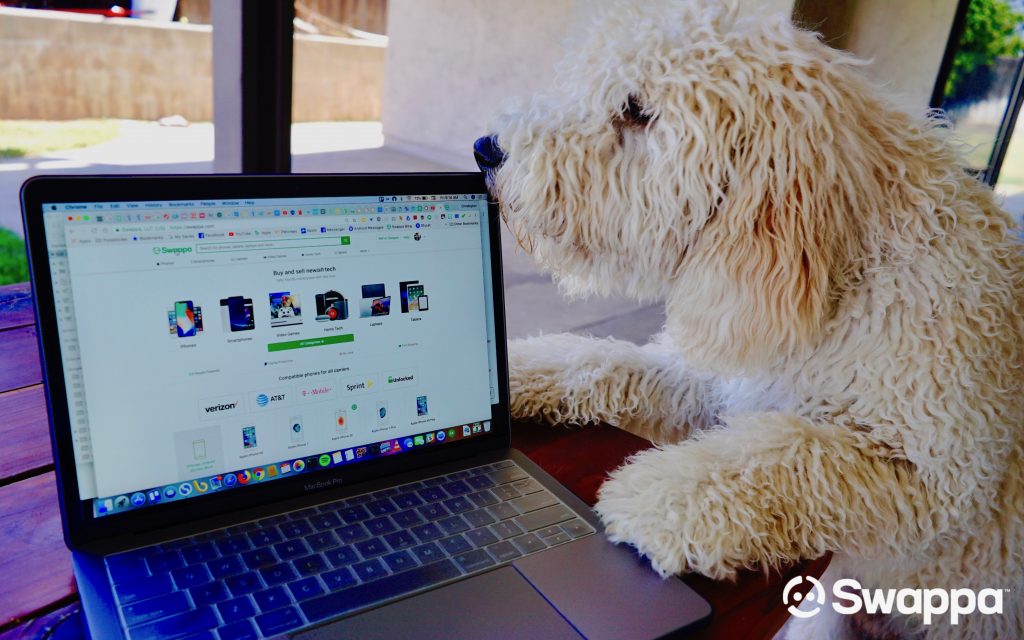 Swappa strongly believes it's better to prevent issues than try and correct them later. This is why we take more than just a hard stance against fraud in our marketplace — we stop it from occurring in the first place. Here are just a few ways Swappa keeps you (and your money) safe from online scams:
No junk, no jerks – Swappa requires all devices to be fully functioning. And to promote a friendly, respectful community of buyers and sellers, jerks are never tolerated in our marketplace. Period.
Pricing data – By showing you the current market value for your device, Swappa makes it easy to see if you're getting a fair deal.
Manual verification – Our dedicated support team manually approves listings before they go live in our marketplace, using a combination of verification photos, and IMEI checks to ensure phones aren't stolen, blocklisted, or still on payments. This is a huge issue when using other marketplaces to buy used phones.
Open buyer/seller communications – Listings have a public comment system where buyers can ask questions or negotiate before purchasing.
PayPal for payments – We choose PayPal as our payment provider because of their extensive buyer and seller protections.
24/7 support from Swappa staff – Swappa's support team is based right here in the US and available 24/7, 365 days a year to answer any questions or lend a helping hand. Response time is measured in minutes — not days like other services.
Simply put, you won't find a safer marketplace when shopping for gently used tech. So why use other services that feel more like navigating a minefield, rather than providing you with a worry-free shopping experience? Rather than roll the dice on other services, start shopping smarter and safer on Swappa today.