---
Swappa's marketplace is safe, secure, and easy to use. We are a remote team spread around the world, but we all share a love for our customers…and for our tech. We are now well into the 2021 holiday shopping season, and like lots of people are doing this time of year — we've been working to finish our shopping without going broke.
Swappa Staff Holiday Gift Picks
Because Swappa is a remote team, we all put quite a bit of thought into which tech works best. Naturally, we all need a good computer, which for many of us — means an Apple MacBook. We also look towards our smartphones and tablets to stay connected with each other, as well as to provide us with some entertainment when we're not working. Whether you're just curious about the tech we like, or you're looking for inspiration — here are our top picks to help spread cheer.
M1 MacBook
Up first is a MacBook, or more specifically, an M1-powered MacBook, which includes the 2020 MacBook Air (13"), 2020 MacBook Pro (13"), and the 2021 MacBook Pro (14" and 16"). Will, from our Marketing Team, referred to this pick as the elephant in the room, saying that he thinks "any M1 MacBook is a great big-ticket gift item for high school and college-age students.
Of course, elephant in the room is a gentler way of saying this isn't a cheap pick. But the good news is that you'll always save money if you buy a gently used M1 MacBook from the Swappa marketplace instead of buying a brand-new M1 MacBook at regular retail prices.
Apple iPad and Samsung Tablets
More than a few of us at Swappa love tablets, and we each have our different reasons for choosing the model (iOS or Android) and the different reasons why we enjoy using a tablet.
Speaking personally, I am absolutely in love with my iPad Pro. I'll admit I was really tempted by the 2021 iPad Pro (11") with the M1 chip, but I opted to keep my current 2020 model because it is still going strong. My iPad gets used every single day for reading, watching videos, playing games, and more. And even better — because lots of iPad Pro users couldn't resist the temptation to upgrade to an M1-powered iPad Pro — you can now find some pretty sweet deals on the 2020 iPad Pro.
Flipping from a recommendation to a wish list item that Dustin, our Technical SEO Manager, has added to his holiday list. Dustin mentioned he "would love to receive" the Samsung Galaxy Tab S7 Plus. This particular Samsung tablet runs Android, which means he keeps the same software and operating systems he prefers, and the tablet would allow him to step away from the computer to continue reading long documents, which is "odd on a laptop."
Game consoles remain a top pick
The topic of gaming picked up considerably in 2020 and remained a hot topic throughout 2021. Of course, between the PlayStation 5, Xbox Series X, Xbox Series S, and the recently released Nintendo Switch OLED — it is easy to understand why so many people have a new game console on their holiday wish list.
Will mentioned that "you can't beat" a Nintendo Switch or Switch Lite if you are (or someone on your shopping list is) looking to unwind. I'm not necessarily looking to unwind, and I don't really consider myself a gamer — I'm more a fan of Nintendo, but I've owned, played, and thoroughly enjoyed every home Nintendo console over the years. Naturally, I couldn't resist picking up a Nintendo Switch OLED (but this time around the Switch is a gift for my daughter, so let's keep this between us for now — and yes, it is kind of killing me knowing it is sitting a few feet away, still in the box).
The Switch OLED is hard to find in retail stores right now, but you can find one on Swappa. Of course, there are also plenty of listings for the regular Nintendo Switch and Switch Lite, as well as the Sony PlayStation and Microsoft Xbox consoles.
Laptops are great, albeit expensive, and tablets and game systems also make great gifts. But it is hard to look away from phones and smartwatches, which often serve as key ways to keep in touch with friends and family (which is especially great around the holiday season).
The iPhone 11 also remains a top pick
The iPhone 11 was a top phone pick last year, and it remains so this year. One reason for the popularity of the iPhone 11 is the price — you can find great deals, which means being able to buy more gifts or being able to keep more of your money in your bank account.
Don't forget about smartwatches
While some people feel a smartwatch is simply a luxury item that isn't needed — the fact is — an Apple Watch works really well with the iPhone. An Apple Watch allows you to get (and triage) notifications on your wrist. Quite often this means you can keep your phone in your pocket, which means more time in the real world enjoying time with friends and family.
Dawn, our Director of Marketing, mentioned the Apple Watch Series 6 "is tops on her wish list and gift-giving list this year."
"My husband recently made the switch to an iPhone and hasn't ever had a smartwatch. We're giving his old Fitbit the boot for calling, health and fitness tracking, and other cool features like blood oxygen level. The 6 comes at a pretty nice gift-giving price so we're really excited to enjoy those savings rather than buying the latest and greatest in the 7."
We touched one Android tablet, so to round that out and not appear to favor Apple — our picks for an Android smartphone and Android smartwatch are as follows:
Holiday Picks from a new team member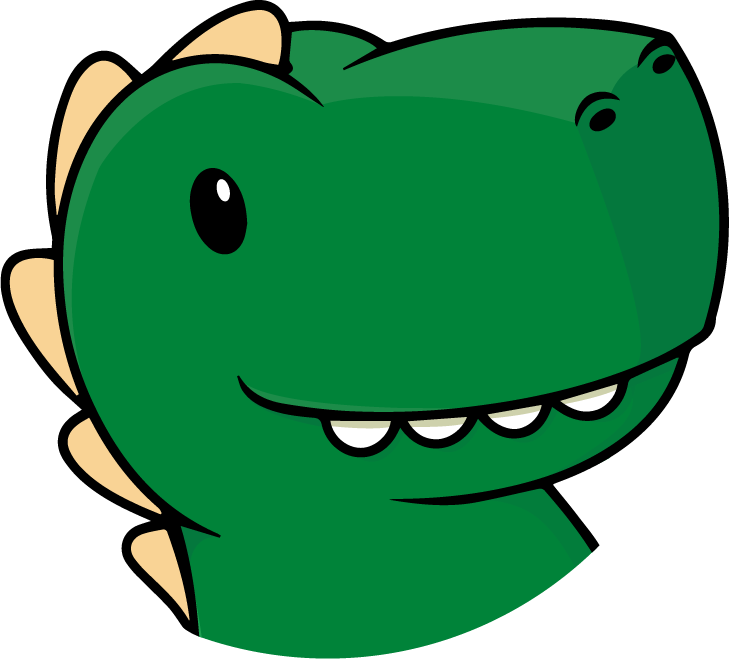 The majority of Team Swappa is listed here on the Swappa website, but there is one new team member that hasn't been added just yet. You'll find this team member in other places, notably on the Swappa Forums and FAQ pages: Swappasaurus.
You'll get a more detailed introduction to Swappasaurus in time. But for now, just know that Swappasaurus is here to help Swappa users. Swappasaurus also keeps an eye on the top-selling items on Swappa (so we're going to steal a few holiday picks from our newest team member).
Top Selling Phones in Late 2021
Top Selling Computers in Late 2021
Top Selling Gaming in Late 2021
---
Swappa is the safest marketplace for used tech. Part of the safety aspect is due to how we use PayPal for payments because of the extensive protections they offer for buyers and sellers. But the Swappa marketplace wouldn't be nearly as great if it weren't for the Support & Moderation team.
Our support and moderation team is available 24/7/365 if you have questions or need help
Our support and moderation team reviews listings before they go live
Our support and moderation also work to enforce our No Junk, No Jerks policy. This means the tech you buy from the Swappa marketplace will work, and that you won't have to deal with any jerks. And no matter what you pick, Swappa makes buying even easier with Buy Now, Pay Later. Get the tech you want today, and pay for it in 4 easy installments spread over time.
Of course, Swappa wouldn't be successful without everyone who uses the marketplace to buy and sell. Any marketplace can claim to have happy users — but we back that claim with our Trustpilot reviews, which we encourage you to check out.
---
Snag the best deals on gently used tech wherever you go. Download the Swappa App today!
---