---
Hello current and future Swappa Affiliates! We are excited to share the first edition of our monthly newsletter. The goal of this update is to share information and strategies to help you have success with our program.
.
Swappa was created to provide people with affordable, gently-used options for mobile phones, laptops, video games and other tech without having take the safety risk of meeting in person or getting scammed. We need your help to spread the word about Swappa, and that's why we launched the affiliate program; so you can help your network find great tech at better prices, while making money in the process.
Here are some important updates and strategies for you to use as a Swappa Affiliate: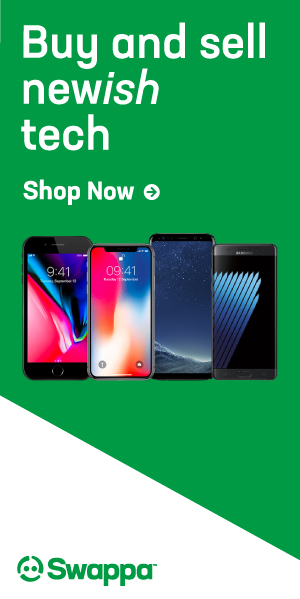 5. Premade social posts
To make things even easier, we'll start including some tweet templates in our monthly newsletter that you can use to post on Twitter, Facebook, Instagram or share directly with friends. Just add your affiliate code to the end of URL and you're good to go! Here's a couple to get started:
.
With the release of the Note 9 and the new iPhone, now is the best time to buy used phones. Find the best deals for cheap phones on @Swappa. https://swappa.com/?ref=your_affiliate_id
.
If you're looking to buy or sell a used phone, I highly recommend @Swappa. They have a great selection and it's much safer than going through Craigslist https://swappa.com/?ref=your_affiliate_id
.
Forget eBay and craigslist, @Swappa is the best online marketplace to buy or sell newish phones or laptops https://swappa.com/?ref=your_affiliate_id
.
Got Ideas?
If you have any ideas about how we can improve the Swappa Affiliate Program, please feel free to reach out at any time to [email protected]. We are more than happy to help!