---
It's no secret that cell phone prices have been on the rise for several generations. Each year, Samsung and Apple push the envelope to figure out just how much money they can squeeze from the pockets of their customers. Understandably, people are now holding on to their phones longer than ever in order to avoid having to shell out the cash for an updated model with only minor improvements. The only problem is that since our phones go nearly everywhere with us, they often end up on the receiving end of accidental damage. Join us as we take a closer look at Samsung phones, some common issues, and how much they cost to repair.
Table of Contents:
Types of Samsung Repair
The inner workings of today's cell phones are incredibly complicated. Inside these modern marvels of miniaturization, you'll find hundreds of tiny, surface-mount components such as capacitors, transistors, resistors, sensors, and various types of integrated circuits. As a result, there are quite a few things that can go wrong in your Samsung Galaxy phone. These range from normal wear-and-tear items such as worn-out power buttons and battery degradation over time, to accidental or incidental damage such as cracked screens, broken charging ports, water damage, and more. Click the button below to learn more about the six most common types of cell phone damage and repair.
Samsung Galaxy Screen Repair Costs
Cell phone repair costs vary depending on which phone you have and exactly what's wrong. Sometimes, phone repair costs are so high that it's actually cheaper to get a replacement phone instead. Samsung Galaxy phones are no exception. And with their cutting edge AMOLED screens and high-end specifications, certain types of repair can get extremely expensive.
So how much does it cost to repair a broken phone screen? Let's take a closer look at how much you can expect to pay for screen repair for some of the most popular Samsung models. And to make things interesting, let's see how that compares to picking up a cheap replacement phone on Swappa.
As you can see, screen repair can get quite expensive. Because of this, it doesn't always make sense to fix your broken Samsung Galaxy phone screen. In fact, it often costs more to fix your broken phone than to pick up a cheap replacement on Swappa.
And before you ask: No, toothpaste and Liquid Glass can't actually fix your cracked screen. Although screen protectors and surface coatings such as Liquid Glass may make your device more resistant to scratches and certain types of damage, they can't actually fix your device once it's broken. The same goes for toothpaste. Although toothpaste may be used as a polish to remove surface-level scratches in some situations, it can't actually fix a cracked screen.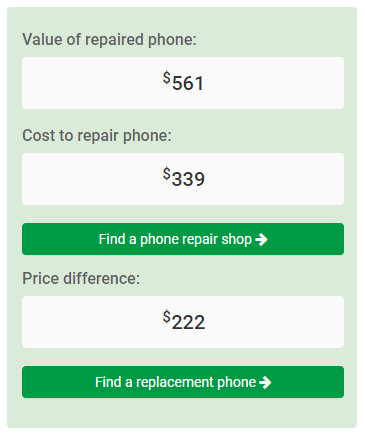 But what if you need other types of repair such as battery replacement, camera repair, speaker replacement, charging port repair, back glass replacement, power button repair, or headphone jack repair? How do you fix a Samsung that won't turn on? Or what if your device suffered from a bit of water damage after an unplanned visit to the bottom of your pool? This is where the Swappa Phone Repair Calculator comes in.
The Swappa Phone Repair Calculator does all the hard work for you. Our repair estimator tool factors in the price of repairs as well as your phone's current market value, so you can quickly figure out whether cell phone repair is right for you. Learn more by visiting our Swappa Repair Calculator guide, and then click the button below to give it a shot yourself!
Samsung Galaxy S Repair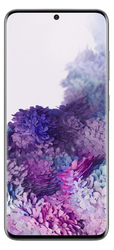 If you have a broken Galaxy S in need of Samsung cell phone repair, you have a few different options. Just keep in mind that it doesn't always make sense to repair every single broken device. This is because Samsung repairs are often extremely costly, so they only make sense when they're cheaper than getting a replacement phone on Swappa. It's time for a few examples.
Let's start with a modern flagship phone such as the Galaxy S20, Galaxy S20 Plus, or Galaxy S20 Ultra. For these devices, cell phone repair is almost always a good idea. This is because they command a high value on the secondhand market, so replacing them won't come cheap. So even though fixing a cracked screen costs between $200-279, that pales in comparison to the $590+ that you'd pay for a replacement Galaxy S20.
What if you have a slightly older device, such as a Galaxy S9 or Galaxy S10? Due to their rapid depreciation, these phones don't really make as much sense to repair. In the case of the Galaxy S10, fixing a cracked screen will run you around $250, which is about the same as you'd pay to get a replacement. And if your phone is a generation older, such as the Galaxy S9, it is actually cheaper to just get a replacement S9 on Swappa instead!
Regardless of which phone you have, the Swappa Repair Calculator helps you figure out the best course of action for your specific phone. Click the button below to find out whether it makes more sense to repair or replace your broken Samsung Galaxy S.
Samsung Galaxy Note Repair
Next up, we have Samsung's ever-popular Galaxy Note line. As always, fixing a broken Galaxy Note only makes sense if it's cheaper than getting a replacement. In other words, Galaxy Note repair is a good idea some of the time, but certainly not all the time. It's time for some more examples.
Let's begin with the very latest flagships in the Galaxy Note line: the Galaxy Note 20 Ultra 5G and the Galaxy Note 20 5G. If you have one of these beastly powerhouses, it is almost always cheaper to get them fixed than it would be to replace them. This is because screen replacement ranges from $219-269, whereas getting a replacement Galaxy Note 20 will set you back at least $800. This even holds true for the previous generation, with devices such as the Note 10 and Note 10 Plus. Repairs range from $239-279, whereas replacements start at $494.
What if you have an older phablet such as the Note 8 or Note 9? At this point, repair no longer makes sense. This is because you can often get a cheap replacement Samsung Galaxy Note for the same price or less than it would cost to repair your existing phone.
Click the button below to find out how much your phone is worth, and whether it makes sense to fix your broken Galaxy Note.
Samsung Galaxy A Repair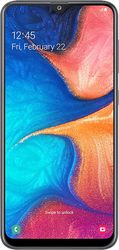 Finally, we arrive at Samsung's budget-friendly Galaxy A lineup. Unlike the Galaxy S and Galaxy Note phones we covered earlier, your choice here is pretty clear cut. Regardless of which Samsung Galaxy A phone you have, it is almost always cheaper to get a replacement than it would be to fix your broken phone.
For example, the popular Galaxy A10e can be repaired for $79. That sounds great until you realize that you can pick up a replacement Galaxy A10e on Swappa for as little as $50. The same story holds true for the Galaxy A20, which can be fixed for $89 and replaced for about the same price.
If you have a broken Galaxy A, your best bet is to either replace your broken phone or use this as an opportunity to upgrade to the next model up. Click the button below to get the best deal on a newish Samsung Galaxy phone. And don't forget to check out our Samsung Galaxy S Buyer's Guide while you're at it!
---
A broken phone is never fun, but Swappa is here to help. Whether you have a cracked screen, a broken charge port, a black screen, water damage, or your phone just won't turn on; it is almost always possible to fix a broken cell phone. However, cell phone repair isn't always your best option. Visit the Swappa Phone Repair Calculator to find out if repair makes sense for your broken cell phone.
If repair is right for you, the best way to find a qualified repair shop is the Swappa Repair Network. Our directory is filled with over 2400 repair shops spread all across the country, so you are never far away from qualified technicians capable of fixing your device. Click the button below to get started!