Samsung Repair
Fix your broken Samsung with local repair.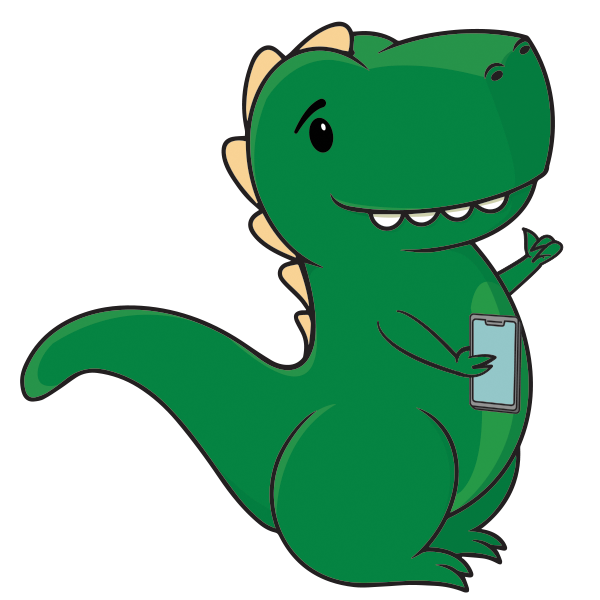 Common Samsung Repairs
Diagnostic Service
$18 avg
A professional technician performing a diagnostic test can best determine which repair services your phone may need. Diagnostic services are often free.
Screen Replacement
$60-900
Broken glass and other screen problems make your phone difficult to use. Cracked glass can even be dangerous. Screen repair or replacement is a high priority fix.
Battery Replacement
$76 avg
Short battery life? Cell phone batteries will degrade over time and result in less battery life. Replacing your phone's battery can make it last longer and give it more longevity.
Camera Repair
$95 avg
Cracked camera lens? A broken camera can seriously reduce the functionality of your mobile device, ruining your photos and selfies. Repair costs for front and back cameras can vary.
Speaker Replacement
$80 avg
Phones have multiple speakers. The internal speaker is for calls and external speakers are for when your phone rings or listening to music. If you can't hear sound, it may be a hardware problem.
Charger Port Repair
$81 avg
Phone won't charge? Charging ports are easy to damage with constant connecting and disconnecting of a power cord. If your phone isn't charging correctly, it may need a repair.
Water Damage
$69 avg
Phone take a dip in the pool, or the toilet? If your phone got wet or submerged it could have internal water damage. Most home "remedies" can actually make the problem worse; consult a professional.
Power Button
$83 avg
Trouble turning your phone on and off could be due to a broken power button. Power buttons can become defective from repetitive use or when the phone is dropped or otherwise damaged.
Headphone Jack
$73 avg
If the sound from your headphones is hissing, crackling, fading, or silent, then your headphone jack may not be working. If it's not the volume setting or the headphones, then a repair may be needed.
Samsung Repair Costs
What are the most common Samsung repairs?
The most common Samsung repairs include screen replacement and battery replacement. Screen repair is often necessary when your phone gets cracked glass from a drop or other accident. Battery replacement is often sought as the device gets older and loses battery cycles.
How much does it cost to fix your Samsung phone?
The cost to fix your Samsung depends on the model and the type of repair that is needed. Newer model phones, such as the Samsung Galaxy S23 Ultra, are often more expensive to repair than older model phones, such as the Samsung Galaxy S21 Plus 5G. Screen replacement costs are typically more expensive than battery replacements, for example.
Does Samsung offer free screen replacement for Galaxy phones?
Samsung Galaxy screen replacements will be needed if you drop your phone and crack the screen, or if your touchscreen is not working properly. Samsung has offered free screen replacement programs for Galaxy phones, however, those programs have been limited time offers available for select users and on select phones. In most cases, you should expect to pay for your Samsung phone screen replacement, and for that, you will want to find a repair shop that is local and trusted. You can find a repair shop to fix your Samsung screen using the Swappa Repair Network, and you can then schedule an appointment to get your Samsung Galaxy screen repair completed. When scheduling your appointment you can also check to see if the shop uses original parts (OEM) when completing the repairs and if they are able to perform more complicated microsoldering repairs.
How much is it to repair a Samsung phone screen?
One of the most common Samsung device repairs is fixing a cracked screen. Repair services for cracked screens can be done with Samsung and also at authorized local cell phone repair shops. Pricing for an out-of-warranty screen repair will vary depending on the specific model of your Samsung phone. With some of the more common Galaxy S and Galaxy Note devices, a screen repair will run between around $199 - $299. Prices can also increase up to around $499 - $599 with more advanced phones such as the Galaxy Z Flip and Galaxy Fold.
How much is it to replace a Samsung phone battery?
The battery life on your Samsung phone will decrease over time due to regular usage. Getting the battery replaced is a common repair and also a relatively low-cost way of extending the life of your phone. You can get an out-of-warranty battery replacement directly from Samsung, or from a local authorized cell phone repair company. On average, a replacement battery for a Samsung device will cost around $50.
What is making my Samsung phone so slow?
A Samsung phone may start to feel slow and sluggish over time. Restarting your phone will often help improve your experience as it provides a quick fresh start. But a phone can begin to slow down for various reasons and a reboot may not always resolve the problem. If you have a slow Samsung phone you may want to visit a local authorized repair shop and request a free diagnostics. Running a diagnostics test will help to troubleshoot the issue quickly.
What repairs are included in my Samsung phone's warranty?
It's important to note that Samsung offers a limited warranty on their products, covering any defects that occurred during the manufacturing process for a set period. This means that things like broken screens, batteries with short lives, and other problems that arise as a part of regular use aren't covered. That said, you should make sure you talk to your repair provider about what may or may not fall under the warranty.
Ditch the repair bill for just $5.99 per month
Due to high component costs, Samsung repairs often cost a fortune. Next time, avoid the repair fees with a Used Phone Protection Plan.
For just $5.99 per month, you get full coverage for almost anything that could go wrong with your phone, including broken screens, water damage, power surges, and more. Coverage is fully refundable for 30 days, and you stay protected even if you upgrade your phone.
Download the WarrantyLife diagnostic app and get coverage today!
---
Disclosure: This site contains affiliate links to other sites. We may receive commissions for purchases made through these links.
Get Help, Fast
Email
[email protected]
Need help with a listing or a sale?
Submit Help Request
Helpful Links
Swappa's typical response time for help requests is around 20 minutes... That's really fast
Sell with Swappa
Make More
Green
Seller Help
Sell My