---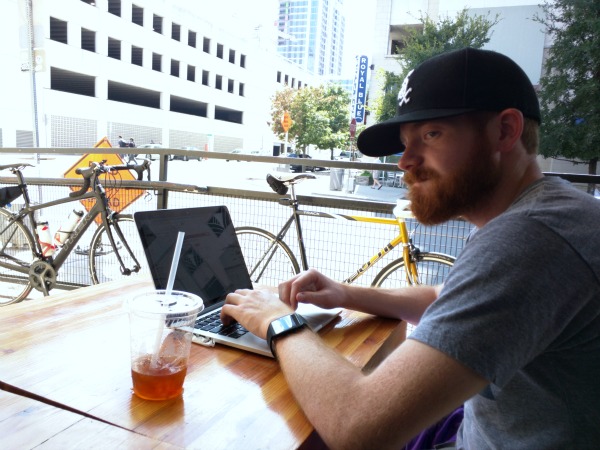 It's sometimes easy to forget that there are real people that run your favorite sites. Swappa is all about people. Buyers and sellers, like you, and the device enthusiasts who keep the lights on (so to speak). We thought you might like to meet a few of those folks. Ya know, see where the magic happens.
A lot of our magic happens in Austin, Texas. Home of "the" Michael Lipson aka Magic Mike, our Director of Technology. We sat down with Mike (via email) and asked him the questions we know you were just dying to have answered.
How'd you get your gig at Swappa? 
6 or so years ago I met Ben at the Big Android BBQ and bonded over working with similar technologies, occasionally exchanging technical support.  In early 2014, Ben discovered I was looking for a change in careers and offered to bring me on.
You got your nickname Magic Mike after a few (million) advertisements for the movie were playing at the BBQ. Since you refused to show us your moves, what are you listening to these days? 
Soundtrack for my life (right now) Chet Faker, Flight Facilities, Vallis Alps, Action Bronson, G-Eazy. Here's my go-to playlist.
We work a lot (a lot, a lot) at Swappa. What else do you? Got any weird obsessions or hobbies? 
a) Hobbies: Biking, video games, cooking…
b) Weird obsessions: Food, whiskey…
We don't say thank you to Mike enough. We greatly appreciate all the late nights and TX filled lines of code, we're damn lucky to have you!
Be sure to tell Mike thanks for keeping Swappa running. Or better yet, thank him by
buying one of the phones
listed on the site. We've got a lot to choose from right now.
P.S. Want to work with Mike? We're looking for a full-time Android developer.