---
If you're shopping for an iPhone upgrade, but don't want to fork out $1,000+ on a brand-new model, a used iPhone 11 Pro Max is a much better option. Offering many of the same features you'll find in newer models, the iPhone 11 Pro Max is still one of the best iPhones you can buy in 2022.
Released in late 2019, the iPhone 11 Pro Max was officially discontinued in 2020. However, you can still find gently a cheap iPhone 11 Pro Max on Swappa for about half the price. Keep reading to learn about the iPhone 11 Pro Max cost, specs, hardware, features, and whether it's worth buying in 2022.
Design and colors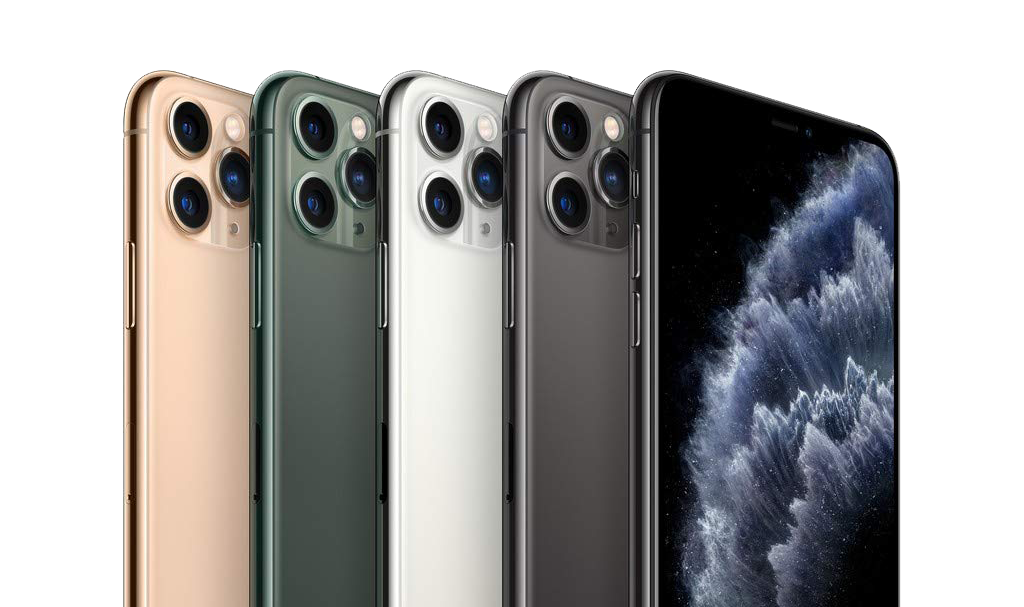 The iPhone 11 Pro Max was the largest out of Apple's 2019 iPhone line, featuring a massive 6.5-inch display and a stainless steel metal frame, combined with frosted matte glass on the back. It's not too different from the original iPhone X, with rounded edges and Apple's trademark notch at the top of the display.
Unlike the bright crayon box colors you'll find on the regular iPhone 11, the iPhone 11 Pro Max comes in a variety of muted colors, giving it somewhat of a more classy or professional look. iPhone 11 Pro Max colors include silver (with a white back), gold (with a peach back), space gray (closest to matte black you're going to get), and all-new for the Pro line: midnight green (kind of a grayish green).
Learn more about iPhone 11 Pro Max Colors on our iPhone 11 Pro Max Buyer's Guide.
Hardware specs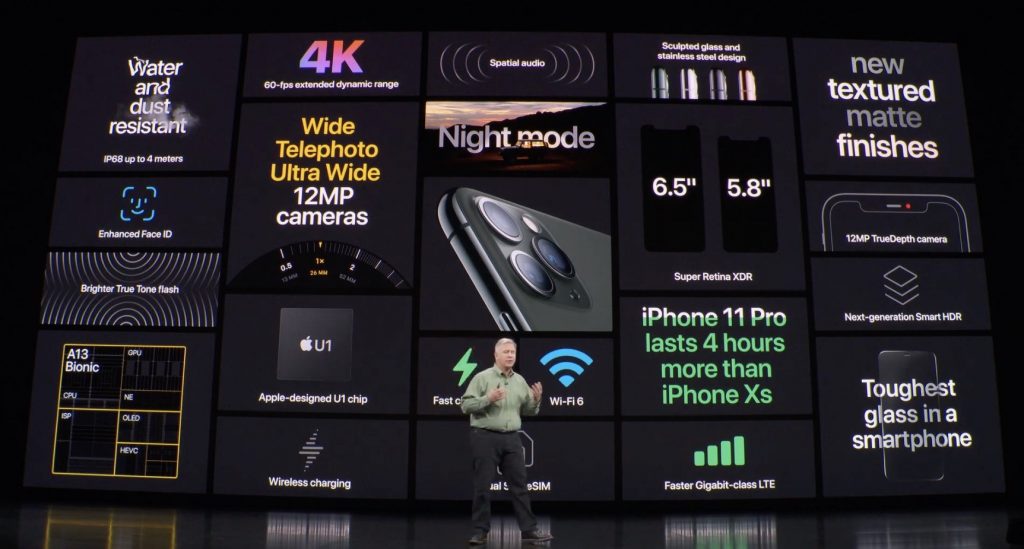 Smartphones these days are more than a sum of their parts, but knowing a phone's hardware specs is a great way to gauge its overall value, and see if you're actually getting your money's worth. It's worth noting that these numbers don't always tell the whole story, with software playing a bigger role in everything from performance to battery life and camera quality.
Even when comparing the iPhone 11 Pro Max with the latest smartphones, it's the hardware is still quite competitive, and for those who want to know, here's the nitty-gritty on the iPhone 11 Pro Max hardware specs.
iPhone 11 Pro Max (2019)
Display
6.5-inch 2,688 x 1,242 OLED (True Tone)
Camera
12MP primary f/1.8
12MP ultra-wide f/2.4
12MP telephoto f/2.0
12MP f/2.2 selfie
Chipset
A13 Bionic Chip
RAM
4GB
Storage
64GB / 256GB / 512GB
Battery
3,969mAh
Wireless charging
Yes
Water-Resistant
IP68 (4 meters, 30 minutes)
Colors
silver, gold, gray, green
5G
No
iPhone 11 Pro Max Specs
Display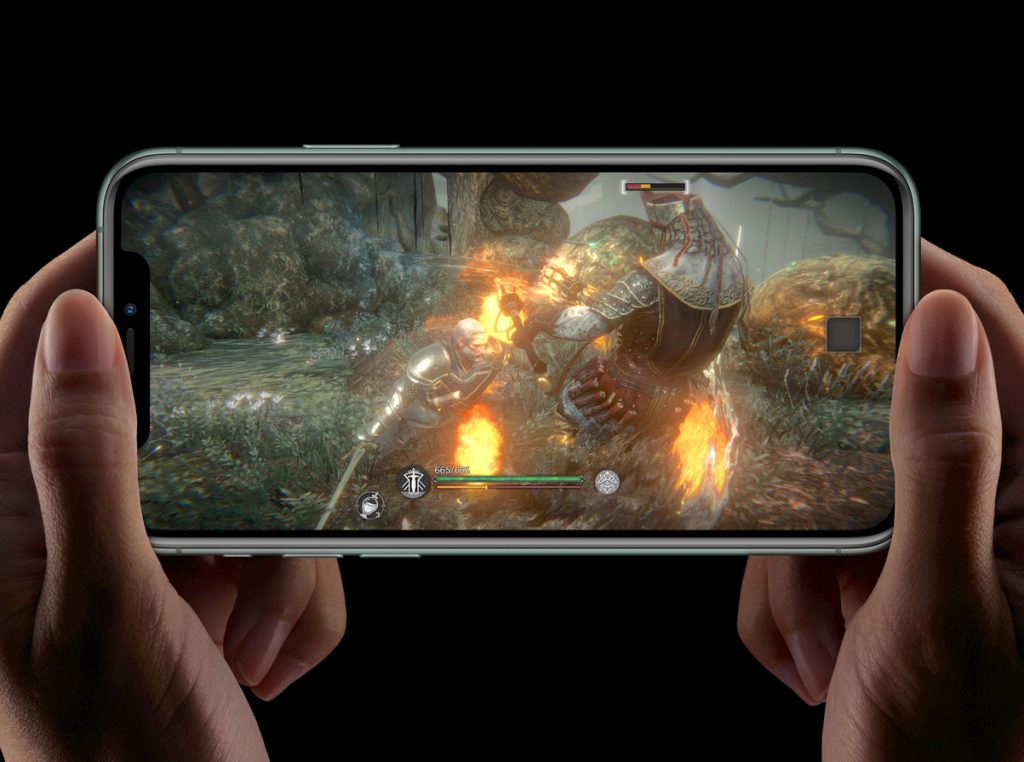 The iPhone 11 Pro Max's display is where the phone really shines. It's a similar Super Retina XDR display as found on the newer iPhone 12 Pro Max, only the 11 Pro Max's is slightly smaller at 6.5-inches.
Other than that, you're looking at almost identical display tech, with the same Face ID notch at the top, 458 ppi, HDR capabilities, 2,000,000:1 contrast ratio, True Tone, and 1,200 nits of max brightness. Because it's an OLED display panel, the screen has excellent colors and deep, inky blacks — and it's extremely energy efficient when paired with Dark Mode which uses less power.
It's really hard to overstate how great Apple's display panels look, so if you're someone who consumes a lot of videos, plays video games, or wants the best for less, the iPhone 11 Pro Max is a great way to save on an amazing smartphone display.
iPhone 11 Pro Max size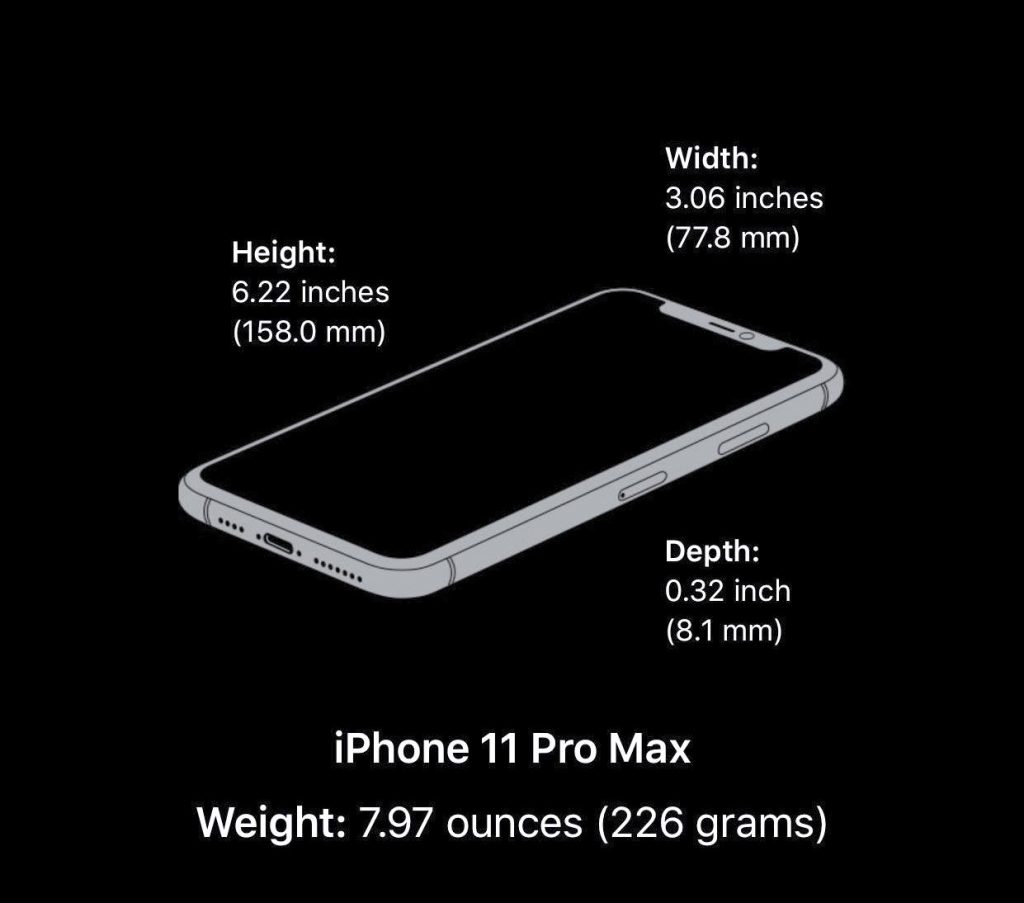 The size of the iPhone 11 Pro Max is nearly identical to the previous generation iPhone XS Max, but slightly smaller than the newer iPhone 12 Pro Max. The iPhone 11 Pro Max weighs in at 226g, which is about 18g heavier than the previous year's XS Max. Other than that, the size differences are between the iPhone 11 Pro Max and XS Max negligible, with only the iPhone 12 Pro Max receiving a noticeable size increase.
The iPhone 11 Pro Max is still plenty large, even by today's standards. The larger size makes it easier to read text or consume video, and it's also great for gaming. This extends to the battery where larger phones get dramatically better battery life than their smaller-sized counterparts.
| | iPhone 11 Pro Max |
| --- | --- |
| Dimensions | 158 x 77.8 x 8.1mm |
| Weight | 226g |
Performance
The iPhone 11 Pro Max is a powerhouse, outfitted with an A13 Bionic Chip and Apple's third-generation neural engine. It's up to 20% faster than the previous A12 chip (iPhone XS Max), but you'll find around a 30% improvement going from the A13 to the iPhone 12's newer A14.
You'll also find 4GB of RAM on the 11 Pro, which is the same as the previous year's iPhone XS, and 2GB less than the iPhone 12 Pro Max (6GB). Why is RAM so important? The more RAM you have, the easier it will be to multitask on your phone by allowing you to quickly switch between apps without them closing prematurely. This will help you return to apps exactly as you left them, without losing your spot.
Camera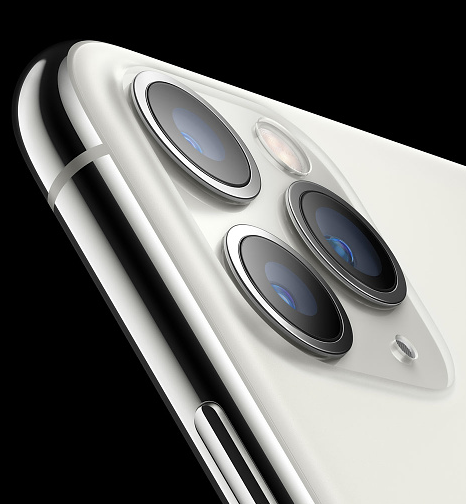 One of the biggest selling points when it comes to the iPhone 11 Pro Max is the top-of-the-line triple-camera system that features standard, ultrawide, and telephoto zoom lenses.
It's not so much the hardware that makes the iPhone 11 Pro Max camera great, but the phone's A13 processor that uses machine learning to boost photo quality to the next level. We're not talking about just a small improvement in photo quality like we've seen in previous years. The iPhone 11 series marks a new era for mobile photography and is leaps and bounds better than any other iPhone before it.
With next-generation Smart HDR which uses machine learning to intelligently light a scene, Deep Fusion that adds extra detail in medium to low light, or Night Mode that can capture even the darkest scenes with little noise — the iPhone 11 Pro Max is a beast when it comes to snapping photos.
Other camera features include a 30% brighter True Tone flash, new front facing TrueDepth camera with a wider field of view, Portrait mode that works using the telephoto or wide angle lens, and more. If you care at all about having a great camera in your pocket at all times to capture life's precious moments, then the iPhone 11 Pro Max will deliver in spades.
How long is iPhone 11 Pro Max battery life?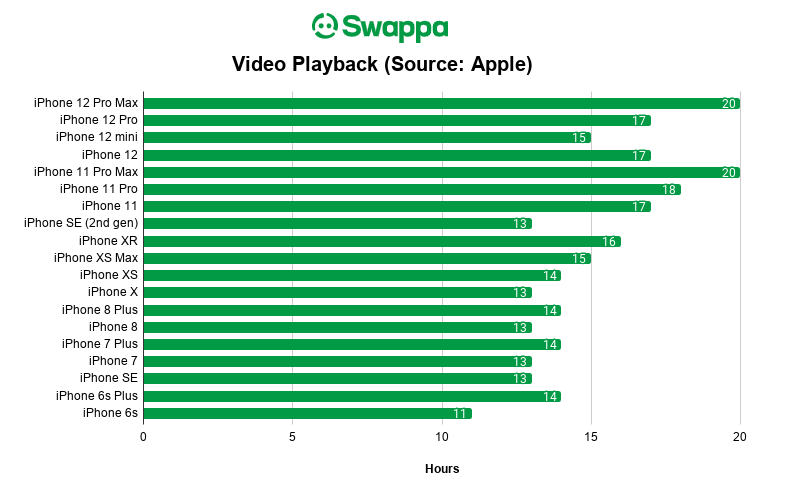 Another area where the iPhone 11 Pro Max excels is in the battery life department. In fact, only the iPhone 12 Pro Max is able to match it, with the 11 Pro Max rated for 20 hours of non-stop video playback. A lot of this has to do with both the A13 Bionic chip and the included the high 3,969mAh capacity battery.
While battery life hours can vary greatly depending on your own personal use, you can expect almost double what you're getting with an older model like the iPhone 6S. Even coming from something like the iPhone XR, you'll more than likely see a 20% increase in battery life.
Does the iPhone 11 Pro Max have 5G?
No. In order to get 5G on an iPhone, you'd have to step up to a cheap iPhone 12 or a used iPhone 13.
While it's great to stay ahead of the curve, 5G networks are still in their infancy, so this likely won't be a huge deciding factor when buying a new phone, especially with the advancements we've seen in 4G LTE (LTE Advanced, Gigabit-class LTE, and Gigabit LTE).
Is iPhone 11 Pro Max worth buying in 2022?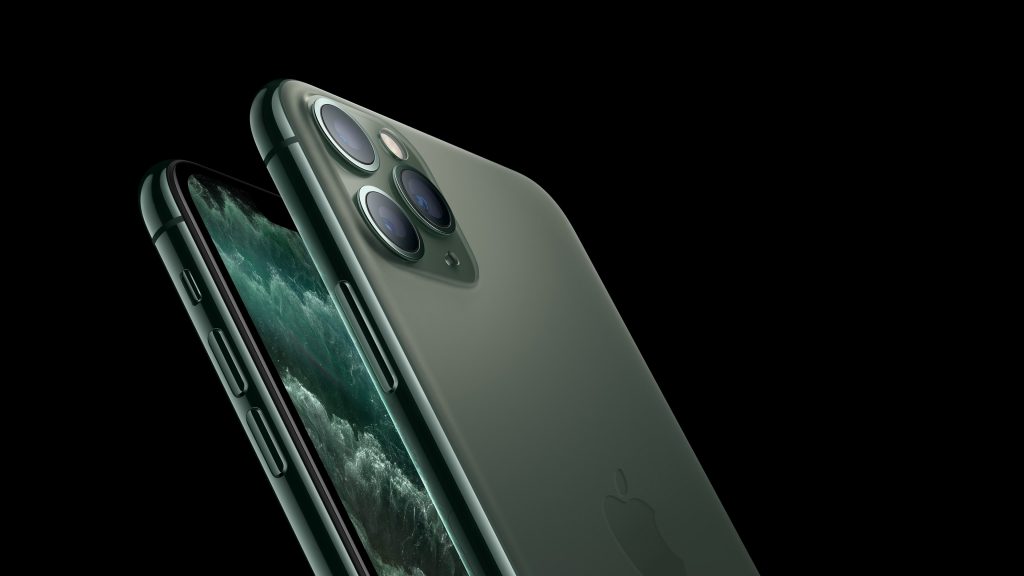 In 2022, there's no shortage of iPhone options, especially if you're shopping for cheap iPhones on Swappa. While it's possible to find cheaper options, no other large-sized iPhone (aside from the iPhone 12 Pro Max or 13 Pro Max) offer better hardware or camera quality than the iPhone 11 Pro Max.
If you want the best iPhone features — large OLED display, triple cameras, and more — for less money: Yes, the iPhone 11 Pro Max is definitely worth buying in 2022. Want to compare the iPhone 11 Pro Max with every other iPhone? Check out our iPhone 11 Pro Max Comparison Guide. Looking for the latest prices trends? Check out our iPhone 11 Pro Max Prices page.
How much does a used iPhone 11 Pro Max cost in 2022?
Current iPhone 11 Pro Max prices start at just $420 on Swappa. Simply put, Swappa helps you get more for your money and if you can't justify spending the money on a brand-new iPhone 12 Pro Max, the iPhone 11 Pro Max is a great way to have your cake and eat it too. Learn more in our iPhone 11 Pro Max Overview, then get the best prices below.
---
Snag the best deals on used iPhones wherever you go. Download the Swappa App today!

---