---
When looking for the best deal on a cheap iPhone, it's impossible to avoid inserting the iPhone 7 and 7 Plus into the conversation. Released over 4 years ago, the iPhone 7 and 7 Plus are still some of the most popular phones sold on Swappa, so it's clearly still on a lot of people's radar.
Although the iPhone 7 and 7 Plus look similar in many ways, there are still some key differences that separate the two. In this post, we'll compare the differences in features, hardware, and price, so if you're sitting on the fence, you should be in a better position to figure out which iPhone 7 model is best for you.
iPhone 7 vs iPhone 7 Plus specs
iPhone 7 vs iPhone 7 Plus: features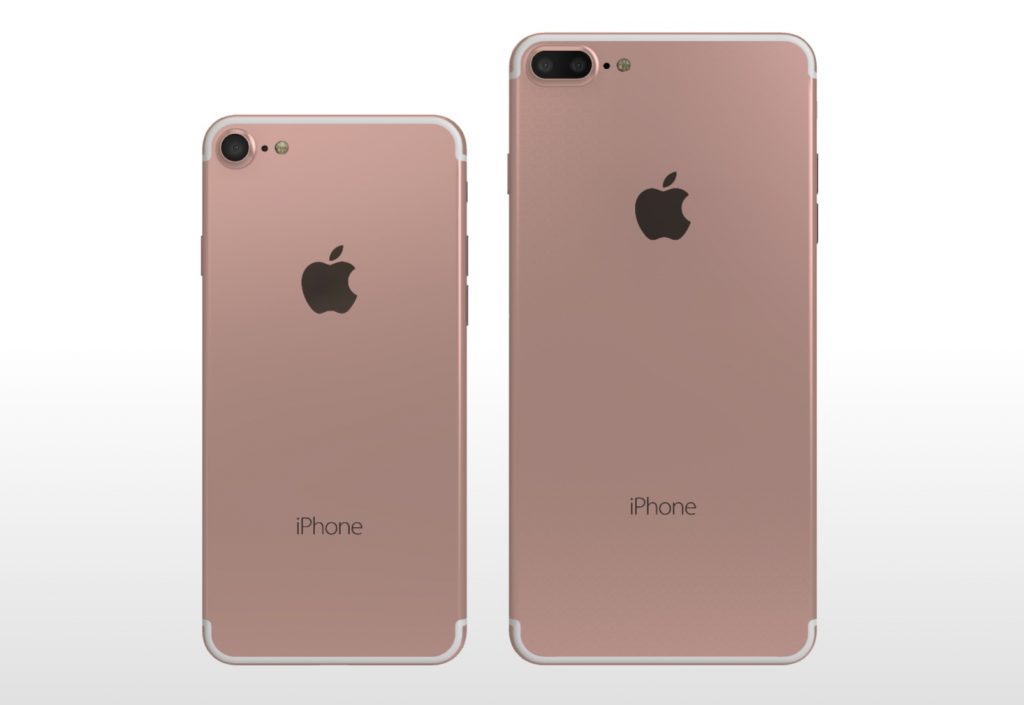 Released in 2016, the classic look of the tenth generation iPhone 7 and 7 Plus may not be considered modern by today's standards, but both phones are still great buys in 2021. With must-have features like water resistance, fingerprint reader, Portrait mode (Plus model only), and solid battery life, both the iPhone 7 and 7 Plus make great starter phones for shoppers who only require the essentials.
It is worth noting, however, that both the iPhone 7 and 7 Plus are no longer equipped with a 3.5mm headphone jack. This means you'll need a dongle to plug your headphones into the Lightning port, requiring a separate adapter to both charge and listen to music simultaneously. This makes wireless Bluetooth headphones an essential purchase for music listeners who are considering the iPhone 7, 7 Plus, or later models.
You'll also find that the iPhone 7 and 7 Plus are still supported by Apple, which means both have officially received the latest iOS 13 software update. New iOS 13 features include apps that launch twice as fast, system wide Dark Mode, Find My app, Sign in with Apple, location restrictions, refreshed Photos app with new editing tools, enhanced video editing, new Maps app with Look Around (street-level view), overhauled Reminders app, and more.
From the front, the iPhone 7 and 7 Plus are nearly identical (aside from obvious differences in size and weight), but there are still some features separating the two devices apart. Let's explore some of those key hardware differences below.
Screen size
Unlike Apple's newest iPhones, you won't find Apple's now infamous "notch" on the iPhone 7 or 7 Plus. Instead, both phones feature a traditional iPhone design with screens in a 16:9 aspect ratio, around 625 nits of brightness, LED-backlit IPS LCD technology, and large black bezels across the top and bottom of the screen.
The iPhone 7 has a 4.7-inch Retina display (1334 × 750), making it the perfect size for one-handed use. Although technically not a full HD display, the size of the screen still provides a sharp 326ppi. Meanwhile, the iPhone 7 Plus much larger, coming equipped with a 5.5-inch full HD Retina display (1920 x 1080) and 401ppi.
Battery life
The iPhone 7 battery capacity is 1,960mAh. Although nominally larger than the previous generation model, Apple claims the phone can dish out 13 hours of video playback (roughly 2 hours more than the iPhone 6S).
Meanwhile, the iPhone 7 Plus comes with a 2,900mAh battery capable of delivering around 14 hours of video playback. That's only an hour more than the smaller model, but in real world usage (phone calls, standby time, etc.) you're looking at substantially longer battery life than the regular iPhone 7.
Camera
The iPhone has long been known for its above average camera quality, and the cameras on the iPhone 7 and 7 Plus are where you'll find the biggest differences between the two devices. Both are equipped with a 7MP front facing iSight camera, and a 12MP primary camera with OIS, but the iPhone 7 Plus has an extra camera with 2X optical zoom.
Although a great feature for zoom into a far away subject, the extra lens on the iPhone 7 Plus also brings a bonus feature: Portrait mode. When snapping portrait photos, Apple's software works a little software magic, adding a virtual bokeh (soft blur) to the background, simulating a shallow depth of field. It's a nice effect that Apple fans absolutely love, and something that sets the iPhone 7 Plus apart from the smaller iPhone 7.
Performance
The iPhone 7 and iPhone 7 Plus are both equipped with Apple's quad-core A10 Fusion chip. The 64-bit processor features two high-performance cores and two energy-efficient cores, along with an embedded M10 motion co-processor. According to Apple, the processor delivers 40% better CPU performance and 50% greater graphics than the previous A9 chip found on the iPhone 6S. While this means performance between the iPhone 7 and 7 Plus is largely identical, there is one key area that separates the two apart: RAM.
The iPhone 7 features 2GB RAM, while the iPhone 7 Plus comes with 3GB RAM. This may not sound like much of a difference, but this means the iPhone 7 Plus can have more apps open in the background, allowing you to switch between them instantaneously. The lower RAM of the iPhone 7 can result in apps closing automatically once memory runs low, causing them to reload more often. Something that could be a pain in the butt for multitaskers.
iPhone 7 vs iPhone 7 Plus: Price
Finally, the biggest difference between the iPhone 7 and iPhone 7 Plus is the price. While the "Plus" means a little more of everything, you can also expect a slightly higher price to join all that extra hardware. Now it's time to figure out if those "upgrades" are worth the money.
How much does the iPhone 7 and 7 Plus cost in 2021? Looking over the current iPhone 7 vs iPhone 7 Plus prices on Swappa, we're able to see the current going rate for each model and compare them with one another. On average, you can get the iPhone 7 (32GB) for around $40 less than the larger iPhone 7 Plus (32GB).
Although that's the bare bones, entry-level pricing. Anyone who's serious about picking up an iPhone 7 or 7 Plus should definitely opt for 128GB as their base model. This will ensure you have enough space for all your apps, games, photos, and 4K videos.
Should you buy the iPhone 7 or iPhone 7 Plus?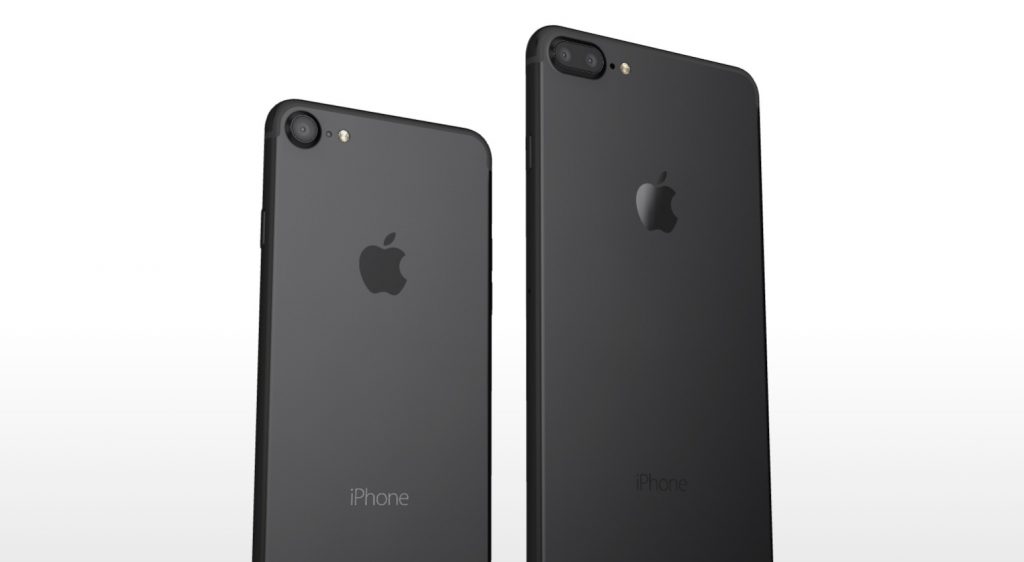 Now comes the final decision. Is the iPhone 7 or iPhone 7 Plus better for you? You really have to weigh the price and feature set. The iPhone 7 is a lot cheaper than the iPhone 7, and while it's missing a few features (like Portrait mode), it's great for anyone who prefers a smaller, cheaper, and more compact iPhone.
In the end, we really have to give the win to the iPhone 7 Plus. If you're looking for a phone with a large screen, more features and longer battery life, it's really hard to go wrong with the iPhone 7 Plus. With more than reasonable pricing, the iPhone 7 Plus makes a great value choice for anyone looking for a cheap iPhone.
Read more:
If you're ready to pull the trigger on a new (to you) iPhone 7 and 7 Plus, you can start shopping all the best deals in the Swappa marketplace by hitting the appropriate buttons below. Happy shopping. 🙂