---
If you're still hanging onto the Pixel 3, you may be eyeing one of Google's new 5G smartphones. Is it worth the switch?
Or perhaps you're not too swayed by 5G, but you want to ensure you're getting access to Android's software updates for longer, and get a better phone all around. We're here to help.
Whether you want to see just how worth it the Pixel 3 is in 2020 by stacking it up against the rest, or you own a Pixel 3 and are wanting to know what phone to grab next — check out our Google Pixel 3 comparison and upgrade guide.
Pixel 3 Comparison
Let's take a look at the main differences between the Pixel 3 and other newer Pixel devices.
While the Pixel 3 still has a great camera for the price, you can get a better screen and battery if you switch to another Pixel. The right phone for you will depend on what features are must-haves and how much you want to spend. Luckily on Swappa, you can save a lot when you buy newish tech.
Pixel 5
Pixel 4a
Pixel 4
Pixel 4 XL
Pixel 3
Screen size
6 inches
5.8 inches
5.7 inches
6.3 inches
5.5 inches
Network
5G
4G
4G
4G
4G
Display
FHD+ (1080 x 2340)
Flexible OLED at 432 ppi
Smooth Display (up to 90 Hz)
Full 24-bit depth for 16 million colors
FHD+ (1080 x 2340)
OLED at 443 ppi
FHD+ (1,080 x 2,280)
OLED at 444 ppi
Smooth Display (up to 90 Hz)
FHD+ (1,080 x 2,280)
OLED at 537 ppi
Smooth Display (up to 90 Hz)
FHD+ (1,080 x 2,160)
OLED at 443 ppi
Battery
4080 mAh
Wireless charging
Battery Share
3140 mAh
Fast charging
2,800 mAh
Wireless charging
3700 mAh
Wireless charging
2,915 mAh
Wireless charging
Water resistance
IP68
n/a
IP68
IP68
IP68
Security
Fingerprint sensor
Fingerprint sensor
Face unlock
Face unlock
Fingerprint sensor
Processor
Qualcomm Snapdragon 765G with Octa-Core
Qualcomm Snapdragon 730G
Qualcomm Snapdragon 855
Qualcomm Snapdragon 855
Qualcomm Snapdragon 845
RAM
8 GB
6 GB
6 GB
6 GB
4 GB
Rear camera
12.2 MP dual-pixel16 MP ultrawide
12.2 MP dual-pixel
12.2 MP dual-pixel16 MP telephoto
12.2 MP dual-pixel16 MP telephoto
12.2 MP dual-pixel
Front camera
8 MP
8 MP
8 MP
8 MP
8 MP (ultrawide)
Learn more about the Pixel 3 in our Pixel 3 Review and Pixel 3 Buyer's Guide, then see how it stacks up against other Pixel phones in our Pixel 3 Upgrade Guide.
Pixel 3 vs Pixel 5
If you've got the Pixel 3 and know you want to upgrade, your first look might be at Google's latest Pixel 5. For starters, the Pixel 5 gives you 5G connectivity — which means faster speeds and lower latency.
The battery life on the Pixel 5 is definitely better, with a larger 2,915 mAh battery. The Pixel 5 touts a high-res, fast refresh rate screen and more RAM (6 GB). Night Sight features are also improved with the Pixel 5, allowing you to capture stunning low light images in Portrait mode.
In addition to some additions to the camera software, there is also a change in the hardware. For the rear camera, both feature a 12.2 MP dual-pixel. However, the Pixel 5 has an additional 16 MP ultrawide camera. The Pixel 3 may have just one rear camera, however, it comes with an 8 MP ultrawide selfie camera. Both phones also have an 8 MP wide front facing camera as well. So if you prefer a wide angle lens in the rear, that's one reason to switch to the Pixel 5.
One of the best reasons to switch is you'll know you can receive Android updates until at least 2023. While the Pixel 3 is compatible with the latest Android 11, updates are not promised after October 2021.
Pixel 3 vs Pixel 4a
While the Pixel 3 was a flagship at first launch in 2018, the Pixel 4a was marketed as a budget-friendly phone. While the phone is newer, you will get some nice updates from the Pixel 3. But, there will also be some things you miss compared to the Pixel 3.
While the Pixel 3 has wireless charging, the Pixel 4a does not. So if that's something you care about, you might want to switch to another phone. Regarding the camera, you'll also say goodbye to the Pixel 3's ultrawide front camera and just stick with the one 8 MP. The Pixel 3 rear camera has a bit of a larger focal length at 28 mm, compared to the Pixel 4a's 27 mm.
The Pixel 4a has an older processor than the 3, with the Snapdragon 730G. As far as GPU goes, the performance of the Pixel 4a is not as great as the Pixel 3.
On the plus side for some, the Pixel 4a does have a headphone jack. You'll also get a bigger battery and a bigger screen, at 5.8 inches. The screen takes up most of the phone, with a hole punch camera. This is in contrast to the top and bottom bezels from the Pixel 3.
Pixel 3 vs Pixel 4 XL
This phone will give you a faster processor, with the Snapdragon 845. The Pixel 4 XL also has more RAM than the Pixel 3, with 6 GB instead of 3 GB. This enables more multitasking between apps.
Ths display size on the Pixel 4 XL is larger at 6.3 inches, the same size as the Pixel 3 XL. This screen is also OLED, like the Pixel 3, but this time we also see a fast 90hz refresh rate and full HD, leaving for silky smooth scrolling.
Battery life is another upgrade you can expect with the Pixel 4 XL. With a 3700mAh battery, that's a lot larger than the Pixel 3's 2,915 mAh.
While the Pixel 3 has a fingerprint sensor on the back, the Pixel 4 series introduces Google's face unlock feature — which is said to be faster than Apple's Face ID. This feature is mostly brought to you by Google's Project Soli Motion Sense.
Motion Sense is a combination of radar hardware and innovative software, bringing the most advanced motion sensing features and gesture recognition ever seen on a consumer device. This creates a bubble of awareness around the Pixel, which allows for touchless gestures and more. You'll need to upgrade to either a Pixel 4 or Pixel 4 XL to get these features.
There are also some changes in the camera from the Pixel 3 to 4 series. The Pixel 4 XL only has one selfie camera which is 8 MP, saying goodbye to the Pixel 3's ultrawide. However, the Pixel 4 XL introduces an additional 16 MP telephoto lens on the back – making for accurate, detailed zoom shots.
Pixel 3 vs Pixel 4
Like the Pixel 4 XL, the Pixel 4 has all the same Motion Sense features and camera hardware.
The phone is also powered by a Snapdragon 855, an upgrade from the Pixel 3's Snapdragon 845. At 5.7 inches, the screen size is smaller than the Pixel 4 XL but still shares the OLED 60 hz refresh rate display. While the Pixel 3 has 4 GB of RAM, the Pixel 4 has 6 GB — allowing for more powerful multitasking.
The Pixel 4 and 4 XL cameras are, overall, better than the Pixel 3 — especially if you're looking for a telephoto lens. But what really makes Google Pixel cameras great isn't the hardware — it's the software.
Google's machine learning imaging software leads to sharp detail, high dynamic range, and accurate colors. Autofocus makes it easy to zero-in on what you're trying to capture, as do features like Super Res Zoom and Portrait mode. Night Mode allows you to capture amazing shots even in low light situations.
Both Pixel 3 and 4 cameras include Night Sight, Live HDR+, Motion Auto Focus, Super Res Zoom and Portrait Mode. But the Pixel 4 series introduced dual exposure, a feature that allows you to adjust shadows and highlights in the viewfinder before taking the shot. It also included an astrophotography Night Sight feature that will let you take improved pictures of the sky.
The aperture on the Pixel 4 cameras allow for more light, which improves Night Sight performance. The Portrait Mode background blur is also said to be an improvement, due to the dual-rear cameras.
These add-ons do make the Pixel 4 (and 4 XL) camera a bit better. If you love the Pixel 3 camera, you won't be disappointed by upgrading to a Pixel 4.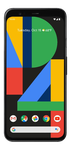 ---
Still stuck on which to buy? Head over to our Google Pixel Buyer's Guide to see how the most popular Pixel phones stack up.
Whichever phone you choose, rest assured that you'll find the best deal on Swappa. A Google Pixel is a great choice for a phone in 2020, especially if you're looking for an Android with great software and a phenomenal camera.