---
Not long ago, Google unveiled the highly anticipated Pixel 4a to widespread critical acclaim. Following up on the success of last year's Pixel 3a, the Google Pixel 4a is a budget-friendly phone that offers the Pure Google Experience, a phenomenal camera, and decent internals. With a launch price of just $349, it's not hard to see why many are calling it the budget Android phone of the year. Although the Pixel 4a is undoubtedly a good value, is it the absolute best you can get for your money? Keep reading to learn more about the Pixel 4a, what makes it great, and what alternatives you have for around $350.
Table of Contents:
Google Pixel 4a release date
The Google Pixel 4a was announced on August 3, 2020, roughly ten months after the release of the original Pixel 4 and Pixel 4 XL. Pre-orders were opened up alongside the launch announcement, and the phone is slated to make its way into consumer hands by August 20.
Google Pixel 4a price and options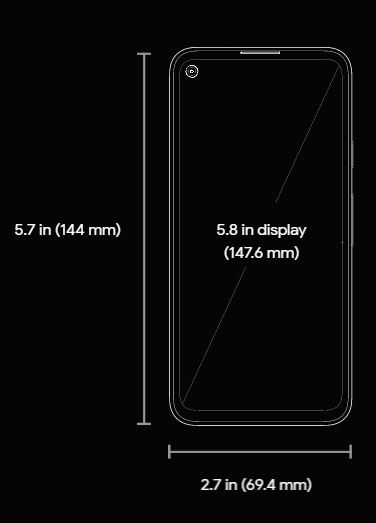 The Google Pixel 4a price is $349, making it $50 cheaper than last year's Pixel 3a. This aggressive price also means that it comes in at $450 less than the Pixel 4 and $550 less than the Pixel 4 XL. Yes, you read that right. The Pixel 4a is less than half the cost of its flagship brethren.
To keep manufacturing costs down, Google had to streamline manufacturing. There are no configuration options this time around. The Pixel 4a is available in just one screen size (5.81 inches), one storage size (128GB), and one color (Black).
Google Pixel 4a size and weight
Unlike last year's Pixel 3a and Pixel 3a XL, the Pixel 4a is only available with a 5.8-inch screen. The Pixel 4a measures in at 144 x 69.4 x 8.2 mm (5.7 x 2.73 x 0.32 inches) and tips the scale at 143g (5 oz). Slim bezels and a nearly all-screen front face mean that the Pixel 4a has a relatively high screen-to-body ratio of 83.3%. Compared to the flagship Pixel 4, which comes in at 147.1 x 68.8 x 8.2 mm, the Pixel 4a is a little shorter despite having a slightly larger screen.
Google Pixel 4a specs
Unlike the flagship Pixel 4 and Pixel 4 XL, the "a" in Pixel 4a means that we are talking about a midrange device. As a result, we don't get the same speedy Snapdragon 855 processor, Pixel Neural Core, dual-lens rear camera array, wireless charging, or IP68 certification for dust and water resistance. Instead, we get a less powerful Snapdragon 730, a single rear-facing 12.2MP camera, no wireless charging, and no official IP rating. The Pixel 4a also skimps a bit on general build quality with its plastic chassis and use of Corning Gorilla Glass 3 instead of the newer Gorilla Glass 5 found on modern flagships.
| | |
| --- | --- |
| Display | 5.81-inch OLED with Gorilla Glass 3 |
| Resolution | Full HD+ (1080 x 2340) at 443ppi with HDR certification |
| Refresh Rate | 60Hz |
| Processor | Qualcomm Snapdragon 730 with Adreno 618 GPU |
| Memory | 6GB LPDDR4X RAM |
| Storage | 128GB Internal Storage |
| Rear Camera | 12.2 MP f/1.7 (77° FOV) |
| Selfie Camera | 8MP f/2.0 (84° FOV) |
| Battery Capacity | 3140mAh w/ 18W Fast Charge |
| Dimensions | 144 (H) x 69.4 (W) x 8.2 (D) mm |
| Weight | 143 grams |
Google Pixel 4a camera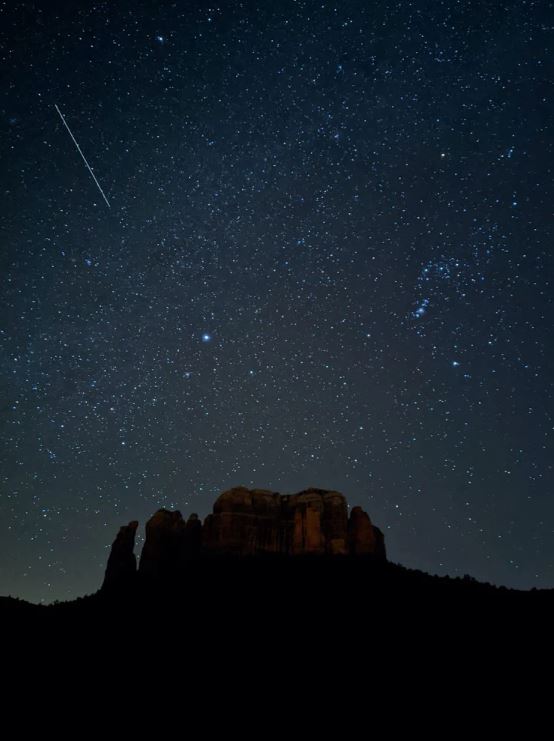 The Pixel 4a features the same Sony IMX363 camera module that serves as the primary camera for its flagship brethren. This means you get a 12.2MP wide-angle lens with an f/1.7 aperture and 77° field of view. But as we all know, the magic is in the software. Thanks to Google's advancements in computational photography, the Pixel 4a offers HDR+, Night Sight, and dual exposure controls for high quality captures in all lighting conditions.
As you would expect from a Pixel device, the Google Pixel 4a camera delivers exceptional images from its 12.2MP sensor. However, unlike the Pixel 4 and Pixel 4 XL, the Pixel 4a only has a single rear-facing camera. In other words, you don't get a telephoto or zoom lens on the Pixel 4a. This means that while you're sure to get great images from the Pixel 4a, you may be limited in the types of shots you can take.
Google Pixel 4a wireless charging and battery life
Unfortunately, the Google Pixel 4a does not support wireless charging using the Qi wireless charging standard. Luckily, the Pixel 4a comes with a large, 3140mAh battery. Thanks to Adaptive Battery, which first appeared in Android 9.0, Google claims that the Pixel 4a has more than enough juice for 24 hours from a single charge. And because the Pixel 4a supports USB Power Delivery 2.0, it is able to use industry standard 18W fast charging for incredibly quick top ups.
For those who really want wireless charging, there may still be hope. Many phones that lack wireless charging ultimately end up getting aftermarket cases that allow you to use Qi wireless charging stations. However, due to how new the Pixel 4a is, there doesn't appear to be any wireless charging cases available for this model just yet. We'll be sure to update this post when such cases become available, so don't forget to check back!
Google Pixel 4a speed and performance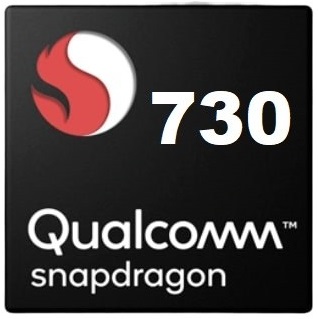 Due to the midrange Snapdragon 730 processor, it should come as no surprise that the Pixel 4a doesn't quite offer class-leading performance. In fact, the Snapdragon 730 found in the Pixel 4a is considerably slower than the Snapdragon 845 found in former flagships from nearly three years ago! In addition, the current Pixel 4a only supports 4G LTE, with a 5G model scheduled for release later this year.
Luckily, Pixel UI is relatively lightweight and almost entirely bloat-free. This means that for the most part, you shouldn't notice too many slowdowns in daily usage. However, the Pixel 4a's 60Hz refresh rate means that it'll never feel quite as smooth as higher end devices with 90Hz or 120Hz displays. In other words, power users and mobile gamers should look elsewhere.
Faster Android phones you can buy for less
We know that the Pixel 4a is a pretty good value compared to other new smartphones. But it's not perfect. It doesn't have the fastest processor, it only has a single rear-facing camera, and it doesn't offer wireless charging. Is there anything out there for around the same price that offers a smoother and more streamlined experience? Are there cheaper phones that offer a similar overall experience?
Google Pixel 4
Stepping up to the Google Pixel 4 gets you all the flagship features and specifications that are missing from the Pixel 4a. For starters, the Pixel 4 features the powerful Snapdragon 855 processor and Adreno 640 GPU. In conjunction with its 90 Hz Smooth Motion display, this means much quicker browsing, stutter-free gaming, and just a smoother overall experience. In addition, the Pixel 4 offers substantially better build quality thanks to its aluminum and glass construction, and a second camera lens for 2x telephoto zoom.
Best of all, you can pick up a gently used Pixel 4 on Swappa for about the same price as a new Pixel 4a. So if you're torn between the Google Pixel 4a vs 4, there really is no comparison. A gently used Pixel 4 wins hands down.
Google Pixel 4 XL
What if you like the Pixel 4 but need something just a little bigger? Look no further than the Google Pixel 4 XL. The Pixel 4 XL offers everything found on the Pixel 4, but in a larger overall package. That means you get the same lightning-fast Snapdragon 855 processor, 2x telephoto zoom, and aluminum and glass construction as the Pixel 4. The Pixel 4 XL also features a 6.3-inch display running at 90Hz refresh rate for an unparalleled multimedia experience. Just like its little brother, you can find a gently used Pixel 4 XL for about the same price as a new Pixel 4a.
Google Pixel 3a
What if you want a modern Pixel phone, but don't want to spend a lot of money? Look no further than Google's previous budget offering, the Pixel 3a. Although the Pixel 3a isn't quite as fast as the Pixel 4a, it's only about half the price. And for many, the Pixel 3a's Snapdragon 670 is more than enough for browsing, typical productivity tasks, and even light gaming.
Thanks to Google's unwavering commitment to provide timely updates for its first-party devices, the Pixel 3 still has a lot of life left. So if you're trying to decide between the Pixel 3a or 4a, the main point to consider is price.
Samsung Galaxy S10
For those who prefer living within Samsung's ecosystem, we have the Galaxy S10. This former flagship packs a speedy Snapdragon 855 processor, 8GB RAM, and up to 512GB of internal storage. In addition, the S10 features a sharp and vibrant 6.1-inch Dynamic AMOLED screen with a 1440 x 3040 resolution and 550ppi. The Galaxy S10 even manages to one-up the Pixel 4a in the camera department, thanks to its triple-rear camera array with 12MP f/1.5 wide angle, 12MP f/2.4 2x telephoto, and 16MP f/2.2 ultrawide modules.
Want flagship specs without the flagship price? If so, the Galaxy S10 is for you.
Samsung Galaxy S9
If you like Samsung phones but want something that's just a little more affordable, the Galaxy S9 probably fits the bill. Powered by the Snapdragon 845, the S9 has more than enough grunt to plow through all sorts of productivity tasks and heavy gaming for years to come. The S9 also takes great pictures from its 12MP f/1.5 wide angle lens. And thanks to its microSD expansion slot, trigger-happy shutterbugs will never run out of space. Oh, and did we mention that it has a headphone jack?
Why pay more for less? Starting at about half the cost of a Pixel 4a, we feel the choice is pretty clear for most consumers.
GALAXY S9 STARTING AT JUST $184
OnePlus 6T
Finally, we have a bit of a wild card with the OnePlus 6T. OnePlus has been quietly making high-quality and bloat-free devices for years. And in the eyes of many, the OnePlus 6T was a turning point for OnePlus.
Offering top-notch build quality and speedy Snapdragon 845 internals, the OnePlus 6T is everything the Pixel 4a is not. But thanks to the lightweight Oxygen UI, you'd swear you're using a Pixel device. It's faster, has better build quality, and starts at just $198. The OnePlus 6T is a steal.
***********
The Google Pixel 4a is a good phone at a great price, but that doesn't mean you can't get a better deal if you play your cards right. You can save hundreds by picking up a newish phone on Swappa. And in this case, that means that you can get a better phone than the Pixel 4a for less. Click the button below to check out the best cheap Android phones that you can get today for less than $400.