---
Apple Watches are still the most popular smartwatches on the market, and just like Apple's iPhones, are continually receiving new software updates with helpful new features. The latest of these — officially known as watchOS 8 — was announced during WWDC 2021, Apple's annual developer conference.
The new update brings a handful of new features to compatible Apple Watches, like Car unlock, digital ID, redesigned Home and an updated Breathing app (now called Mindfulness), new workouts, Contacts app, sleeping respiratory rate, Portraits watch face, new tools for Messages, Focus mode, multiple timers, and more apps that use the Always-on display. Needless to say, this new update is jam packed with awesome new features you'll want to get on your Apple Watch as soon as possible.
Apple watchOS 8 release date
If you're wondering when watchOS 8 will be available on your Apple Watch, the first public beta is scheduled to be released this July. Once the bugs have been worked out, the official watchOS 8 update will be released sometime in the fall. Apple hasn't committed to a specific date, but more than likely we're looking at the month of September for the official watchOS 8 launch.
Which Apple Watch models are getting watchOS 8?
Whether you're planning on picking up a gently used Apple Watch on Swappa, or you're an existing user waiting for watchOS 8, the most important question you should be asking is: which Apple Watches are even getting watchOS 8? The answer to that is simple, with the 5 most recent Apple Watches waiting to receive the update. Here is the full list of Apple Watches that will be receiving watchOS 8 this fall:
watchOS 8 supported Apple Watches
It's worth noting that not all watchOS 8 features are available on every supported Apple Watch. For instance, Apple Watch Series 6 is the only model with Ultra Wideband support for digital car keys.
If you're in the market for an Apple Watch but not sure which model you should go with, we've got an excellent post that covers each individual model's hardware specs, features, and prices: Which Apple Watch should I buy?
Cheapest Apple Watch with watchOS 8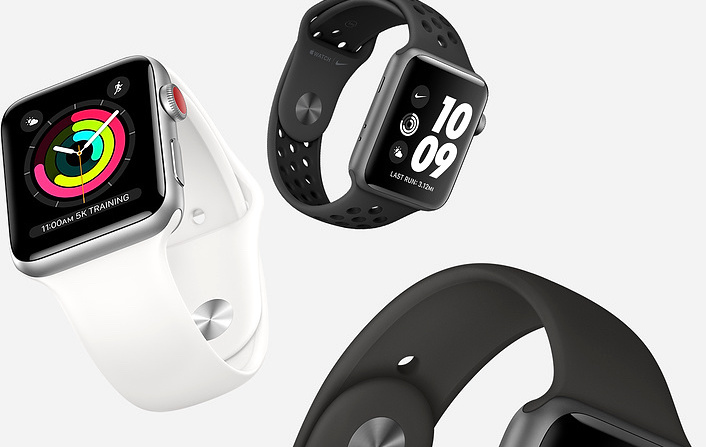 As you can see, Apple Watch models dating back to the Apple Watch Series 3 are still supported by Apple and will be receiving their latest update. That means Apple Watch Series 3 is the cheapest Apple Watch with watchOS 8.
On Swappa, Apple Watch Series 3 prices start at $95 for the 38mm model, and $105 for the larger 42mm model. Compared to Apple's new retail prices — priced at $199 (38mm) and $229 (42mm) — you'll save almost $100 by shopping for a gently used Apple Watch on Swappa.
Looking for the cellular model? Unfortunately, the cellular equipped Apple Watch Series 3 was discontinued in 2020, with the release of Series 6. Don't worry, you can still find Apple Watch Series 3 GPS + cellular models on Swappa at extremely discounted prices.
Right now you can find GPS + cellular Apple Watch Series 3 (42mm) prices starting at $145, while cellular-equipped Series 4 (44mm) prices start at $199. Considering Apple currently sells the comparable Apple Watch Series SE (GPS + cellular) for $329/$359, you're looking at some very serious savings.
Safer shopping and bigger savings on Swappa
Not only does Swappa make it easy to find the best deals on gently used Apple Watches, but did you know we're also the safest marketplace to shop for used tech? It's true. This is because Swappa listings are approved by actual people, which means you can shop with confidence. Here's how Swappa keeps our marketplace safe for our users:
Of course, don't just take our word for it. With over 14,000 independent reviews, Swappa was given a near-perfect 4.9 Trustpilot rating from our community of users. That's no easy feat, and something we're certainly proud of. So don't waste any more time — start shopping safer and save big today.