---
We've covered a lot of ground in "The Essential Guide to Buying a Used MacBook". If this is the first article you're seeing you may want to look at the other topics we've covered:
In this article, we summarize some of the major takeaways from the guide. You'll also find a handy checklist to help you think through what to look for when buying a refurbished or used Apple laptop.
First, we recommend that you find a price that works for you and a size that will be more portable, depending on how much other stuff (books, other electronics, etc) you already carry. Swappa team members recommend 2015 and newer MacBooks in general. Be mindful, price can increase the newer you go. Buying a used or refurbished MacBook is definitely the way to go if you're looking for a cheap MacBook.
Next, think about how you'll use the machine and what kind of job it has to do. You can read a bit more in the article "Computing Power". Here's a more few quick tips to help you choose.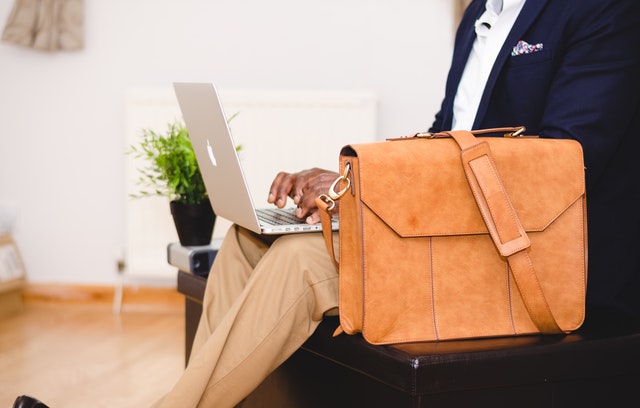 Simple tips for choosing the right used MacBook
If you've read through the guide and still need a bit more help, see if any of these use cases fit your lifestyle and needs. We've got some recommendations from Team Swappa that may help you decide on the right used MacBook for you.
College that isn't into gaming or video editing but needs to write and web research while being portable from class to lab:
Team Swappa recommends a used 13″ Macbook Air from 2013 and up. Never go less than 4GB of RAM and 128GB of storage.
If your price range fits it, go with i5 processor 8GB of RAM and 256GB of storage for more multi-tasking and documents and college photos to store.
The 13″ has good screen size, great battery life starting in 2013, and very portable.
Close runner up a used or refurbished Macbook Air. Smaller screen and less battery life (smaller batteries) but same performance. Again, never go less than 4GB of RAM and 128GB of storage.
Third runner up: a gently used 13″ Macbook Pro 2013 and newer .
College and up who need to write and conduct web research; also likes gaming or has to do video editing for their major:
Team Swappa recommends a used or refurbished 2013 15″ Retina Macbook Pro and up with a graphics card. Gaming and editing video depend on a graphics card to do the heavy lifting. Note: This will not be very portable due to the size and weight and will not have long battery life because of how powerful it is.
No less than 16GB RAM, no less i7 processor, no less than 256GB storage (video takes up a lot of storage).
While it needs to fit your budget, the higher up in years the better the graphics card will be.
This would also be suitable for anyone who rarely needs a laptop but wants a Mac as a desktop with a monitor, keyboard, and mouse.
Anyone wanting to be very portable and really cares about look and design:
Team Swappa recommends used or refurbished 2015 MacBooks and newer. While somewhat powerful (a little more than a Macbook Air) and very light and portable (close in nature to a tablet), there is a bit of s sticker shock.
Bonus: insanely good speakers and screen for such a small laptop.
Anyone who just wants to browse the web, social media, watch some Netflix and YouTube, and do a little writing (95% of adult America):
Team Swappa recommends any Macbook Air from 2012 to current in any size or configuration.
Never go less than 4GB of RAM but 64GB of storage is ok.
Find a price that works for you and a size that will be more portable when carrying from the kitchen table, to the living room couch, to the bedroom.
Runner up: iPad Air, iPad Air 2, iPad Pro 9.7, iPad mini 4, iPad 5th Gen, iPad Pro 12.9 (2015)
Things to look for when buying a used or refurbished MacBook (Checklist)
At the end of each of our articles in this series, we provided some questions to help you decide on the kind of used or refurbished Apple Laptop that would best fit your needs. You can use the following questions as a checklist of things to look for as you browse the listings in Swappa.
What will I need the computer to do?

How much am I willing to spend?

Will I use apps where the Touchbar will be useful?

Will I need ports to charge multiple items, hook up an external monitor or input an SD card?

Are most of the apps I want to run cloud based?

Am I willing to trade in a more powerful laptop for less battery power and portability?

How long will I need my laptop to be portable?

Will I need to carry this device around a lot?
If you know of someone who's shopping for a used MacBook laptop, make sure to forward this to them. Thanks so much for supporting Swappa!
---
Snag the best deals on used MacBooks deals wherever you go. Download the Swappa App today!

---