---
Some of the most obvious features of any laptop are the size, weight, and battery life of the machine. All these factors affect portability, or how capable your MacBook is to compute on the go.
Swappa's top MacBook Portability picks
Spoiler Alert: We're going to jump right to our best recommendations based on portability for some common price ranges:
Now let's consider how we arrived at these picks…
Factors that affect portability
Size is probably the biggest factor in affecting portability. An MacBook Air may fit in your purse, but a MacBook Pro might need a backpack or laptop bag. A bigger screen means more drain on the battery as well how long you can compute away from a power outlet.
Weight can vary substantially on a Mac notebooks, even for those of similar size. The difference between a MacBook Retina (2.03 lbs) and 13" MacBook Pro (3.02 lbs) can be substantial. Not surprisingly a 15″ MacBook Pro (4.02 lbs) is going to be the heaviest. Despite the name a 13″ MacBook Air (2.96 lbs) is not much lighter than the same sized MacBook Pro.
MacBook 12″ – 2.03 lbs
MacBook Air 13″ – 2.96 lbs
MacBook Pro 13″ – 3.02 lbs
MacBook Pro 15″ – 4.02 lbs
Specs are based on the 2017 edition
Battery power determines how long you can compute away from a power outlet, which can be especially important for air travel or trying to answer emails on the go. While all of the Mac notebooks offer a pretty similar battery life in terms of wireless and standby tie the MacBook Air should provide the most according to Apple.
MacBook 12″ – 41 watt-hour lithium-polymer battery for up to 10 hours of wireless and 30 days of standby time
MacBook Air 13″ – 54 watt-hour lithium-polymer battery for up to 12 hours of wireless and 30 days of standby time
MacBook Pro 13″ – 50 or 54 watt-hour lithium-polymer battery for up to 10 hours of wireless and 30 days of standby time
MacBook Pro 15″ – 76 watt-hour lithium-polymer battery for up to 10 hours of wireless and 30 days of standby time
Specs are based on the 2017 edition
Age of the laptop is worth mentioning because older batteries don't tend to last as long; don't count on a 5 year old MacBook to provide the same battery life as one from last year.
What size MacBook should I buy?
The difference between a 12" and 13" model may not seem like a lot, until you're schlepping it around an airport. If you travel a lot or need to have a lot of portability during the day you may want to stick to the lighter end of the spectrum of 12" models. A used or refurbished 13" MacBook Air will strike a good balance between portability and screen size, which is important considering how much time we spend staring at our laptops. If you're looking for the most portable option, a used 11" MacBook Air may be a contender. Depending on the configuration, this device can provide the same computing power as a 13" but in a lighter package.
The most popular size is a 15" MacBook and is the largest available configuration for Apple's notebooks. This is a great choice if you don't plan on carrying the device around a lot but still want to be able to balance the device on your lap. If you're willing to trade in portability for a computing workhorse, the large 15" MacBook Pro may be a better choice for you.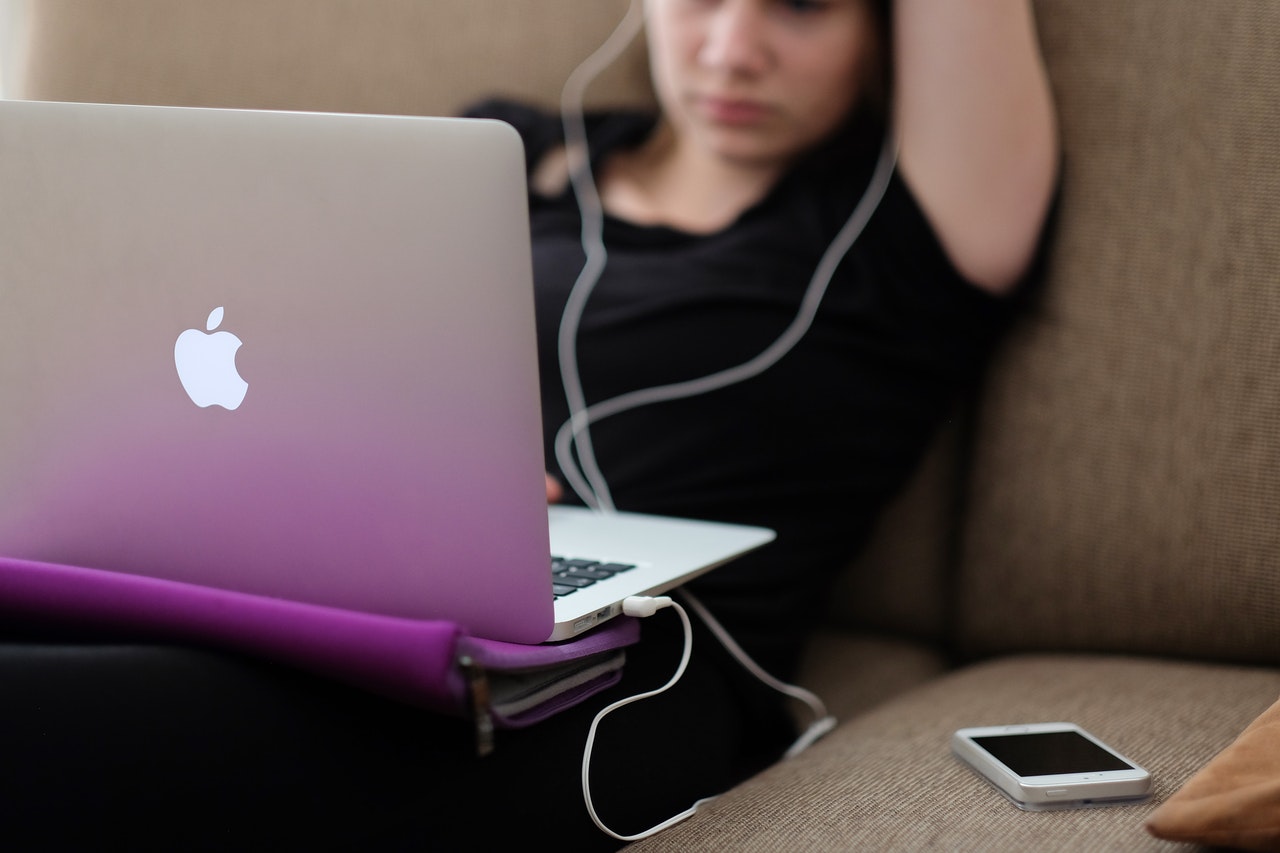 Do I need to worry about the battery of a used MacBook?
Since you're in the market for a laptop then you're likely looking for something portable and don't plan to always be docked close to a power source. If you want to see which Apple notebook will be the lightest, you can take a look at our comparison tables below. You'll notice in each of the tables we've created that battery life for each model has improved at release.



Of course if you're buying used, you may want to temper your expectations of how long the battery will last. Batteries will degrade over time and depending on the type of battery and care, battery performance can vary in used MacBooks. Buyers are encouraged to ask questions prior to purchasing a used Apple Laptop on Swappa. Feel free to ask the seller about the battery cycle count which will give you an indication of the life expectancy of the battery.
Note, once battery cycle count has reached the limit set by Apple it is considered consumed. The laptop might still perform the same but battery life might deplete rapidly. Don't be afraid to score a deal on a great MacBook for fear of having to buy a replacement batter.
Traditionally, the 11" and 13" MacBook Air and the 12" MacBook have performed better on battery life than the 13" and 15" MacBook Pro's due to the computing demands these workhorses undergo. Again, factors such as the kind of work you'll be doing, the amount of time you think you'll be working away from a power source and the battery cycle count of the used MacBook should all be factored into your decision.
Will my used MacBook have a power adapter?
A unique feature of Apple computers is the power adapter that usually comes with the device. The standard power cord that comes with MacBooks is a distinguishable white cord and a transformer in the shape of a square brick. What's unique about the MacBook power adapter is that you can remove the extension cord that plugs into the wall from the charging brick.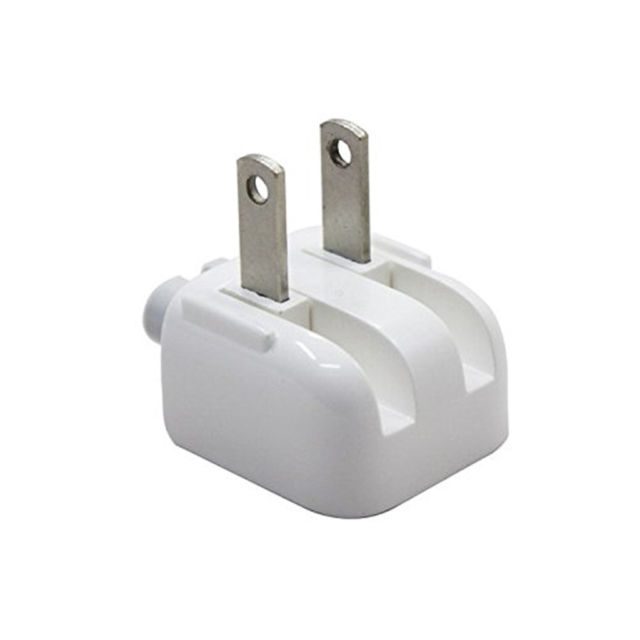 Apple provides a connector, called a duckhead that can replace the power cord so that you can plug the brick directly into the wall. Ideally, when you travel you would leave the extension cord behind that plugs into the wall and plug in the duckhead to reduce the number of cords. Some people prefer to just use the extension cord as the brick can be hard to plug into an outlet when you have other things plugged in.
When purchasing a used MacBook you may want to check that the duckhead and extension cord will come with the device. Otherwise, you can always buy replacements. Note that in some newer models, Apple has not included the extension cord so it may not come with your used purchase.
Questions to ask yourself about Portability
How long will I need my laptop to be portable?
Will I need to carry this device around a lot?
Next, explore other important features such as computing power and keyboards and ports.
Or skip straight to the section of interest using these links:
---
Reference:
---
Snag the best deals on used MacBooks deals wherever you go. Download the Swappa App today!

---