---
Computing power is the headliner of your used or refurbished laptop shopping show. We won't go too deep into defining what the RAM and processors for each configuration will get you. Instead, let's just think on a high level what kind of power and speed you'll need out of a MacBook on a day to day basis.
Factors for computing power:
For all of these factors the MacBook Pro is boss, offering up the fastest processor, most memory, and most storage.
What kind of MacBook will I need?
There are three general categories we'll use to help you determine the memory and storage that may work best for you. We've broken use into three categories with some brief descriptions in the table below. Depending on where you fit on the usage scale, take a look at the possible processing combos for guidance.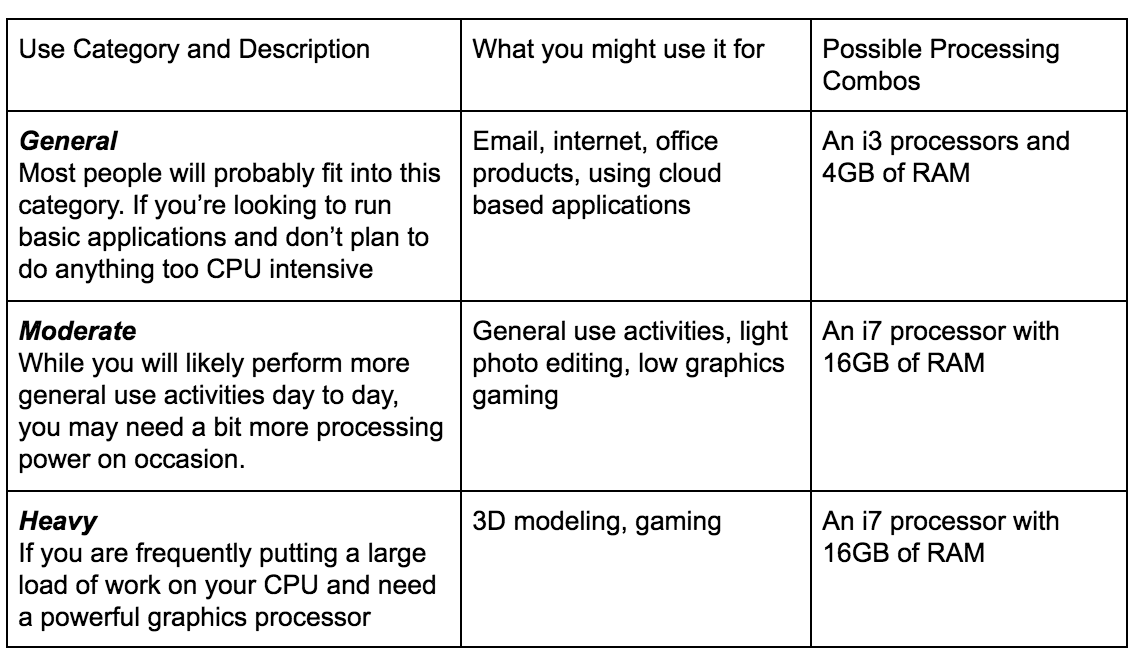 As mentioned above, the 13" and 15" MacBook Pro's are usually the go to devices for those who seek the top of the line computing prowess. Choosing between the two will come down to the portability considerations mentioned earlier.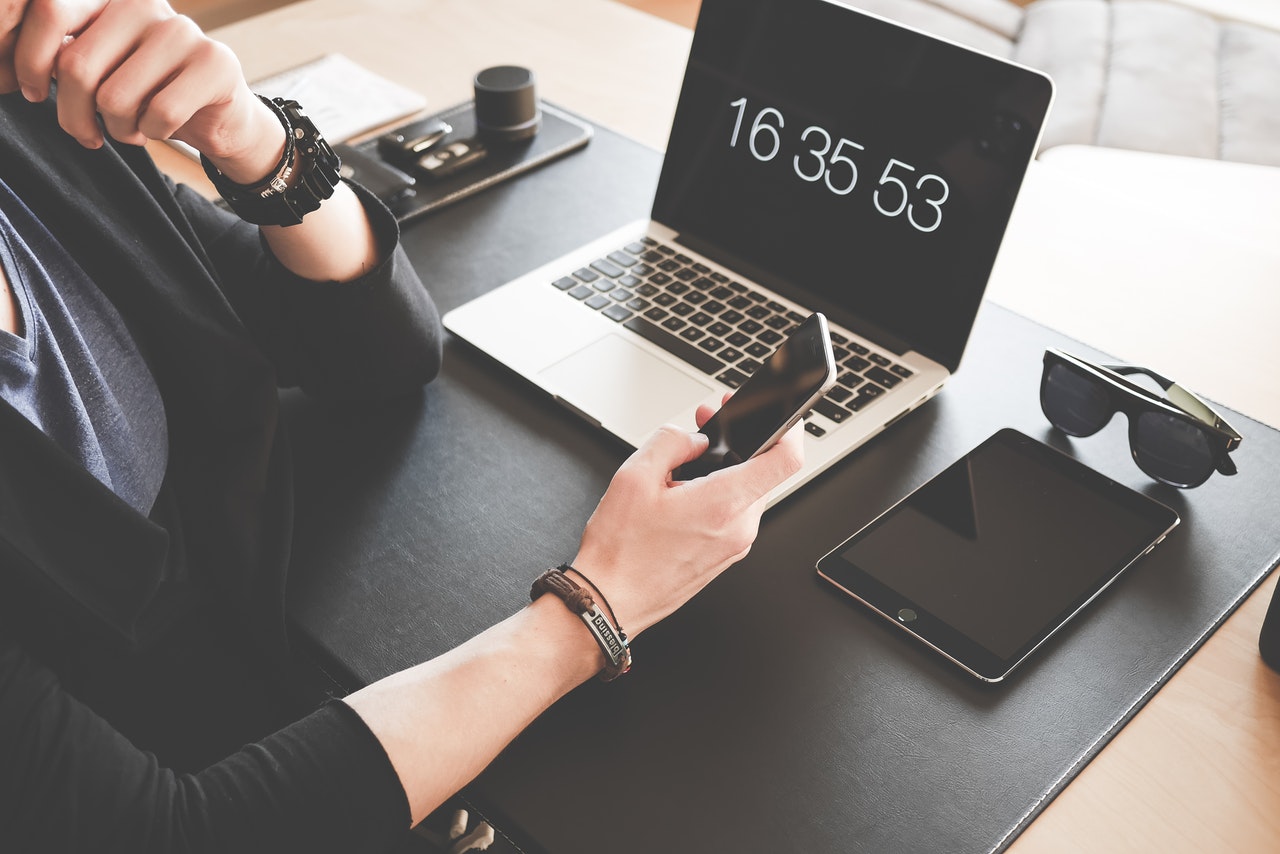 Once you've determined what level of work you'll put your used MacBook through, you can narrow in on things like storage and memory. In the following tables you'll see how each of the models has changed relative to computing prowess over the years. You'll find many, if not most of these configurations available on Swappa at any given time.
If you're thinking of buying a used or refurbished MacBook Pro, then you'll have plenty of choices on Swappa. There have been several updates and changes to these devices over the years, so here's a table to help you compare the 15" MacBook across the years.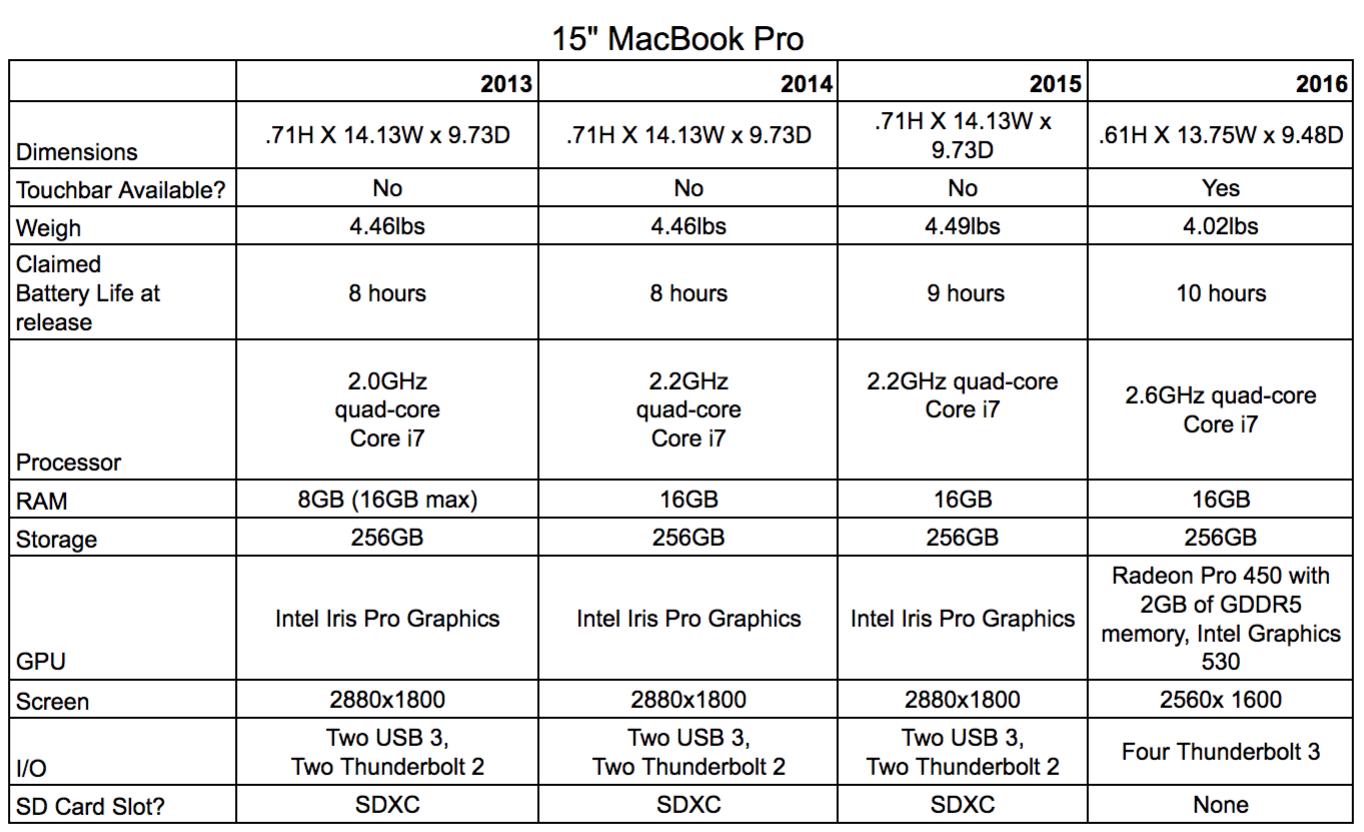 As you can see from the table below, a used 13″ MacBook Air will give you great battery life in a lightweight package. A used or refurbished MacBook Air won't be a disappointment if you're looking for a lightweight device that will probably go most of the day unplugged. This would be a great used MacBook for a student doing research, writing and light computing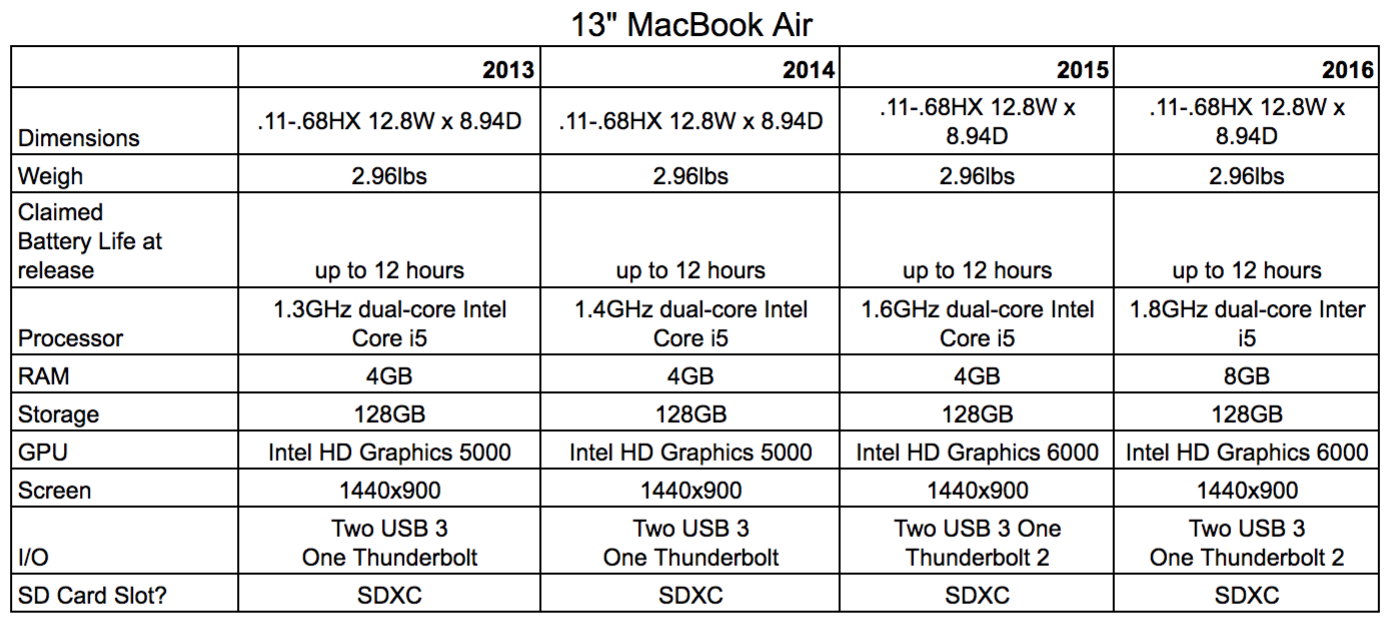 The light and nimble 12″ MacBook is the lighted and smallest of the bunch, but the years for a used device likely will be limited to the most recent 2015 and 2016 models. This could be the best used laptop to buy if most of the apps you use are in the cloud.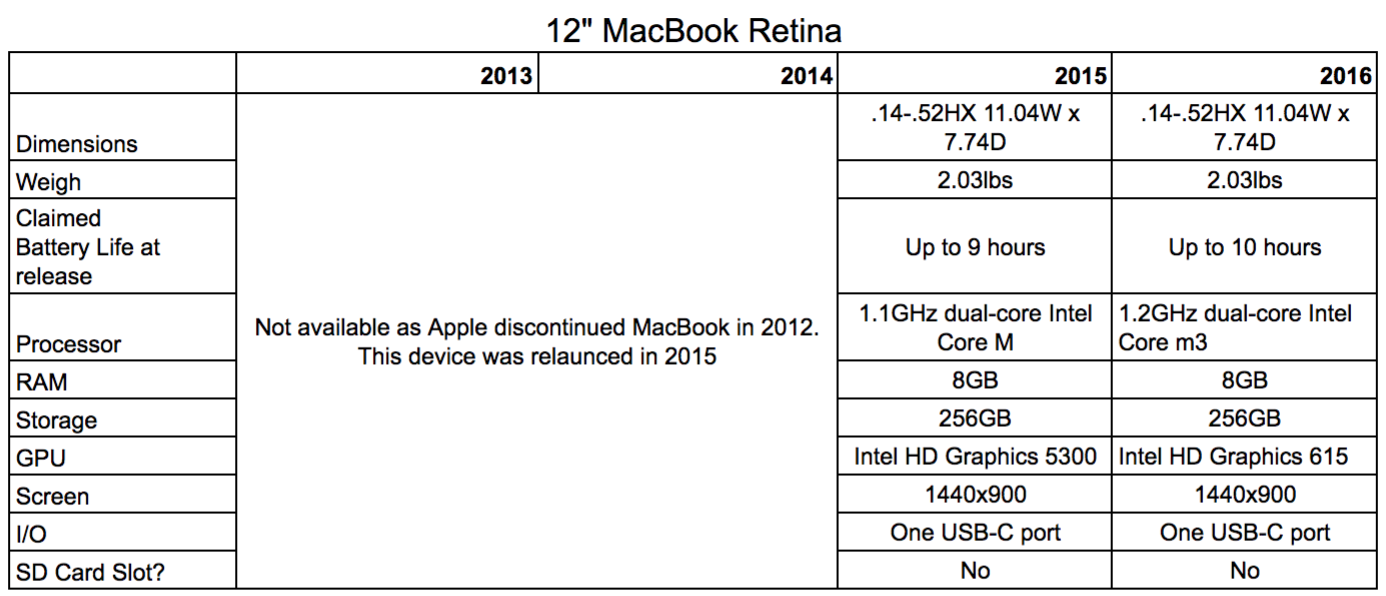 You'll notice that the most current models of the MacBook Air only have the one USB-C port. If you are looking to use your laptop as a desktop and want to hook up an external monitor or just want the convenience of more ports, you may want to consider a different model.
Questions to ask yourself about computing power:
Are most of the apps I want to run cloud based?
Am I willing to trade in a more powerful laptop for less battery power and portability?
Next, explore other important features such as computing power and our summary that gives a few more purchasing guidelines.
Skip to the next section using these links:
---
Snag the best deals on used MacBooks deals wherever you go. Download the Swappa App today!

---