Phone Repair Guide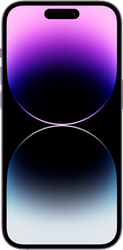 More than 50 million Americans crack their phones per year. That's nearly two broken phones every second. And while we all try to be careful; accidents happen. If you're looking for cheap cell phone repair, the Swappa Repair Network is here to help. Our nationwide directory features over 2300 cell phone repair shops across 270 metro areas in 48 states, making it fast and easy to get back up and running.
Swappa's Guide to Phone Repair
Can I fix my broken phone?
So you cracked your screen, your phone took an unexpected swim, the home button stopped working, or your phone simply won't turn on — now what? Although your first instinct might be to toss the old phone and order a replacement, most broken phones can actually be fixed. The Swappa Repair Network will help you find a reputable cell phone repair shop and determine whether repair is right for you.
What types of products can be repaired?
Practically any broken smartphone or tablet can be repaired. However, some devices are more difficult to service, adding price and complexity to the repair process. As a result, you may be able to find a replacement on Swappa for cheaper than the repair fees. Because of this, it doesn't always make sense to repair every broken device.
Are there known issues with certain phones?
Smartphones and tablets are incredibly complicated. Product engineers balance dozens of goals in order to create a desirable and affordable product. But sometimes, this results in design decisions that make phones and tablets vulnerable to specific types of issues.
For example, Apple used a flawed antenna design in the iPhone 4 that resulted in severe signal attenuation and dropped calls when users held their phones a certain way. Design decisions can also lead to progressive issues that aren't readily apparent at launch such as "touch disease" on the iPhone 6 and 6 Plus. Although the former was a nuisance for many, the latter was a major flaw that eventually left many users unable to use their phones at all.
While major design flaws still occur, they're becoming less common as smartphones get more refined with each passing generation. But the best thing to do, especially if you're buying a phone with known weak points, is to purchase a cell phone protection plan when you buy your phone.
Most common types of phone repairs
Many things can go wrong with our cell phones, so there are just as many types of cell phone repairs. That said, there are a few kinds of damage that tend to occur most frequently such as cracked screens, cracked backs, water damage, broken power and home buttons, and battery degradation over time. And sometimes, a phone simply refuses to turn on, despite not having any obvious external damage.
Due to the wide range of potential problems that can occur, it's important to find a quality cell phone repair shop that can do the job right. Depending on what's wrong with your device and whether your local shop has the parts in stock, you could be looking at same-day service or a repair that takes a bit longer.
How long does it take to repair my broken phone?
Repair times vary greatly based on a number of factors. Simple repairs like replacing a cracked screen on a popular device may only take a few hours. More complicated repairs, such as diagnosing and fixing a phone that won't turn on due to water damage, will inevitably take longer — especially if your local repair shop doesn't have the required replacement parts in stock. So after you've found a repair shop that you trust, make sure to contact them and ask how long the repair will take, and whether they have the required parts on hand.
Should I fix my own phone?
Although some may toy with the idea of fixing their own phones, we strongly advise against this for the vast majority of people. Modern cell phones are incredibly complex machines with hundreds of small and delicate parts, making it incredibly easy to inadvertently damage something during disassembly or reassembly. Damage caused by an improperly performed repair could leave you with a device that is no longer easily repairable, increasing repair costs in the long run. Moreover, many components are typically glued in place, making home repair even more difficult. So do yourself a favor and find a reputable repair shop near you that can do the job right the first time.
How much does cell phone repair cost?
Repair fees vary based on a number of factors such as which phone you have, what's wrong with it, and where you get the repair done. For example, a cracked front face on an older iPhone with an LCD screen is significantly cheaper to fix than the same repair on the very latest iPhones with OLED screens. And out-of-warranty repairs by your carrier or device manufacturer are generally more expensive than getting the same work done by a local repair shop near you.
In general, you can expect to pay around $150 to fix a cracked front face on an older iPhone with an LCD screen such as the iPhone 7 and iPhone 8. The latest iPhones with OLED screens such as the iPhone 11 Pro, iPhone Xs, and iPhone X cost a bit more to fix due to their more advanced displays, so you can expect to pay around $280-330. And newer, budget-conscious iPhones with LCD screens such as the iPhone Xr are somewhere in the middle, typically costing around $200 to fix. Battery replacement ranges from $50-70 depending on model. Samsung Galaxy repair fees are about the same. Repairing a broken screen on a Samsung device costs approximately $220-250, depending on model — and battery replacements typically run $50.
Find average repair prices for all the most popular iPhones and Android phones in the Swappa Repair Calculator.
Is it worth it to fix my broken phone?
The first thing you need to consider is price. Cell phone repair only makes sense if it's cheaper than getting a replacement. The Swappa Repair Calculator makes things easy by giving you a free repair cost estimate and showing you what your phone is worth once repaired, so you can figure out whether it's better to repair or replace your broken phone.
Depending on what's wrong with your phone, out-of-warranty repair service can be fairly expensive. It's often better to ditch your old phone and get a cheap replacement on Swappa. For example, a replacement screen on an iPhone 7 costs $149 direct from Apple. Although the repair cost is quite a bit less than the phone's original MSRP of $650, fixing a cracked screen on an iPhone 7 doesn't make sense because replacements go for as little as $111. It's a similar story with Samsung devices, where cell phone screen repair for a Galaxy S8 ranges from $219-$250. Since you can get a replacement for as little as $139, you'd once again be better served by getting a replacement on Swappa.
However, this isn't always the case. Sometimes, it's cheaper to repair your existing device — especially if your phone is relatively new or if it only has minor damage. For example, having Apple fix your iPhone 11 Pro's cracked screen costs around $279. But since replacements are at least $400, repairing your broken phone makes more sense.
Ultimately, whether it's cheaper to repair or replace boils down to what phone you have and what's wrong with it. If you have a newer phone or your phone only has a minor issue, repair is probably your best bet. But if your device is a few years old, you're likely better off finding a cheap replacement on Swappa.
How do I find the best cell phone repair shop?
There's a lot to consider when deciding where to get your phone fixed. After all, you're handing over one of your most personal items to someone you've never met before. But don't worry; Swappa is here to help you pick the best repair shop for your needs.
Find a repair shop in your area. The Swappa Repair Network features cell phone repair shops in nearly all states and metropolitan areas, so there's always a location near you.
Not all cell phone repair shops are created equal. There are many types of repair, and not every repair shop is equipped to fix every type of problem that may occur. Contact the location to make sure they can actually perform the repairs you need.
Call or email to find out estimated repair costs, how long it'll take, if the required parts are in-stock, and whether they offer a service guarantee on their work.
What questions should I ask the repair shop?
Before you take your phone in for repair, it's important to come armed with the right questions. Doing so helps you get a better idea of the repair process and what to expect. Here are some questions you'll want to ask before taking your phone in for repair:
After describing your phone and what's wrong, ask if the repair shop can perform the repairs you need. Be specific! Provide the exact model number and storage capacity, and be prepared to discuss what is wrong and when the damage occurred.
Ask how much it typically costs to fix your specific issue on your iPhone.
Ask how long the repair will take, and whether the required parts are in stock or have to be ordered. Follow up in person when getting your written estimate by making sure it lists the estimated costs and repair timeline.
Make an appointment to bring in your device. Most repair shops allow walk-ins, but providing all the relevant details beforehand will streamline your experience.
Ask about their service guarantee, and whether it covers both parts and labor in case the problem returns. In order to be eligible for the Swappa Repair Network, repair shops must offer at least a 30-day guarantee. Find out how long your local shop's guarantee works, and whether it covers both parts and labor.
Back up your phone before getting it fixed
It is best practice to back up your phone frequently — and this includes right before taking it for repair. Although repairs for the most frequently broken items such as cracked screens and case backs generally don't result in data loss, it's always better to be safe than sorry.
Depending on the condition of your phone or tablet, such as if it won't power on, a manual backup may be difficult or impossible. Luckily, many phones and tablets perform automatic cloud backups of photos, videos, and other important documents. While this varies between devices, you'll often find your cloud backups on iCloud, Google Photos, or Samsung Cloud. If you are unable to perform a manual backup and can't find your cloud backups, we recommend that you let your repair shop know, and ask how to proceed.
Should I give my password to the phone repair shop?
When you take in your device for repair, you will most likely be asked for your device password or PIN code. Repair shops generally request this information in order to perform diagnostic work before the repair, as well as verify functionality after the repair.
Understandably, not everyone feels comfortable sharing their password with a repair technician. If you still have reservations about sharing your passcode, you can either temporarily change your PIN code or remove lock screen protection altogether. Alternatively, you can back up and clear your device prior to sending it in for repair.
What to expect when getting cell phone repair
After finding a suitable repair shop and backing up your device, it's now time to take your device in for service. Once there, remember to get a written estimate stating how much the repair will cost and how long it will take. Then, follow up with the shop when the repair is scheduled for completion. Finally, make sure to thoroughly inspect your device while you're still in the repair shop to make sure that everything went as planned and your phone works as expected.
Learn more about repair for your specific device by visiting our iPhone Repair, Samsung Repair, and Google Repair guides.
Avoid costly repairs for just $5.99 per month
Fixing a broken phone or cracked screen can get pretty pricey. Next time, ditch the repair bill with a Used Phone Protection Plan.
For $5.99 per month, you get full coverage for almost anything that could go wrong with your phone. Whether it's a cracked screen, broken power button, or water damage, Swappa's used phone protection plan saves you money by making expensive out-of-pocket cell phone repair a thing of the past. Coverage is fully refundable for 30 days, and you stay protected even when you upgrade phones.
Download the WarrantyLife diagnostic app and get coverage today!
---
Disclosure: This site contains affiliate links to other sites. We may receive commissions for purchases made through these links.
Get Help, Fast
Email
[email protected]
Need help with a listing or a sale?
Submit Help Request
Helpful Links
Swappa's typical response time for help requests is around 20 minutes... That's really fast
Sell with Swappa
Make More
Green
Seller Help
Sell My