---
Selling dozens or even hundreds of devices at a time can be a daunting task — but it doesn't have to be. We've been working hard to save you time and effort when listing a lot of items on Swappa. Today, we're happy to announce an integration with WholeCell's suite of inventory management tools.
WholeCell is Swappa's preferred inventory management system, allowing sellers to organize, manage, and track their inventory — and subsequently create listings on a variety of platforms including Swappa.
WholeCell customers can now directly import their inventory into Swappa with a click of a button, and Swappa orders are automatically populated within WholeCell, making manual updates a thing of the past.
What is WholeCell?
WholeCell is an end-to-end inventory management solution for cell phone wholesalers. Unlike many of its competitors, WholeCell was built from the ground up for mobile devices. This makes WholeCell a more efficient way for volume sellers to track every aspect of cell phone resale — from maintaining a serialized inventory history and tracking financials to processing shipments and returns, and everything in between.
Meet WholeCell, the inventory system for device wholesalers:
Serialized Inventory Tracking and Management
WholeCell offers a robust collection of tools to help you optimize your workflow. This begins with organization. Unlike spreadsheets and other inventory management systems, WholeCell helps you track your products with a fully serialized inventory management system. Each device is uniquely identified, allowing you to generate inventory reports and annotate specific device characteristics for each phone in your warehouse.
WholeCell's powerful Bulk Edit tool allows you to modify multiple devices at a time, all while maintaining a detailed edit history, so you know exactly who did what and when. WholeCell can even generate barcoded labels and track RMAs individually based on IMEI, helping you make sure that all returned devices were actually purchased from you.
Seamless integration with Swappa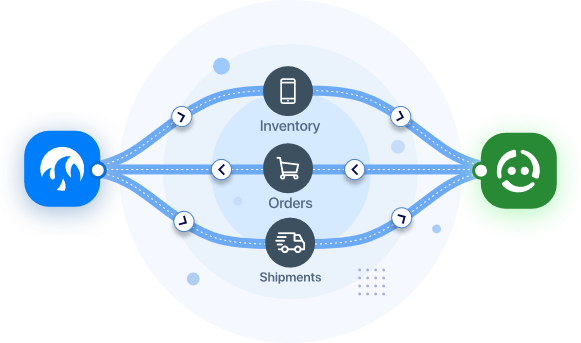 Whether you're selling tens or hundreds of items, tight integration with WholeCell eases the logistical burden of running a cell phone resale business. Everything is synced between the two platforms, from inventory to orders and shipments, so you can get your listings live on the Swappa Marketplace in just a few clicks.
Export directly to Swappa from the Bulk Actions menu within WholeCell. Once your listing sells, Swappa data is automatically sent back to WholeCell, saving you the hassle of manually creating e-commerce orders in your inventory management system.
WholeCell is also compatible with Swappa B2B Exchange, a new business-to-business marketplace designed for buying and selling devices in bulk. Tight integration between WholeCell and B2B Exchange allows you to easily import your inventory into the exchange and maintain your stock list in real-time.
Advanced Analytics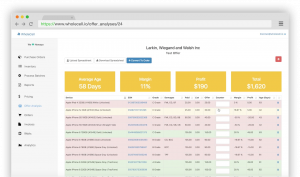 WholeCell features advanced business analytics to effortlessly compile the data you need as soon as you need it. This includes standard metrics such as monthly gross profit to more advanced analyses such as margin per customer or supplier, and even how much value you have tied into each individual phone model. These tools boost business intelligence by helping you quickly and easily identify your best customers, purchasing channels, and sales avenues.
WholeCell even includes an advanced Offer Analysis tool. This allows you to upload a customer spreadsheet and quickly view color-coded financial information such as margin, profit, age, and value at a glance.
---
WholeCell is currently offering a free 15-day trial for Swappa sellers, and pricing starts at just $49/month. WholeCell saves your team time, money, and effort. Ditch the spreadsheets and see how Swappa and WholeCell can improve how you sell.