---
If money is a little tight or you're looking to stretch your dollar, there are a lot of great reasons to buy gently used Nike sneakers. Unfortunately, there can also be a couple of drawbacks when buying used.
In this article, we'll explore both the pros and cons of buying pre-owned Nike's. Hopefully, you'll feel more comfortable buying a used pair of kicks or at least know what to look for when browsing Swappa's Sneaker selection.
Price, condition, and availability all factor into buying used Nike sneakers.
New or Used – Buy with Intent in Mind
If you can answer the following question, you've already done a large chunk of the work involved in deciding between New or Used condition – how are you going to use the shoes?
If you intend on wearing them into the ground and don't mind buying a pre-owned pair of sneakers that have been on someone else's feet, you're more than likely to find a better deal buying used than buying new.
If the shoes have to be in immaculate condition for a special event, new is the way to go. However, if you just need a new pair to wear to a party or on a trip and don't mind some "hidden" wear, grab a pair of used kicks.
If you purchase with the intent of collecting and never wearing, you're most likely looking to buy new. New sneakers hold a higher value and are easier to resell if you're into sneaker flipping or just want to change up your collection in the future.
As long as you go into the buying process with an idea of how you'll be using your purchase, you'll make a better decision.
Swappa has affordable everyday sneakers for your whole family. You can buy a pair that only goes out with you on special occasions or are your daily drivers that you wear until the soles are falling off.
Gently Used Sneakers at a Great Price
Money can be tight these days and every dollar adds up. The sneaker market is often fickle and the price difference between a new and used pair could be dozens or even hundreds of dollars.
Ask yourself the question, is having a new pair worth the extra money? If it's not, find a gently used pair and save the cash.
On the other hand, if a new pair is just a couple of dollars more than a used pair, it might be worth spending a little more to get a new pair.
There are a lot of shoes that were only worn a couple of times and sat in a box in the closet most of the time. As long as they're still in good condition, you may be able to get a killer deal on a barely used pair versus a new pair that is priced at a premium just because they're new.
Whether you decide on used or new, Swappa has your back with crazy low fees. Don't let your wallet get gouged when buying sneakers online. All you'll pay is a measly 3% of the seller's asking price plus a flat $15 to cover the cost of shipping. You won't find the same buyer and seller protections and low fees on any other marketplace.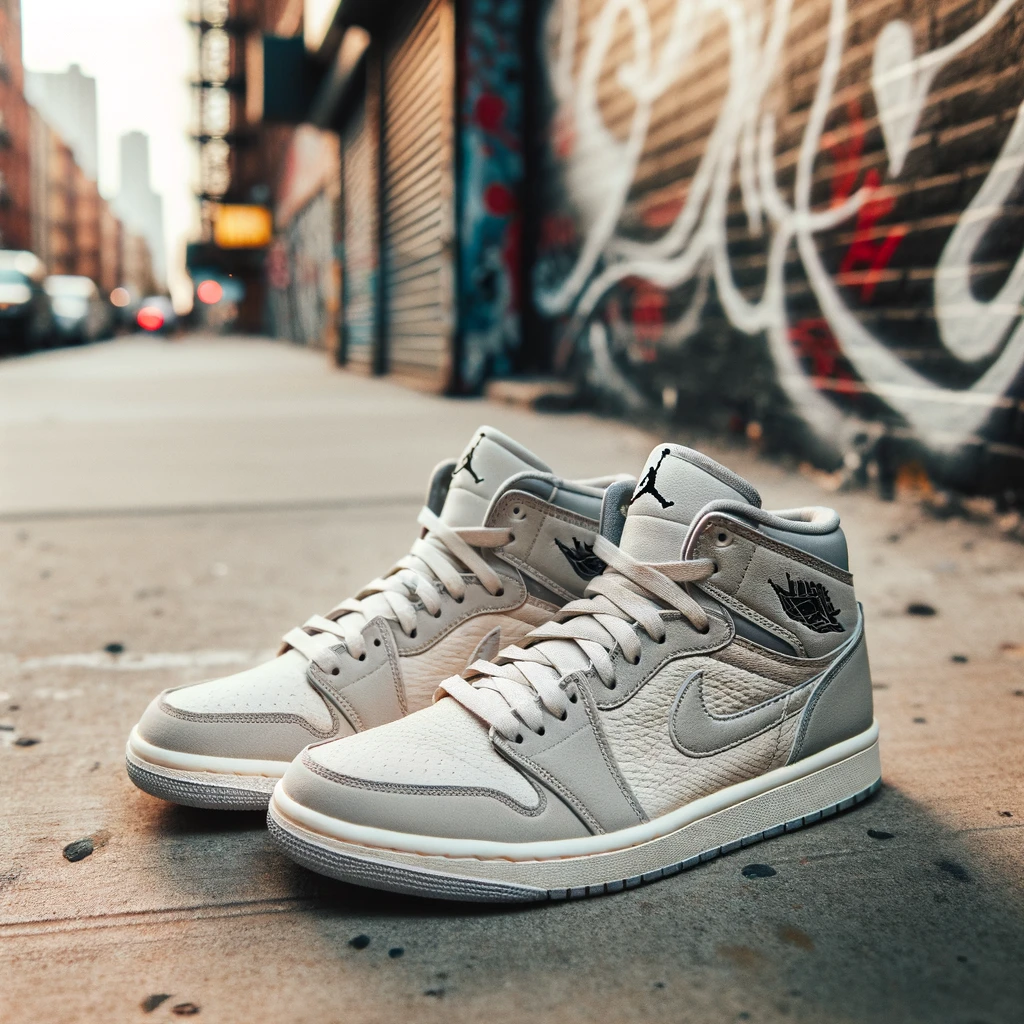 Condition of Used Sneakers – Find the Right Pair
How used is too used? The range of wear on a pair of used sneakers can be extensive. You could find a pair of shoes that were tried on in the store and never worn again (still technically used) or a pair of beat-up SB Dunks that were skated within an inch of their life.
On Swappa, we don't allow extremely worn sneakers that have significant material defects like holes, peeling soles, or major stains. You can expect shoes that are gently worn and still have plenty of life left.
Here's what to look for when looking at a used pair of Nike Sneakers.
Are there any significant stains or wear to the uppers, midsoles, outsoles?
Are the heels worn down on the outsole? Is there plenty of tread left?
Is the fabric of the inner heel intact with no holes?
Do they have a pair of good laces or do the laces need to be replaced?
Are the insoles original? Are they worn and need to be replaced?
Are there any signs of discoloring or fading?
Is the original box included?
If you are a collector and the box is important to you, make sure it's included and find out what condition it's in. Many people don't hang on to the original box because it just takes up space. If the shoes were originally sold in a Nike outlet, the box top may be cut off or damaged from being moved from shelf to shelf in the store.
There are some amazing shoe-cleaning craftsmen out there in the world. They can take a pair of WRECKED sneakers and bring them back from the brink of the landfill. If you don't believe it, just watch the video below.
If you're interested in the shoe cleaning process, check out our article about How to Clean Panda Dunks.
Can You Even Find Them Anymore? Sneaker Availability
When a hot new Jordan or Dunk drops with a lot of hype or a celebrity collab, it may be impossible to get a hold of them. That is only compounded if the release is limited with only a set number of pairs sold.
In the same way a new release can be rare or hard to get, an older release can be difficult to obtain or cost more than you'd think. The number of available pairs of old release sneakers is fixed and any subsequent re-releases aren't going to be as valuable as the originals.
The older the release, the less likely you can find that particular release in new condition – especially at a good price. However, if the older release was unpopular or wasn't considered to be a "good shoe", it may be readily available in both new and used condition.
There is a scale between availability, popularity, price, and condition.
A popular release is typically less available making it higher in price.
An unpopular release is typically more available and that makes the price drop significantly.
It's simple supply and demand.
A used pair of a particular model may be the only affordable option in your budget because they're popular and just hard to get at a decent price. Just make sure you know what you're buying by closely looking at photos and asking the seller questions if you have any.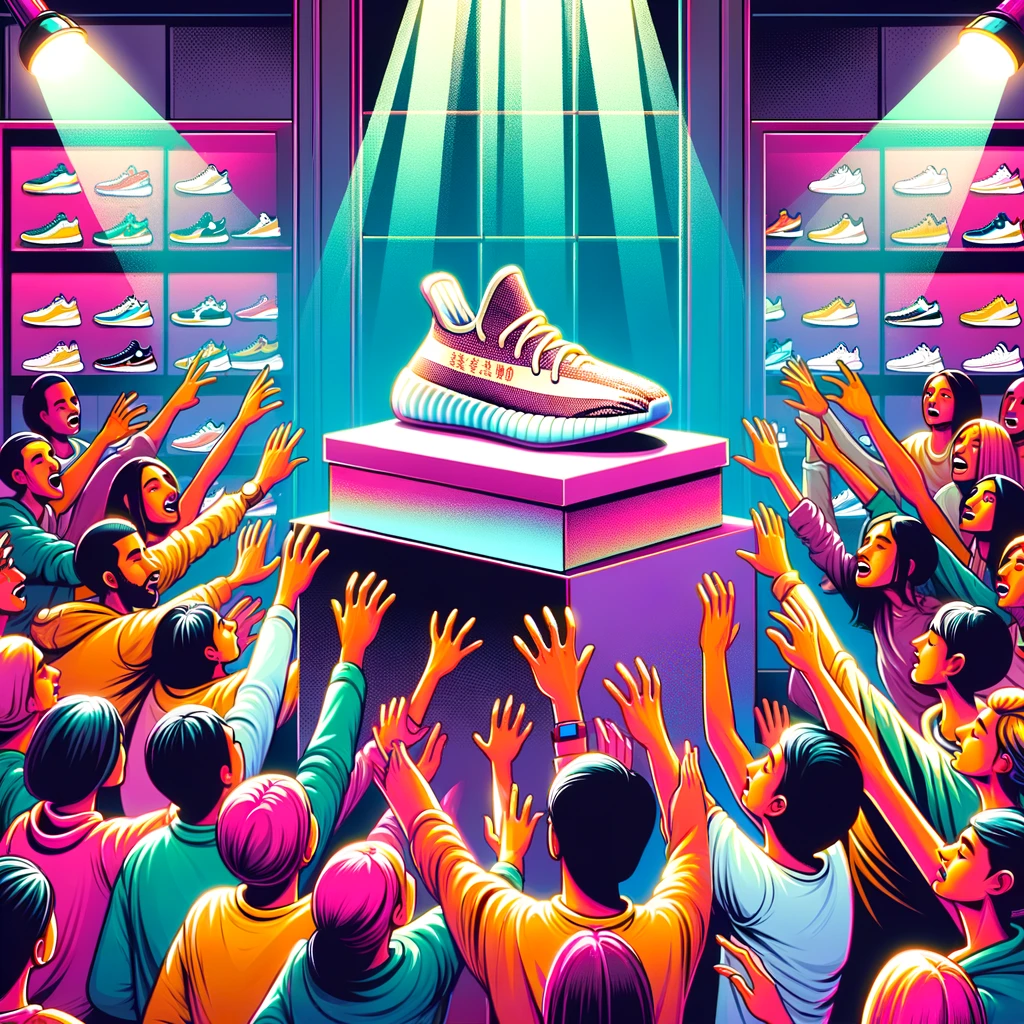 Potential Risks of Buying Pre-Owned Nike Sneakers
Fortunately, buying from Swappa takes the uncertainty out of buying New or Used sneakers. Our shoes are moderated by human staff and authenticated with a powerful app-based authentication process so you don't have to worry about fakes or counterfeits.
Make sure to inspect the photos of used sneaker listings to see how worn the shoes are before purchasing. If you need additional photos or information, leave a comment on the listing for the seller. There shouldn't be any surprises when you receive your shoes.
If the box is important to you, make sure it's included and what condition it's in before purchasing. A listing may not include the box or the box may be damaged.
Sell Your Used Sneakers
Do you have a pair of gently used Nike's sitting in your closet that you want to sell? Sell them on Swappa! You'll pay an almost criminally low fee to sell your shoes to our massive community of buyers and sellers.
Check out our article on How to Seller Sneakers on Swappa

Final Thoughts
Used Nike sneakers are worth it. Buying a used pair of sneakers takes a little more effort than a new pair but you can save a significant amount of money buying used over new.
Who knows, you may find a killer deal on Swappa for a pair of sneakers that were worn once in the store and sat in the closet until they arrived on your doorstep.
If you do decide to purchase pre-owned, make sure to do your due diligence by inspecting the photos and reading over the seller's description. You shouldn't be surprised by the shoes you receive in the mail.