---
Tax season is officially upon us and that means the countdown to file and receive your tax return from the IRS has officially begun. Whether you're mailing it in or filing electronically, here's when you can expect to receive that check from Uncle Sam so that you can plan accordingly.
When can I expect to receive my tax refund?
Despite the government shutdown, tax season officially opened on January 28th, 2019. The biggest question most folks have when filing their taxes is exactly when their tax refund will arrive in the mail or bank account. Let's see if we can help figure that out.
Barring any unexpected delays, the Internal Revenue Service (IRS) says it's still business as usual and your refund should arrive within 21 days of filing. Since that estimate accounts for 90% of individuals, it's a solid time frame for most people. Of course, your individual results may vary and for those with more straightforward taxes, it could arrive even sooner — as early as 10-14 days of filing.
For the fastest tax refund possible, the IRS recommends you e-file your tax return and add your direct deposit. This will cut down on the time it'd normally take for the IRS to mail you out a check and for you to take it to the bank and deposit it.
Keep in mind that it's tough to pin exact tax refund timing as the IRS no longer makes their tax refund processing public, so this is only a best guess. Of course should you run into any problems or want to check up on a filed tax return, you can always use the Where's My Refund? tool on the IRS website to check your refund status. Although we don't recommend procrastinating or waiting until the last possible minute to file your tax return, tax season officially closes on April 15, 2019. So don't delay.
How do most people spend their tax refund?
Curious to learn how most people end up spending their tax refund? According to a recent survey, 27% of Americans plan on using the extra money — which averages $3,000 — to pay off/down existing debt, while 9% will use it to make a "major purchase" or some kind. Another 9% said they'd stash the money in savings, while another 9% plans to "invest it."
The rest of the folks surveyed said they would use the money for a vacation (7%), use it for retirement (7%), or splurge on a luxury purchase (3%). While these may sound less responsible than others on the list, there's really nothing wrong with treating yourself every now and then, especially if you're only using a portion of the money for something you really need.
The good news? You can stretch that dollar as far as it can go by picking up gently used items on Swappa. This can be especially good news for anyone in desperate need of an upgrade, some home tech to make life easier, or fun stuff like cameras or video games.
There's never been a better time to shop for great deals on Swappa. For those curious to see just how far their dollar can take them, here are some prices of the hottest items on our marketplace to help you get the most from your 2019 tax refund.
Cameras

Cameras are the newest category in the Swappa marketplace, added just a few months ago. It's still fairly new, so the selection may not be as robust as something like our smartphones, but that doesn't mean there aren't some great camera deals to be found.
Swappa has most major camera brands — including lenses — ranging from Canon, Nikon, Sony, GoPro and more. If you're looking for the best price on used camera gear, the Swappa marketplace is your best bet. Hit the button below to start shopping our entire selection of cameras. You might be surprised at how much you can save.
Home tech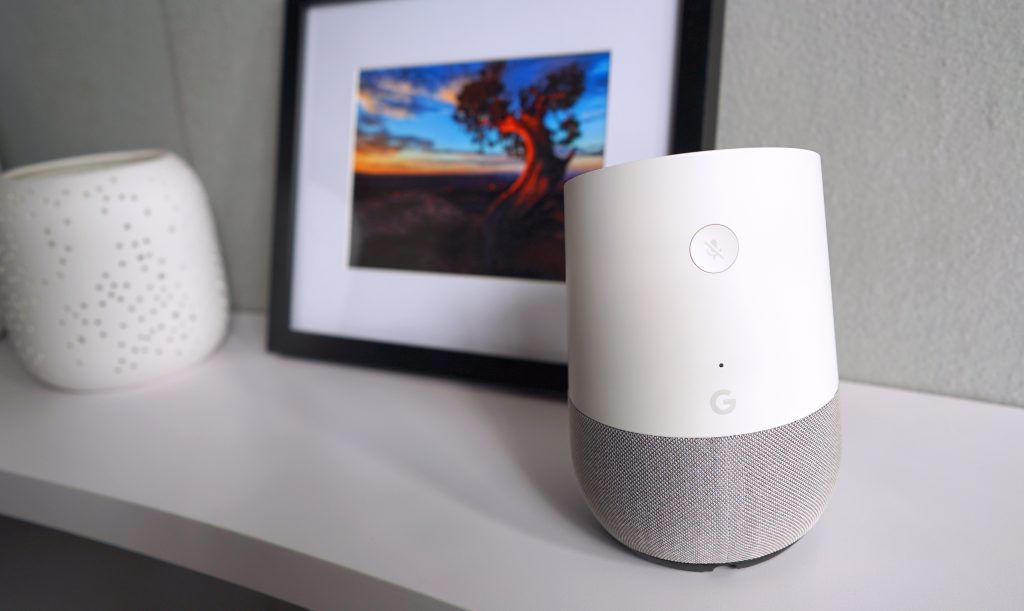 Smart home technology is one of the fastest growing segments in tech and it's showing no signs of slowing down. With so many products available, you can find voice controlled speakers, automated lights, or even robot vacuums to clean your house with zero effort.
Typically these sound like luxuries, but if you have a little money left over from your tax return this could the perfect time to add some smart tech to your home. If you're looking to spend less on Amazon Echo ($50+), Google Home Hub ($90+), or Apple HomePod ($300+), you know you're getting the most from your dollar with used home tech on Swappa.
Smartphones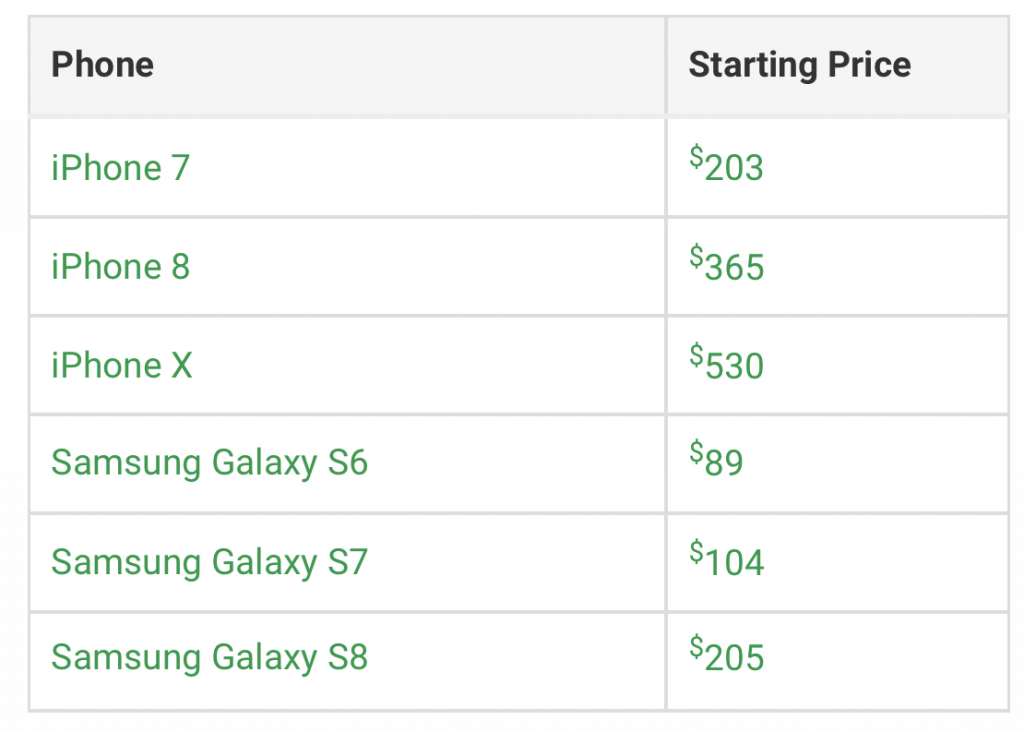 Anyone that's been looking to upgrade their aging smartphone may find their tax refund is the perfect way to get something more this century. We kid but really, smartphones have a come a long way in recent years, with dramatically better battery life, cameras, faster performance, and even better cell connections than models from 4 years ago.
No matter your preference, Swappa has a huge selection of smartphones ranging from new-ish Apple devices like the iPhone X ($515+), to the more affordable iPhone 7 ($195+) and iPhone 7 Plus ($250+). If Android is more your style, you'll find great prices on the Google Pixel 2 XL ($260+), Samsung Galaxy S9+ ($355+) or even the OnePlus 6T ($500+).
Why pay retail prices when a gently used phone will get the job done and stretch your tax refund as far as possible. Heck, you could get something for the entire family. Browse all used phones on Swappa by hitting that big green button. ⤵️
Smartwatches

Folks who scored a crazy good deal on a used iPhone or Android, you may find yourself looking for a little extra something to compliment your new smartphone. A smartwatch is a great way to keep tabs on your notifications, while tracking your fitness goals and helping out when your hands are full.
Whether you're looking for an Apple Watch ($95+) (for your iPhone (we have most every model ever manufactured), something for your Samsung, or just a watch that's compatible with any Android smartphone (the Ticwatch E is a steal at $95+), Swappa has you covered. To start browsing our entire selection of smartwatches, hit the link below. 👇
Video Games & Consoles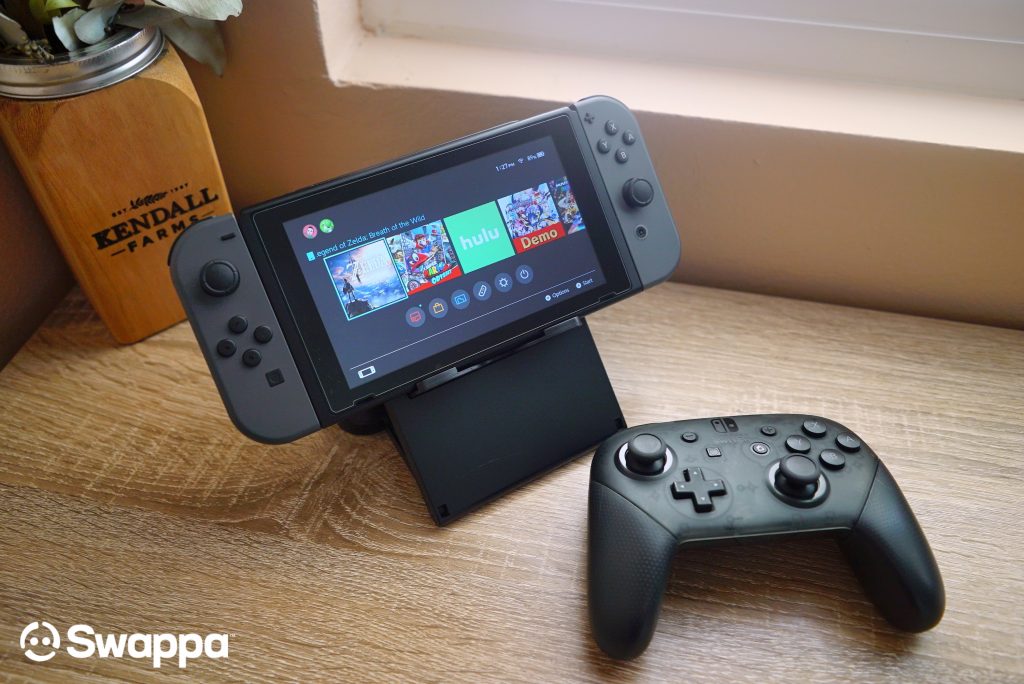 While you could argue nobody needs a new video game or console to kill some time, the same can be said for donuts but that doesn't make them any less amazing. Rest and relaxation is important and if you find yourself with a little money left over in your refund, a new video game or console could be just what the doctor ordered.
Swappa has a huge selection of video games — everything from Red Dead: Redemption II, to Far Cry 5 and Super Smash Bros. Ultimate — all priced lower than you'll find them at your local GameStop. Should you decide it's time to upgrade your console to something more recent, you can find some crazy good deals on a PlayStation 4 Pro ($364), Xbox One X ($355), or Nintendo Switch ($270).
SHOP GAMES & CONSOLES ON SWAPPA