You can always scour the internet in hopes of finding a deal but rather than save a few dollars on a few random goods, why not pick up the stuff you really want? Buying your tech on Swappa is the perfect way to get the best Black Friday and Cyber Monday deals, no matter the time of the year (and you don't even have to leave the comfort of your couch to do it).
Bargain shoppers in search of the best deals already know the Swappa marketplace is where you'll find the most savings, that's because buyers deal directly with sellers in our marketplace. That means there's nothing standing in between you and scoring best deals this side of the internet.
We're making it easy on you this Black Friday/Cyber Monday by listing some of our top picks either for yourself or a loved one. Whether you're shopping on Black Friday Cyber Monday, or any day for that matter — there's a little something here for everyone in our Shopping Guide. But if you'd better act fast if you don't want someone else snatching up your deal.
Best iPhone Deals
iPhone X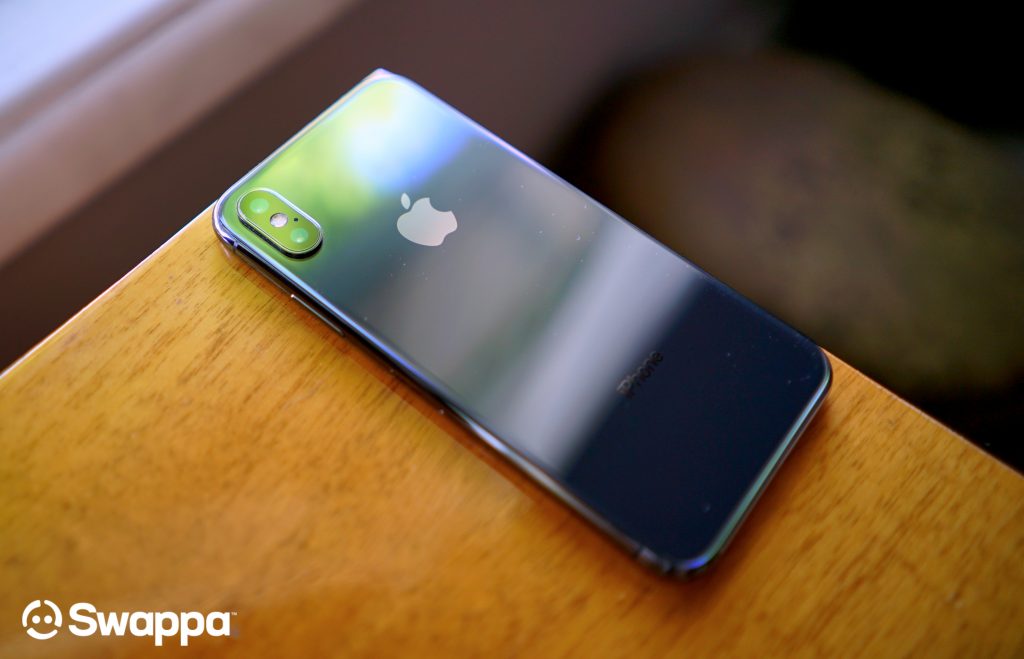 Earlier this year Apple made the interesting decision to discontinue the iPhone X. With the iPhone X sharing more similarities than differences with the iPhone XS, used models remain a great, lower-cost option for those looking for the conveniences of a modern iPhone (OLED display, Face ID, wireless charging, etc.), just without the extremely high sticker price.
Although the iPhone X is no longer being produced by Apple, there are hundreds of models being sold on Swappa at this very moment. If you're looking for the best deal on a cheap iPhone X, you've definitely come to the right place.
Currently, prices for iPhone X listings on Swappa start around $715 (64GB). Compare that with new retail prices for the iPhone XS — $999 (64GB), $1,149 (256GB), and $1,349 (512GB), you're basically saving a small fortune by sticking to last year's model.
To get started shopping in our marketplace, simply hit the link below to browse our entire inventory.
Budget pick: iPhone 7 Plus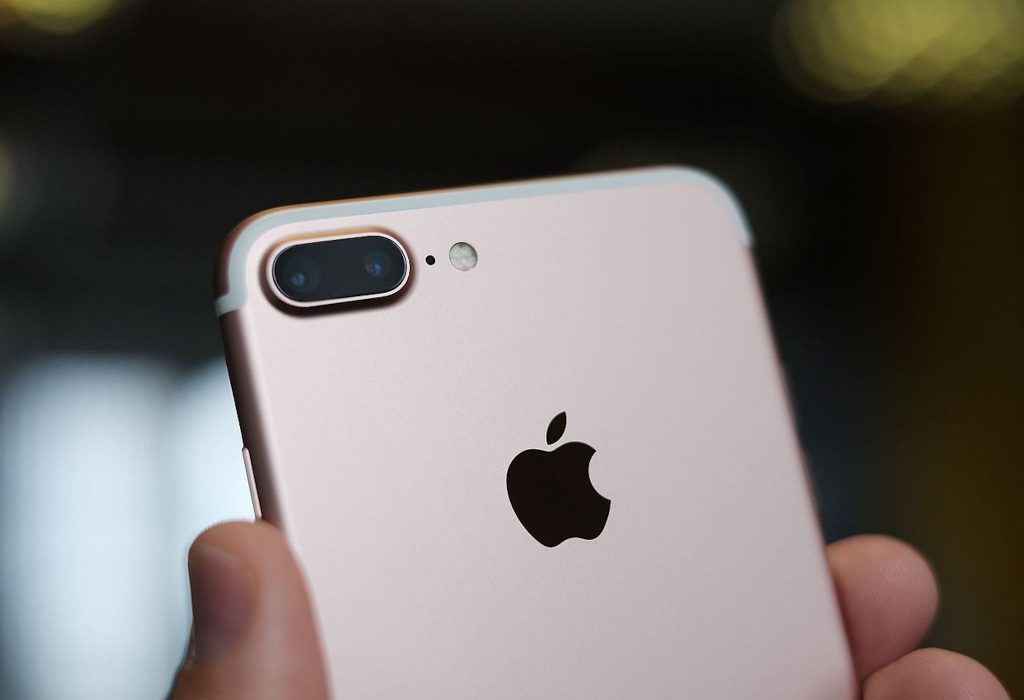 If you're looking to further save a few more bucks, the iPhone 7 Plus is great way to get into the Apple ecosystem without having to sell the family cow to afford it.
The iPhone 7 Plus provides many of the same features as more recent iPhones — including dual camera portrait mode and water resistance — only in a slightly larger form factor. Another plus? The tried-and-true fingerprint sensor can get you into your phone faster than Face ID, so it's also got that going for it.
Arguably the best part about the phone is its price, with used models in the Swappa marketplace average around $386 — you're looking at some pretty serious savings. Compare that with new retail prices from Apple at $569 (32GB) and $669 (128GB) you'll be saving a bundle by shopping on Swappa.
You can browse our entire selection of cheap iPhone 7 Plus models by hitting the link below.
Best Android Phone Deals
Pixel 2 XL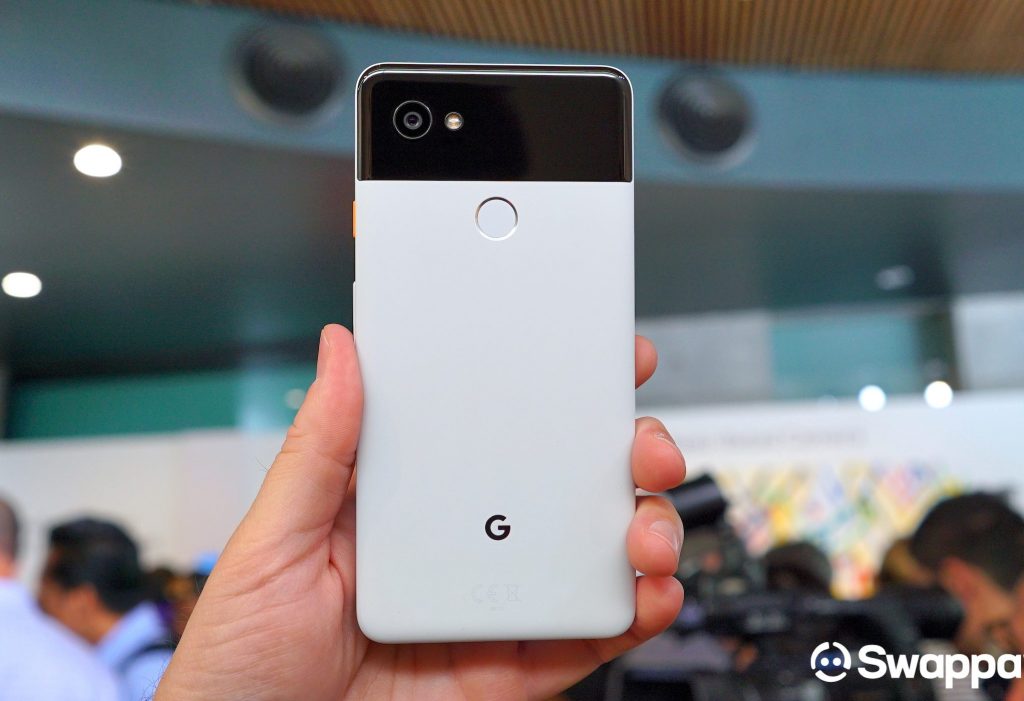 There are a lot of great Android smartphones out there but few made by Google themselves. The Pixel 2 XL one of these devices and since Google built the entire operating system, you can rest easy knowing your device will receive constant software support for the foreseeable future.
The Pixel 2 XL is easily one of the best smartphone cameras around, thanks to Google's exclusive HDR+ software that takes advantage of their machine learning to tune images in the blink of an eye. The results speak for themselves, with Pixel devices being the low-light king when it comes to smartphone photography.
Since the Pixel 2 XL features most of the same specs as the Pixel 3 XL, you're not really missing out on much. The much lower entry price of the 2 XL — which starts around $449 — makes it an extremely attractive option for anyone looking for solid software support and the best camera around.
Budget pick: Samsung Galaxy S8 Plus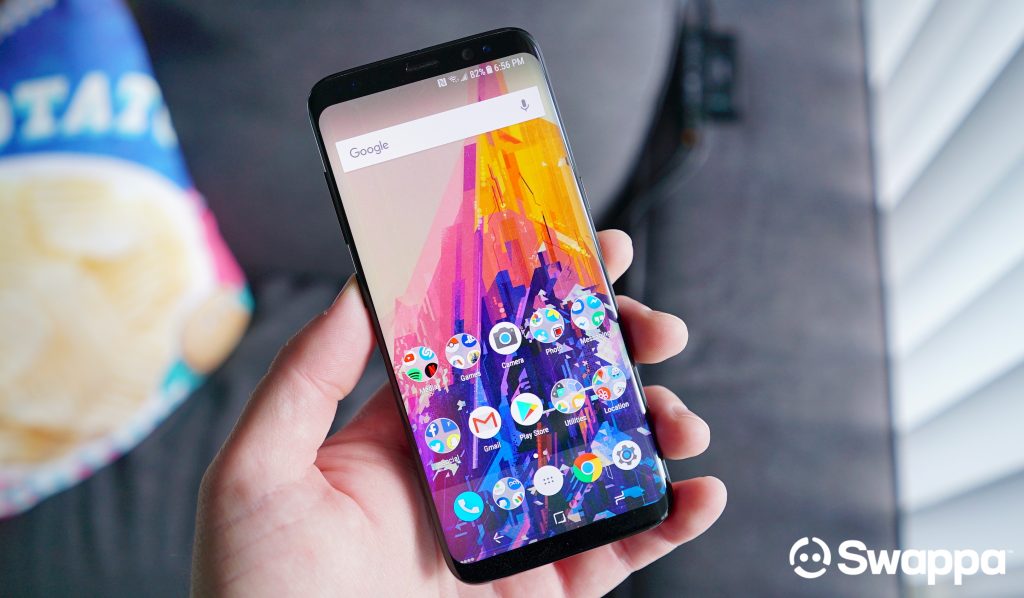 The Samsung Galaxy S8 Plus is the Swiss army knife when it comes to smartphone features. Coming equipped with wireless charging, water resistance, a great performing camera, and a headphone jack — it's by far one of the most feature rich Android devices you can buy without breaking the bank.
Seeing as how the Galaxy S8 Plus is one of the most popular smartphones around, stock is high and it's easy to find a model that supports your specific carrier network. Current prices average around $379 in the Swappa marketplace which means there's no better time to buy a cheap Galaxy S8 Plus than right now.
Best Camera Deals
Sony A6000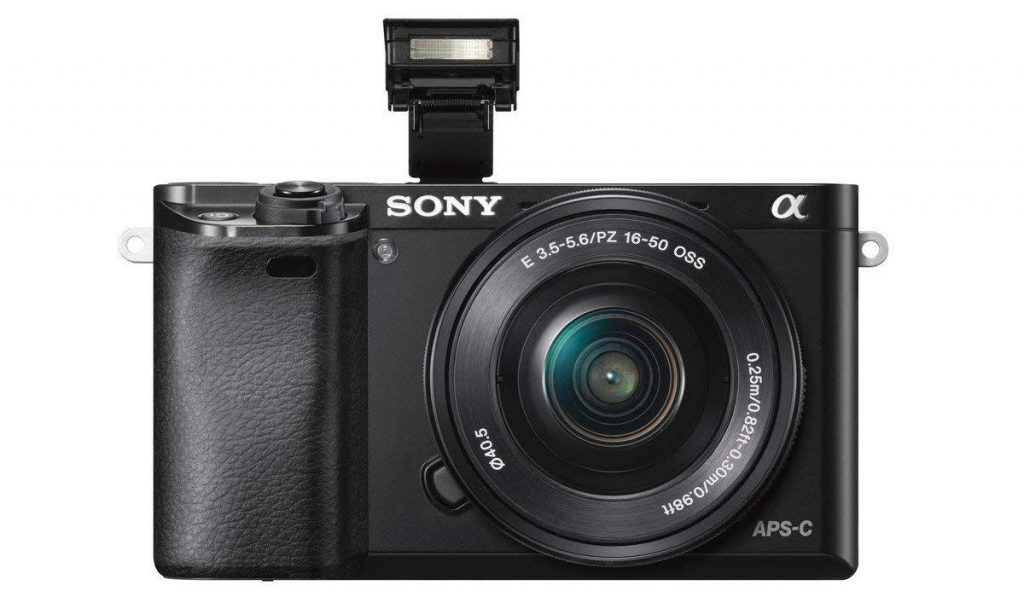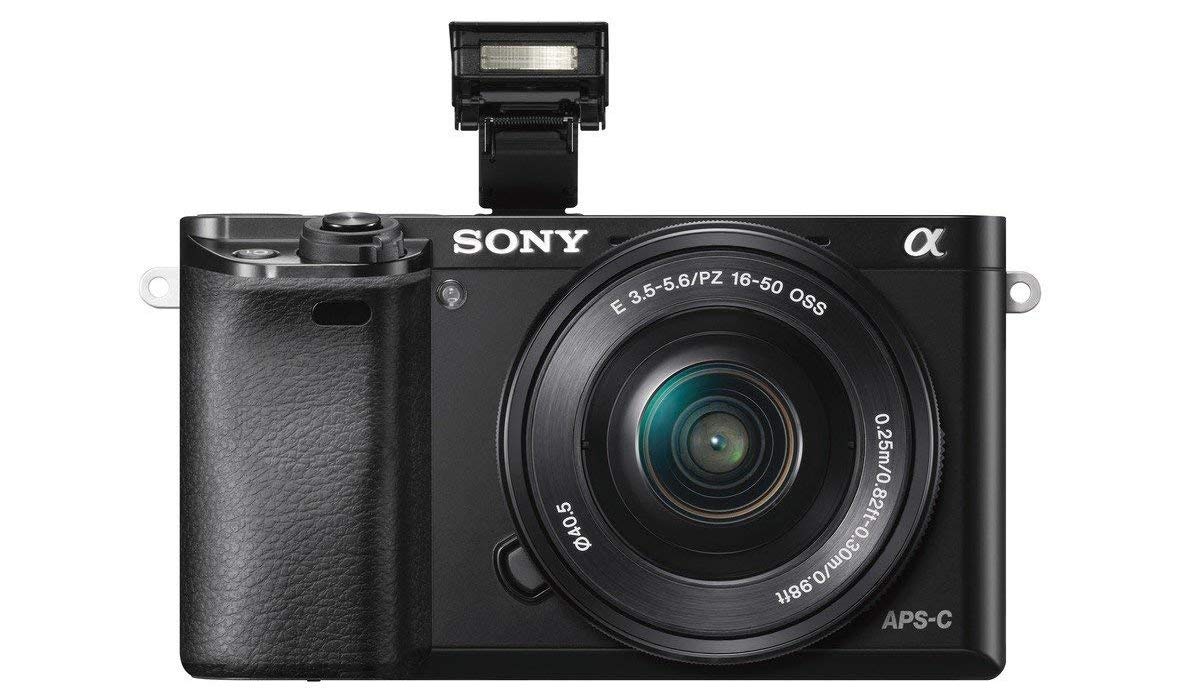 The Sony A600 is one of our favorite mirrorless cameras and for good reason. The camera is chock full of features, while remaining compact and easy to travel with. Whether you're wearing the camera around your neck or stuffed inside a bag, it wont weigh you down.
The A600 features NFC and WiFi direct to quickly transfer photos off the camera and onto your smartphone. The built-in OLED viewfinder is incredibly bright and the focus peaking makes it painfully simple to fine tune your focus manually. Whether you're looking to snap photos of the Sistine Chapel or kick off your new YouTube channel, the A6000 is a solid shooter to start your camera journey.
Prices for a used Sony A6000 start at $415 in the Swappa marketplace. To start shopping our entire selection, just hit the button below.
Canon T5i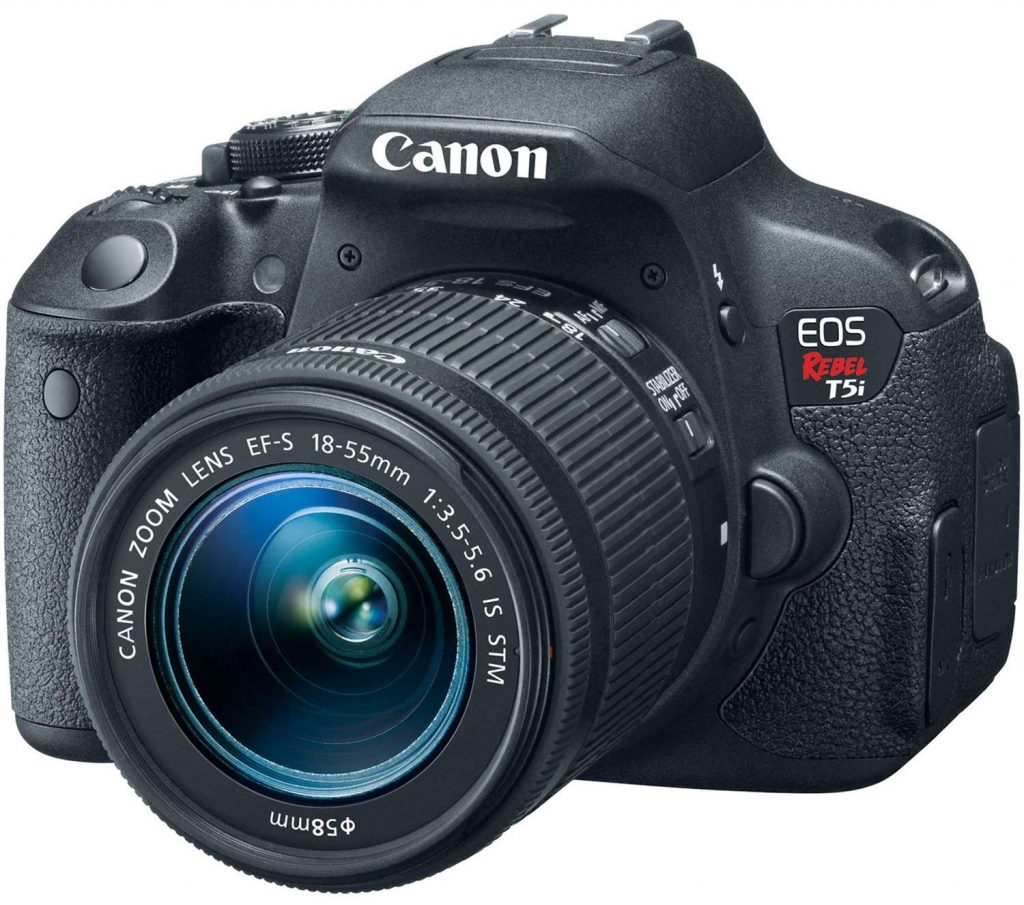 The Canon T5i is surprisingly robust for being one of Canon's more entry-level cameras. The DSLR is great for those looking to get a little more serious about their photography, while remaining light on the wallet. With a fully rotating screen, WiFi, hot shoe mount and microphone input for use with external microphones, you'll have everything you need to get started shooting photos and video.
One of the biggest advantages that comes with buying a cheap Canon T5i is that it's compatible with so many first and third party lenses, so you'll have absolutely no trouble finding a lens to suit your needs. With so many options, you're sure to find something you love.
Prices for a used Canon T5i start at $410 but you'll need to hurry before someone snatches up your deal. You can shop our entire selection of Canon T5i cameras on Swappa using the link below.
GoPro HERO5 Black
While it's true you could use your smartphone to record HD videos of your adventures, if you're going to be away from the outlet for an extended amount of time, you probably want to prolong your battery life as much as possible. In these cases, a dedicated video recorder makes sense and there are few as small or more versatile than a GoPro.
Swappa has a huge selection of used GoPros for sale. While you can always opt for the latest model, if you're looking for a cheap GoPro it's hard to go wrong with the GoPro Hero5 Black. This model shoots in 4K UHD and snaps still photos in 12MP. For active outdoorsy types, the GoPro Hero5 Black is waterproof up to 33ft straight out of the box, so you don't even need to buy a special case.
The Touch screen on the back allows you to preview shots, quickly change settings, even trim footage you've recorded. Just don't forget to pick up a high capacity SD card to record footage, there's no built-in storage on this thing.
Prices for used GoPro Hero5 Black models start at $175 on Swappa, all you have to do is hit the button below to start shopping.
Best Smartwatch Deals
Apple Watch Series 2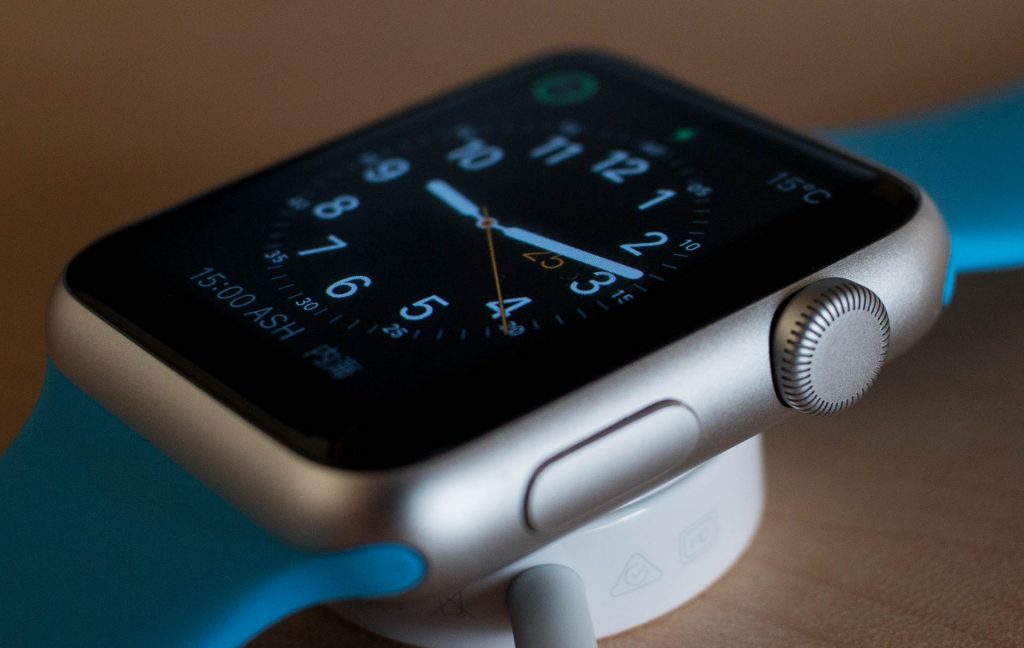 The Apple Watch Series 2 was announced alongside the Apple Watch Series 1 back in 2016. Known as the higher-end model of the two, the Apple Watch S2 debuted at $369/$399 and included improved hardware like a dual-core Apple S2 processor, water resistance up to 50 meters, a brighter display, and GPS.
In many ways the Apple Watch Series 2 was the true sequel to the first generation Apple Watch (Series 0) and remains a fantastic base option for those that want a little more out of a smartwatch like GPS tracking and water resistance.
Prices on Swappa start average around $214 for the 42mm model and $198 for the 38mm version. You can get started shopping all of the Apple Watch Series 2 models in the Swappa marketplace using the appropriate buttons below.
 BUY APPLE WATCH S2 (42mm)    BUY APPLE WATCH S2 (38mm) 
Budget pick: Huawei Watch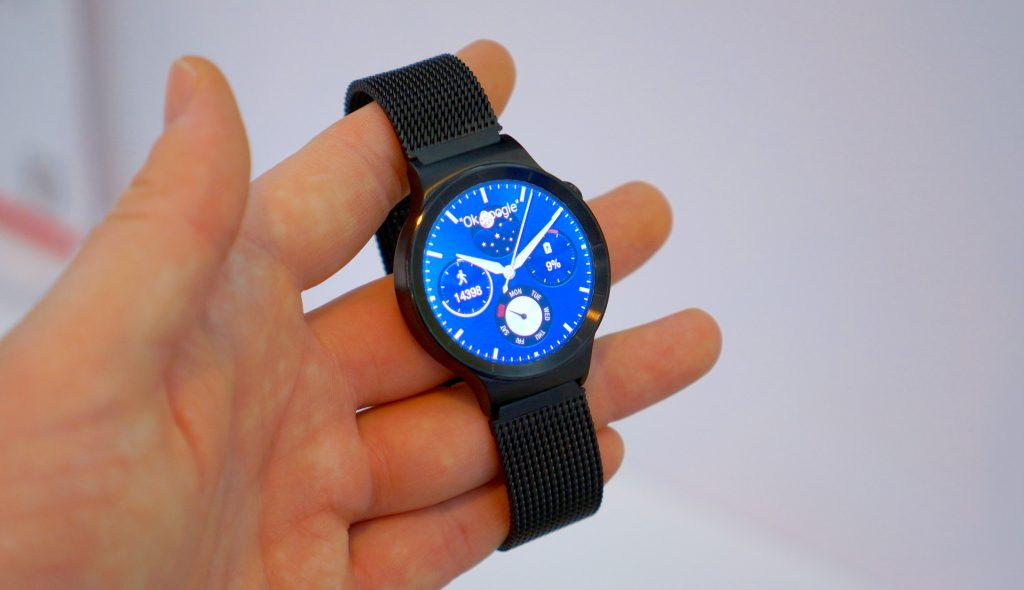 If you're looking for an even more affordable smartwatch — one that works on your Android smartphone — our budget pick would have to be the Huawei Watch. The watch is great for receiving and responding to notifications on your wrist, but lacks GPS and mobile payment functionality.
The Huawei Watch was recently updated to the all new "Wear OS" version to 2.0, which features an entirely new user friendly interface. You can find the Huawei Watch for as low as $95 on Swappa, but you'll need to act fast as supplies are limited.
Best Laptop Deals
MacBook Pro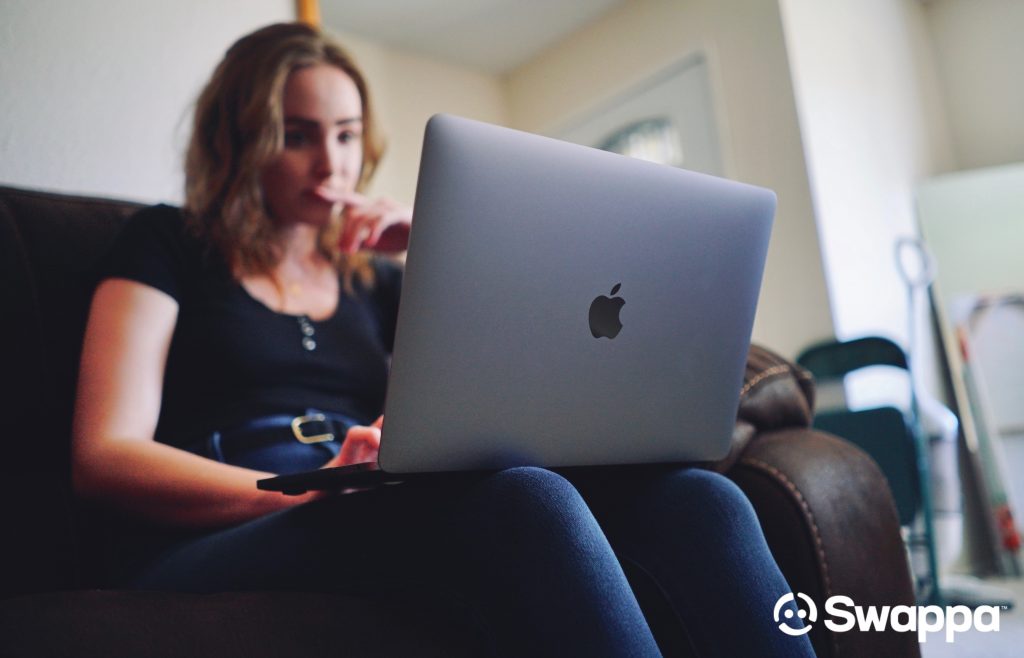 Whether you're looking at a laptop for school, work, play or all the above, an Apple MacBook Pro is always a solid choice. Apple has done a great job at meeting most people's needs by manufacturing a handful of models that can fit into your budget. The only problem is brand new MacBooks are notoriously expensive, so if you're looking for a great deal on a cheap MacBook, buying a previous generation model on Swappa is your best bet.
Need something inexpensive? MacBook Air prices start at $443. Looking for something light and compact? The MacBook Retina is a more premium choice with prices starting at $619. Need a workhorse for photo/video editing? Then check out the MacBook Pro 13-inch or 15 inch with prices starting at $515 and $824, respectively. You can shop our entire inventory of gently used MacBooks by using the link below.
Microsoft Surface Book 2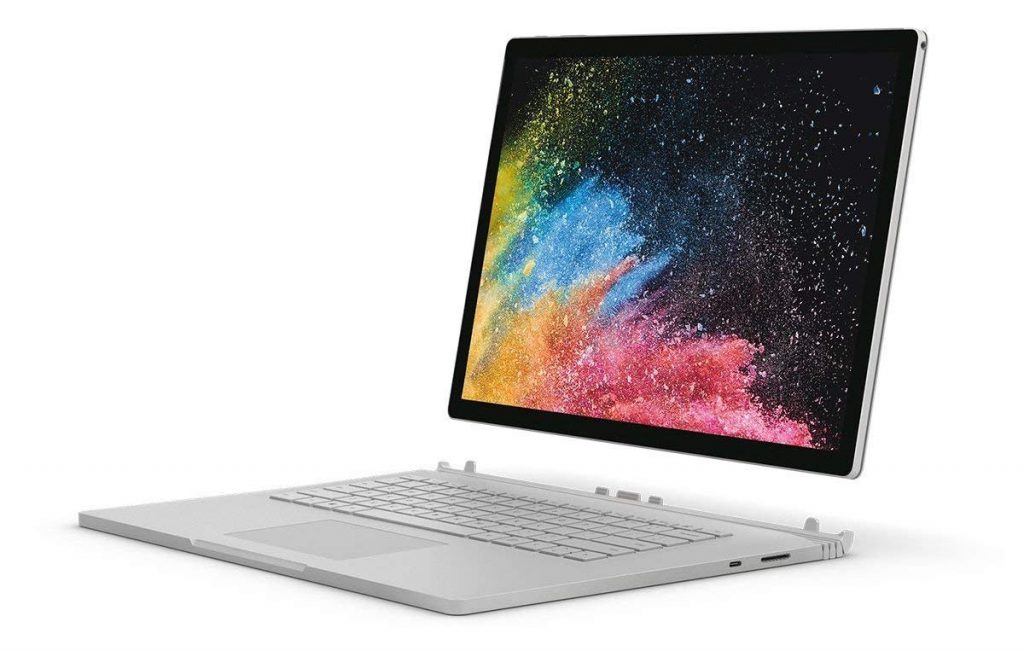 For those looking to avoid Apple's ecosystem — or go with an operating system that's a bit more familiar — the Microsoft Surface Book 2 is a great Windows alternative to the MacBook Pro.
We've got a handful of cheap Surface Books listed on Swappa, with the average prices of the 13.5-ich model starting at $825, while the 15-inch model starts at $1,783 in the Swappa marketplace. Hit the links below to start browsing our entire selection of gently used Microsoft Surface Book 2 models on Swappa.
BUY SURFACE BOOK 2 (13.5″)  BUY SURFACE BOOK 2 (15″)
Budget pick: Samsung Chromebook Pro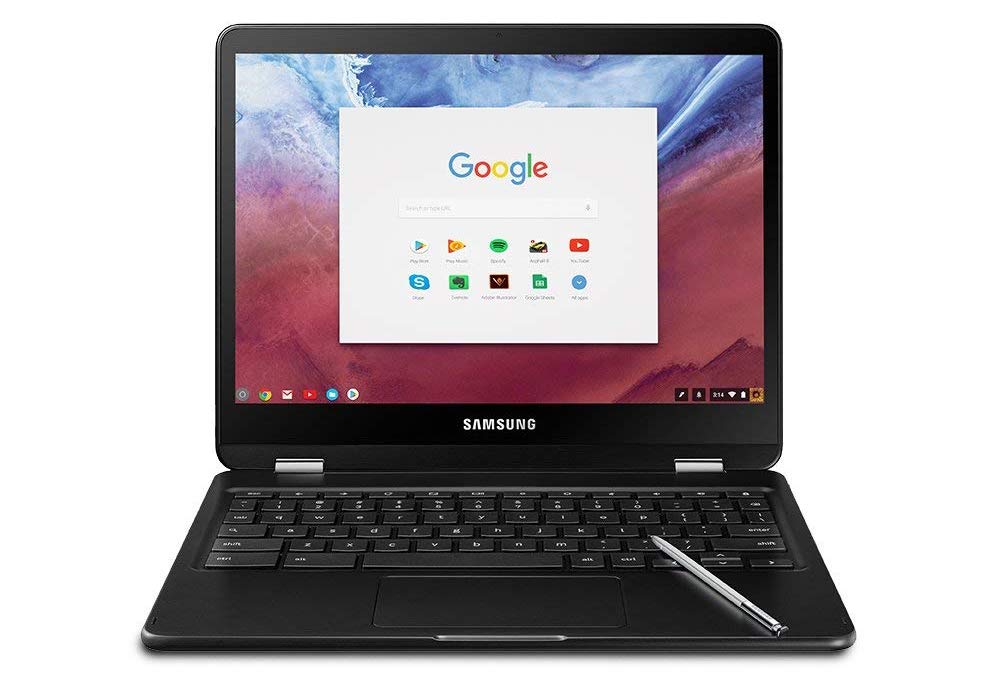 The vast majority of people need a laptop purely for browsing the web and if you find yourself in that camp, a Chromebook is a great way to save a bunch of money on a laptop. Powered by Google's Chrome OS, the laptop primarily relies on cloud-based apps to get work done (Google Docs, Gmail, etc.).
These low cost laptops are easier on the wallet, with one of the best being the Samsung Chromebook Pro. This laptop flips around into a tablet-like mode and features a built in pen to write on the screen. Prices for the Samsung Chromebook Pro start at $310 but quantities are limited so you'll need to act fast.
BUY SAMSUNG CHROMEBOOK PRO ON SWAPPA
Best Game Console Deals
Sony PlayStation 4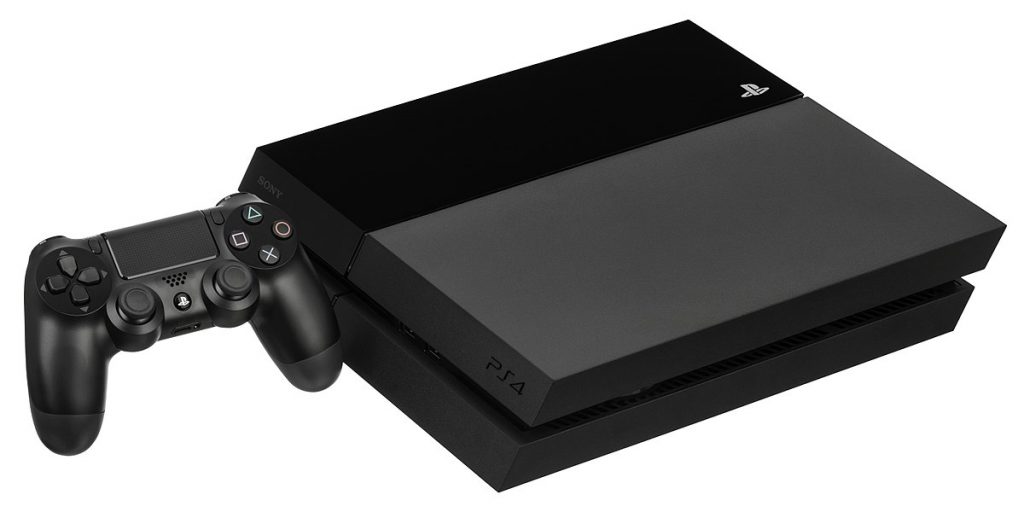 The PS4 is the most popular video game console around and there's absolutely no shortage of content. With a seemingly endless amount of game titles available for the console, the hardest part is finding the time to play them all.
Swappa is the best place to find deals on cheap PS4 consoles. With prices starting at $180, you might have enough money left over to pick up a few games while you're at it. If you crave a little more power, the PS4 Pro starts at $350 but hurry as supply is limited. Get started shopping all our PS4 deals by hitting the buy button below.
Xbox One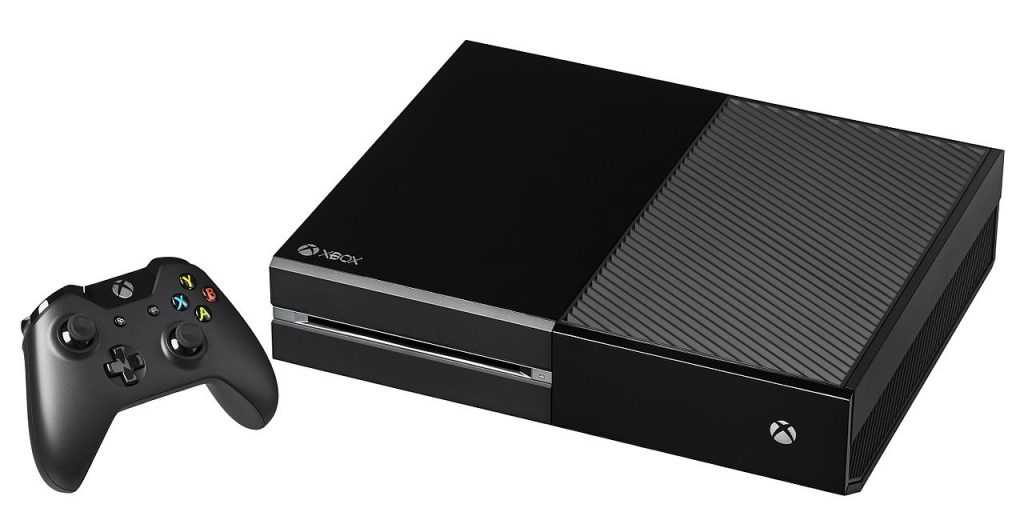 If the Microsoft Xbox One is more your style, you can also find some crazy good deals right here on Swappa. Cheap Xbox One consoles can be found all over the marketplace, with prices starting at $140. There's also the slightly revised Xbox One S (slim) — starting at $185 — which features mostly the same hardware in a slightly smaller package.
No matter which model you choose, don't forget to pick up a handful of games while you're at it. We've got plenty of used games in our marketplace at a fraction of GameStop's prices. You can shop all of our Xbox One deals by hitting that big green button.
Nintendo Switch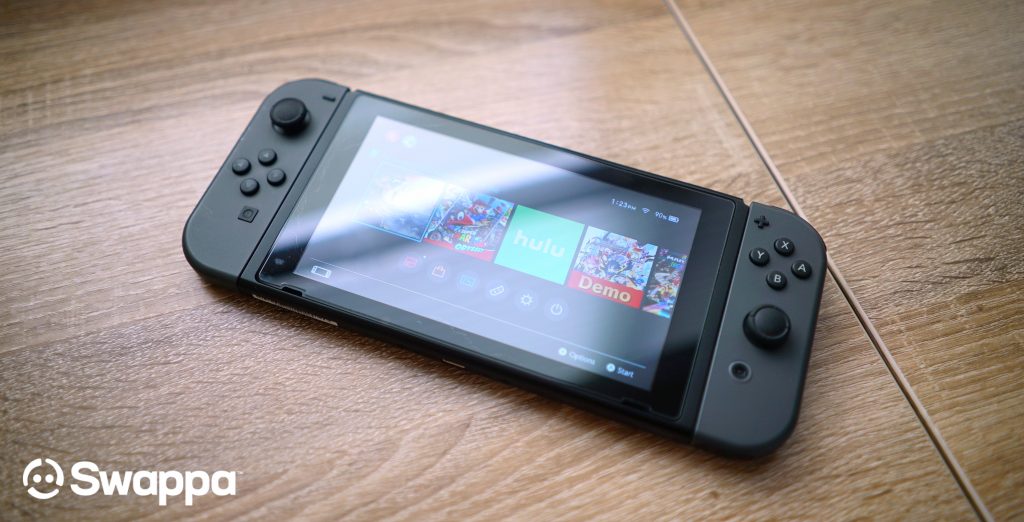 Most game consoles tie you down to your home which may not be convenient for busy lifestyles. For gaming on-the-go, the Nintendo Switch is the only home console that you can also take and play wherever life takes you.
There's no wrong way to use the Nintendo Switch, with three ways to play: either docked and connected to your TV, handheld mode, or tabletop mode with detachable controllers and built-in kickstand.
Not only can you find the best deals on cheap Nintendo Switch hardware, but Swappa also has a nice selection of used Switch games as well. Why pay full retail when you can save huge with a gently used Nintendo Switch? Check out our entire selection using the link below.
Best Video Game Deals
Red Dead: Redemption II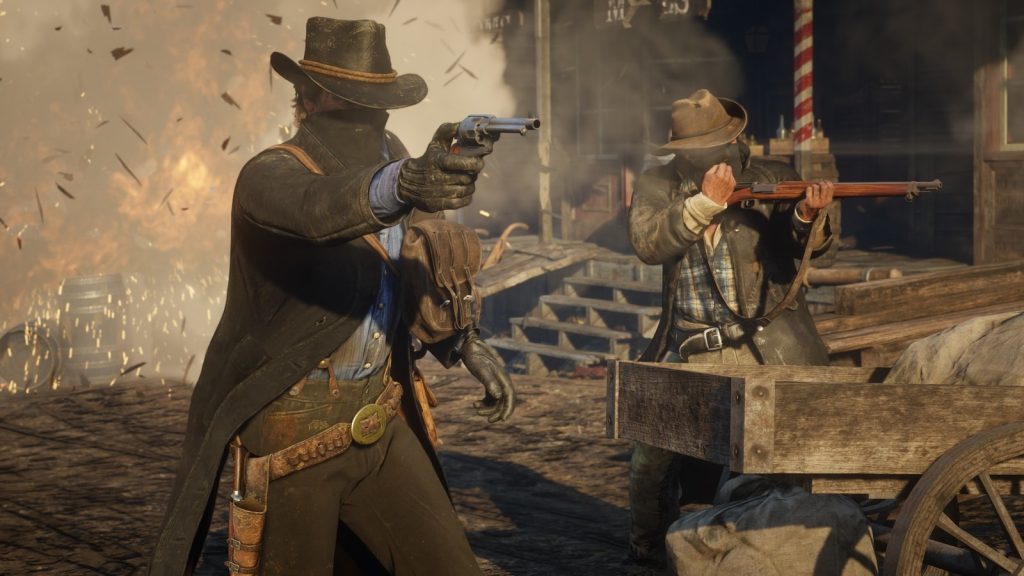 Read Dead: Redemption II is the breakout hit of 2018. A sequel to Rockstar Games' PS3/Xbox 360 title (released back in 2010), RDR2 has been a long time in the making. The game takes place in 1899 America with players taking command of Arthur Morgan. The vast, open world gameplay and extreme attention to detail will make you feel like you really are in the Wild West.
RDR2 is rated Mature, so keep that in mind if you're planning on gifting it to any little ones. For everyone else, you can pick up a used copy of Red Dead: Redemption II on either the PS4 or Xbox One using the links below.
BUY RD:R2 (PS4) ON SWAPPA  BUY RD:R2 (XBOX) ON SWAPPA
Spider-Man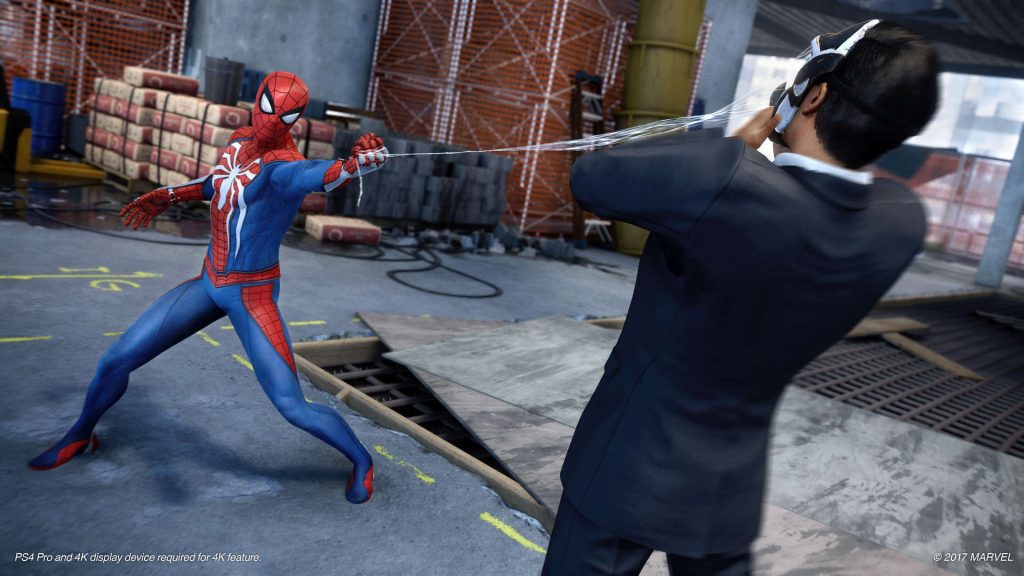 Spider-Man was easily one of the most critically acclaimed video games titles to launch this year. A PS4 exclusive, Insomniac Games created a wide, open-world environment, with players taking control of Peter Parker — aka Spider-Man — as he swings around New York City tackling baddies and saving civilians.
Spider-Man received a solid Metacritic score of 87, with critics praising the game's solid gameplay and stunning visuals. The best part? With its Teen rating, Spider-Man is something the whole family can enjoy. If you hurry, you can find used titles in the Swappa marketplace but they wont last long.
BUY SPIDER-MAN (PS4) ON SWAPPA
Best Home Tech Deals
Amazon Echo (2nd Gen)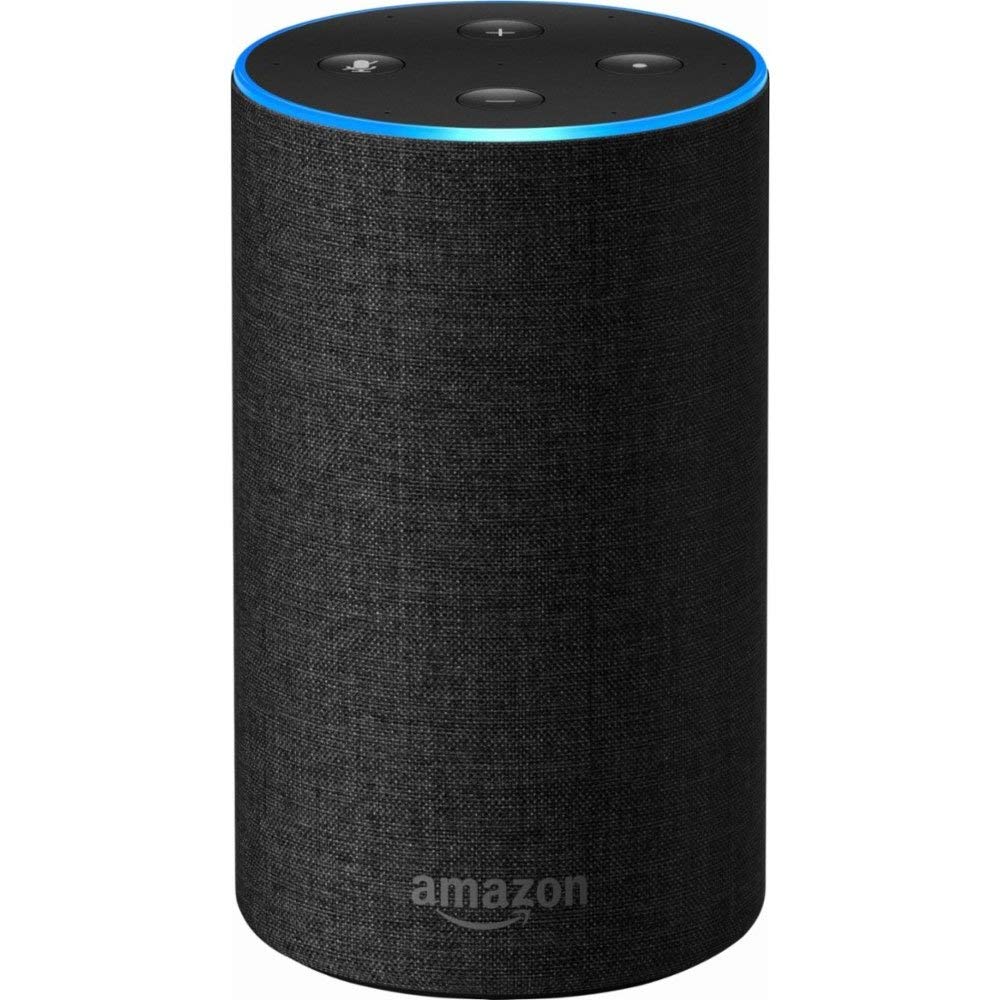 The Amazon Echo easily the most popular "smart speaker" and for good reason. The Echo's features Amazon's voice assistant — Alexa — and allows you to control your (compatible) smart home devices and services using nothing but your voice.
Amazon has faithfully been updating the hardware, with the Amazon Echo 2nd Gen being my top pick for anyone looking for the best deal on a smart speaker. The Echo 2nd Gen has more than enough sound to fill an entire room and will be your go-to for entertaining guests, playing music, or looking up just about anything on the internet.
Alternatively, the first generation Amazon Echo is also a great buy, with a design that's less compact than the second generation model. To browse our entire inventory of Amazon Echo devices, simply hit the link below. You're sure to find a great deal on something that will fit your budget.
SHOP AMAZON ECHO DEVICES ON SWAPPA
Google Home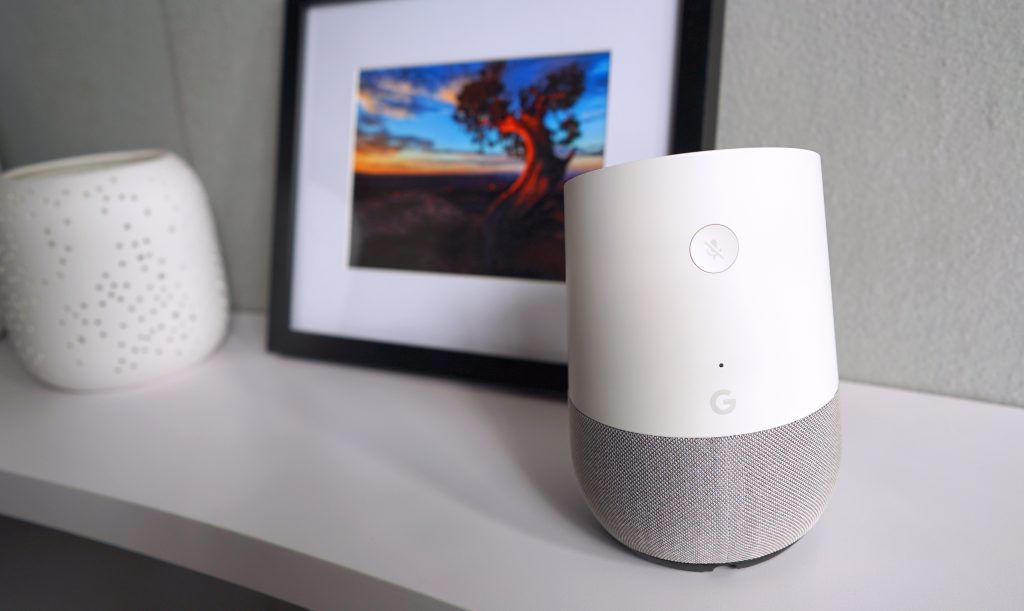 For those already enjoying a myriad of Google services, the Google Home could be a better fit for those looking for a voice-controlled smart speaker.
Google Home works similar to the Echo, allowing you to control your smart home tech, play music on your favorite services, or even cast videos to your TV using nothing but your voice. It's a great alternative to the Echo and since it's powered by Google Search, it's easily the smartest speaker you'll have in your home.
To check out and compare Google Home prices in our marketplace, simply hit the link below to start shopping.