---
It's no secret that the Swappa marketplace is the easiest way to find the best deals on used tech. The toughest part is figuring which of the many phones available in our marketplace are worth your hard-earned money.
Don't worry, that's exactly why we created our very own Swappa Buyers Guide to help you get the information you need before investing your money on a new (or gently used) device.
In this post we'll be taking a look at the Samsung Galaxy S9, giving you a detailed look at the phone's hardware specs, best features, and how it compares to some of its siblings. Let's dive in.
Samsung Galaxy S9 specs
| | Galaxy S8 (2017) | Galaxy S9 (2018) | Galaxy S10 (2019) |
| --- | --- | --- | --- |
| Display | 5.8-inch Super AMOLED (2960 x 1440) | 5.8-inch Super AMOLED (2960 x 1440) | 6.1-inch Dynamic AMOLED (1440 x 3040) |
| Processor | Qualcomm Snapdragon 835 | Qualcomm Snapdragon 845 | Qualcomm Snapdragon 855 |
| RAM | 4GB | 4GB | 8GB |
| Storage | 64GB w/ micro SD card | 64GB, 128GB, 256GB w/ micro SD card | 128GB, 512GB w/ micro SD card |
| Rear camera | 12MP | 12MP Dual Aperture | 12MP Dual Aperture, 12MP ultra-wide, 12MP telephoto |
| Selfie camera | 8MP | 8MP | 10MP |
| Water resistance | IP68 | IP68 | IP68 |
| Battery | 3,000mAh | 3,000mAh | 3,400mAh |
| 3.5mm headphone jack | Yes | Yes | Yes |
| Cellular | 4G LTE | 4G LTE | 4G LTE / 5G mmWave |
Want to see how the Samsung Galaxy S9 stacks up to other Galaxy phones? Head over to our Galaxy S9 Comparison Guide to learn more.
The Samsung Galaxy S9 was originally released in March 2018 alongside the larger Galaxy S9+. The phone is Samsung's answer to the iPhone 8 that launched a few months prior and goes for their usual kitchen sink approach when it comes to hardware and software features.
Galaxy S9 design
On the front, the Galaxy S9 has a gorgeous 5.8-inch curved AMOLED display with very small black bezels. It's not quite the "all-screen" design found on newer iPhones, but it's close enough.
The back of the Galaxy S9 is covered with Gorilla Glass 5, and features a solid aluminum frame. You'll also find a single camera lens and fingerprint sensor placed just underneath. It's a slight revision of the previous Galaxy S8, with a better placement that makes all the difference.
The Galaxy S9 is jam packed with convenient hardware and software features like an Always-On Display, Iris scanner, Intelligent face scan, stereo speakers tuned by AKG, Qi-enabled wireless charging, 15W fast charging, Samsung Pay, and more. And although the Galaxy S9 is not waterproof, it does feature IP68 water resistance which is rated for 5 feet of water submersion for 30 minutes.
Galaxy S9 colors

The Samsung Galaxy S9 originally launched in 3 colors: midnight black, coral blue, and lilac purple. Sunrise gold and titanium gray launched later in the lifecycle, making these colors a bit more rare and harder to find. The most popular Galaxy S9 color sold on Swappa is by far the black model, followed by purple.
Galaxy S9 carrier models
If you're looking for a Galaxy S9 compatible with your carrier's network, you have a few model numbers to choose from. The G960U is the most popular US carrier model, while the G960U1 is the more universal US-unlocked model. You'll also find a G960W for Canada.
Galaxy S8 vs S9
Compared with the Galaxy S8, the S9 is extremely similar, offering only a handful of small upgrades to further refine the user experience.
Galaxy S9 camera
The first is the improved camera with a 12MP Dual Aperture lens that can mechanically adjust from f/2.4 to f/1.5 depending on the lighting environment. This allows the camera to effectively open up to let in more light for dimly lit situations, or close things up for sharper photos in bight outdoor daylight.
Samsung also introduced Super Slow-mo on the Galaxy S9 which can capture 960fps video clips. That's even slower than the newest iPhones which cap out at 240fps.
Other changes
You'll also more subtle changes like a better placed fingerprint sensor just underneath the camera, instead making it MUCH easier to find by touch. You also get the option of Intelligent Face Scan (face unlock) in brighter lighting conditions, or the Iris scanner in low light.
Oh, and don't forget you also get an improved processor — Snapdragon 845 (S9) vs 835 (S8) which should help with overall speed, performance, and reliability.
What's the Galaxy S9 missing?
So what's missing? Well, if you want bigger screen, more RAM, faster processor, bigger battery, reverse wireless charging, or a triple camera system — you'll need to upgrade to the newer generation Samsung Galaxy S10.
The Samsung Galaxy S20 is also great if you're looking for a 120Hz display and 5G. Newer models also feature a Dynamic AMOLED which is similar to Super AMOLED, only it comes with HDR10+ certification.
Should you buy the Galaxy S9 in 2021?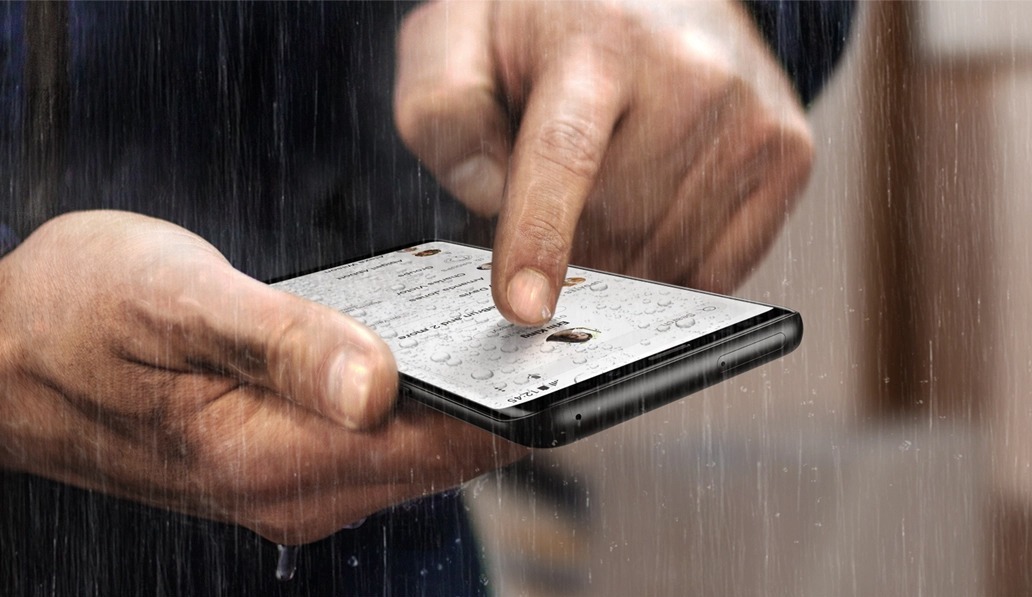 If you're looking for a well-equipped phone that looks great and gives you the best value — the Galaxy S9 is a top pick. In fact, the Galaxy S9 is more than a good phone, it's essentially a jack-of-all-trades and one of Swappa's best-selling phones.
Arguably the best part about the Galaxy S9 is the price. On Swappa, you can find gently used Galaxy S9 prices starting at $174 depending on the condition, carrier, and storage configuration. To browse prices for various carrier models, feel free to use our handy widget below.
Swappa the safest place to buy used tech online. This is because our support team manually approves listings before they go live in our marketplace — which allows you to buy with confidence.
For more info on the Samsung Galaxy S9 — including roundups with other models, pricing data, and more — check out Swappa's full Galaxy S9 Buyer's Guide linked below.