---
From photographing 100 mile per hour fastballs to the more still moments of hanging out in the dugout, Brace Hemmelgarn has made a career out of telling the story of baseball. It takes talent and experience to photograph the action at such a high speed, while also being able to find those slower paced moments of celebration or defeat, and Brace captures both moments beautifully. Based in Minneapolis, Brace has worked as the team photographer for the Minnesota Twins for the last four years.
In addition to his work with the Twins, Brace has worked with clients such as Major League Baseball, USA Today Sports Images, University of Minnesota and St. Cloud State University, among others. His work has been published by a variety of outlets including: Gatorade, Sports Illustrated, ESPN: The Magazine, The New York Times, Los Angeles Times and Topps Trading Cards.
We sat down with Brace to learn more a little more about why he became a photographer and exactly what kind of gear he uses.
What type of photography do you do?
I specialize in sports photography, primarily in MLB as the team photographer for the Minnesota Twins. On the side, I have found a passion for travel and landscape photography when I'm not shooting sports.
Why did you become a photographer?
I've always felt that I have a creative eye and realized quite young I was never going to make it as a professional athlete and tried to find another way into the game outside of playing.
If you could only bring one piece of equipment with you on a shoot, what would it be?
One of my new favorite combos would be a Canon 1D Mark II and the Canon 35mm f/1.4 lens.
What is one of your most memorable days as a photographer?
The final day of the 2018 season, and potentially the final game of Joe Mauer's career as a Minnesota Twin, was a special day to capture. A touching moment as he returned behind the plate as a catcher for the first time in 2013.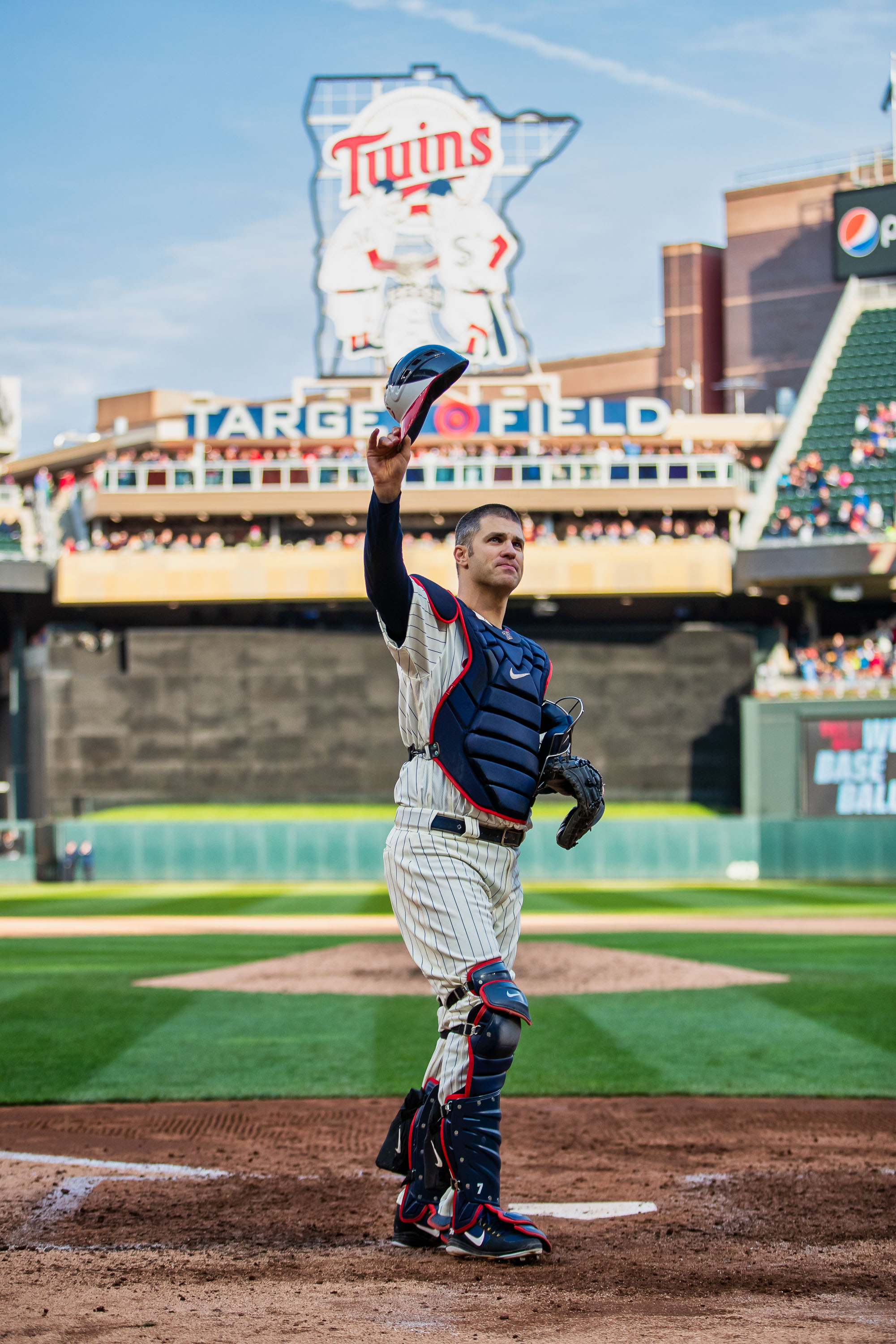 What piece of equipment do you have your eye on?
I have started to use Sony a bit more in the last year and would love to get my hands on their new 400mm f/2.8 lens.
What's the best part of your job?
I get to document history through the lens of photography for my hometown team that I grew up watching as a kid. A dream job showing up to a ballpark every day for 'work'.
Where can people find you online?
You can find me on Instagram or on my website, www.bracehemmelgarn.com.
******
Celebrating the launch of Swappa's new camera marketplace, our Photographer Spotlight series allows us to feature the work of our favorite photographers from around the net.
Although the majority of what makes a great comes down to raw talent and know-how, having the right gear certainly helps. To get started shopping used Canon, used Nikon, or used lenses, hit the link below to find the best deals around.