---
When shopping for a new (or gently used) phone, finding a phone with the best battery life is typically high up on the priority list. Thankfully, it's something that's been dramatically improving in recent years, with Android phones coming equipped with more power efficient processors, better software optimizations, and higher capacity batteries.
Why Swappa? Swappa is a safe, user-to-user marketplace that helps you find the best deals on used tech. Not only do we have a near flawless 4.9-star rating on Trustpilot, our strict "no junk, no jerks" policy allows you to shop with confidence. Unlike other services, listings on Swappa undergo an approval process, which means you can always trust the tech you buy.
It's easy to find phones with good battery life, but the question remains: which Android phones have the longest battery life? In this post we'll answer that question by showing you Android phones with at least a 4,000mAh battery, and a variety of price points to fit most budgets. With that, here's a list of the Android phones with the best battery life for the buck.
Samsung Galaxy S20 Ultra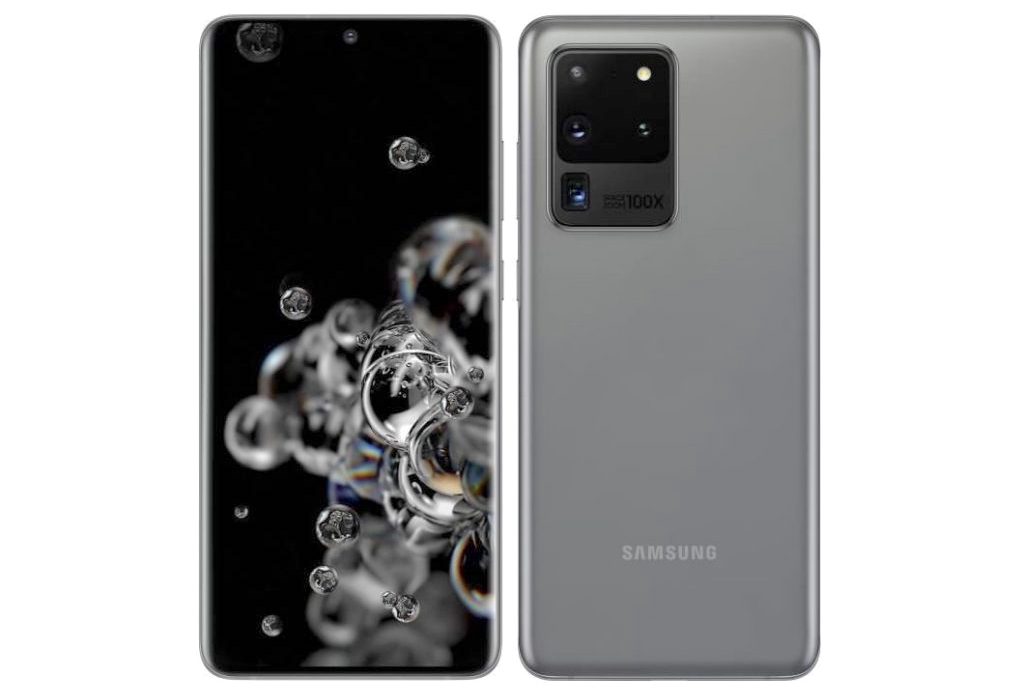 You'll find just about all of Samsung's 2020 lineup in this list, mostly because of their larger than usual battery capacities. The crown jewel, of course, is the Samsung Galaxy S20 Ultra. The phone offers exceptionally battery life for a great price, mostly because of the 5,000mAh battery and loads of software features you can customize to sip power. This means the Galaxy S20 Ultra gives you super long battery life on a single charge. Whether you're spending a day at the amusement park, or forgot your charger at home, the Galaxy S20 Ultra will deliver enough juice for the day and then some.
Notable Galaxy S20 Ultra specs include a massive 6.9-inch AMOLED 120Hz display, 5G, Snapdragon 865 processor, up to 16GB RAM, up to 512GB of storage, and again, a massive 5,000mAh battery. We've seen reports of up to 5+ hours of screen-on time with 120Hz mode enabled, or almost double that when in 60Hz mode. In either case, you can expect all-day battery life with the S20 Ultra and then some.
Samsung Galaxy S20 and S20+
The Samsung Galaxy S20+ is basically a step-down from the Galaxy S20 Ultra, featuring a slightly lesser camera, but also a much more reasonable price. You still get many features found in the S20 Ultra, but the S20+ has a slightly smaller 4,500mAh battery, and 6.7-inch AMOLED 120Hz display, Snapdragon 865, 12GB RAM, up to 512GB of storage, and 25W fast charging for when the battery is finally depleted.
If you're looking for the same specs, in a smaller size, the regular 6.3-inch Samsung Galaxy S20 is another great choice, but features a 4,000mAh battery. Keep in mind that, like the S20 Ultra, you'll also want to lower the 120Hz display to 60Hz to stretch the battery further.
Samsung Galaxy S20 FE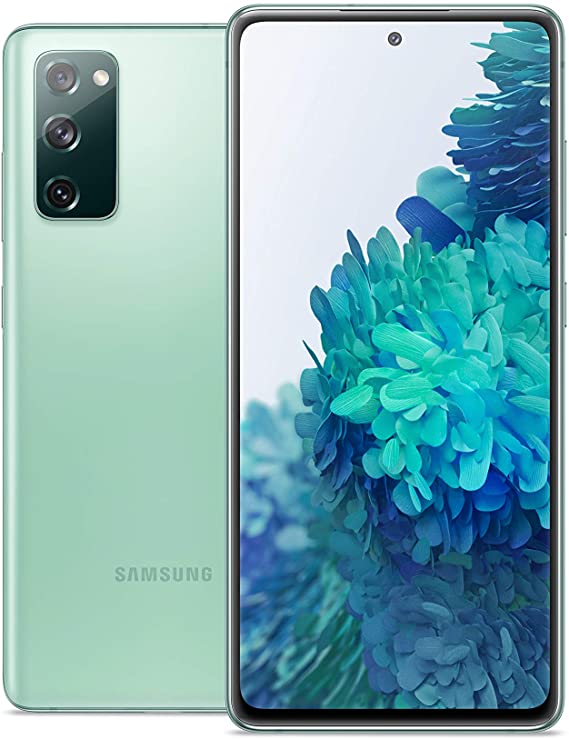 The Samsung Galaxy S20 FE (Fan Edition) launched toward the end of 2020 as a more affordable version of Samsung's flagship S20 line that launched earlier in the year. The phone compromises in few areas, while giving budget-minded consumers the hardware they care about at a more attractive price point.
The S20 FE comes equipped with a fast Snapdragon 865 processor, large 6.5-inch Super AMOLED 120Hz display and beefy 4,500mAh battery — not too unlike the Galaxy S20. This comes at the cost of plastic build quality, and less RAM (8GB vs 12GB on the standard S20), two areas that probably won't concern most buyers.
Samsung Galaxy Note 10 Plus / 5G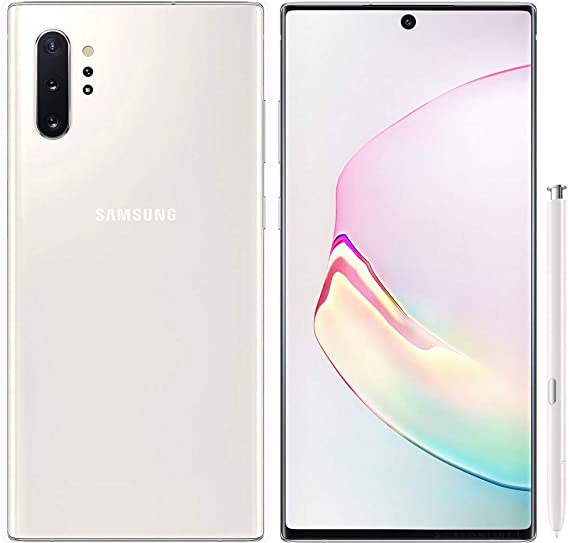 Samsung released their Galaxy Note 10 line back in 2019, which included the lower-end Galaxy Note 10, and more premium Samsung Galaxy Note 10+ and Samsung Galaxy Note 10+ 5G. Both the 10+ and 10+ 5G share extremely similar hardware as the Galaxy S20 line, with features like a 6.8-inch WQHD+ 120Hz display, 12GB of RAM, and large 4,300mAh battery.
Differences between the Galaxy Note 10+ and Note 10+ 5G are — as you probably guessed — cellular connectivity. The Note 10+ can only connect to 4G LTE, while the Note 10+ 5G connects to 5G. When it comes to pricing on Swappa, both models are surprisingly equal, so if you're looking for a more future-proof phone, then it might be wise to spend a few bucks more and grab a Note 10+ 5G.
Google Pixel 5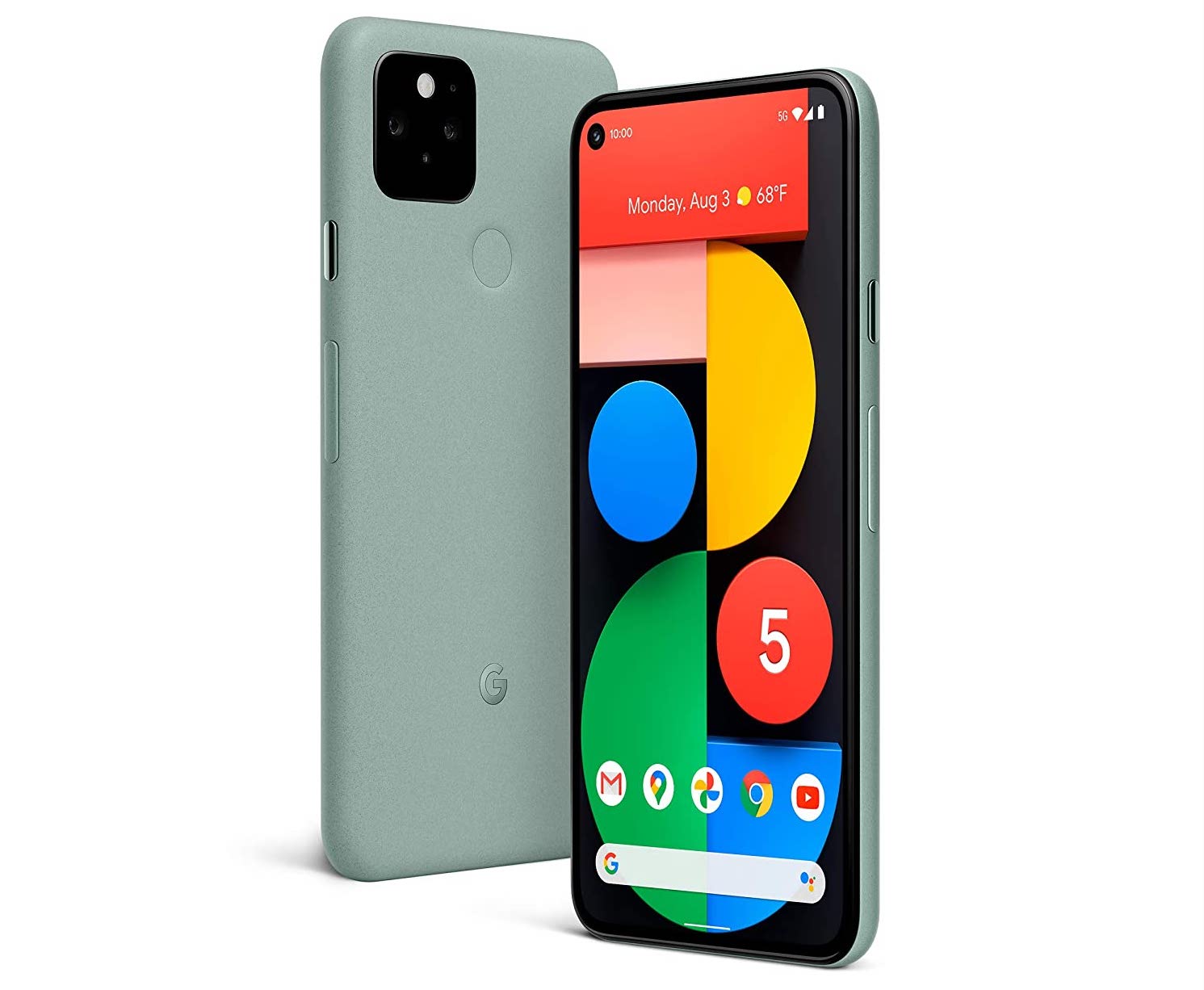 Some people were disappointed to learn that the Google Pixel 5 wasn't the super high-end phone they were expecting, with a less powerful Snapdragon 765G processor, 90Hz display, and only 8GB of RAM. While the processor isn't the most powerful on the market, it significantly more power efficient, delivering longer battery life than more premium Android phones out there.
With a 4,080mAh battery, the Google Pixel has enough juice to last throughout the day, which is especially important if you're snapping photos all day. In fact, out of all the phones on this list, the Google Pixel 5 offers arguably the best photo quality thanks to Google's finely tuned HDR+ software.
OnePlus 8T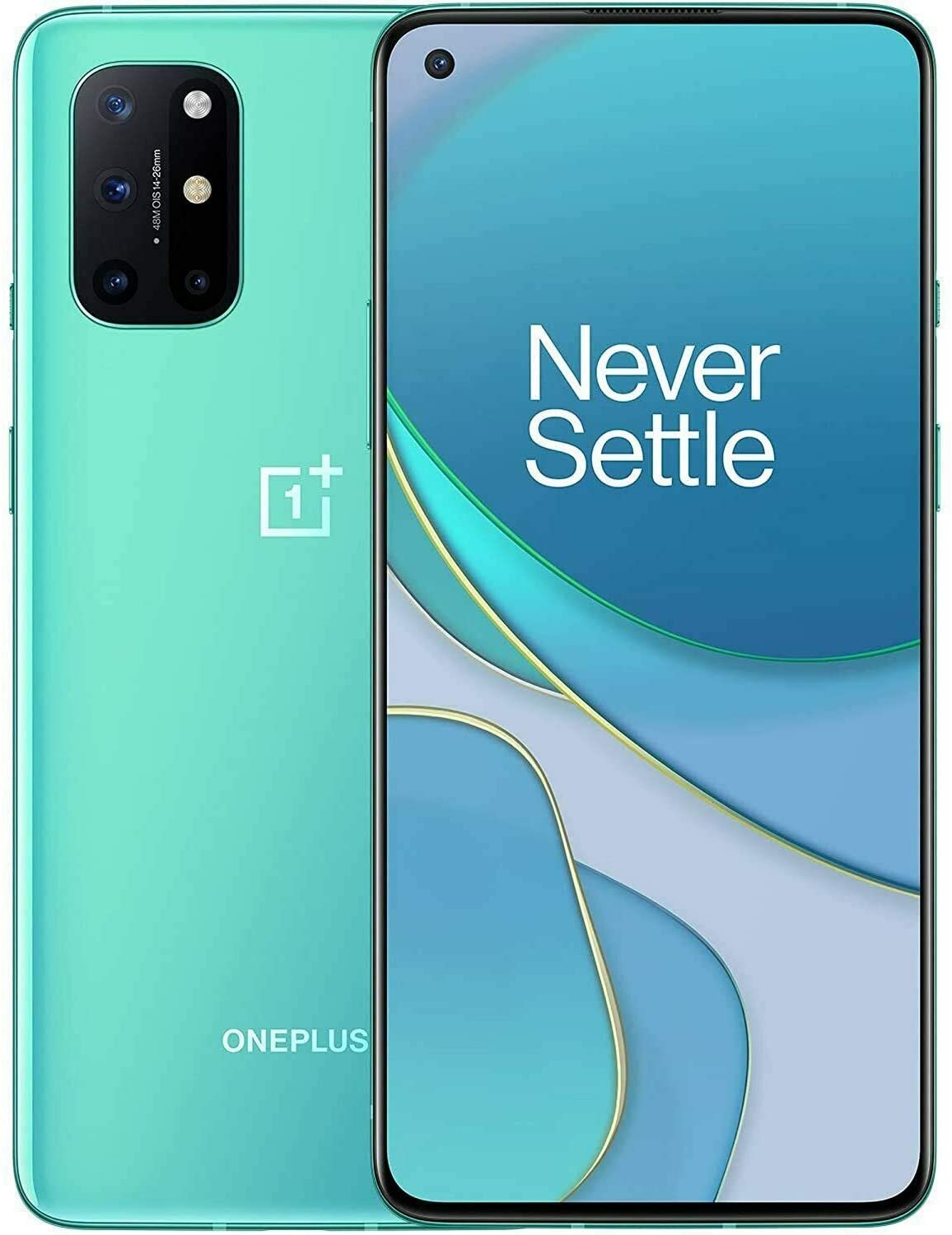 The OnePlus 8T is a highly underrated phone and is often overlooked in a world full of Samsungs and iPhones. The phone offers premium hardware at a reasonable price, giving the phone a sort of cult following. The OnePlus 8T was released toward the end of 2020, and features top-of-the-line specs like a 6.55-inch AMOLED display, Snapdragon 865 processor, 12GB RAM, and a 4,500mAh battery.
When it comes to battery life, the OnePlus 8T can achieve roughly 9 hours of screen-on time according to some tests, which means you can expect much longer mixed usage. With 65W Warp Charge, you can take the battery from 1% to 58% in 15 minutes, or get a full charge in only 39 minutes — drastically faster than almost any other smartphone on the market.
ASUS ROG Phone 3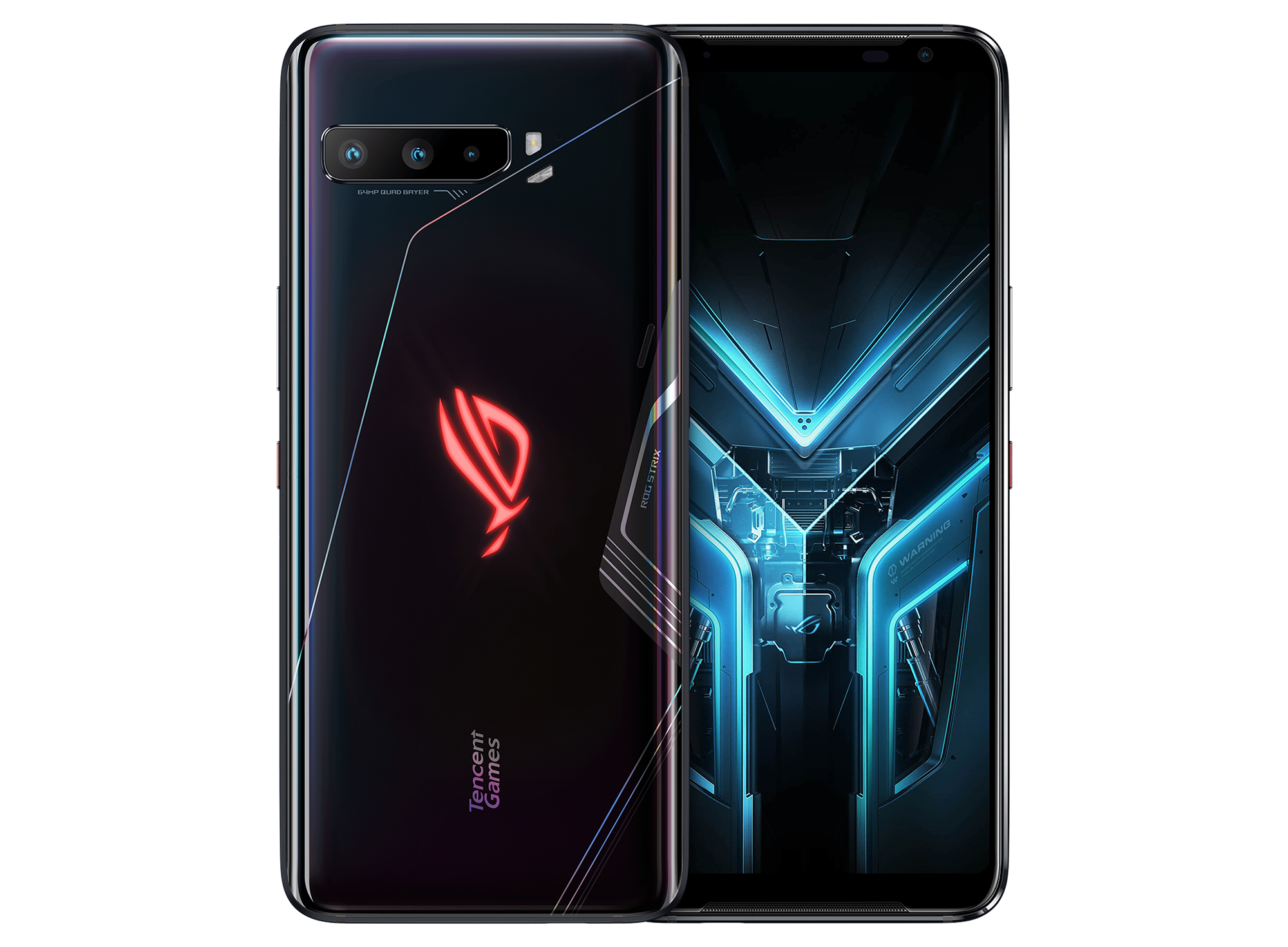 When it comes to the most premium phone on this list with the highest battery capacity, the ASUS ROG Phone 3 takes the cake. With a insane 6,000mAh battery, you'll have a hard time killing the battery on this phone. We've seen some reports of the phone easily delivering 9 hours of screen-on-time, which is incredibly impressive.
Since it's essentially a "gaming phone," the ROG Phone 3 is decked out with high-end hardware, like a 6.59-inch AMOLED 144Hz display, Snapdragon 865 5G+ processor, up to 16GB of RAM, up to 512GB of storage, 64MP camera, and lots more.
Because it's not the most popular phone, the hardest part will be finding models in the Swappa. That's why we recommend subscribing, so you'll be notified the moment gently used models land in the marketplace.
Moto G Power 2021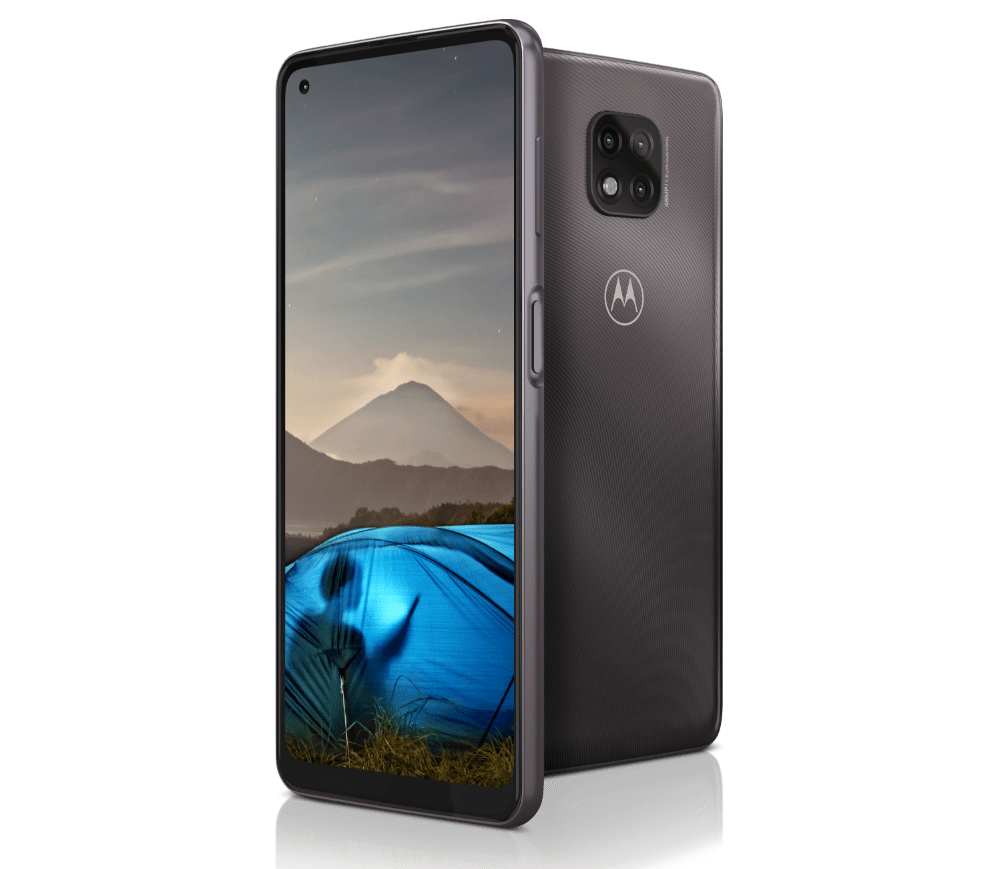 The Moto G Power 2021 is definitely a great value pick and features one of the largest batteries on this list at 5,000mAh. When paired with the mid-range Snapdragon 662 processor, you're looking at multi-day battery life on a phone that's priced well under $200.
This is for people who value battery life above all else, as the Moto G Power 2021 features very modest specs up to 64GB of storage and 4GB of RAM. It's not the most popular phone out there, so if you're having trouble finding used models on Swappa then you'll want to check Motorola's website for deals.