---
The 2021 school year is about to begin. Classes will soon be in session, and our kids will undoubtedly find themselves with plenty of breaks throughout the day — recess, lunch, waiting to be picked up after school, and so on. It's no surprise that many are turning to the Nintendo Switch in order to help make the back-to-school transition a little more fun.
Join us as we look at how much the Nintendo Switch costs, how to get your hands on one, and some of the best games for car rides and quick breaks.
What is the difference between Nintendo Switch and Lite?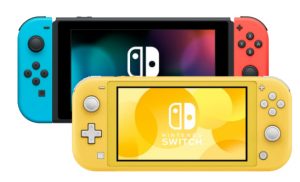 The first thing to be aware of is that there are currently two versions of the Nintendo Switch — with a third version coming in early October. The original 2-in-1 Nintendo Switch launched in March 2017 and can function as both a portable console and a home console that connects to your TV. The handheld-only Nintendo Switch Lite came out in September 2019, and cannot be connected to your TV. The Switch Lite also doesn't feature removable Joy-Con controllers, slightly limiting game compatibility.
Do all Switch games work on the Switch Lite? The vast majority of Nintendo Switch games will work on the Nintendo Switch Lite. However, games that require the Joy-Con to be detached simply won't work. This includes titles like Super Mario Party, 1-2-Switch, or pretty much any fitness game. Other games like Super Mario Odyssey are fully playable on the Switch Lite, but there are a few character moves that are inaccessible because they rely on motion controls. However, these are the exception rather than the rule. You are able to play the majority of the Nintendo Switch game library on the Switch Lite.
Which is better: Switch or Switch Lite? There are pros and cons to both consoles, so neither Switch console is inherently "better" than the other. Instead, you should choose based on where and how you see yourself playing most often. If you're primarily playing at home, you'll want the original Nintendo Switch. The original Switch console can be connected to your TV, allowing it to function like a traditional video game console. In fact, the Switch becomes even more powerful when hooked up to its dock, putting out a higher resolution and more detailed image!
If you are mainly gaming on the go, the Nintendo Switch Lite is probably a better option. For starters, it's smaller and lighter. It also has a more ergonomic shape, making it more comfortable for prolonged gaming sessions. Oh, and it's cheaper too.
What is the Nintendo Switch OLED Model? An updated version of the Switch called Nintendo Switch (OLED Model) will be released on October 8, 2021. The Nintendo Switch OLED Model features a larger, 7″ OLED display, improved speakers, twice the internal storage, and a more stable kickstand. No, it's not the rumored Nintendo Switch Pro that we heard so much about, but it will be a new take on the existing Switch that plays all the same games — just with a bigger and brighter screen and a better kickstand.
How much is a Nintendo Switch?
Let's face it — the most important question on any parent's mind is how much a Nintendo Switch costs. The original Nintendo Switch launched in March 2017 with an MSRP of $299.99. The portable-only Nintendo Switch Lite came out two-and-a-half years later, with an MSRP of $199.99.
The new Nintendo Switch OLED Model will retail for $349.99 once it hits store shelves on October 8, 2021, making it $50 more than the standard Switch and $150 more than the Switch Lite
When will the Nintendo Switch be back in stock?
Due to increased demand and widespread chip shortages, it was pretty difficult to get your hands on a Nintendo Switch throughout most of 2020. Now that we're halfway through 2021, it's significantly easier to purchase a Switch console.
But don't get stuck paying retail! Not only are there plenty of Nintendo Switch and Switch Lite consoles in stock at Swappa, but you'll also save money compared to buying retail. You can always find the best deals on a gently used Nintendo Switch or Switch Lite on Swappa. Check out the current prices below.
Best games for quick breaks
One of the main reasons to buy a portable (or hybrid) game console is the ability to take it with you on the road. Portable game systems give you the freedom to play anywhere, even if you only have a few minutes to spare. Luckily, there are dozens of great games for the Switch that can be played in short bursts.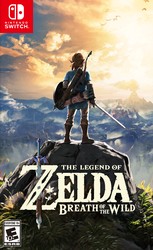 The Legend of Zelda: Breath of the Wild is not only one of the best Nintendo Switch games; it's also one of the best games ever made. This open-world RPG features an expansive environment full of nearly limitless exploration and gameplay opportunities. In fact, we even have a guide on how to make the most of your time in Hyrule with our roundup of the best side quests you can play in Legend of Zelda: Breath of the Wild!
Although Breath of the Wild is a game you can (and will) spend hours playing, you can also play it in short bursts — as long as you don't get into any boss fights. If you are looking for the best and most immersive Nintendo Switch game, look no further.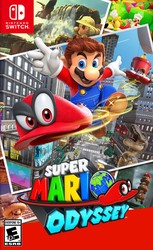 Super Mario Odyssey is another great choice that you can play for as little — or as long — as you'd like. Widely considered one of the best Mario games ever released, Super Mario Odyssey follows Mario and Cappy on their journey to save Princess Peach from Bowser.
Unlike most other Mario games, Odyssey is an open-ended 3D platformer similar to Super Mario 64. With everything it has to offer, it's no wonder why Odyssey is one of the best-selling Nintendo Switch games.
Mario Kart 8: Deluxe is an updated version of the 2014 Wii U kart racing game Mario Kart 8. Just like previous Mario Kart games, you control a Mario character and fiercely battle your fellow racers with various items and gameplay elements. Like all previous Mario Kart titles, you can play either single-player or multiplayer (both local and online). And since each race only takes a couple of minutes, you can squeeze in a few laps whenever time permits.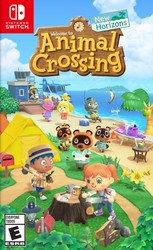 Animal Crossing: New Horizons is another fantastic option for those looking for an excellent game that can be played in short bursts. And just like Breath of the Wild, you can get sucked into Animal Crossing for when you have a bit more time to kill. This social sim places you on a deserted tropical island, where you'll meet various animals, collect and craft materials, and more. New Horizons even supports local and online coop play, allowing you and up to 8 players to share the same island. Now doesn't that sound like a great way to spend your lunch break with friends?
Edutainment titles
The games we talked about above are fun, but the Switch is more than just mindless entertainment to pass the time. There are also plenty of educational games that not only keep your kids learning, but keep them entertained while doing so.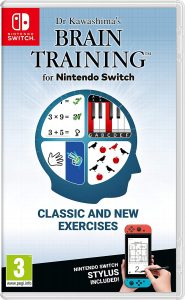 Dr Kawashima's Brain Training is the latest entry in the Brain Age games lineup. Like its predecessors, Brain Training is a set of mini-games designed to improve your mental acuity. Developed by Japanese neuroscientist Dr. Kawashima, Brain Training stimulates multiple brain regions with the goal of improving cognitive domains such as math, problem-solving, and more. Brain Training also tracks your performance over time, so you can see how much you're improving day by day.
Animal Crossing: New Horizons may not be the first game to come to mind when you think edutainment, but the game offers quite a few educational opportunities. We already mentioned it's great for short breaks; but thanks to all the learning opportunities within the game, there's a lot of educational value for younger kids. For starters, a large part of the game involves curating a museum, which is great for learning vocabulary, biology, and art. In addition to the museum, the game rewards artistic creativity through plenty of customization options. The game also has a currency system, which helps build money management skills. Finally, Animal Crossing aids social skills and communication by encouraging players to visit other islands and trade with gamers all over the world.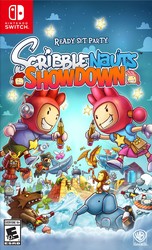 Scribblenauts: Showdown is another great educational game that encourages vocabulary building and general problem-solving skills. The premise is simple: You write words to summon objects, which are then used to solve a series of puzzles. Showdown takes this a step further by allowing you to play various mini-games with up to four players.
**********
Whether you're looking for lunchtime entertainment or something to pass the time during long car rides, it's hard to beat the Nintendo Switch and Switch Lite. But with so much demand, it's basically impossible to find a Switch at a retail store. Luckily, Swappa has you covered. Our safe and easy-to-use marketplace connects you with the best deals all across the country, and our expert moderation team makes sure that every item sold on Swappa is fully functional and ready to use. Click the button below to find the best deals on Nintendo Switch consoles, games, and accessories!