---
Short answer: If you're looking for the absolute bare essentials, the iPhone 7 is one of the best cheap phones you can get for the price. With a fingerprint sensor, stereo speakers, water resistance, and good battery life, the iPhone 7 may look dated by today's standards, but the low cost of entry means it's perfect for first-time smartphone users, kids, or anyone in need of a cheap replacement.
We're more than halfway through 2021, and Apple's latest iPhones are still as expensive as ever. While some folks have no problem taking out a second mortgage to get the latest and greatest features offered, others would rather save their money by sticking to previous-gen iPhones instead.
If you're shopping for an affordable iPhone, the iPhone 7 and iPhone 7 Plus are still one of the best values around. Released over 4 years ago, the phones might be a bit dated by today's standards, but for anyone looking for the best iPhone you can buy, for the least amount of money, the iPhone 7 is still a top pick. In fact, both models are still some of the most popular iPhones on Swappa, showing that lots of people are buying the iPhone 7 in 2021.
In this post, we'll examine the iPhone 7 and 7 Plus in hopes that by the end, you should be in a much better position to decide if the iPhone 7 is still worth it in 2021.
iPhone 7 style and build quality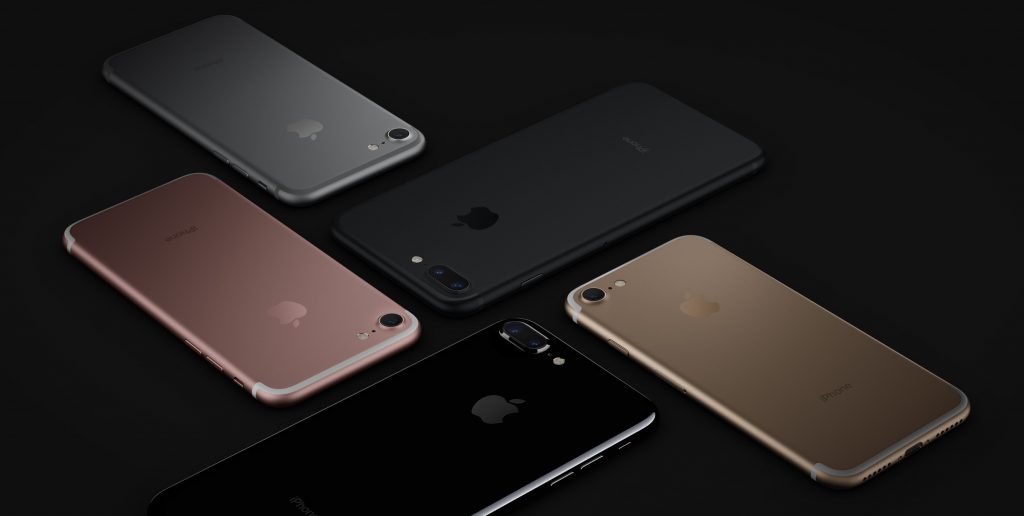 The iPhone 7 wasn't a giant leap in design from the previous generation iPhone 6S. Instead, it was more of evolution. The design received minor tweaks, like a more streamlined hump around the camera lens and an entirely new color/finish: Jet Black. Easily one of the rarest iPhone colors, the Jet Black option was discontinued the following year (likely because it was prone to scratches). Other iPhone 7 colors include silver, gold, rose gold, and matte black.
The iPhone 7 and 7 Plus also feature stereo speakers, which pushes sound out the bottom of the phone and through the earpiece. Although the stereo effect is a little unbalanced (the bottom speaker is much louder), it does help with overall volume, delivering more sound to your ears which is a welcomed plus.
iPhone 7 Water resistance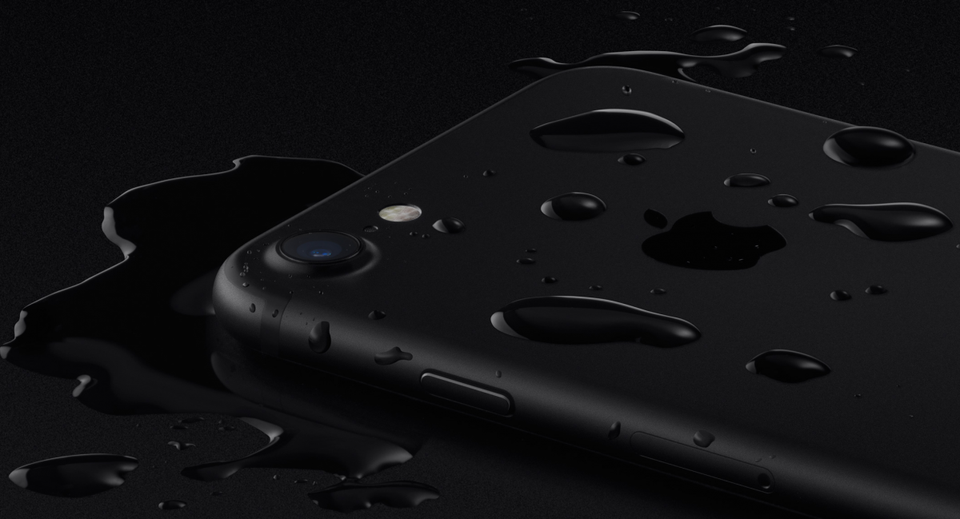 The iPhone 7 feel solid, arguably more solid than the previous generation iPhone 6S. This may have something to do with the fact that the phone is now water resistant, carrying an IP67 ingress rating. That means the iPhone 7 can last up to 30 minutes fully submerged in about 3 feet of water. This doesn't make the phone waterproof, however, so you shouldn't take the iPhone 7 with you into the pool. The IP67 rating is merely a little extra protection to survive drops in the toilet and the like.
Home button and new Taptic Engine
The iPhone 7 home button is also no longer a physical button, that's to say it doesn't actually move. Instead, the iPhone uses a second generation Taptic Engine to simulate a button click. This also makes the iPhone 7 capable of producing much more precise feedback, simulating clicks when using features like 3D Touch. It may not sound like much, but it's really something that needs to be felt firsthand to truly appreciate.
The fingerprint sensor is also so incredibly quick, it unlocks the phone the moment you place your finger over the sensor. This makes Touch ID a joy to use and is a feature sorely missed on newer iPhones.
iPhone 7 Display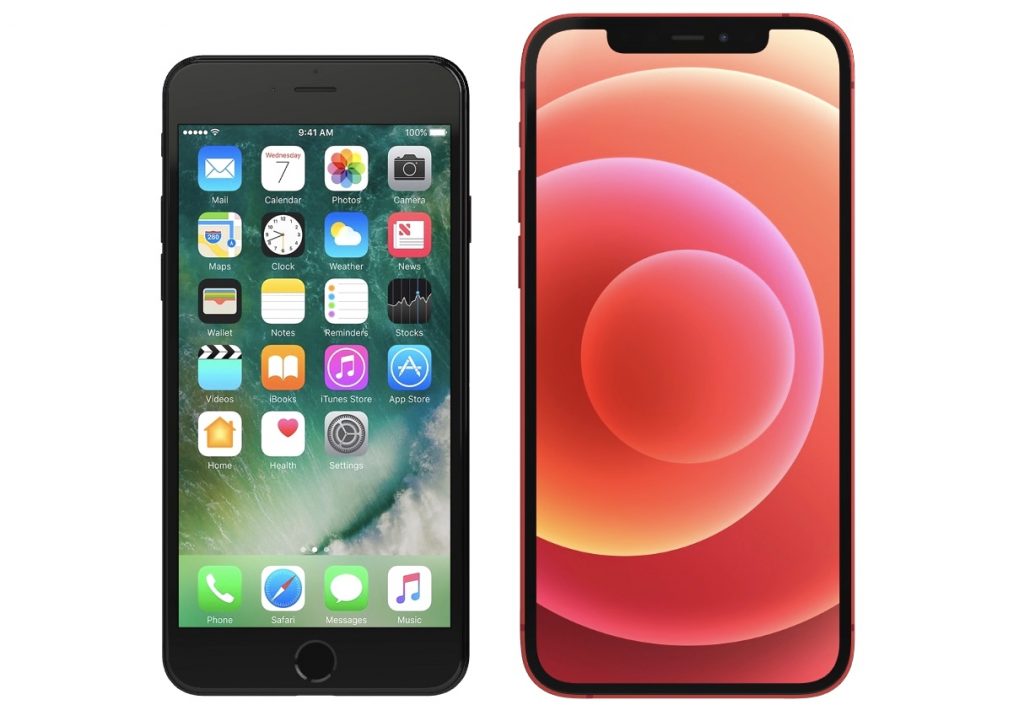 The iPhone 7 and 7 Plus displays are the same size as previous year's models — 4.7 inches and 5.5 inches — but they're now 25% brighter and show a wider range of colors. While this will probably only be noticeable when holding the iPhone 7 side-by-side with its predecessor, it is more noticeable when viewing photos snapped with the iPhone 7 camera (which also captures more color). The Retina displays also remain the same resolution as the previous year's models, with the iPhone 7 equipped with a 720p screen, and the iPhone 7 Plus carrying a full HD 1080p screen.
Of course, Apple has made great strides in their display technology through the years, with newer iPhones featuring much higher resolution screens that stretch to all four corners of the phone. This allows you to get a bigger display in a body that's not much larger than the iPhone 7 (or in the case of the iPhone 12 Mini, a larger display but smaller overall size).
Headphone jack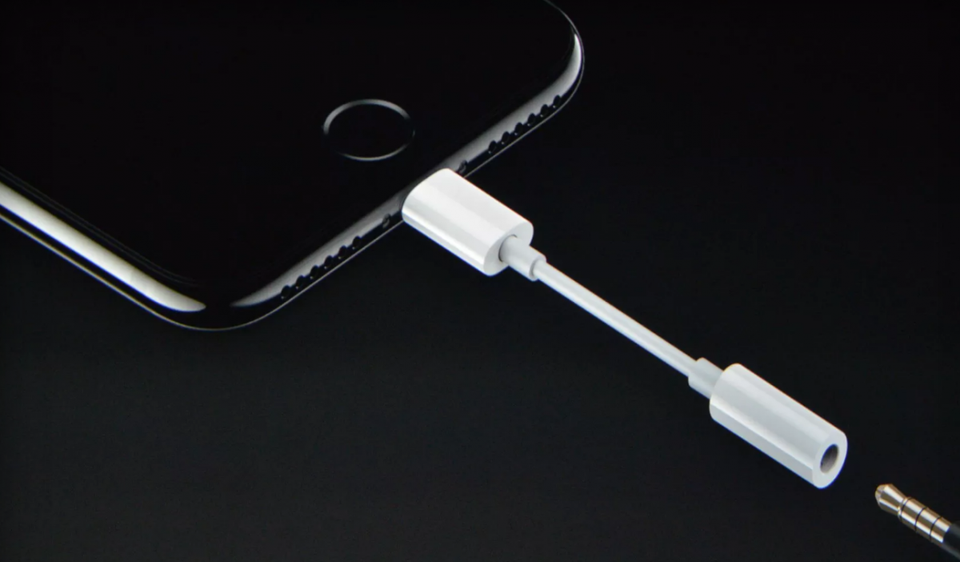 Unfortunately, the iPhone 7 was also the generation that removed the headphone hack, requiring a dongle to listen to music through the Lighting charging port. While it may not sound like a huge deal, you will carry the dongle with you whenever you want to use your wired headphones, or invest in wireless Bluetooth headphones (Apple AirPods are a safe bet). There is a third party adapter (dongle) from Belkin that allows you to charge and listen to your headphones using a 3.5mm jack, but it's fairly costly.
iPhone 7 Size
The overall size of the iPhone 7 and 7 Plus is also nearly identical to the last two generations of iPhones dating back to the iPhone 6. The iPhone 7 and 7 Plus weighs in at 138g/188g, a tad lighter than the previous gen iPhone 6S/6S Plus. Other than that it's your standard iPhone sizes, measuring in at: 138.3 x 67.1 x 7.1mm and 158.2 x 77.9 x 7.3mm.
The iPhone 7, although perfect for one-handed use, is pretty small by today's standards. With the popularity of larger phones, it's no surprise that the iPhone 7 Plus is better suited for most folks. Not only is the display larger, but so is the battery, bringing with it much better battery life than the normal iPhone 7.
iPhone 7 Performance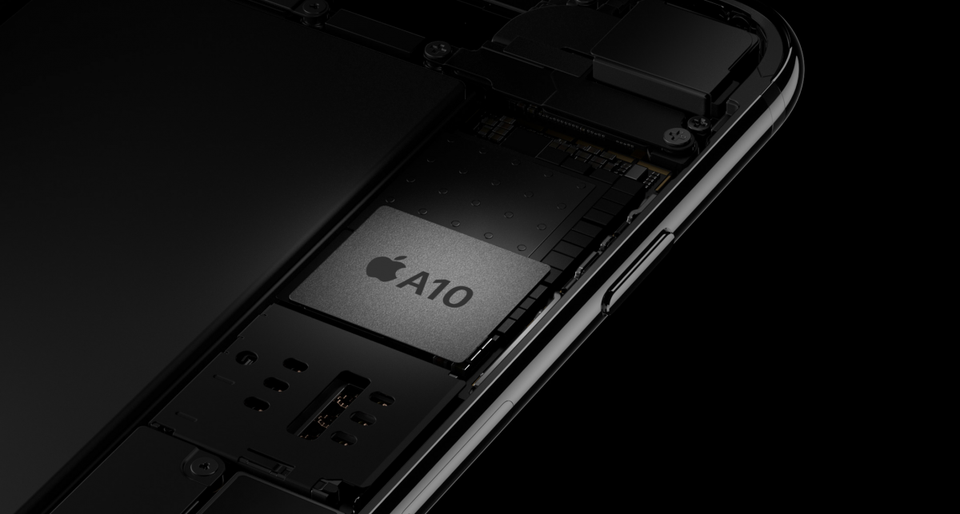 Both the iPhone 7 and 7 Plus feature Apple's A10 Fusion chip. It's Apple's first quad core processor that features two high-performance cores, and two low-power cores that use less battery power for improved battery life. The result?
The iPhone 7 has aged quite well, and even in 2021, performance still feels snappy and quick. In my own personal experience — as someone who upgraded their iPhone 7 to the iPhone X with the next gen A11 chip — performance was nearly identical using social media and various apps on the phone.
While the iPhone 7 still features the same 2GB of RAM as previous iPhones, the iPhone 7 Plus is equipped with 3GB of RAM. This helps immensely with multitasking — one of the iOS's best features — allowing you to quickly resume opened apps without having them reload.
iPhone 7 Storage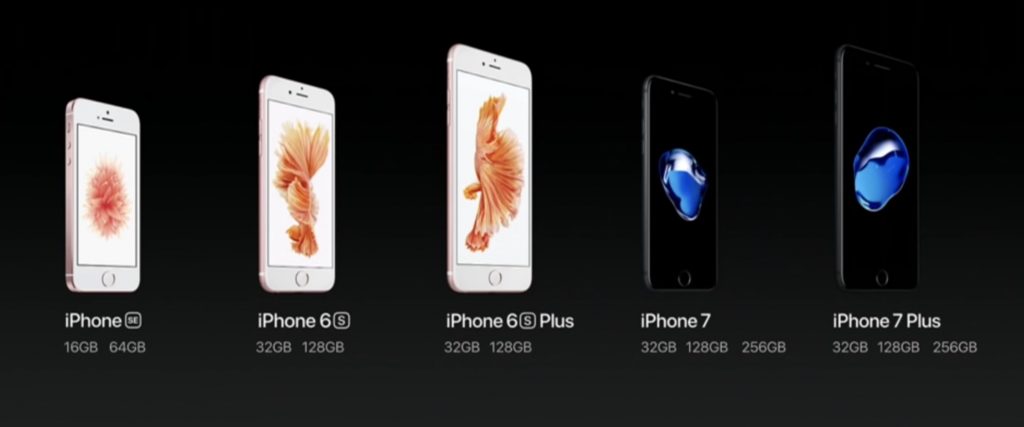 The iPhone 7 and 7 Plus comes in a few storage configurations: 32/128/256GB. While the 32GB model is the cheapest — and possibly the most enticing, you may find yourself running into low storage warnings faster than you'd think. Whether it's Live Photos, 4K video, or the ever-growing size of apps and games, 32GB just isn't much storage in 2021. Since there isn't a 64GB model, our advice would be to move up to the 128GB model for better future proofing.
While the iPhone 7 originally offered a 256GB model, Apple discontinued that storage size with the release of the iPhone 8. That makes the 256GB Don't worry, the current price for an unlocked iPhone 7 256GB is $154+ on Swappa. That's quite the value.
Software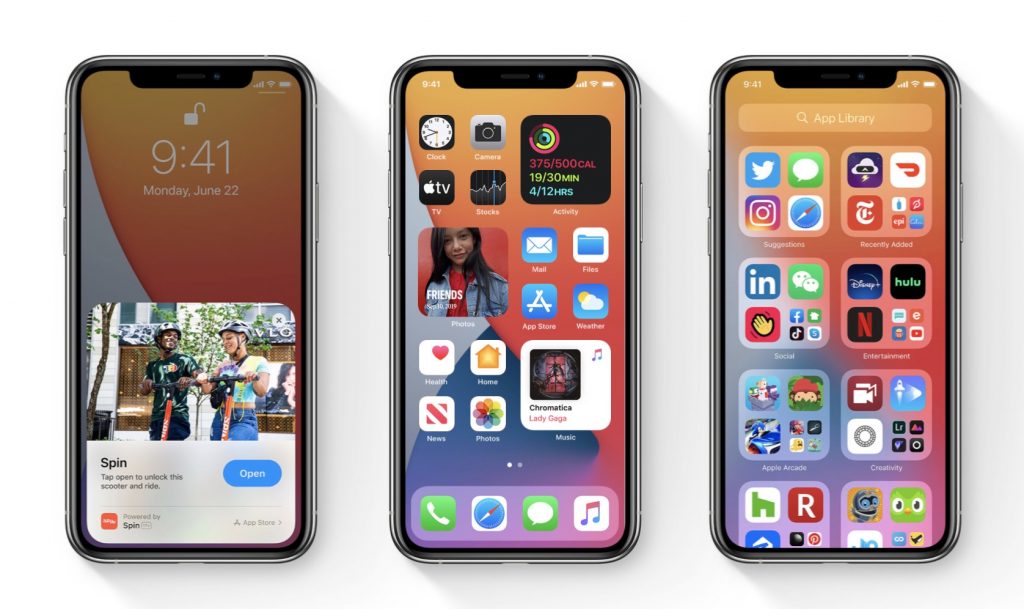 When the iPhone 7 and 7 Plus first launched in 2016, they were both running iOS 10. It's been a few years since then, which means there's been several major platform updates since then. Today, both devices are still 100% supported by Apple and are currently running the latest iOS 13 software. iOS 13 introduced features like a system wide dark mode, new photo and video editing tools, a handful of revamped stock apps.
More recently both the iPhone 7 and 7 Plus were updated to iOS 14, the latest version of Apple's mobile operating system. New features include a redesigned home screen with widgets, App Library, picture-in-picture videos, redesigned phone calls, all new Translate app, and a handful of new iMessage features.
iPhone 7 Camera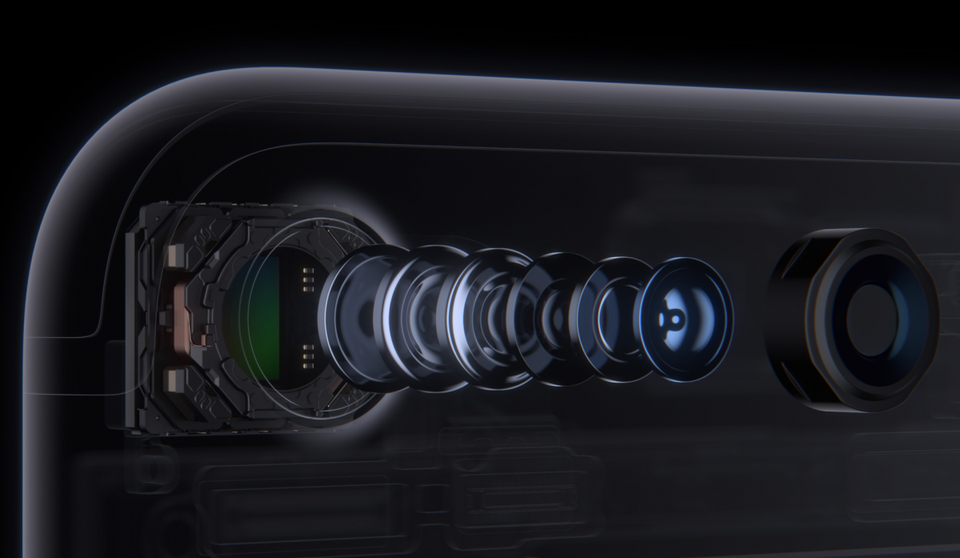 The camera on the iPhone has long been considered one of the best mobile cameras available, something Apple further cemented when the iPhone 7 and 7 Plus first launched. The iPhone 7 was the first regular-sized iPhone to introduce hardware optical image stabilization (OIS), once reserved for larger Plus sized models and something lacking from the previous iPhone 6S.
On the back you'll find an improved 12 megapixel sensor that captures more colors, along with an f/1.8 aperture lens, and Focus Pixels. We also saw an upgraded True Tone flash with four LEDs that are 50% brighter than previous models, and use a combination of warm and cool lighting to produce more natural flash photography. On the front, there's 7MP selfie camera with f/2.2 aperture lens that captures 1080p video.
The iPhone 7 Plus adds an extra 12MP camera with f/2.8 lens and 2X optical zoom (56mm). This not only allows you to get closer to your subject without physically moving, but also allows adds Apple's now infamous Portrait mode feature that adds virtual bokeh (diffused background) for more professional looking photos.
By 2021 standards, the iPhone 7's low light performance is a major pain point. Newer iPhones like the iPhone SE, iPhone XS, and iPhone XS take advantage of Apple's Smart HDR to improve sharpness and clarity in medium-to-low lighting conditions, while the entire 2019 iPhone 11 lineup has access to Night Mode for extreme low lighting conditions. For the vast majority of people who enjoy shooting outdoors during the day, the iPhone 7 and iPhone 7 Plus are perfectly adequate, even by 2021 standards.
iPhone 7 Battery life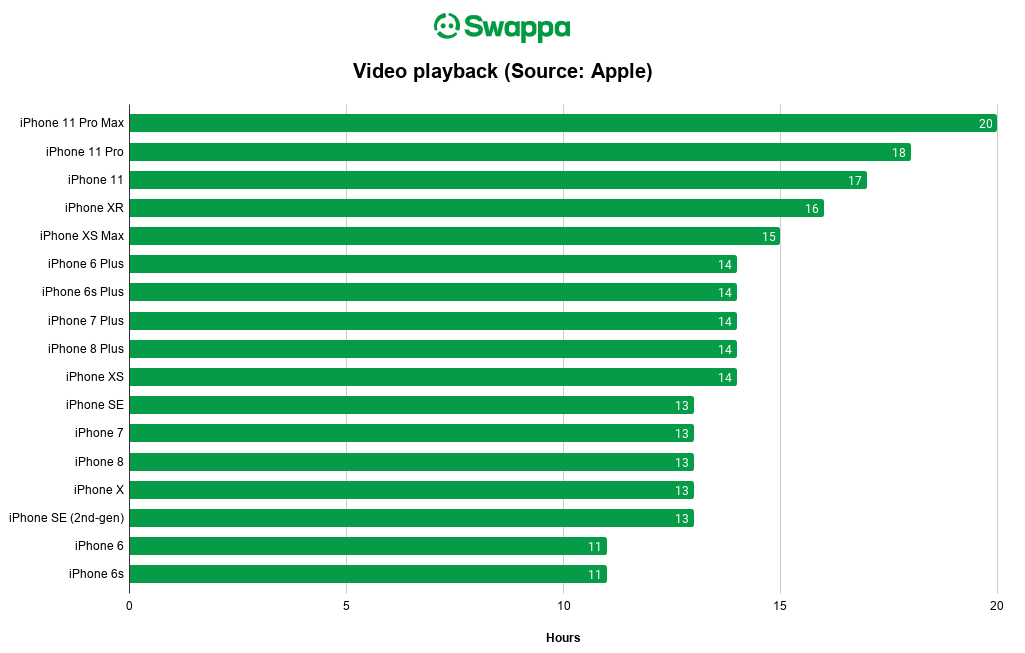 Battery life is easily one of the most important features on any phone. The iPhone 7 features a 1,960mAh battery, while the larger iPhone 7 Plus features a 2,900mAh battery. It's not much different from previous generation models, and while that would normally mean similar battery life, the iPhone 7 and 7 Plus have a trick up their sleeves.
With the A10 Fusion chip, the iPhone 7 and 7 Plus are capable of squeezing out even more battery life. This is mostly seen with the smaller iPhone 7, where users can expect 2 extra hours of battery life compared to the iPhone 6S. This gives the iPhone 7 a total of 13 hours of video playback. Meanwhile, the iPhone 7 Plus can dish out 14 hours of video playback, although that already falls in line with the iPhone 6S Plus.
It's in the standby time where the iPhone 7 and 7 Plus truly shine. This is thanks to the low power cores found on the A10 that sip battery through the day, delivering notifications without a huge drain on battery.
iPhone 7 price and iPhone 7 Plus price
As we mentioned before, one of the most attractive aspects of buying a used iPhone 7 or 7 Plus is the price. It's a great mix of helpful features and low pricing, which makes it easily one of the better values in our marketplace. On Swappa, the vast majority of used iPhone 7 models are priced under $150, while most iPhone 7 Plus models are under $200. And as we've talked about before, iPhone 7 prices are constantly going down, meaning it's always the right time to buy.
Apple always separates regular and large sized iPhones with $99 price difference. This was true for the iPhone 7 and 7 Plus, but it's not always reflected in the used market where the average price difference between the two models is around $50. Take a look below at the average price so each iPhone 7 model currently available on Swappa.
What is the iPhone 7 missing?
The iPhone 7 and 7 Plus are over 4 years old, which means there's been plenty of new advancements to mobile technology that have developed since then. If you're wondering what you'll be missing out on by going with an older iPhone 7 or 7 Plus, we've put together a quick list highlighting notable hardware and software features you'll find on more recent iPhones.
Newer iPhone features not found on the iPhone 7
Ultra wide camera
Space Gray color option from iPhone 6S
Wireless charging
True Tone display
Portrait Mode (iPhone 7)
Portrait Lighting effects (iPhone 7 Plus)
Fast Charge
4K recording at 60fps
Slo-mo 1080p at 240 fps
Dolby Vision support and HDR10 content
Smart HDR
Night Mode
Face ID
If these features are important to you, consider upgrading to something slightly newer such as an iPhone 8, iPhone SE 2020, or iPhone Xr.
Is the iPhone 7 still worth it?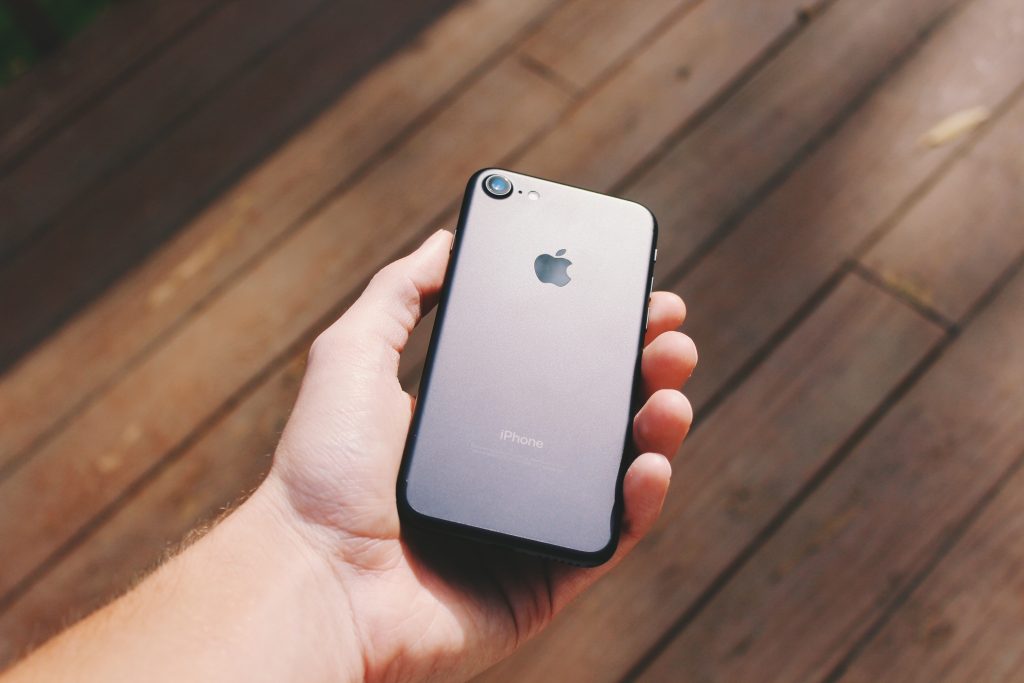 As you can see from this post, the iPhone 7 and 7 Plus are definitely still worth buying in 2021. It really comes down to your expectations. Although they're a far cry from the latest iPhones (like the iPhone 12 Mini or iPhone 12), and they don't have some newer features you'll find on the iPhone 8 and 8 Plus, they're also a fraction of the price. In other words, the iPhone 7 and 7 Plus make great options for anyone who only requires the basics.
Whether you're looking to buy your kids' their first smartphone, or you're looking for a cheap replacement iPhone — the iPhone 7 and 7 Plus are a great value. The hardest part is figuring out which iPhone 7 model is right for you, the smaller-sized iPhone 7, or the more beefy iPhone 7 Plus. We think the iPhone 7 Plus definitely has the edge, thanks to extra RAM, longer battery life, and the additional camera for Portrait mode.
Don't waste any more time. Learn more in our iPhone 7 overview, and start shopping the best deals on the iPhone 7 and 7 Plus using our handy widget below.