---
With the recent buzz surrounding the newly announced Samsung Galaxy S21, there were a lot of people enticed by the flashy new design and more importantly: it's new $799 price tag. Despite launching at a slightly lower price point than previous year's models, not everyone can afford — or even justify — dropping $800+ for the latest Galaxy. And that's fine, especially when you can find the majority of Galaxy S21 features in the much more affordable Galaxy S20.
In this post we'll be taking a look at last year's Samsung Galaxy S20, covering its best features and seeing how it stacks up to the Galaxy S21. At $300 cheaper than the S21, you may be surprised at how value the Galaxy S20 offers in 2021.
Galaxy S20 hardware and features
The Samsung Galaxy S20 is packed full of hardware and software features. When it comes to S20, Samsung took the kitchen sink approach, throwing everything they had at the phone, so much in fact many consider it better than the newer S21. Whether it's the huge 120Hz display, triple camera system, massive 4,000mAh battery or 5G — the Samsung Galaxy S20 has it all. You can find the full hardware spec sheet listed below where we even compared the S20 to the newer S21. Take a look.
| | Galaxy S20 | Galaxy S20+ | Galaxy S20 Ultra | Galaxy S20 FE |
| --- | --- | --- | --- | --- |
| Display | 6.2-inch Dynamic AMOLED (3200 x 1440) 120Hz | 6.7-inch Dynamic AMOLED (3200 x 1440) 120Hz | 6.9-inch Dynamic AMOLED (3200 x 1440) 120Hz | 6.5-inch Super AMOLED (2400 x 1080) 120Hz |
| Processor | Qualcomm Snapdragon 865 | Qualcomm Snapdragon 865 | Qualcomm Snapdragon 865 | Qualcomm Snapdragon 865 |
| RAM | 8GB (Verizon), 12GB | 12GB | 12GB, 16GB | 6GB, 8GB |
| Rear cameras | 12MP primary, 12MP ultra-wide, 64MP telephoto | 12MP primary, 12MP ultra-wide, 64MP telephoto, time-of-flight camera | 108MP primary, 12MP ultra-wide, 48MP telephoto, time-of-flight camera | 12MP primary, 12 ultra-wide, 8MP telephoto |
| Front camera | 10MP | 10MP | 40MP | 32MP |
| Storage | 128GB | 128GB, 512GB | 128GB, 512GB | 128GB, 256GB |
| Fingerprint sensor | In-display | In-display | In-display | In-display |
| Micro SD card | Up to 1TB (Verizon none) | Up to 1TB | Up to 1TB | Up to 1TB |
| Battery | 4,000 mAh | 4,500 mAh | 5,000 mAh | 4,500 |
| Water resistance | IP68 | IP68 | IP68 | IP68 |
| 5G | Sub 6, Sub 6 + mmWave (Verizon) | Sub6 + mmWave | Sub6 + mmWave | Sub 6, Sub 6 + mmWave (Verizon) |
| Dimensions | 69.1 x 151.7 x 7.9 mm | 73.7 x 161.9 x 7.8 mm | 76.0 x 166.9 x 8.8 mm | 159.8 x 75.5 x 8.4 mm |
| Weight | 163g | 186g | 220g | 190g |
| Launch price | $999 | $1,199 | $1,399 | $699 |
Style and build quality
When it comes to the phone's design and build quality, the Samsung Galaxy S20 isn't drastically different from what we've seen in the past, but is more of a refinement of the Galaxy design. Samsung has been doing the "glass back/metal frame" phones since the Galaxy S6, with small design changes made every year.
This time around, the Galaxy S20 has a much flatter display than previous year's, with Samsung moving the hole punch camera from the corner of the phone, to directly in the center of the status bar. It's a bit more noticeable, but with the right wallpaper, it's barely noticeable.
On the back of the phone you'll find a floating camera housing, which is positioned vertically instead of horizontally. Individual tastes will vary, but some may find the design less jarring than the Galaxy S20's chunky camera housing that's attached to the frame. The back also has a glossy finish, which Samsung did away with in the more recent Galaxy S21.
One more thing worth noting is the Galaxy S20 is the final year of the glass back for this sized model, with the S21 switching to a plastic — and much more affordable — matte back.
If you're looking for Galaxy S20 colors, the phone is offered in cosmic gray, cloud blue, and cloud pink. The larger S20+ and S20 Ultra offer a darker "Cosmic Black" option that, unfortunately, isn't available on the regular S20. There's also the a Verizon exclusive "Cloud White" option that debuted several months after the phone had originally debuted.
Display
The Samsung Galaxy S20 features a gorgeous 6.2-inch Dynamic AMOLED 2X display — a hair larger than the S10, but the same size as the newer S20.
Both the S20 and S21 feature a 120Hz display for super smooth scrolling, but that's where similarities end. The Galaxy S20 actually features a higher resolution than the newer S21, although the phone can only run 120Hz while in 2,400 x 1,080 mode, the same maximum resolution as the S21. So in the end, it doesn't matter much unless you plan on using your S20 in 60Hz for maximum detail and sharpness.
The S20 display is still curved along the sides, but it's much less prominent than on the S10 before it. If traditional displays are considered 2.5D, then the S20 would have more of a 3D display. It's still a far cry from previous Galaxy flagships where a curved display was touted as a distinct feature, despite bringing little additional functionality.
Like the Galaxy S10, the S20 also features an ultrasonic in-screen fingerprint sensor. It's fast, but not as large as the one found in the Galaxy S21. After using it for a few days, you should have no trouble remember exactly where to press on the screen to trigger it.
Size
Unlike 2019's Galaxy S10 which featured a smaller "S10e" model, the 6.2-inch Galaxy S20 is the smallest model Samsung produced for their 2020 flagship line. That doesn't mean the S20 is a "small" phone per se.
The Galaxy S20 measures in at 69.1 x 151.7 x 7.9 mm, ever so slightly more narrow than the S10 and the S21. This is something that likely has to do with the curved display, although the other dimensions remain almost identical between the S20 and S21. This means the S20 could be a tad bit more usable with one hand if that's important for you.
If you're looking for a larger version of the Galaxy S20, you'll need to look at the 6.7-inch Galaxy S20+, or the 6.9-inch Galaxy S20 Ultra.
Performance
Whereas we saw some flagship Android devices launch with more mid-range processors, the Galaxy S20 came out swinging, powered by — at the time — the highest end processor available: a Qualcomm Snapdragon 865. This is one area where the S20 was trumped by the newer Galaxy S21 which features a more powerful Snapdragon 888.
If you're planning on keeping the phone for years to come, the S20 may prove to be more future-proof with the inclusion of 12GB of RAM for most models. This exception to this is the Verizon Galaxy S20 which only features 8GB of RAM and comes in the exclusive Cloud White colorway. That being said, if you're looking for the most RAM possible, you may want to go with unlocked or other carrier models instead. Oddly enough, this means the older Galaxy S20 actually features more RAM than the newer Galaxy S21 which maxes out at 8GB of RAM, but this was one of the sacrifices that had to be made in order to target that new lower price point.
In early 2021 the Galaxy S20 was updated to Android 11 with Samsung's custom One UI 3.0 user interface. This is only a slight version behind the Galaxy S21 which launched with Android 11 out of the box and One UI 3.1. Typically, newer versions of Android bringing performance improvements in addition to new software features, so it's more than welcomed.
Camera
One of the places where the Samsung Galaxy S20 shines brightest is with the phone's camera system. You'll find 3 camras on the back, pretty much identical to the newer S21's.
You have the standard 12MP camera, 12MP ultra-wide camera, and the 64MP telephoto camera. According to Samsung, the camera sensor is 28% larger than the sensor on the Galaxy S10, so there should be a noticeable improvement in picture quality, specially in low light.
On the front you'll find a 10MP punch-hole selfie camera that's placed dead center at the top of the phone. The Galaxy S20+ does feature an extra depth sensor camera that's supposed to help with portraits, but reviews seem to be a mixed bag on whether or not this actually improves them.
Battery life
A big improvement over the Galaxy S10 is the S20's generous 4,000mAh battery. This is actually closer in size to the larger S10+ that launched the previous year. You'll find the same capacity battery in the Galaxy S21 as well, so if you're looking for the best battery life at the lowest price — the S20 is the better buy. Although your mileage may vary, reviews were favorable, with the phone reportedly receiving close to 5 hours of screen-on time. Not too shabby, especially considering the phone has 5G connectivity.
5G
Speaking of 5G, the Galaxy S20 was Samsung's first flagship phones to feature 5G connectivity across the board. This means there's no special 5G variant like we saw with the Galaxy S10, and is identical to the latest Galaxy S21. Again, if you're looking for the cheapest Galaxy with 5G connectivity, a gently used Samsung Galaxy S20 might be the best fit for you.
It's worth noting that only the S20 Plus and S20 Ultra feature support for mmWave 5G, along with the Verizon exclusive Galaxy S20 as well. Seeing as how 5G mmWave availability is still extremely limited, a lack of support may not be a huge issue for you.
Price
Of course, the price of the Galaxy S20 is going to be a huge deciding factor for anyone considering a purchase. Right now on Swappa you can find Galaxy S20 prices starting at $329 (see: Galaxy S20 Price Trends). This is going to be the biggest difference between the S20 and the newer model, where a brand-new Galaxy S21 price still retails for $800 (128GB). Even when comparing all the hardware features, it's easy to see which phone offers the better buy, at least until the S21 prices drop as used models pop up on Swappa.
Is the Galaxy S20 worth it in 2021?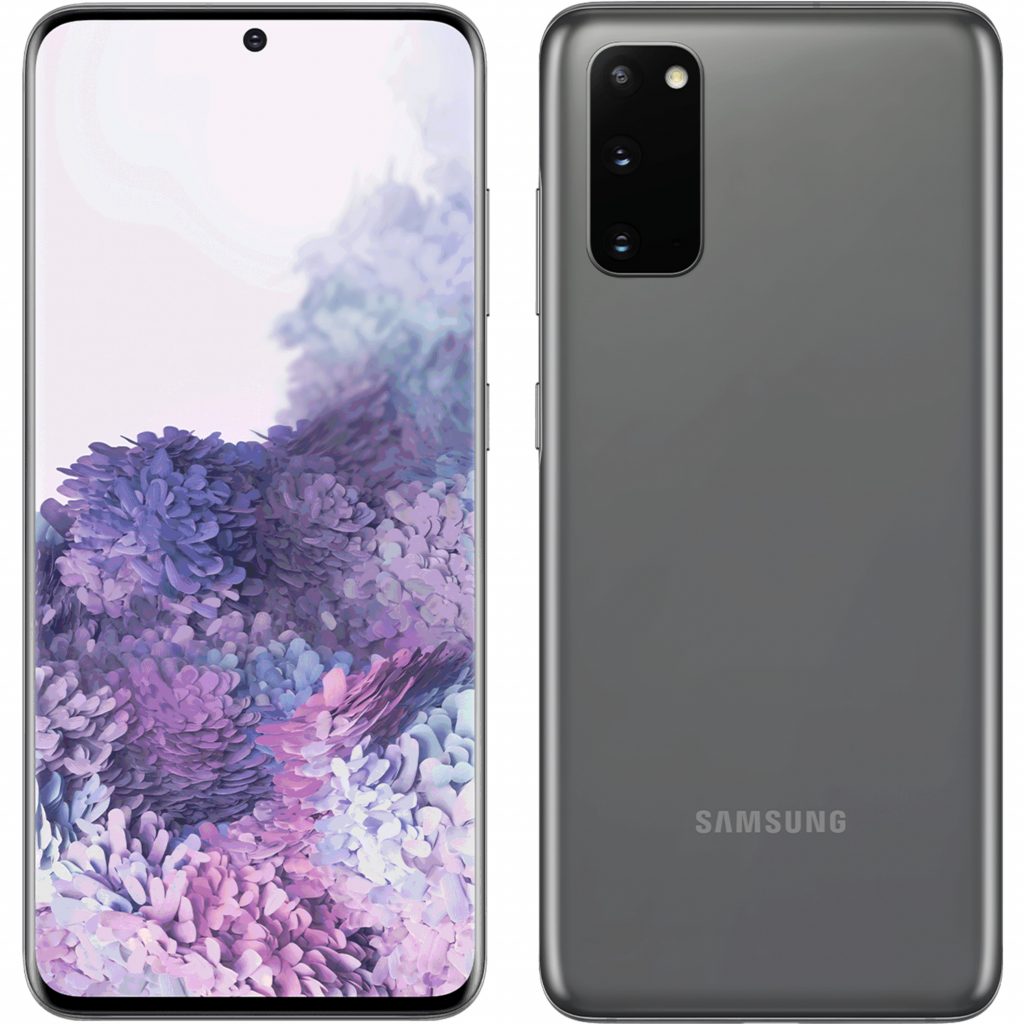 The biggest question is if the Samsung Galaxy S20 still worth it in 2021? The simple answer is a resounding YES. If you want 5G, a triple camera system, 12GB of RAM, 120Hz display, and more premium hardware at a cheaper price than the Galaxy S21 — then the Samsung Galaxy S20 on Swappa is definitely worth buying. In many ways, the Galaxy S20 is actually the superior phone, and at almost half the price — it's a much better value.
Best Galaxy S20 features
6.2-inch QHD+ 120Hz OLED display
12GB of RAM
Micro SD card storage
Wireless charging
Reverse wireless charging
IP68 water resistance
25W fast charge
Stereo speakers
4,000mAh battery
What's missing
3.5mm headphone jack (found on previous Galaxy S10)
Verizon exclusive "Cloud White" Galaxy S20 only has 8GB RAM and no micro SD card slot
Thinking about upgrading to the Galaxy S20? Check out Swappa's Galaxy S20 Comparison Guide
Swappa is the best place to find great deals on a cheap Galaxy S20. But don't take our word for it. You can see current Galaxy S20 prices by simply using our handy widget below. If you want to start shopping, browse our entire selection of used phones in our marketplace and start saving today.
Is the Galaxy S20+ worth it in 2021?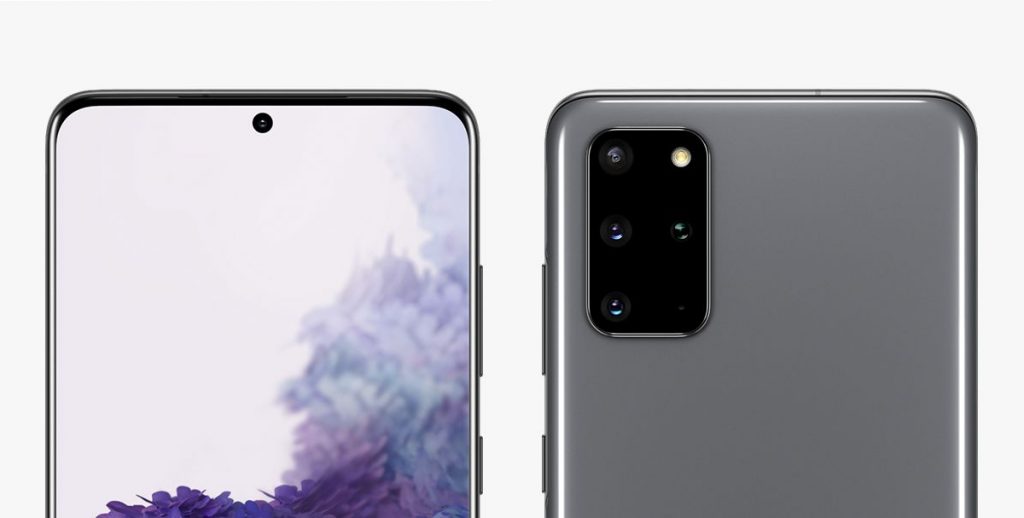 Samsung always releases a larger, "plus-sized" variant of their Galaxy flagships. These larger models carry mostly the same specs as their smaller sized counterparts, only with a noticeable increase in screen size, battery capacity, and sometimes more storage, RAM, or a bonus camera lens.
With that, the Samsung Galaxy S20+ adds an even larger 6.7-inch display with a 120Hz refresh rate, 4,500mAh battery with faster 25W or 45W charging, up to 512GB storage, additional 3D depth camera on the back, along with Sub6 and mmWave 5G connectivity.
Is the Galaxy S20+ worth it in 2021? The answer is a resounding yes. Of course, this mostly depends on what you're upgrading from, but if you're looking for the best display, long battery life, fast performance, and one of the most feature-rich smartphones around, you can't go wrong with the Galaxy S20+. Check current Galaxy S20+ prices on Swappa using the widget below.
Is the Galaxy S20 Ultra worth it in 2021?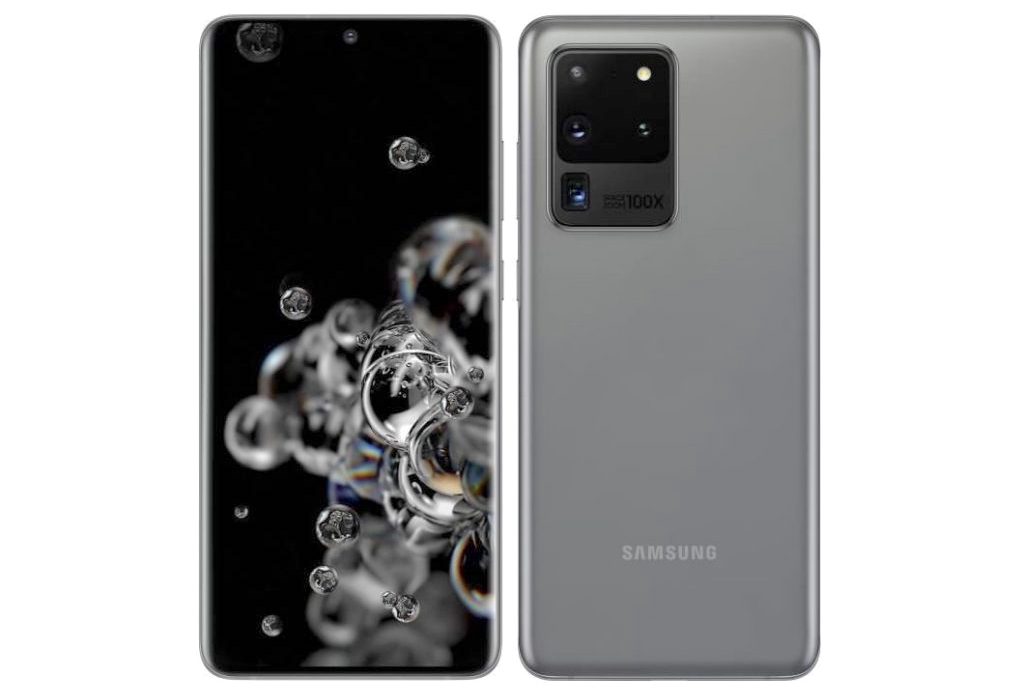 Following with the idea that bigger is better, the Samsung Galaxy S20 Ultra is the most premium, high-end phone money can buy. Even by 2021 standards, you'll find few flagship phones that can match its raw spec sheet.
The Galaxy S20 Ultra comes equipped with a massive 6.9-inch 120Hz display, up to 512GB of storage with 16GB of RAM, high capacity 5,000mAh battery, and 45W super fast charging. The quad camera setup is also similarly decked out, with a 108MP primary and 30X digital "Space Zoom" cameras. The selfie camera also gets a resolution bump to a whopping 40MP. To this day, you'll have a hard time finding a phone that beats that spec sheet.
No matter which device you have, if you're itching for something new, you'll find lots to love with the Galaxy S20 Ultra. It's by far one of the best — and most affordable — high-end upgrades you can get. Starting at around $515, the Galaxy S20 Ultra is an insane value and one that offers far better hardware than most phones in 2021 and likely beyond. You can shop the best prices on Swappa using the widget below.
Is the Galaxy S20 FE worth it in 2021?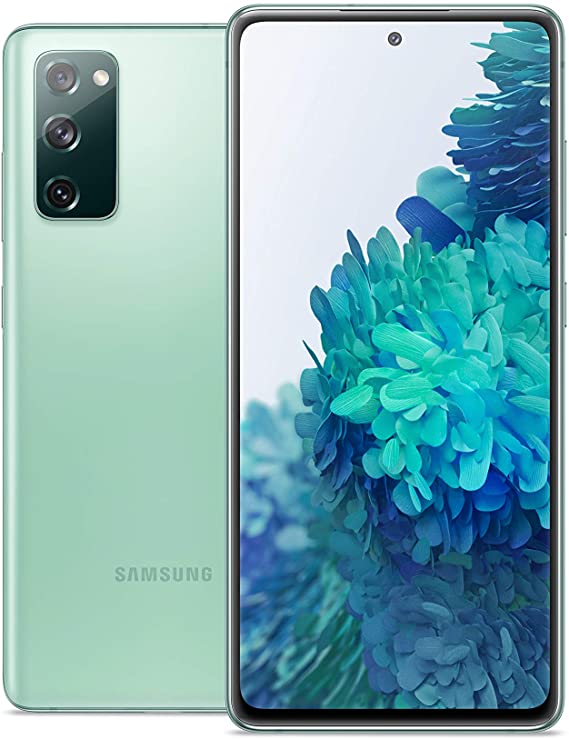 The Galaxy S20 FE (Fan Edition) is a cheaper variant of Samsung's S20 line. It launched in October 2020 — a full 8 months after Samsung's initial Galaxy S20 release — and features many of the more important hardware specs from the S20 line, cutting only a few corners to drive the price down.
For many people, it'll be hard to tell any differences between S20 FE and the regular model. The most obvious changes is the build quality, which substitutes the usual glass back for a new plastic back with matte finish. There's also a lower resolution display, but seeing as how it's 120Hz, it's hard to complain.
Other specs include a 6.5-inch 120Hz screen, in-display fingerprint sensor, fast Snapdragon 865 processor, up to 8GB of RAM and 256GB of storage, a high capacity 4,500mAh battery, and 5G connectivity. As you can see, there's lots here to love.
On Swappa, there's only a small $55 price difference between the regular Galaxy S20 and the S20 FE, so it really just depends on your personal preferences. When compared to the regular Galaxy S20, the S20 FE offers a larger screen, a bigger battery, and mmWave 5G. The only real downside is a little less RAM on some models, a lower-resolution display, and a plastic back that could be more prone to scratches.
If all that sounds like it's worth around $50 to you, the choice should be easy. Browse current prices on the Samsung Galaxy S20 FE 5G using our widget below. No matter which model you pick, Swappa makes buying even easier with Buy Now, Pay Later. Get the tech you want today, and pay for it in 4 easy installments spread over time.