Every year we celebrate the independence of our great nation with food, family, and of course, fireworks. However you decide to celebrate the 4th of July, chances are you'll be using your smartphone to capture photos of all the festivities.
While outdoor shots of people, food, or pets is pretty straight forward, low light situations — like at night when the fireworks go off — can be a little tricky depending on your device. But don't worry, we've got a few simple tips on capturing the best photos of the fireworks this 4th of July.
1. Wipe your lens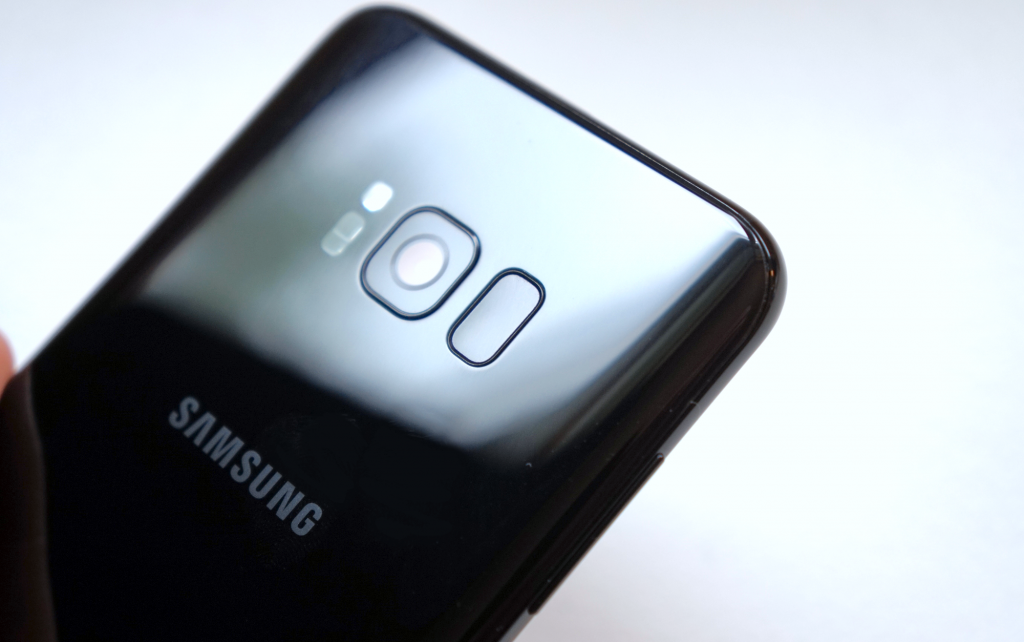 Before the firework show even begins the absolute first thing you should do is properly clean your camera lens. It sounds obvious, but it's not something you think about until after you notice you just captured a handful of blurry photos.
You bring a lens cleaning cloth, or just a clean cotton undershirt or jeans should do the trick (synthetic fibers, not so much). With so much finger food likely to be around, just avoid wiping it with your greasy fingers as it could make matters worse.
2. Mount your phone on a tripod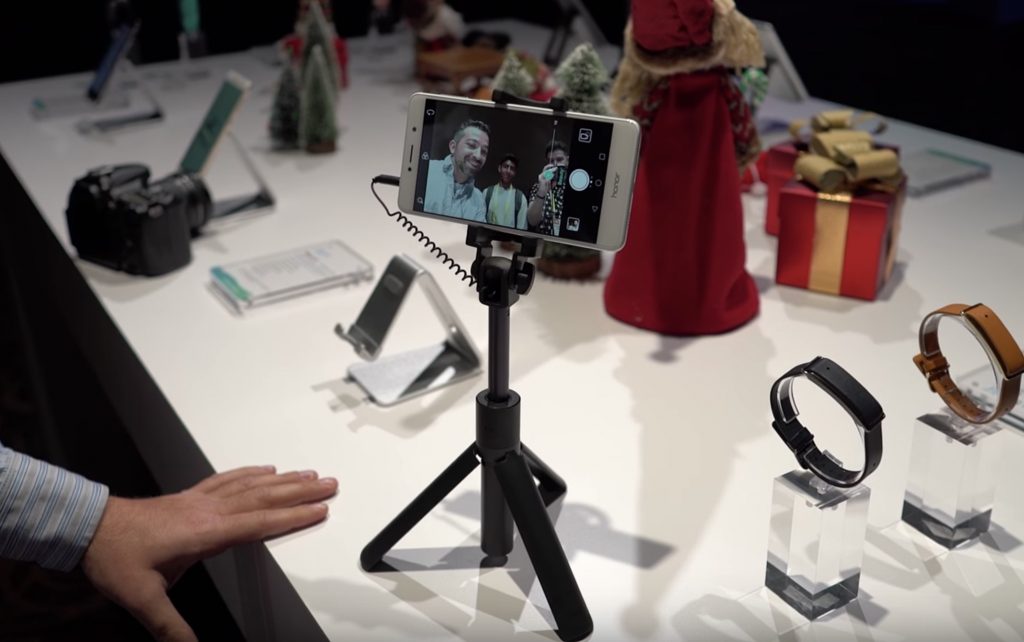 When shooting pictures at night, the hardest thing is keeping your hand still for a clear shot. This has to do with smartphones and their tiny imaging sensors. In order to capture all the available light, the shutter has to remain open for longer and the longer the shutter is open, the more small hand movements can blur the image.
This is where the tripod comes in. By setting your phone up on a stable surface (table, cooler, ground), photos will come out much clearer and sharper. Of course, not everyone has a smartphone tripod/mount handy. If all you have is a selfie stick handy, try steadying it on the ground to minimize hand shakes.
If neither of those options are available, holding your phone with two hands and resting your elbows on a table is the next best thing. If your phone has a long exposure function, remember to only use this feature if your phone is mounted on a tripod.
3. Turn off flash and HDR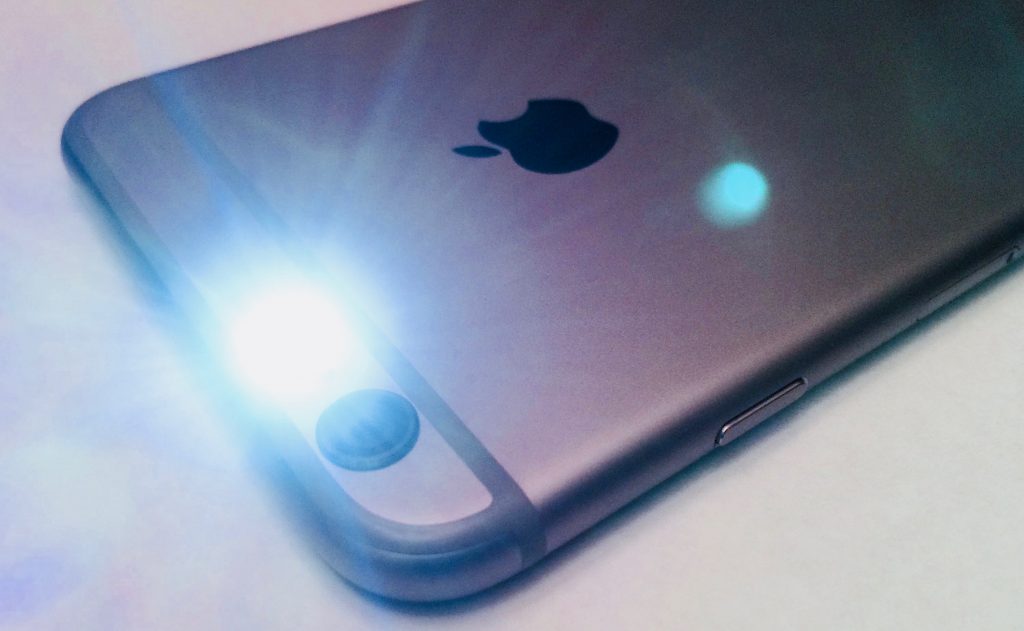 This may surprise you, but keeping your flash on (or in auto mode) actually isn't the best way to snap pics of fireworks in the sky. When the flash is engaged (or in auto mode), your phone will attempt to light up a dark area before snapping the pic.
Shooting with flash can delay your shot and doesn't really help if your subject is further away or you're aiming at the night sky. So make sure you turn off the flash before you start shooting and you wont have to worry about it later.
HDR works much the same way, taking more time to capture a shot than when its off. To avoid a delayed capture and potentially missing your shot, turn off both of these features ahead of time.
4. Don't zoom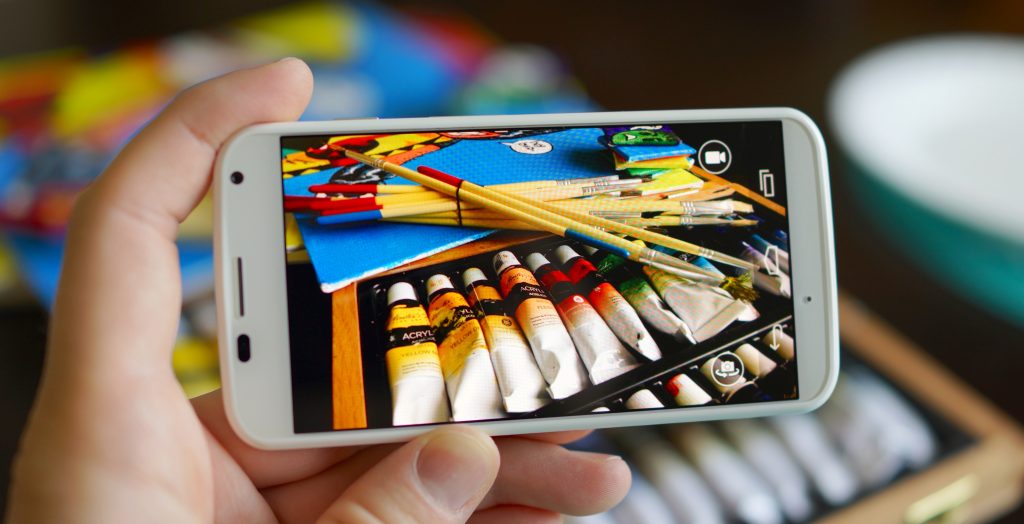 I know what you're thinking: with fireworks bursting so high up in the sky, digital zoom will help you get closer to the action. This is a common misconception, but it couldn't be further from the truth.
Using your smartphone's digital zoom technically only pre-crops a photo, making it more difficult to frame and expose the image being captured. For best results, zoom out/away as far as you can, then crop the photo after the fact if you want to better compose the shot. This will give you more control of the final result and should make for an all-around sharper pic.
5. Lower your exposure and/or ISO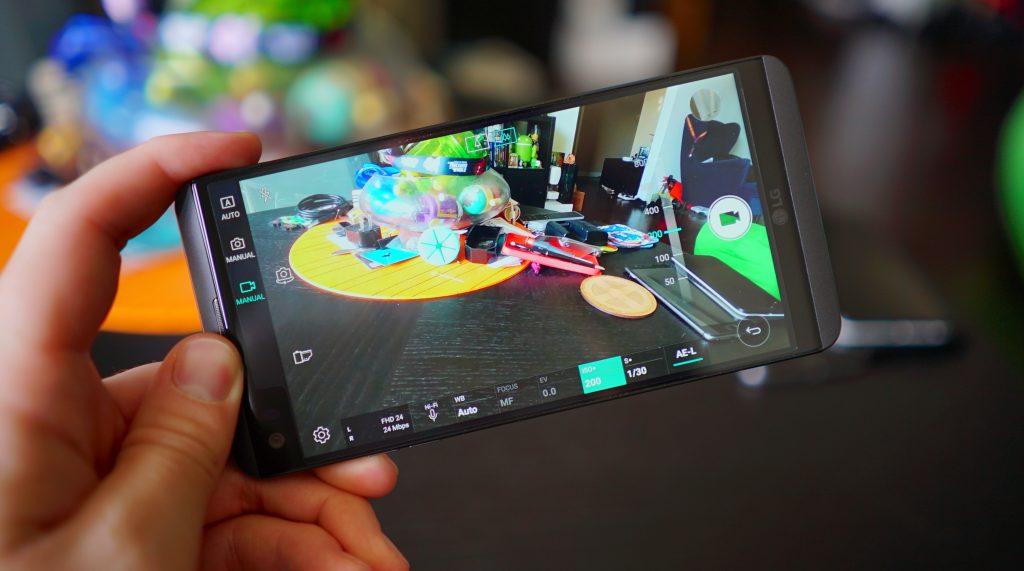 Taking photos of fireworks are tricky. When pointing at the night sky, your phone will want to brighten up the scene as much as possible. But once that firework bursts, your phone will have to dial back the exposure or the resulting image will be too bright.
To help snap a nice, perfectly exposed photo (where you can see all the colors of the firework), just turn down the exposure ahead of time. On most devices, you can tap to focus, then swipe down on your screen to make the image darker. This will make the sky nearly black, but ensure the fireworks aren't overexposed and help bring out the most vibrant colors possible.
Alternatively, you can use your phone's "Pro mode" to also lower the ISO to keep the image from looking grainy. Depending on your smartphone, you may have to download a 3rd party app to lock the exposure or lower the ISO. Here are a few good ones we recommend:
6. Tap to focus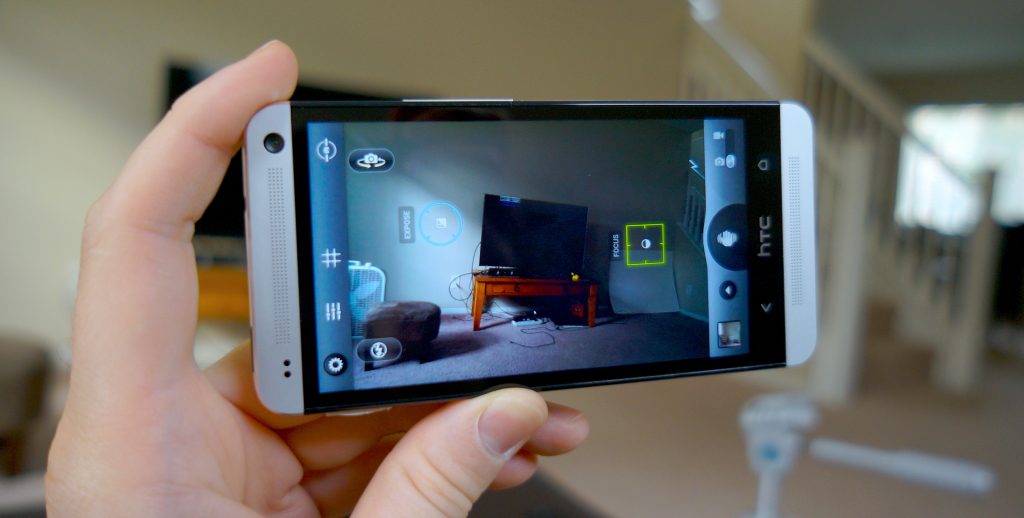 One of the hardest parts about photographing fireworks is getting your phone to actually focus on them. Since fireworks only last a few milliseconds, this can be a bit challenging.
Your best bet is using your phone's built-in landscape mode (this will help keep the focal length to infinity) but if that's not available, tap-to-focus works well too. Just tap on the moon, a cloud, far off buildings, or anything else off in the distance. Once the fireworks begin shooting, your phone wont have to hunt around to lock focus.
Just be careful with this as your phone will also automatically expose for wherever you focus. Depending on your device, you can fix this by manually dialing the exposure all the way down after you tap to focus.
7. Use burst shot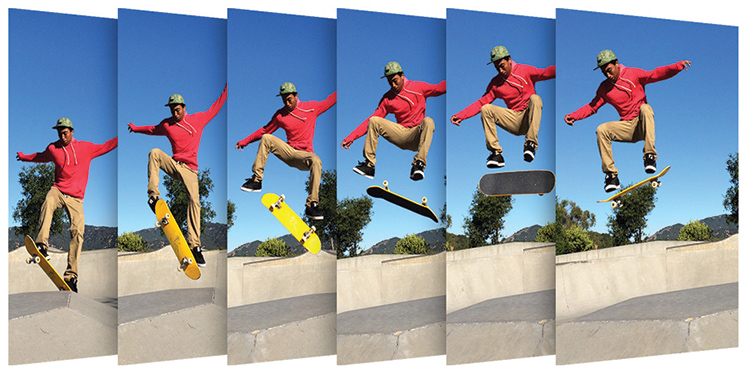 Fireworks have a short lifespan, making it tricky to nab the perfect shot the first time. Once you've found the correct exposure and focus, the last thing you want to do is re-adjust these settings all over again before firing off new photos. That's where burst mode comes in.
Most newer smartphones have the capability to continuously fire off multiple photos per second. Depending on your device, this is typically done by holding the capture button inside the camera app. The longer you hold the button, the more photos will be saved to the device.
The reason this is so helpful is because the camera will keep the same focus/exposure setting while firing off new pics. Depending on how long you hold the shutter button, you can go back and see which photos captured the nicest photo, saving the best or sharing on social media.
Here are the step-by-step instructions for the iPhone:
Press and hold the shutter button
Release when you think you've captured the shot
Open the Photos app
Tap on the photo preview (it will look like several photos stacked on each other)
Tap Select… from the bottom
Select your favorite photo(s) by tapping them
To add selected photos to your camera roll, tap Done
Select Keep Everything to preserve entire burst or Keep Only _ Favorites to keep selected photos and delete the rest
8. Get in and out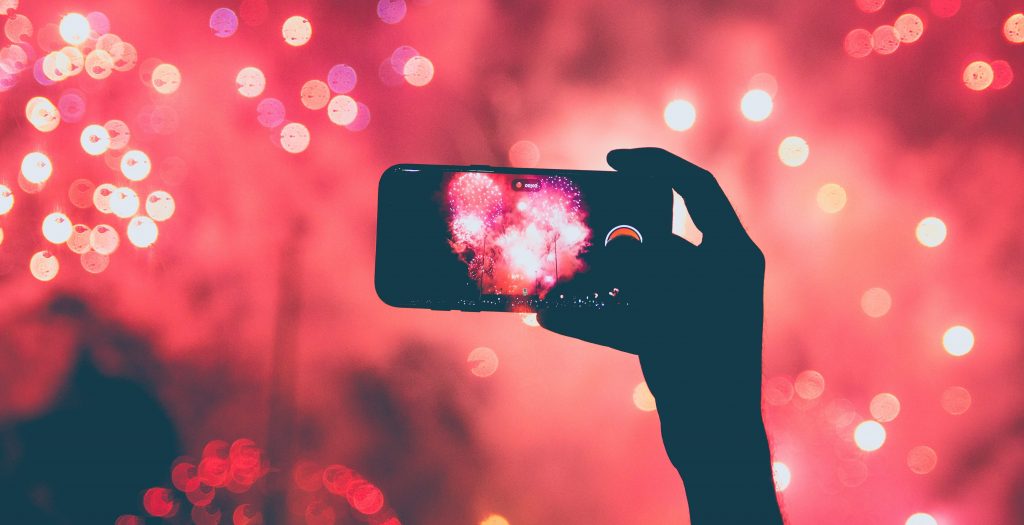 When snapping pics of a fireworks show, the best photos will come within the first few explosions. After that, the resulting smoke will only muddy up your shots and make capturing nice photos of the grand finale difficult.
Our advice? Rather than spending this time with your family staring at a smartphone screen, try to enjoy the moment and take a break from the electronics, just for a night. Remember, the Fourth of July happens every year but how often do you ever go back and watch footage of a recorded fireworks show?
9. Upgrade your old phone on Swappa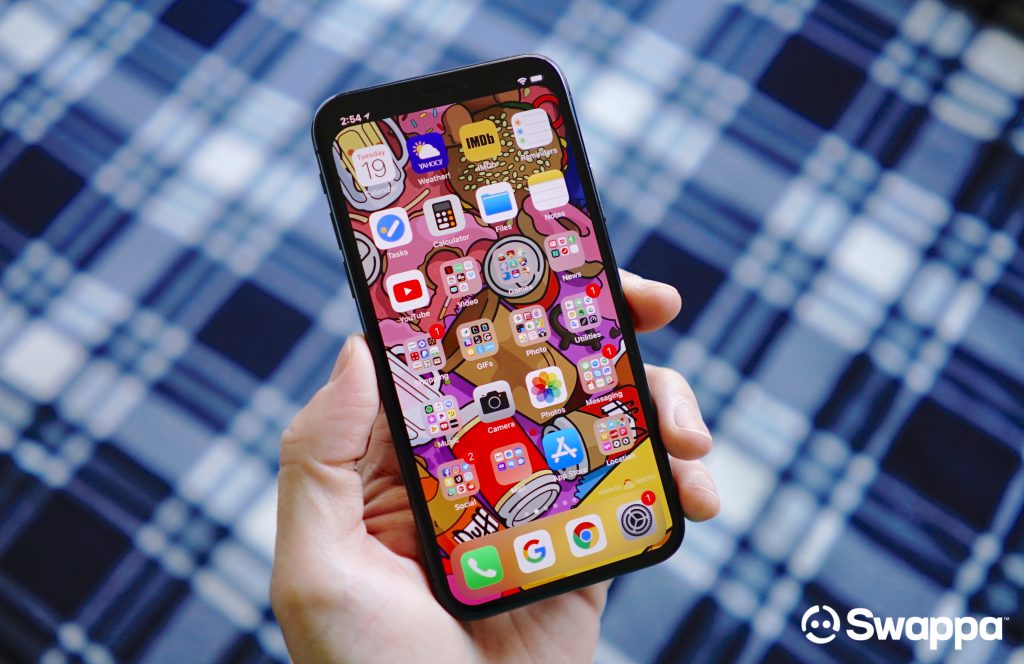 Are photos of your loved ones and all the festivities still not up to par? It's entirely possible your hardware is holding you back. If that's the case, you may want to consider upgrading your aging smartphone with a newer model on Swappa.
With a huge selection of gently used devices like the Samsung Galaxy S9 or iPhone X, you can take advantage of all the new advancements made in mobile camera tech while still saving a bundle on the latest smartphones. To browse our entire selection of devices available right now, just hit the link below to get started.