---
With the upcoming release of the Google Pixel 4a 5G and Google Pixel 5, you may be considering picking up a Pixel this year.
Due to its stellar camera and superior Android experience, the Pixel has become a major contender against flagship devices like the iPhone and Samsung's flagship Galaxy line. But before you jump on the latest and greatest, have you considered the Google Pixel 3 XL? Released in late 2018, the Google Pixel 3 XL is still a great buy in 2020.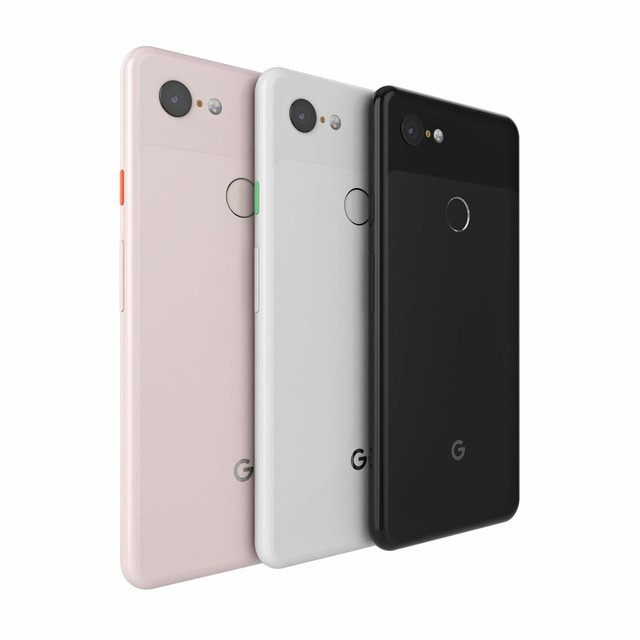 Earlier this year, Google discontinued the Google Pixel 3 and the Google Pixel 3XL. Following the launch of the Google Pixel 4a, Google also stopped selling the Pixel 4, Pixel 4 XL. The good news is you can still find these older models on Swappa — and you can save lots of cash by buying newish.
Starting at just $199 on Swappa, the Pixel 3 XL shares many of the same features as the Pixel 3 — a smartphone that was critically acclaimed for its phenomenal camera when it was released. As the name suggests, the Pixel 3 XL is larger. With a 6.3 inch OLED display and a frosted Gorilla Glass back, this device feels premium in the hand.
Let's dive into the specs. This Pixel 3 XL features a Qualcomm Snapdragon 845 processor, 4GB of RAM, 802.11 WiFi, 12.2-megapixel rear camera, a dual selfie camera (with a wide-angle lens), stereo speakers, water resistance, wireless charging, and a fingerprint sensor on the back. While there is only one camera on the back, Google's Pixel Visual Core chip helps with the Pixel's HDR+ image processing, making the Pixel 3 XL's camera stand out in a sea of competitors.
The Pixel 3 XL is also available in either 64 GB or 128 GB storage options and comes in three colors: Clearly White, Just Black, Not Pink. The Pixel 3 XL also runs on the most current version of Android available, Android 11. Pixel phones are also among the first to receive Android updates as they occur — long before Samsung, LG and others.
Pixel 3 XL software features include: gesture navigation and shortcuts, call screening, dark mode, split screen apps, and more. Google has committed to a minimum of three years of new Android version updates for the Pixel 3, up until October 2021. That means the Pixel 3 and 3 XL are guaranteed to receive Android 12 in 2021. Even if the device doesn't receive a major platform update after that, you can still count on security updates for the foreseeable future.
Pixel 3 XL Review
Is the Google Pixel 3 XL a good phone? The simple answer is yes. It's also hard to ignore how low the price is, making the Pixel 3 XL an incredible value and perfect for those on a budget. If you're looking for a larger Android phone with loads of Google features and a great camera, this phone offers so much for the price.
It wouldn't be a Pixel 3 XL article if I didn't mention the controversial notch. It's true, the notch at the top of the phone is pretty large — even larger than the iPhone's — but many people who love and use this device have said the notch isn't distracting to the user experience of the phone. (If you still hate the notch, you can hide it by going to Settings > System > Developer options. Then select "Display cutout.")
What's missing?
Battery life is okay. With a 3,430mAh battery, delivering roughly 4-5 hours of screen-on time before you'll need to recharge. With USB Power Delivery fast charging and wireless charging compatibility, this is likely not an issue for most moderate usage. If battery life is a concern, you may want to upgrade to the Pixel 4 XL (starting at $375 on Swappa).
RAM is limited to only 4GB. Even in 2018, this was pretty low for a flagship smartphone. This means you can expect apps to close more frequently in the background, causing you to lose your place in apps, and/or wait as they pull new data.
Video can only be shot up to 4k at 30fps, while the iPhone 8 and iPhone X can shoot up to 60 frames per second. Due to a poorer microphone, the audio quality is not as great as what you'd get from an iPhone — so this might not be the best video camera experience for vlogging. However, the wide angle selfie camera lens does extend to video, which just might make up for it.
Pixel 3 XL Camera
The number one reason to buy the Pixel 3 XL is, hands down, its phenomenal camera. By far one of the best smartphone cameras around, it has less to do with the actual camera and more to do with Google's machine learning imaging software. If a triple camera setup or an added telephoto lens isn't super important to you, the Pixel 3 XL's AI-powered camera still is competitive in 2020.
Google's software and image processing leads to sharp detail, a dynamic range, and accurate colors. Autofocus makes it easy to zero-in on what you're trying to capture, as well as features like Super Res Zoom and Portrait mode. Night Mode allows you to capture amazing shots even in low light situations. Both the front and back cameras include Auto-HDR, while the back also features Dual-LED flash and panorama.
Say goodbye to your selfie-stick. The dual front-facing camera with the extra wide-angle lens makes it one of the best selfie cameras around (and super easy to take selfies with a large group of friends).
Is it worth buying the Pixel 3 XL?
At its launch in October 2018, the Pixel 3 XL cost $899. Now you can get the phone for as low as $199 — that's more than 75% off its initial retail price.
Compare this to the budget Pixel 3a XL (the less premium mid-range version made of plastic), and you can see how Swappa helps you get so much more for less. If you're looking for an affordable Android but you want a premium experience on a larger phone, look no further than the Pixel 3 XL. Get it on Swappa today, starting at $199.