---
Before you sell your Android device on Swappa, you'll want to make sure you perform a Factory Data Reset and remove Google's Device Protections from the device.
A Factory Data Reset should be done on all Android devices before you ship and if your device is running Lollipop (Android 5.1) or later, you'll also need to ensure you remove Google's Device protections.
Removing Google's Device Protections is easy, but it does add a few quick steps to the entire reset process. However, this MUST be done before you factory reset your device.
*Note: Steps may vary depending on device make/manufacturer.
Removing Google's Device Protections
1. Turn off the Screen lock by navigating to Settings -> Security -> Screen lock -> None -> Yes, Remove
2. Remove your Google account by navigating to Settings -> Accounts -> Google. From this point you'll need to tap on your Google account(s), and then, tap the Menu icon and select the option to Remove account.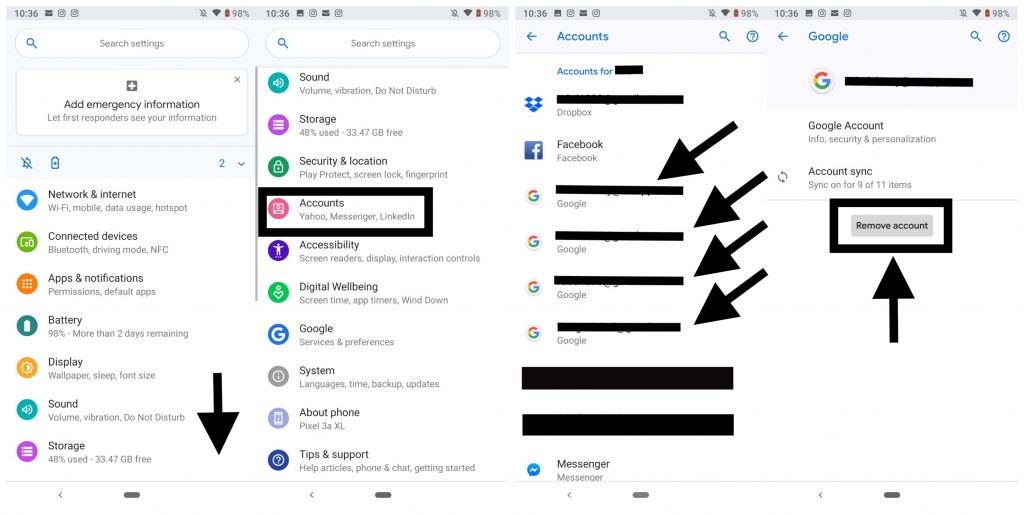 Perform the Android Factory Data Reset
The Android Factory Data Reset erases all system and app data and settings, downloaded apps, music, photos, and other user data from the internal storage. A regular factory reset using the following instructions will not reset any removable storage.
3. Open the Settings app, and navigate to Backup & reset -> Factory data reset -> Reset phone

Once Google's Device Protections have been removed, and the device has been Factory data reset, you should be clear and ready to ship to the new buyer.