---
Reliable cellular access is no longer optional in our modern, connected society. But with unlimited wireless plans costing upwards of $100 per month or more, it's growing increasingly difficult to stay connected without breaking the bank.
Fortunately, there are many great wireless plans available from smaller providers like TextNow that can save you a lot of money for similar coverage. Saving money is something we are passionate about at Swappa, so we are excited to partner with TextNow.
Looking to cut down your monthly wireless bill? Keep reading to learn how TextNow and Swappa keep you connected for less.
What is TextNow?
Some wireless providers make money by convincing customers to sign up for services they don't need or data limits they will never reach. Not TextNow.
TextNow is a different kind of carrier. Founded in 2009 by two university students looking to save money on their wireless bills, TextNow aims to deliver affordable (or free with ads) phone service to as many people as possible.
How much does TextNow cost?
TextNow offers reliable, nationwide wireless service with unlimited talk and text starting at just $0.00 per month. Yes, you read that right. If you don't mind a few ads here and there, you can purchase a TextNow SIM card for $0.99 and get unlimited nationwide talk and text for FREE!
Don't need wireless service and just want a free phone number with unlimited Wi-Fi calling and texting? Download the TextNow app and sign up for a free TextNow number today — no purchase necessary.
Free nationwide talk and text
TextNow is the only app that offers unlimited talk and text for free, supported by unobtrusive ads. Install the TextNow app and sign up for a free TextNow number to get unlimited Wi-Fi calling and texting.
If you're also looking for nationwide cellular service, you can purchase a TextNow SIM card for a one-time fee of just $0.99. This gets you ad-supported, nationwide wireless coverage without any yearly or monthly fees — absolutely no strings attached.
Free cellular service with unlimited talk and text makes TextNow perfect for emergency phones, dedicated phone numbers for side hustles, and so much more!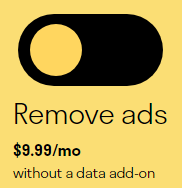 Get rid of ads for $9.99
Free service is amazing, but what if you're not a fan of ads? No problem. You can get rid of the ads for just $9.99/mo. Alternatively, if you purchase 2GB or more of data (plans start at $15.99/mo), TextNow will remove the ads for free.
Flexible data plans, starting at $8.99
Need more than just talk and text? TextNow offers 4 flexible data add-ons ranging from 1GB to 5GB of high-speed data. Prices start at just $8.99/mo for 1GB and extend to $27.99/mo for 5GB.

Don't worry too much about data limits. If you run out of high-speed data in any given month, you'll still get unlimited data at 2G speeds until your billing cycle resets.
Does TextNow have good coverage?
TextNow operates on a nationwide GSM network, so you can expect the same reliable 4G LTE coverage as the big carriers, indoors and outdoors.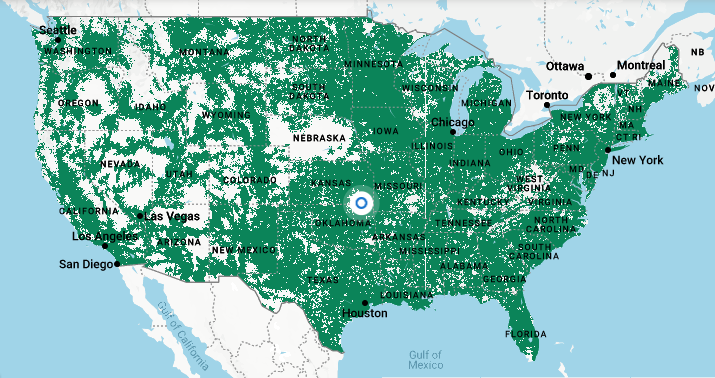 What phones are compatible with TextNow?
You can activate and use any eligible device on TextNow. Most unlocked phones are compatible with TextNow. So if you already have a working phone, you can check to see if it's compatible using the TextNow Compatibility Checker.

Looking for a new phone and want to make sure it's compatible? No problem! Find compatible devices on Swappa's TextNow landing page, or look for the TextNow badge on compatible listings.
TextNow and Swappa keep you connected for less
TextNow and Swappa work hard to save you money. Swappa gets you the best deals on gently used phones safely, and TextNow keeps you connected with free nationwide calling and texting. Win-win!
So what are you waiting for? Get a TextNow compatible phone and get in on free wireless coverage by clicking below.