---
Technology moves fast and whether you've got your eye on the next big thing or you're simply looking to make some cash from the stuff you're no longer using — selling on Swappa is the best way to get the most money for your old tech.
Why sell on Swappa?
Selling on Swappa is quick and easy. And, unlike trade-in sites which low-ball users for their old stuff to flip them for a profit, Swappa gives you what your old stuff is actually worth. We do this by cutting out the middleman, allowing sellers to directly deal with buyers. This gives you the true value for your old tech (something that can't be said for the peanuts you get from trade-in services) and allows buyers to find the best deals around. Swappa also has fair fees, which are split between the buyer and seller.
In this post we'll walk you through the entire selling process from start to finish, this way there's no guesswork involved. By the end of this post, you'll know exactly how selling on Swappa works and just how easy it is to start making money from your old stuff. Let's get started.
Before you sell
Before you sell on Swappa, there are a few things you should consider before you even create a listing. Here's a quick checklist for you to run through:
✅ You'll need to have a PayPal account
✅ The product you're selling must be on-hand.
✅ Product needs to be fully functional, including all buttons, ports, and batteries.
✅ No cracked glass or water damage.
✅ Phones need to be ready for activation and cannot be reported lost, stolen, or blocklisted.
✅ The device being sold needs to be fully paid off. That means no money owed to the carrier, and no outstanding balance or EIP (equipment installment plan) can be active.
Find your product
With that out of the way, we can get to the process of finding the product you want to sell on Swappa. In order to create a listing in the Swappa marketplace, the product first needs to exist in our database. If the product you want to sell isn't already listed on our site, just reach out to our support team.
You can locate the product by browsing through the various product categories on our sell page or using our handy search bar located towards the top of every page.
Once you've found your product, select it and you'll be taken to the product page where you can choose your specific version/model, as well as see the current going rate for like models already in the marketplace.
Create your listing
Once you've selected the specific model you're looking to sell, you'll be taken to the listing page where you'll fill out all the details about the device you're selling. Mandatory fields are marked with an asterisk (*) but it's recommended you fill out every field with as much detail as possible. Detailed listings increase buyer confidence which often results in quicker sales.
Set your price
The price field is where you'll set the Ask Price for your device. The Swappa sale fee will be added to your price and scale according to the Ask Price you set for the product.
Keep in mind Swappa doesn't calculate shipping charges into the final price since shipping is paid by the seller. Essentially, this means sellers need to include the cost of shipping in their Ask Price.
Choose the condition
Here you can choose the condition of your device. Remember, buyer satisfaction should be your goal so don't sugarcoat anything. Anything less than mint should have a detailed description of the damage. When in doubt, it's always best to err on the side of caution when choosing the condition — the last thing you want is a dissatisfied buyer returning your item.
Find your ESN/IMEI number
For phones, we ask that you provide an IMEI/ESN (serial number). Swappa uses this to verify the phone hasn't been reported as lost, stolen, or blocklisted. We also check with the carrier to make sure the device isn't being financed and is ready for activation. Need help finding your ESN/IMEI number?
How to find your ESN/IMEI on Android (varies by device): Settings > System > About phone > (look for ESN or IMEI number)
How to find your ESN/IMEI on iOS: Settings >General > About > (look for ESN or IMEI number)
Headline and description
Your Headline and Description are optional but you'll want to take some time to fill these out. Both are important to tell buyers what to expect from the item you're selling, with the headline also appearing in search result pages.
Since the condition, carrier, model number, color, and storage size are already displayed in the listing results, your headline should be anything other than this info to avoid redundancy. Our advice? Include any additional info that may be useful to the buyer. Whether it's bonus accessories like cases, cables, screen protectors, or anything else relevant to the listing. This will help your listing stand out from others and in search results.
Publish (wait, you're not done yet)
Once you've filled out all the above info, you can click Publish to save it. Don't run off yet — your listing isn't actually live on the site until you submit a verification photo. Details for that are provided below.
Verification photo
Once you've hit the Publish button you'll be provided with your unique listing code. You'll want to write this down on a piece of paper and take a photo of it next to the device you're selling. This is what we call a verification photo.
While you don't have to do this immediately, remember that your listing can't go live until our staff manually reviews your verification photo, so the sooner you provide this, the quicker you can get paid. Simple as that.A few things to consider when uploading a verification photo:
The entire item must be visible in this photo and the code should be shown next to the item, not on top or obstructing the view of the item.
Items marked as Mint, Good, or Fair condition, should have the device's screen powered on in the photo (does not apply to New items, which are required to be in a factory-sealed box)
Items listed in Mint condition must have photos showing the item from every angle (top, bottom, sides, etc) to validate the seller's claims.
Items in New condition need to show the factory-sealed box (highlighting the seal) with the verification code.
The device's private ESN/IMEI/Serial Number should not be displayed in your photos.
A photo showing any additional items included in the listing should also be uploaded.
Of course, the more photos you add to your listing the better, so go nuts. Close-up shots are ideal, especially showing any damage or wear and tear on the item. Make sure there's adequate lighting (try taking photos next to a brightly lit window) and for phones, take close-up shots with the screen on and off so buyers can see if there are any major scratches.
Once you're finished adding photos, tap the Request Review button. If not, click Edit Listing to make any additional changes.
Once you request a review, someone from our staff will manually review your listing, making sure all the necessary info has been filled out (including the verification photo and verifying the device isn't blocklisted or still being financed). Once the review is complete, your listing will then be live on the site and you're all set to start making money.
More options for your listing
Once your listing has been approved by our staff, you may want to take advantage of a few additional options that will be made available to you. All you have to do is view your listing (when signed in) and you'll find some new buttons at the top.
Upgrading to Featured: You can also upgrade your listing to a featured one (by paying an extra $5) and it will appear at the top of the listings results page.
Expiration date: Your listing will be live for 7 days, if it doesn't sell within this time, you can extend it for another 7 days by viewing your listing and tapping the button.
Share Now: At this point, feel free to share your listing on social media — the more people see it, the quicker you'll sell it.
Accepting lower offers
It's just a fact of life: some people really love to bargain. It's common to find comments on your listing requesting additional information about the product, but occasionally you'll come across prospective buyers making you a lower offer than you currently have listed.
You have two options, either politely decline, or you can accept their offer and lower the price of your listing. Should you decide to accept the offer, there are a few things to consider. First and foremost comments on your listing are made public, so any correspondence will be sent to everyone who's subscribed or previously left a comment on your listing.
When you agree to lower the price for one person, you're lowering the price for everyone. That means once you've edited your listing and lowered the price, anyone can swoop in and buy your item — not just the person you agreed to lower the price for.
You can lower the price of your listing by viewing your listing, clicking the Edit Listing button, and adjusting the price.
Get paid (fast)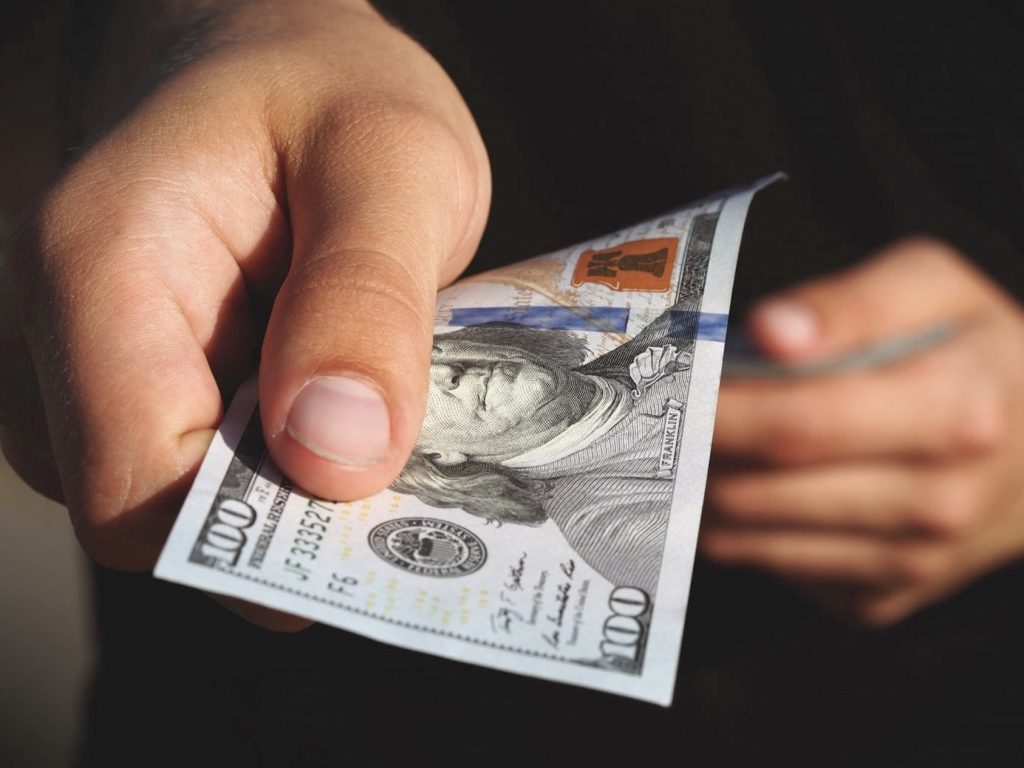 Swappa uses PayPal to handle all transactions in our marketplace for a variety of reasons. A big one is that sellers don't have to wait days for the buyer to make a payment. Buyers are required to complete the payment to the seller at the time of purchase, which means you will get a PayPal notification as soon as your item sells. Swappa also uses PayPal because of the extensive protections offered to sellers (as well as buyers).
Ship to your buyer
Swappa policy requires sellers to ship devices within 2 days of receiving payment. That means staying on top of your emails and keeping an eye out for notifications that your listing has sold. Sellers can ship via the courier of their choosing as long as a tracking number is provided. Sellers are responsible for the item until it arrives with the buyer, so shipping insurance (that covers the full value of the sale) is necessary.
The sale page is where you can find your recently sold listing. Selecting the listing will take you to the private sale page for that specific item and it's there you can add a tracking number by clicking the Add Shipment button, upload any additional photos (the device being shipped out, receipts, etc.), and/or communicate anything else to the buyer.
Since good commerce comes from good communication, Swappa recommends buyers and sellers communicate before and after purchasing an item in the marketplace. Comments will be sent to the buyer via email, so it's a great way to show buyers that their business is important. It's also worth noting that comments on an item's private sale page are private and visible only to the buyer, seller, and Swappa staff.
*******
Now that you're equipped with everything you need to start selling on Swappa, there's nothing keeping you from getting out there and making some money. To get started selling on Swappa, simply hit the link below to find your product, and good luck!
Need anything else? Check out our seller FAQ for more answers to commonly asked questions or feel free to reach out to our support staff for additional help.