---
As our children begin heading back to school, it's important that they have the tools they need to succeed. In today's digital age, that involves more than just pencils and spiral notebooks. Technology is becoming a growing part of the way our kids learn, whether they're heading into classrooms or attending classes remotely. Thankfully, you don't have to spend an arm and a leg to find great tech at an affordable price.
The Swappa marketplace is filled with gently used tech to fit just about any budget, whether that's a cheap Chromebook or a high-end MacBook. With so many devices to choose from — ranging from tablets, to laptops, to convertibles — the hardest part can be simply knowing where to start. To help you navigate the waters, we're bringing you a list of some of the most popular devices sold on Swappa, along with a few of our best picks in each price category.
Best tech for K-6 students ($100 – $200)
The iPad Air 2 was released in October 2014. Although 6 years old, it still makes a great budget option for kids going back to school. Hardware specs include a 9.7-inch Retina display, Touch ID fingerprint sensor, Apple's A8X chip (64-bit), wireless connectivity, and up to 10 hours of battery life.
Aside from a near limitless amount of productivity apps available; the iPad Air 2 is lightweight, making it easy to throw into a bag, and cheap enough that it's still very much affordable. And while you can still find refurbished models at retailers like Walmart, $349.95 for an iPad Air 2 (16GB) is pretty steep considering you can find a gently used iPad Air 2 starting at $164 on Swappa.
If you're looking for another affordable tablet option — but want to stick to Google's Android operating system — the Samsung Galaxy Tab S3 is another solid pick. Launching back in 2017, it's newer than the iPad Air 2, the Tab S3 offers much more functionality and more features than you can shake a stick at.
For instance, the Tab S3 can use Samsung's S Pen (digital stylus), which allows the user to sketch or jot down notes. Other hardware specs include a high-resolution 9.7-inch AMOLED display, Qualcomm Snapdragon 820 processor, 4GB RAM, 32GB storage w/ microSD card, AKG quad-speaker setup, 6,000mAh battery, USB-C charging, 3.5mm headphone jack, along with 13MP rear and 5MP selfie cameras.
The tablet was extremely well-reviewed when it first launched at $599. Today, prices are much cheaper, with a used Samsung Galaxy Note Tab S3 starting at $160 on Swappa.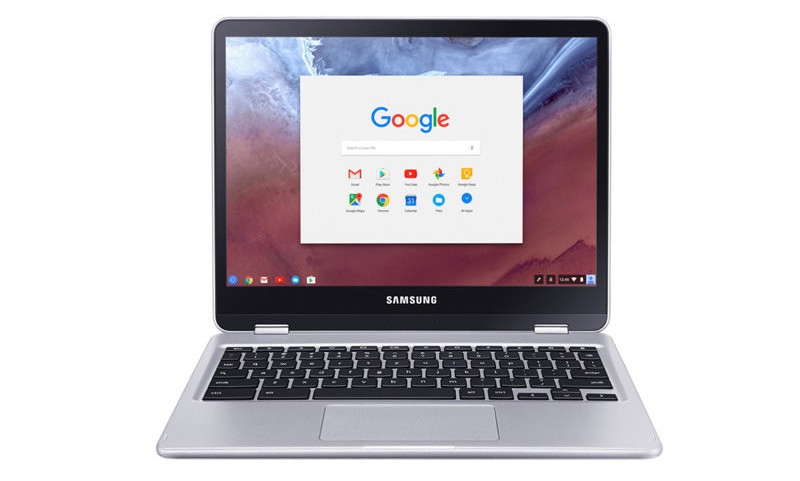 The Samsung Chromebook Plus (V1) was released back 2017, and according to most reviewers, it was one of the better cheap Chromebooks available. Originally priced at $450, you can occasionally find these still being sold online, but it's rare seeing as how it was eventually phased out and replaced by the V2 model.
Standout features include one of the best laptop screens around, around 6-hour battery life, great performance, and best of all you can find the Chromebook Plus for around $180 on Swappa. This makes the Samsung Chromebook Plus the perfect laptop for kids, especially for school, since you don't have to worry about plugging it in every few hours.
Best tech for high school students ($200 – $400)
The 5th generation iPad was officially released in March 2017 at $329 as a followup to the previous year's iPad 4th generation. Featuring a 9.7-inch screen, the iPad 5th Gen was well-received, with reviews praising the performance of Apple's A9 processor and long battery life (roughly 10 hours).
Other specs include a bright display, 2GB of RAM, and your choice of 32GB or 128GB storage configurations. It's also incredibly thin, measuring in at only 7.5mm thick, which is the same as the original iPad Air. The iPad 5th Gen is a very solid baseline model for those that don't need Apple Pencil or attachable keyboard support. You get all the basics, in an affordable package.
With iPad 5th Gen prices starting at $185 on Swappa, it's easy to find a great iPad that won't break the bank.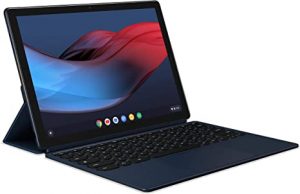 The Google Pixel Slate is easily one of the best Chromebooks you can find on this list, mostly because the "Made by Google" Chrome tablet is a great mix of features and power.
An upgrade over the previous generation Google Pixelbook, the Pixel Slate is a Chromebook that doubles as a tablet — featuring a digital stylus that can be used for jotting down notes, drawing on the multi-touch display, or interacting with native Android apps. This makes the Pixel Slate the spiritual successor to the Pixel C, Google's Android OS tablet that launched back in 2015.
The Pixel Slate's hardware configurations range from Intel Celeron, to Core M3, Core i5, or Core i7 processors and either 4, 8, or 16GB of RAM. Fully spec'd out, you're looking at quite the beast (with a price tag to match). When it first launched, the Pixel Slate was priced at $599 (Celeron 4GB RAM), and went all the way up to $1,599 for the Core i7/16GB RAM config.
In 2019, Google announced the entire Pixel Slate line would be retired, making this unique tablet the last of its kind. The good news is you can still find models on Swappa, with Google Pixel Slate prices starting at $270.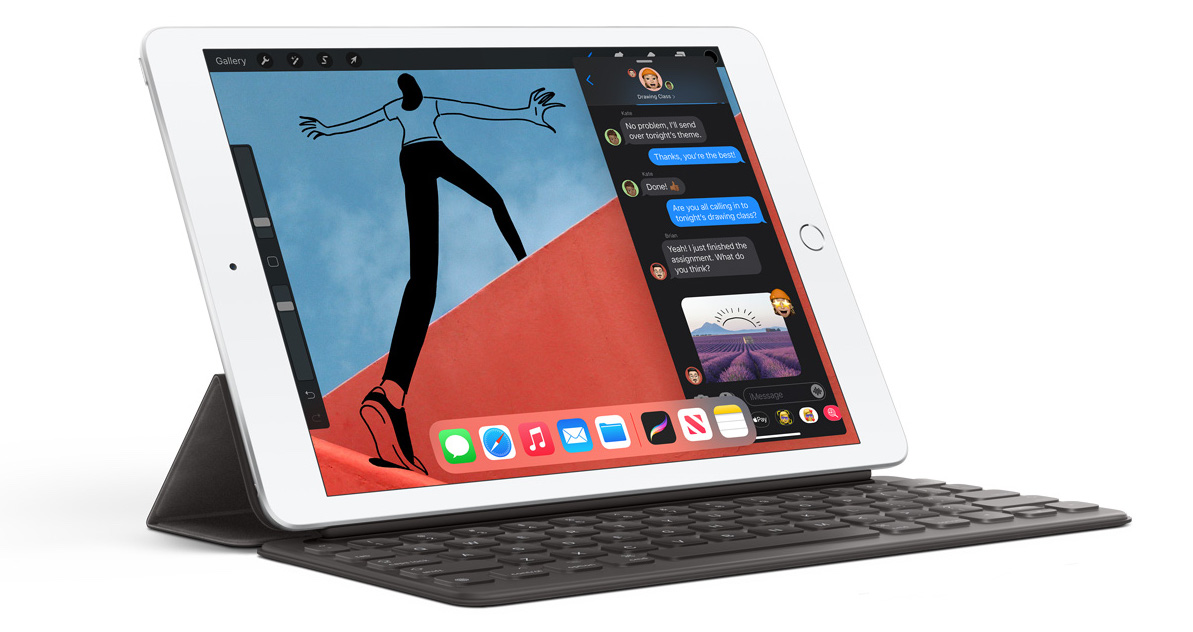 Apple made a splash when they introduced the 8th Gen iPad last year. Carrying an introductory price of $329, the iPad (2020) is the latest iPad available, and the low asking price solidified its position as the king of the budget tablet market.
The iPad 8th Gen offers a handful of upgrade-worthy features, like a 10.2-inch Retina display, much faster A12 chip, Apple Pencil support, and Smart Keyboard folio compatibility. There's also 3GB of RAM for improved multitasking, making the iPad 8th gen a perfect budget option.
Prices for the iPad (2020) start at $279 on Swappa and go up depending on the storage size and specific carrier model. If you're looking for a good performing iPad with lots of features, you can't go wrong with the iPad (2020).
Google's Chromebook Pixel line has always bridged the gap between the usual cheap Chromebooks you find littering store shelves and more premium hardware you'd typically expect from Apple. The 2015 Chromebook Pixel 2nd Gen is a followup to the first Chromebook Pixel that originally launched in 2013.
A "labor of love," the Chromebook Pixel offers an incredibly high resolution touch screen display — 2560×1700 — and unique 3:2 display that's much taller than traditional widescreen laptops. In fact, it's one of the few laptops you can find with this kind of display, adding to the Chromebook Pixel (2015)'s cool factor, and making it a truly unique piece of technology.
Google would eventually discontinue the Chromebook Pixel line in 2016, replacing it with the Pixelbook tablet/laptop hybrid. Originally priced at $999, the biggest sore point was the high asking price. Today, you can still find the Chromebook Pixel 2nd Gen popping up on Swappa from time-to-time, where the current price is $385. Better hurry, it won't last long.
Best tech for college students ($400+)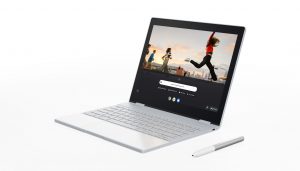 It's hard not to get excited over Google's hardware. In a world where Chromebooks are typically cheap, lower-end laptops covered in plastic; Google's Chromebook hardware is a refreshing breath of fresh air.
With a premium, all metal build and top-notch specs, the Google Pixelbook is a high-end Chromebook that has more than a few tricks up its sleeve. The Google Pixelbook is the thinnest laptop Google has ever made, measuring in at 10.3mm thick. But's that's not all. You'll also find a 12.3-inch 2400×1600 touch screen display with Pixelbook Pen support, a 360-degree hinge for use in tablet mode, 10-hour battery life and fast charging — there's a lot here to love.
Although currently retailing for $999, Google Pixelbook prices on Swappa start at $335. Google's Pixel hardware never lasts long, so if you're thinking about picking this one up, you'd better act fast.
The ASUS Chromebook Flip C434 is a thin, light, and capable laptop that launched last year, priced at around $569. The 2019 laptop offers a great value, coming equipped with a 14-inch full HD touch screen display with a 360-degree hinge and extremely small bezels. It's very a modern looking Chromebook, and one of the most attractive on this list.
Other features include 10-hour battery life, a backlit keyboard, USB-C and a traditional USB-A port, microSD card slot, and plenty of storage/processor configurations to suit your budget. Whether that's an Intel Core M3, Core i3, or Core i5; the Flip C434 has you covered.
The ASUS Chromebook Flip C434 is a quality, inexpensive laptop that looks great and gets the job done. On Swappa, prices for the ASUS Chromebook Flip C434 start at $414, making it a solid contender for one of the best — and most affordable — Chromebooks for school or work.
The Google Pixelbook is the search giant's all new "affordable" Pixelbook entry, one that carries a more familiar design. This isn't a tablet hybrid or convertible, it's simply a great 13-inch laptop that gets the job done.
That means a painted magnesium body that's just as premium as previous Google Chromebook models, only with smoother edges. The Pixelbook Go absolutely nails the basics, offering insane 15-hour battery life, a stellar quick charge feature, excellent backlit keyboard, and rubber bottom that won't slip around on your lap — this laptop is meant to be used on-the-go and it does it extremely well (hence the "Go" in the title).
The Pixelbook Go comes in a variety of storage/processor configurations, ranging from the base Intel Core M3 (8GB/64GB) model, all the way to the Core i7 (16GB/256GB) high-end model with a 4K display (yes, really). It simply depends on how much power you need from a Chromebook.
On Swappa, Google Pixelbook Go prices start at $395 and with prices dropping all the time, it won't be hard to find one that fits into your school budget.
The iPad Pro 12.9 was officially introduced in 2017, alongside an all-new 10.5 model to replace the 9.7-inch version. The iPad Pro 12.9 2nd Gen was more or less a refreshed version of the 2015 iPad Pro 12.9-inch, but that doesn't mean the new features were anything to sneeze at.
iPad 12.9 2nd Gen upgrades include an improved 120Hz ProMotion display with support for HDR10 and Dolby Vision content, A10X Fusion hexa-core processor with 12-core GPU, and either 64GB or 512GB storage configurations. Arguably the best part about the iPad Pro line is accessory compatibility, with support for Apple Pencil and Apple's own Smart Keyboard, a folio-type case for enhanced productivity.
For students, the iPad Pro 12.9 2nd Gen could be exactly what you need, whether that's Apple's full suite of productivity apps, or Apple's expansive game lineup when you have a little downtime in between classes. With iPad Pro 12.9 2nd Gen prices starting at $399 on Swappa, you don't have to spend much to get some of the best hardware Apple has to offer.
♻️📱💻📷🎮
With a growing interest in Chromebooks and tablets as a low-cost option for back to school, these products are more in higher demand than ever. That's great news if you have an old Chromebook, iPad, Android tablet, or any other laptop lying around and are looking to make some quick cash.
For everyone else, there's no better time than right to shop the Swappa marketplace and start saving money. It's easy to see why parents and students on a budget are choosing Swappa to save boatloads of money by buying gently-used laptops, tablets, and other back-to-school tech instead of expensive retail prices. Find your best deal by shopping on Swappa today.
---
Get a deal or Make More. In the App.


---