---
It's official: Samsung has unveiled their brand-new Galaxy line for 2021, months ahead of its yearly release schedule. Due to the unconventional nature of 2020, we're seeing launch dates thrown off a bit, but Samsung is taking it in stride, but instead of delaying their flagship line — they're arriving sooner than ever.
Similar to what we saw last year, Samsung announced a total of three new models: the Samsung Galaxy S21, Samsung Galaxy S21+, and the Samsung Galaxy S21 Ultra. While there are a few surprises on that list (like the regular S21 using plastic build materials), the Galaxy S21 Ultra is still Samsung's crown jewel, representing the best of their mobile engineering team and jam packed with their most advanced hardware.
For more on everything you need to know about the Samsung Galaxy S21 Ultra, including how it compares to the rest of the S21 lineup, keep reading for all the full deets.
Galaxy S21 Ultra design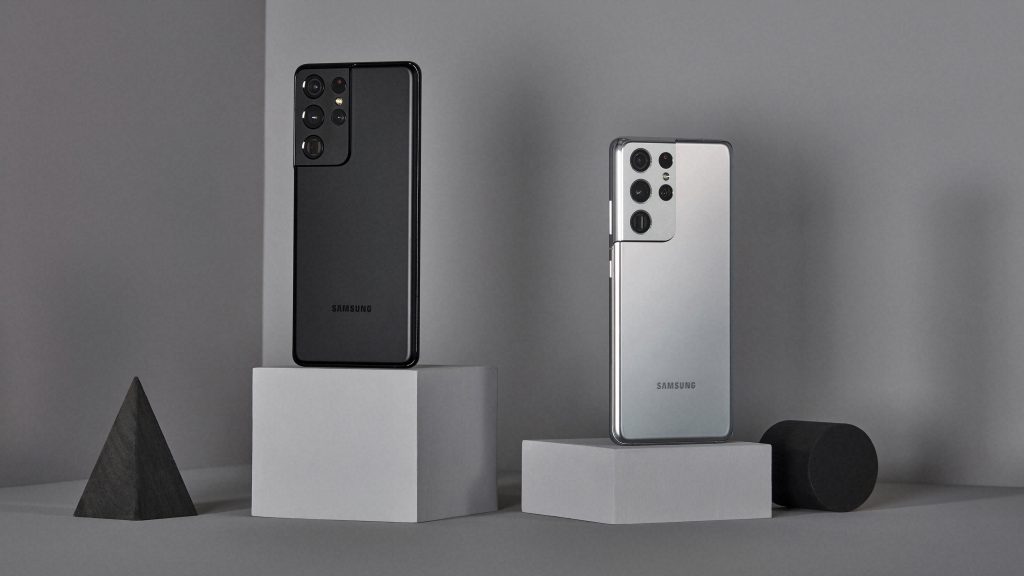 For 2021, Samsung changed things up for the Galaxy S21 Ultra with a sleek new design and finish. Similar to what we saw with the iPhone 11 Pro/Pro Max, the S21 Ultra now features a matte glass back across all models. What sets the design apart from other phones on the market is the chunky camera housing that melts into the side frame. It's rather distinctive, and gives the S21 series a personality of its own.
The front of the device is almost identical to previous generations, with a punch hole front facing camera directly in the center of the edge-to-edge display, with tiny black bezels along the top and bottom. The display is even flatter this time around, which is a welcome improvement over the previous year's slightly curved display.
There's only two S21 Ultra colors available from carriers: Phantom Silver and Phantom Black. The silver camera housing has a chrome-like finish, while the black model is matte like the back glass. When purchased directly from Samsung.com, there are three exclusive color options: Phantom Titanium, Phantom Navy, and Phantom Brown.
Galaxy S21 Ultra specs and features
The Samsung Galaxy S21 Ultra is the most feature-packed, spec'd out monster Samsung could build for their flagship line. There's a lot in common with their previous generation Galaxy S20 Ultra, but they managed to throw in a few new upgrades to refine the experience of last year's model. When compared to the rest of the S21 lineup, there's really no competition — the S21 Ultra is the absolute, best of the best.
There's a lot to talk about here, but quick standout Galaxy S21 Ultra features include the 108MP "pro-grade" camera with Space Zoom, 8K video recording, support for all flavors of 5G, S Pen functionality, adaptive 120Hz refresh rate, and oh yeah — there's no longer a charger included in the box (bummer).
Samsung Galaxy S21 Ultra specs
Samsung Galaxy S21
Samsung Galaxy S21+
Samsung Galaxy S21 Ultra
Processor
Qualcomm Snapdragon 888 (8-core)
Qualcomm Snapdragon 888 (8-core)
Qualcomm Snapdragon 888 (8-core)
Display Size
6.2 inches
6.7 inches
6.8 inches
Display Technology
Dynamic AMOLED 2x
Infinity-O Display
Dynamic AMOLED 2x
Infinity-O Display
Dynamic AMOLED 2x
Infinity-O Display
Display Resolution
2,400 × 1,080 pixels (421 ppi)
2,400 × 1,080 pixels (394 ppi)
3,200 × 1,440 pixels (515 ppi)
Refresh Rate
48-120Hz (adaptive)
48-120Hz (adaptive)
10-120Hz (adaptive)
S-Pen Support
No
No
Yes
Rear Cameras
Wide-angle: 12MP, f/1.8, 26mm
Ultrawide: 12MP, f/2.2, 13mm
Telephoto: 64MP, f/2.0, 29mm
Wide-angle: 12MP, f/1.8, 26mm
Ultrawide: 12MP, f/2.2, 13mm
Telephoto: 64MP, f/2.0, 29mm
Wide-angle: 108MP, f/1.8, 26mm
Ultrawide: 12MP, f/2.2, 13mm
Telephoto: 10MP, f/2.4, 70mm
Periscope Zoom: 10MP, f/4.9, 240mm
Selfie Camera
10MP, f/2.2, 26mm
10MP, f/2.2, 26mm
40MP, f/2.2, 26mm
Storage
128GB, 256GB
128GB, 256GB
128GB, 256GB, 512GB
RAM
8GB RAM
8GB RAM
8GB, 12GB RAM
Battery
4,000 mAh
4,800 mAh
5,000 mAh
Dimensions
71.2mm (w) x 151.7mm (h) x 7.9mm (d)
75.6mm (w) x 161.5mm (h) x 7.8mm (d)
75.6mm (w) x 165.1mm (h) x 8.9mm (d)
Weight
171 g
202 g
229 g
Water Resistance
IP68 water and dust resistance
IP68 dust and water resistance
IP68 dust and water resistance
Release Date
January 29, 2021
January 29, 2021
January 29, 2021
Retail Price
$799+
$999+
$1,199+
Display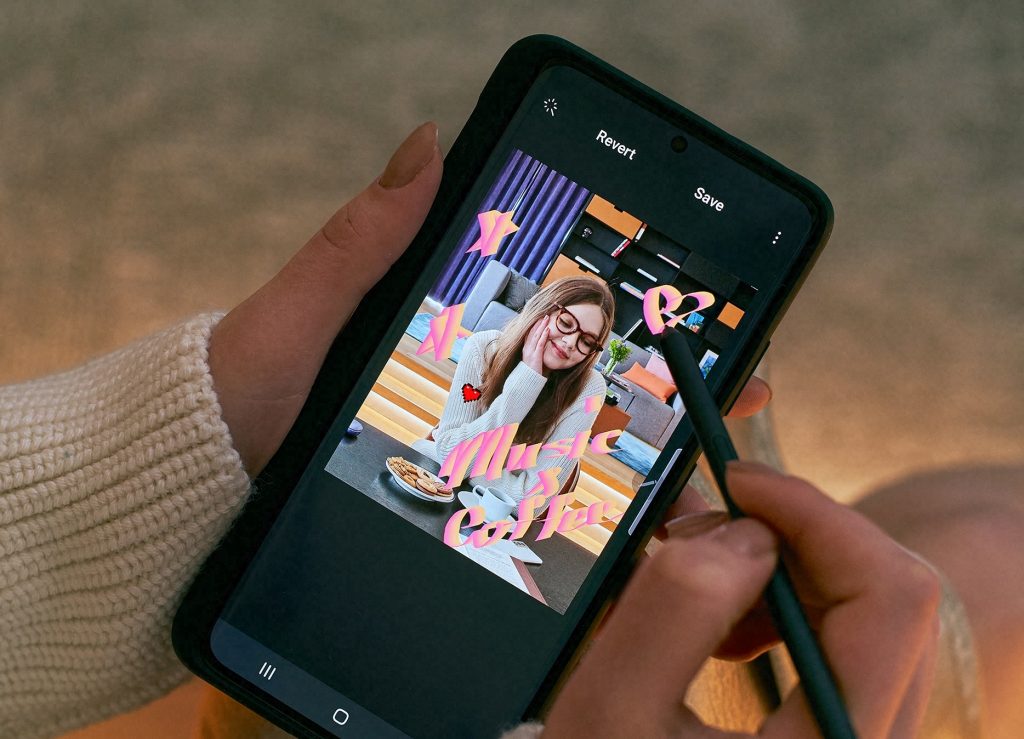 Samsung is one of the world's premier display manufacturers, so it's no surprise that they'd use the highest-end panel for their super premium Galaxy S21 Ultra. Unlike lower-tier models in the S21 series, the Galaxy S21 Ultra features a 6.8-inch, 3200 × 1440 AMOLED screen.
While that may sound massive, the 20:9 aspect ratio means most of those inches are on the length, so it's narrow but taller than the 19.5:9 aspect ratio we're used to seeing from popular devices like the iPhone 12 Pro Max.
When it comes to the refresh rate, it's no longer locked to 120Hz, but changes based on user interaction. This, in theory, should help preserve some battery power by allowing the refresh rate to drop to 10Hz in some instances. The Galaxy S20 Ultra also has higher-resolution than the S21 and S21+, even while using the 120Hz adaptive refresh rate, something that would force previous generation models to reduce their resolution to 1080p.
New for 2021, is the S21 Ultra's support for the S Pen stylus, a feature once reserved for Samsung's Galaxy Note line. It basically works just as you'd expect only minus some baked-in software features you'd find on the Galaxy Note. The optional accessory will cost you around $40, and you'll need a special case if you want to keep holstered to the phone.
Performance
Performance is another key area where the Samsung Galaxy S21 Ultra shines. The phone is outfitted with the latest Qualcomm Snapdragon 888 5G processor — a top-of-the-line SoC reserved for only the highest-end 2021 flagships.
The new octa-core chipset offers 20% faster performance, 35% faster GPU, and vastly improved camera features thanks to its triple ISP (image signal processor) that's also 35% faster. The 5G modem integration also means you can expect drastically better battery life when connected to 5G.
The Galaxy S21 Ultra also comes standard 8GB of RAM on the base model, and goes all the way up to 12GB of RAM in the higher-end models. This may sound excessive by today's standards, but as applications and games become more demanding, it's a great way to future proof your phone for years to come.
Camera
Camera is always an important feature for most folks, and once again, Samsung seems to have thrown the entire kitchen sink at the Galaxy S21 Ultra. The S21 Ultra is equipped with a "pro-grade" camera array that features four lenses at various focal lengths: a primary 108MP wide angle lens (26mm), ultrawide lens (13mm), telephoto 3x optical zoom lens (70mm), and a 10x optical "space zoom" lens (240mm).
Leveraging the power of "AI", Samsung also improved the Galaxy S21 Ultra camera software like Portrait Mode with advanced bokeh and Studio mode, AI-based face enhancement, enhanced auto white balance, integration with third-party camera apps like Snapchat and Instagram, and more.
You'll also find 8K/24fps video recording that's capable of pulling 33MP snapshots from video footage, and 4K60 all the way up to 10x zoom. There's also a Director's View mode that's a fun way to record video on the front and rear cameras simultaneously.
Battery life
As we've seen in the other hardware specs, the Samsung Galaxy S21 Ultra also goes all out in the battery department. The Galaxy S21 Ultra features the largest battery out of the entire S21 series and comes equipped with a massive 5,000 mAh battery. Although your mileage may vary, some early testing has shown the S21 Ultra delivering nearly 9 hours of screen on time, besting even the iPhone 12 Pro Max (8-ish hours), or previous year's S20 Ultra (7 hours).
You'll find support for 25W wired fast charging via USB PD 3.0, as well as 15W fast wireless charging. There's even reverse wireless charging, so you can use the Galaxy S21 Ultra to power other devices wirelessly at 4.5W. This feature will probably only be useful for smaller devices like wearables, or headphones that don't take a lot of power to charge quickly.
Disclaimer: Samsung no longer includes a power adapter in the box, so you may want to invest in a 65W, 45W, or 30W OEM or 3rd party alternative.
How much does the Galaxy S21 Ultra cost?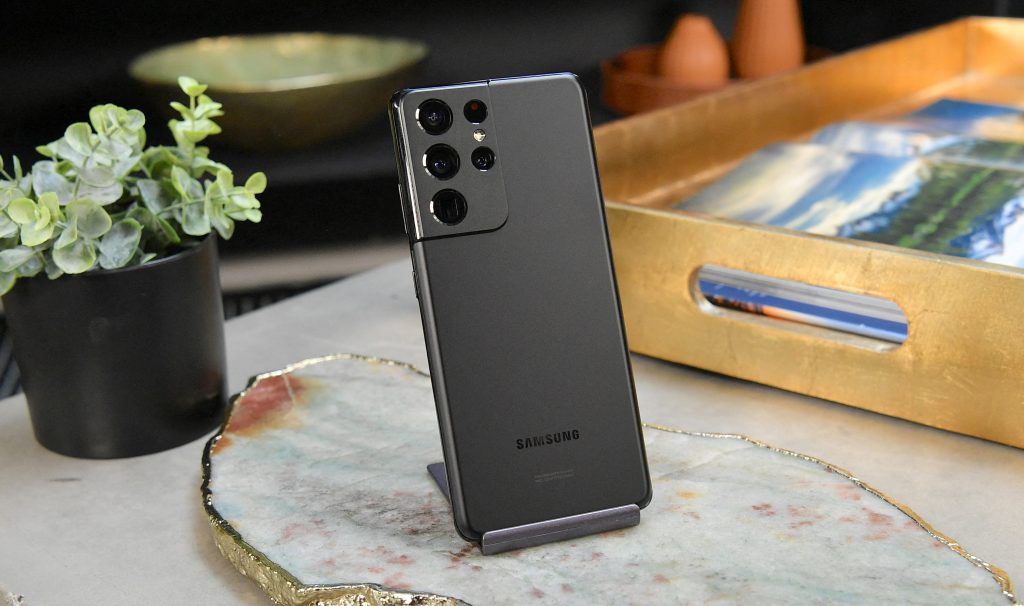 Samsung announced their entire Galaxy S21 line on January 14th, with the S21 Ultra sitting at the top of that list. If you're buying the phone brand new, the Samsung Galaxy S21 Ultra is priced at $1,199 for 128GB, $1,249 for 256GB, or $1,379 for 512GB.
Of course, you can help fund this upgrade by selling your old phone on Swappa where you'll receive 100% of its true market value vs trade-in services. For instance, the average price for a Galaxy S20 sold on Swappa is around $571 (128GB), which could really help if you're looking to upgrade to the S21 Ultra.
To see how much your old phone is worth, head on over to the Swappa sell page using the button below. You may be surprised at just how much you can get.
Looking for a cheap S21 Ultra alternative?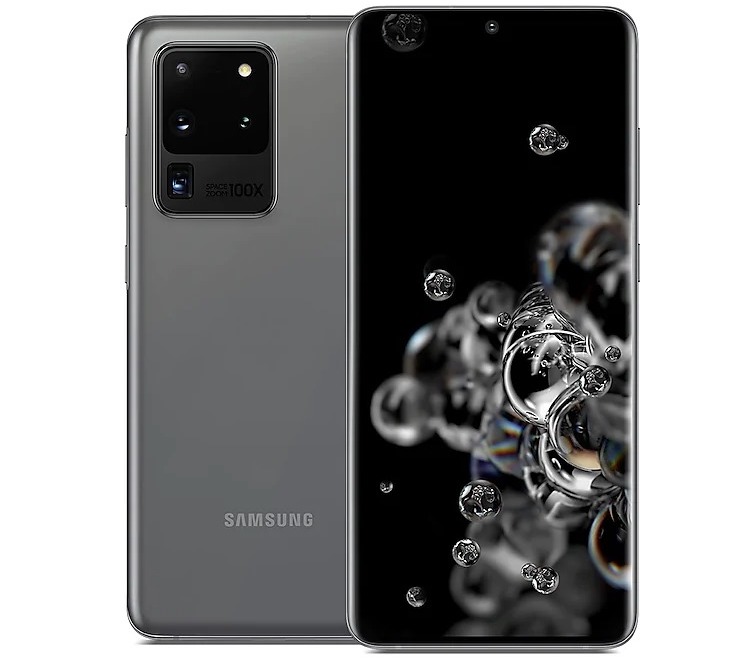 If, perhaps you were looking to save money and didn't want to pay the high price for a brand-new Galaxy S21 Ultra, the previous generation model is a great cheap alternative. The Samsung Galaxy S20 Ultra features most everything you love about the S21 Ultra — 120Hz display, triple camera system, 8K video recording, 5,000mAh battery, 12GB RAM, and even 5G — but with S20 Ultra prices starting at $579+ on Swappa, you won't have to take out a second mortgage to afford one.
Buy a cheap Galaxy S21 Ultra on Swappa
We're still a few days away from when the Samsung Galaxy S21 Ultra officially begins shipping, but depending on when you come across this post there's a good chance gently used models have already made their way to the Swappa marketplace.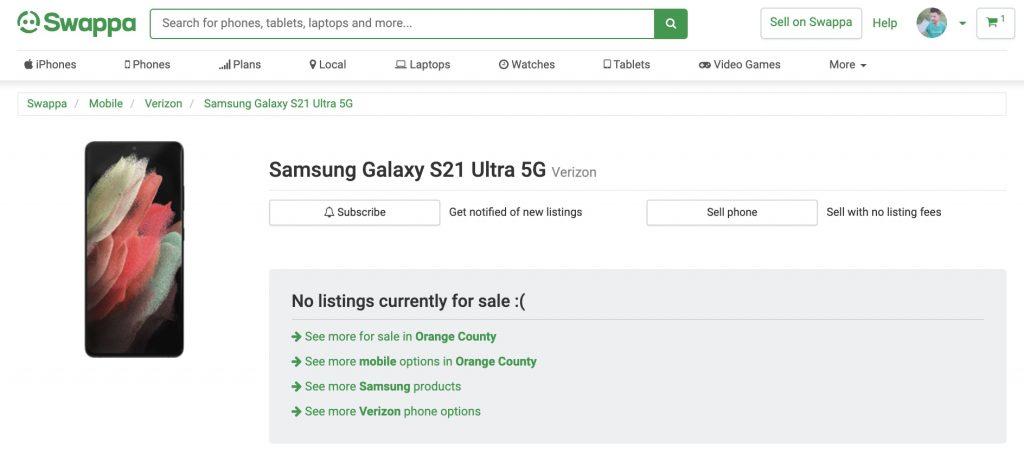 If you're not yet ready to pre-order the S21 Ultra — but want to get notified when used models begin showing up on Swappa — just hit the Subscribe button to get notified of new listings as they arrive, based on your specific criteria (color, storage size, condition, etc.).