---
Whether you're looking to upgrade your current phone, in search of a cheap replacement, or dip your toes into Apple's ecosystem, it's hard to go wrong with the iPhone 7 and iPhone 7 Plus. Released over 4 years ago, the 2016 iPhone 7 was a major milestone for the company and although somewhat dated by today's standards, the iPhone 7 is still worth buying today. In fact, the iPhone 7 and 7 Plus are still some of the most popular phones sold on Swappa, and for anyone still on the fence, here are 9 reasons why the iPhone 7 is worth it in 2021.
1. With a 4.7-inch screen and A10 Fusion processor, iPhone 7 is one of the fastest small phones you can buy 📱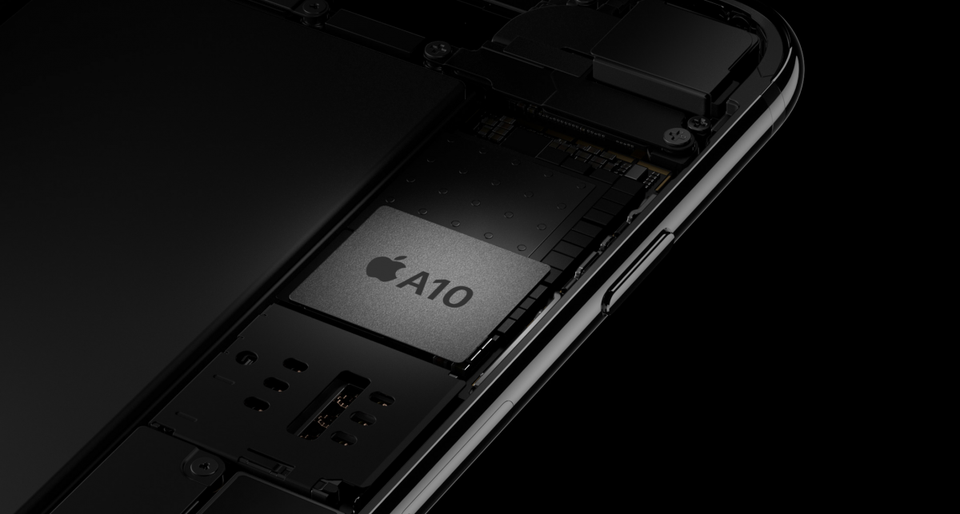 Small, pocketable phones are going the way of the dinosaur. This is particularly bad news for anyone who prefers a phone they can easily use with one hand. That's a good amount of people apparently. A recent poll conducted by AndroidAuthority showed that nearly 45% of their readers preferred smaller phones and wish there were more options. The good news is, despite being nearly 4 years old, the iPhone 7 is still one of the fastest performing phones on the market.
2. iPhone 7 battery life is still a top performer 🔋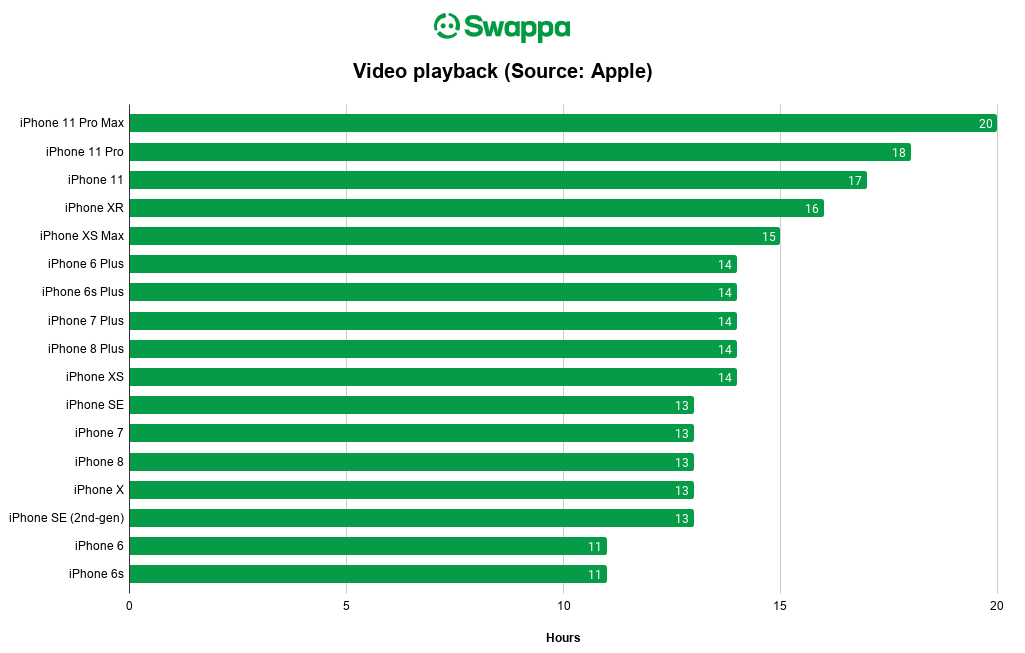 Whether you're going with the smaller iPhone 7, or the larger iPhone 7 Plus, battery life probably won't be of much concern. When they first launched, the iPhone 7 was a top performer in the battery life department, and not much has changed since then. A lot of this has to do with the quad-core A10 Fusion chip, that features two high performance cores and two low power cores that sip battery while in standby mode. This gives the iPhone 7 roughly 13 hours of video playback, while the 7 Plus reaches 14 hours. Of course, standby time should be dramatically longer than even that.
3. iPhone 7 is the only model with the Jet Black color option 😎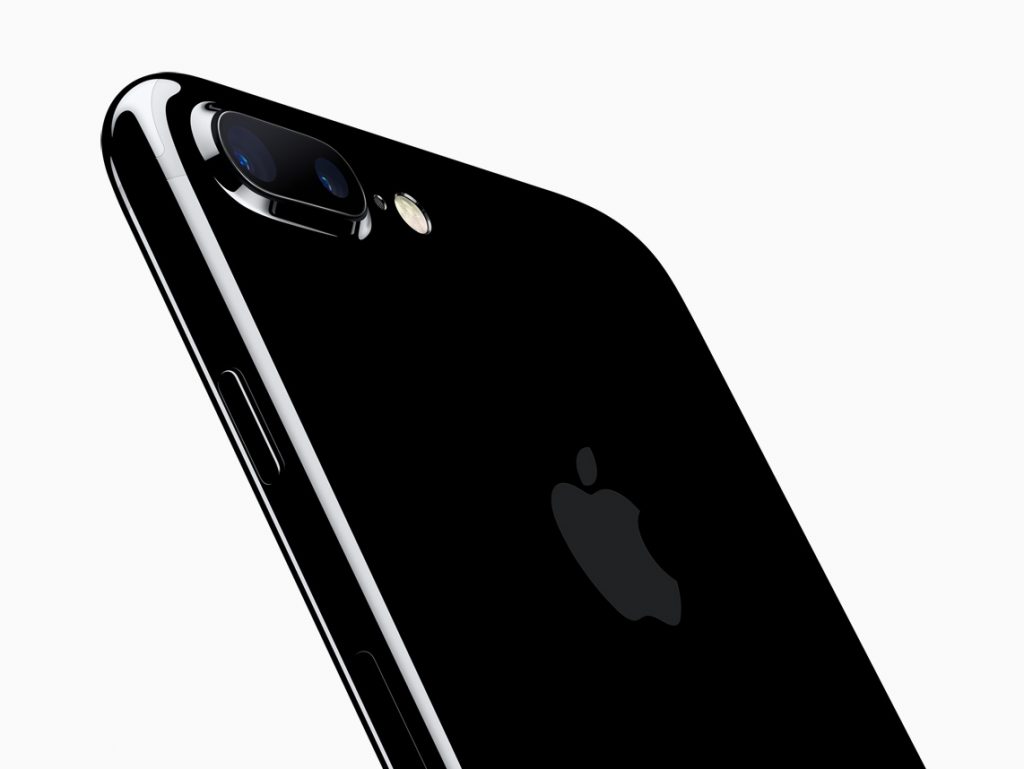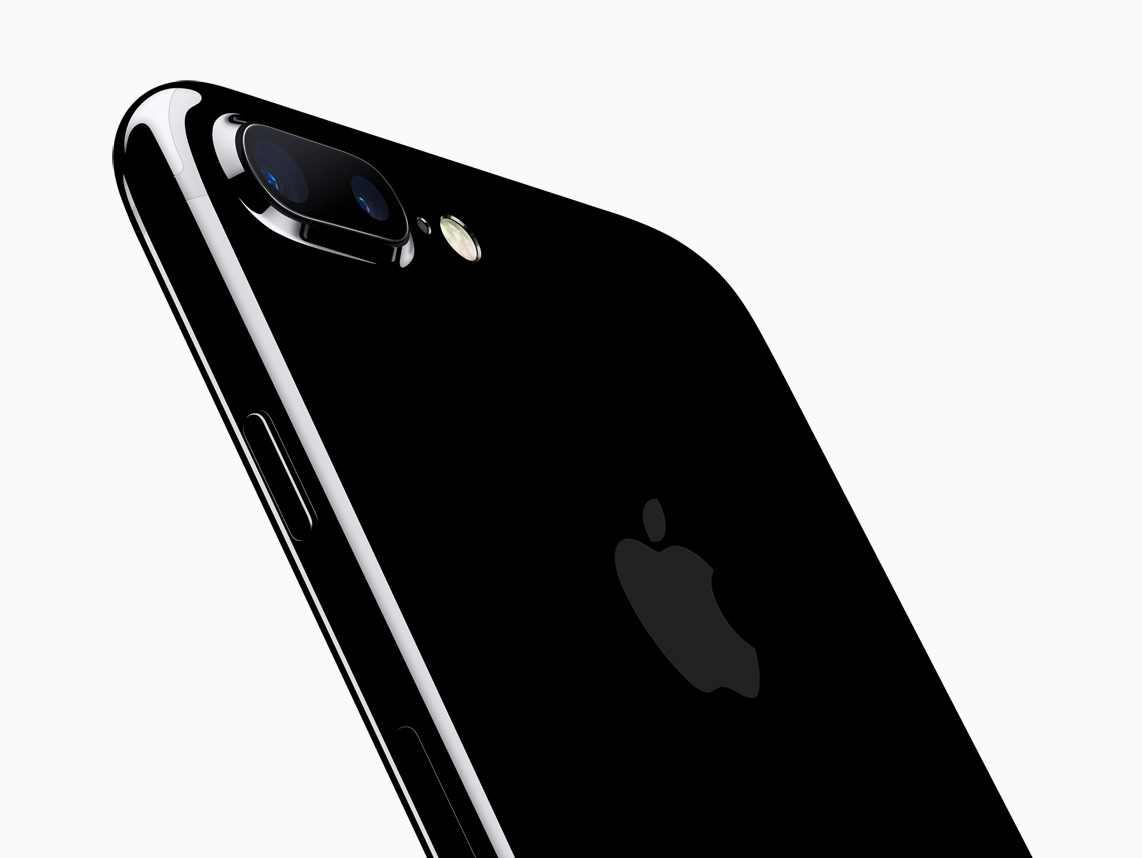 When it was released in 2016, the iPhone 7 launched with 5 color options that included standard silver, gold, rose gold (pink), and black color options, along with an entirely new color/finish: Jet Black. It's easily one of the sexiest iPhone colors to launch, a glossy black finish that was prone to fingerprints and light scratches (a good case or skin would solve this issue). It's by far the rarest color option found on the iPhone, making it a great collector's item for die-hard Apple fans.
4. iPhone 7's lightning quick fingerprint reader is more convenient than face unlock 🙊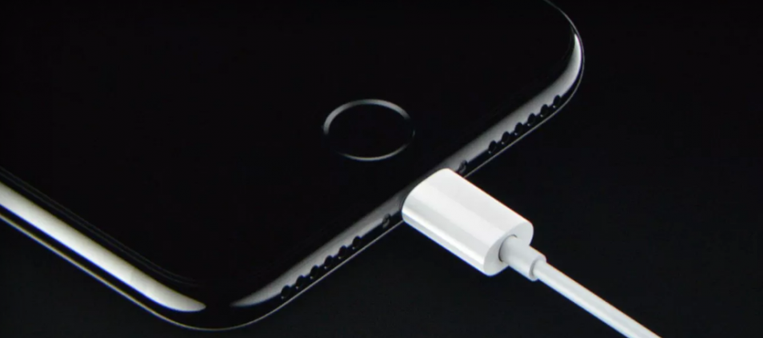 The iPhone 7 features Apple's second generation Touch ID. Not only is it lightning quick, but it's no longer an actual button. Instead, the second generation Taptic Engine simulates a "click" without physically moving. It's really impressive and really feels like a physical button. While the majority of iPhones released today now feature Apple's Face ID (face unlock), Touch ID is still a bit more convenient in that you can easily unlock your phone on your desk without having to pick up your phone or physically move your face over it.
5. iPhone 7 can easily survive a dip into the toilet, bathtub, or kiddie pool 🚽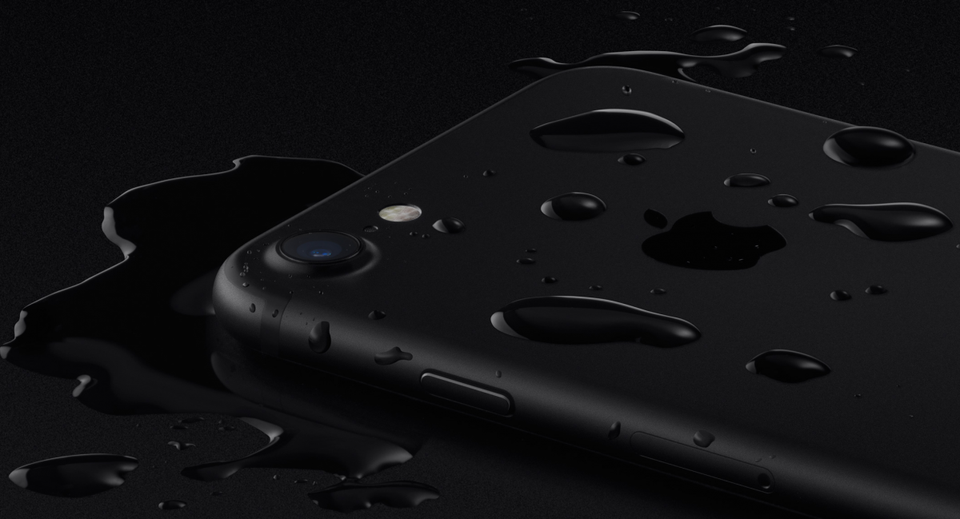 Water resistance is by far a must-have feature found on phones today. The iPhone 7 and 7 Plus were the first phones to feature an IP67 water resistance rating, giving the phones the ability to survive a drop in the toilet, puddle, or small body of water. According to Apple, the iPhone 7 can last up to 30 minutes in 3 feet of water. This doesn't mean the phone is waterproof, however, so you should never intentionally take the phone into the pool with you, or on your next scuba diving trip.
6. The iPhone 7 Plus introduced the world to Portrait mode 🤳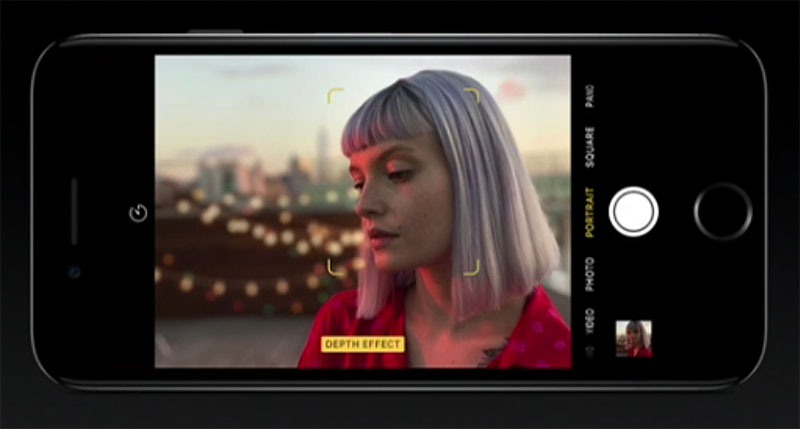 When it comes to smartphone photography, Portrait mode is one of those features people go crazy for. Spend any amount of time on social media, and you're sure to run into photos taking advantage of this feature. Portrait mode originally debuted on the iPhone 7 Plus, this was due to the extra camera lens that helps the phone calculate depth. Portrait mode creates a virtual bokeh effect, with a blurred background similar to professional cameras. Unfortunately, this feature is missing on the smaller iPhone 7 because of the single lens.
7. Stereo speakers are great for watching videos or playing music on the iPhone 7 🔊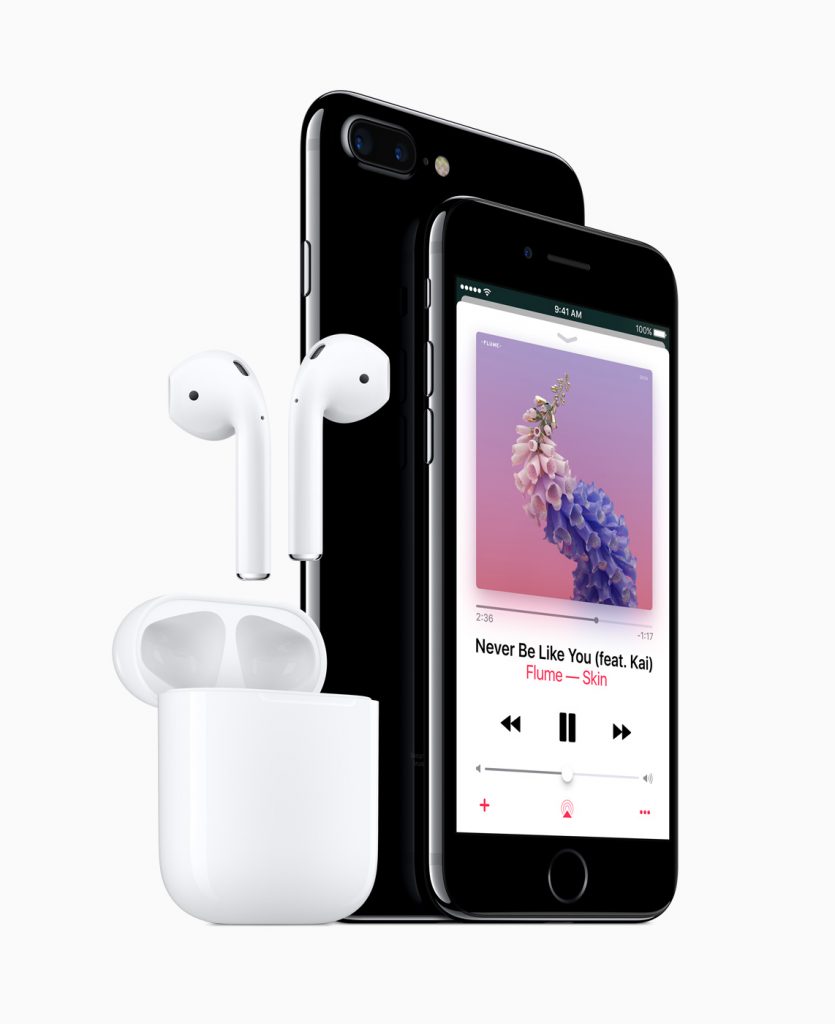 It's one of the more underrated iPhone features that debuted on the iPhone 7 and 7 Plus and is now common on most premium handsets: stereo speakers. For the iPhone 7 and 7 Plus, Apple was able to use the earpiece to act as a second speaker, giving the phone a stereo effect when playing media. Because the earpiece is angled toward your face — and by extension, your ears — it really helps boost the volume during media playback.
8. iPhone 7 is already running iOS 14 with the latest features 📲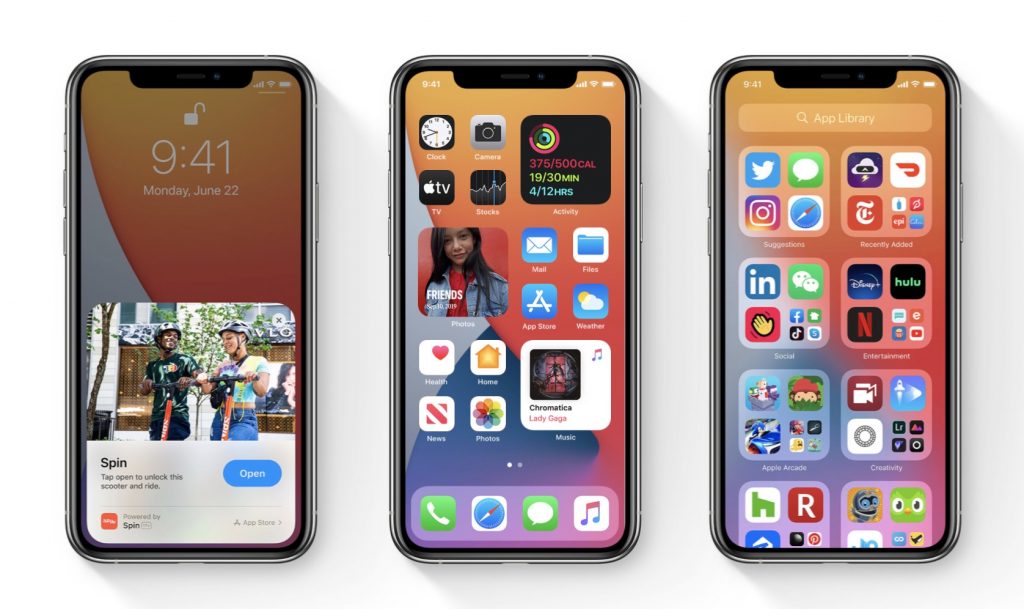 With the recent release of iOS 14, Apple has successfully pushed the new update to their entire iPhone line, this includes the iPhone 7 and 7 Plus. Despite being 4 years old, the iPhone 7 and 7 Plus are still supported by Apple and receive all the latest security updates, new emoji, and software features from major updates.
For instance, iOS 13 introduced features like a system wide dark mode, new photo and video editing tools, a handful of revamped stock apps. More recently, Apple introduced iOS 14 and the iPhone 7 and 7 Plus have already received that update as well. iOS 14 brings a handful of new features like a redesigned home screen with custom widgets, new iMessage features, picture-in-picture video, and loads more.
If you want a phone that hasn't been forgotten about or left behind in the dust — you can't go wrong with the iPhone 7.
9. The iPhone 7 is super affordable, making it the perfect phone for the whole family 🤑
Pricing and availability subject to change
One of the best reasons to buy an iPhone 7 in 2021 is easily its affordability. An incredible mix of price and features, the iPhone 7 and 7 Plus offer some of the best values you can find. On Swappa, the vast majority of used iPhone 7 models are priced under $150, while most iPhone 7 Plus models are priced under $250.
With iPhone prices dropping all the time, there's a good chance that you can find even better deals by browsing through our listings. Start shopping for used iPhone 7 or 7 Plus deals by hitting one of the buttons below.