---
Short answer: It's not the flashiest phone out there, but the Galaxy S9 has aged gracefully over the years. With plenty of features and extremely low used prices on Swappa, the Galaxy S9 is one of the best cheap Android phones you can buy in 2021. Sure you can find newer models with a better camera, longer battery life, or 5G, but the Galaxy S9 can still hold its own and is the perfect mix of premium and affordable.
If you're looking for a great phone for cheap, a great way to save money is by shopping for gently used devices on Swappa. For the vast majority of folks, older devices are still able to meet your needs with plenty of handy features, but are still easy on the wallet.
A great example of this is the Samsung Galaxy S9. Released back in 2018, the Galaxy S9 is one of the most popular phones sold on Swappa, and for good reason. The phone looks great, is jam packed with features, and is extremely more affordable than the latest iPhones.
If you're still on the fence, here are 10 reasons why the Galaxy S9 is still a great phone in 2021.
---
1. The Galaxy S9's curved "Infinity Display" is one of the best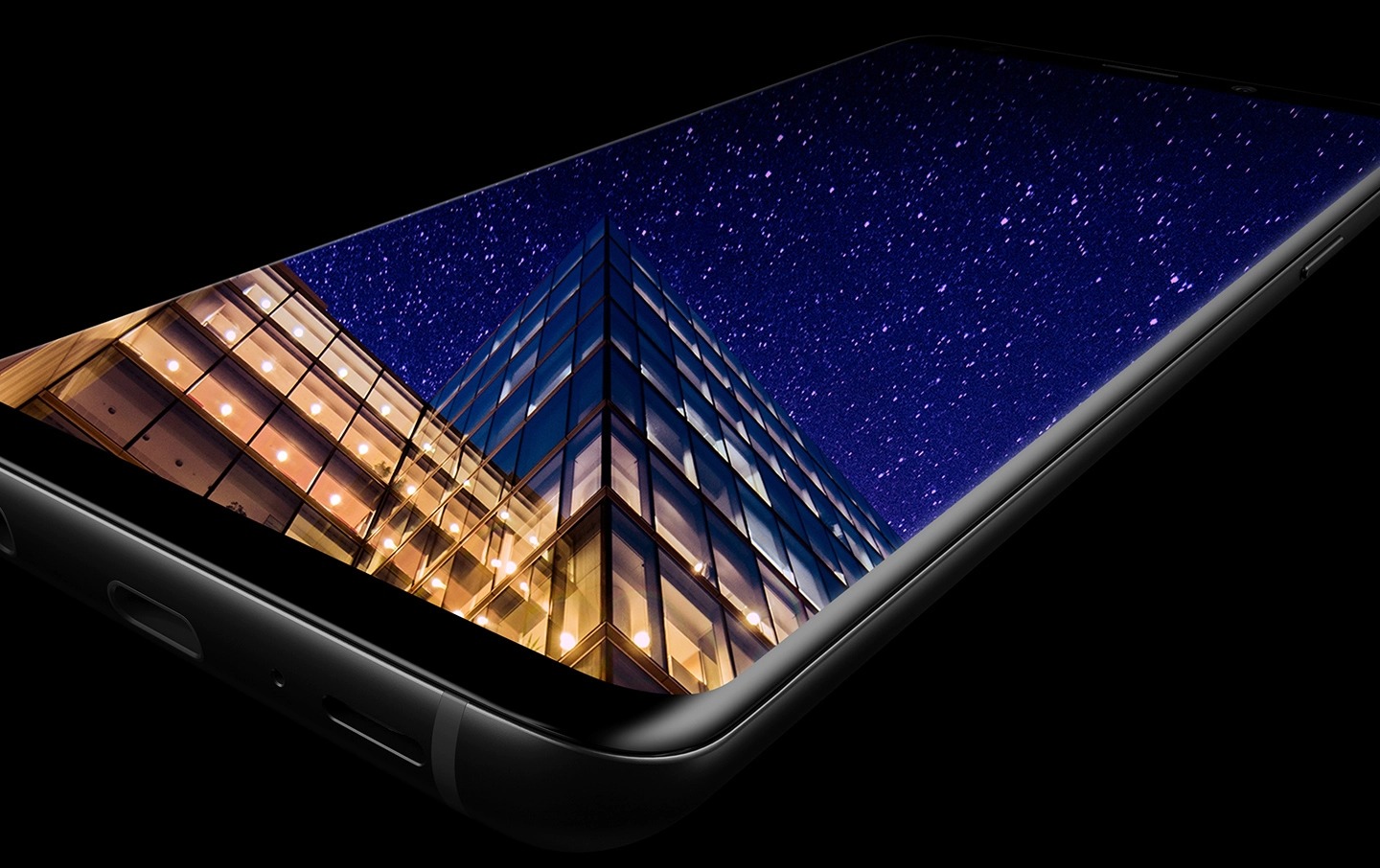 Samsung is known for a lot more than just making phones. In fact, they're the world's premier display manufacturer and they don't skimp when it comes to their flagship Galaxy line.
For the Galaxy S9, Samsung's outfitted it with a gorgeous "Infinity display," which features curved edges along the sides, and small bezels on the top and bottom. Combine that with a pin-sharp 1440p screen resolution and a modern 18.5:9 aspect ratio.
This means — despite being 5.8-inches — the Galaxy S9 is more narrow than older 16:9 phones and easier to hold with one hand. And since we're talking about an OLED panel, you can expect vibrant colors and deep blacks, perfect for watching videos or gaming.
The display is so good, DisplayMate gave the S9 screen an "Excellent A+" grade and at the time, said it was "the best performing smartphone display" they had ever tested. Needless to say, the Galaxy S9 will probably be the highest quality screen in your house.
Looking for a 120Hz refresh rate? Check out the Samsung Galaxy S20.
2. The Always-On Display on the Galaxy S9 is an incredibly underrated feature
The Galaxy S9's Always-On Display (AOD) is a small, underrated feature that's hard to appreciate unless you've experienced it. Despite being non-existent on even the latest iPhones, AOD has been around since the Galaxy S7, and allows you to quickly see the time, date, and notifications while your phone is sleeping. Since it's "always on," you don't have to touch your phone to see helpful information at your desk or bedside.
3. You can still find the 3.5mm headphone jack alive and well on the Galaxy S9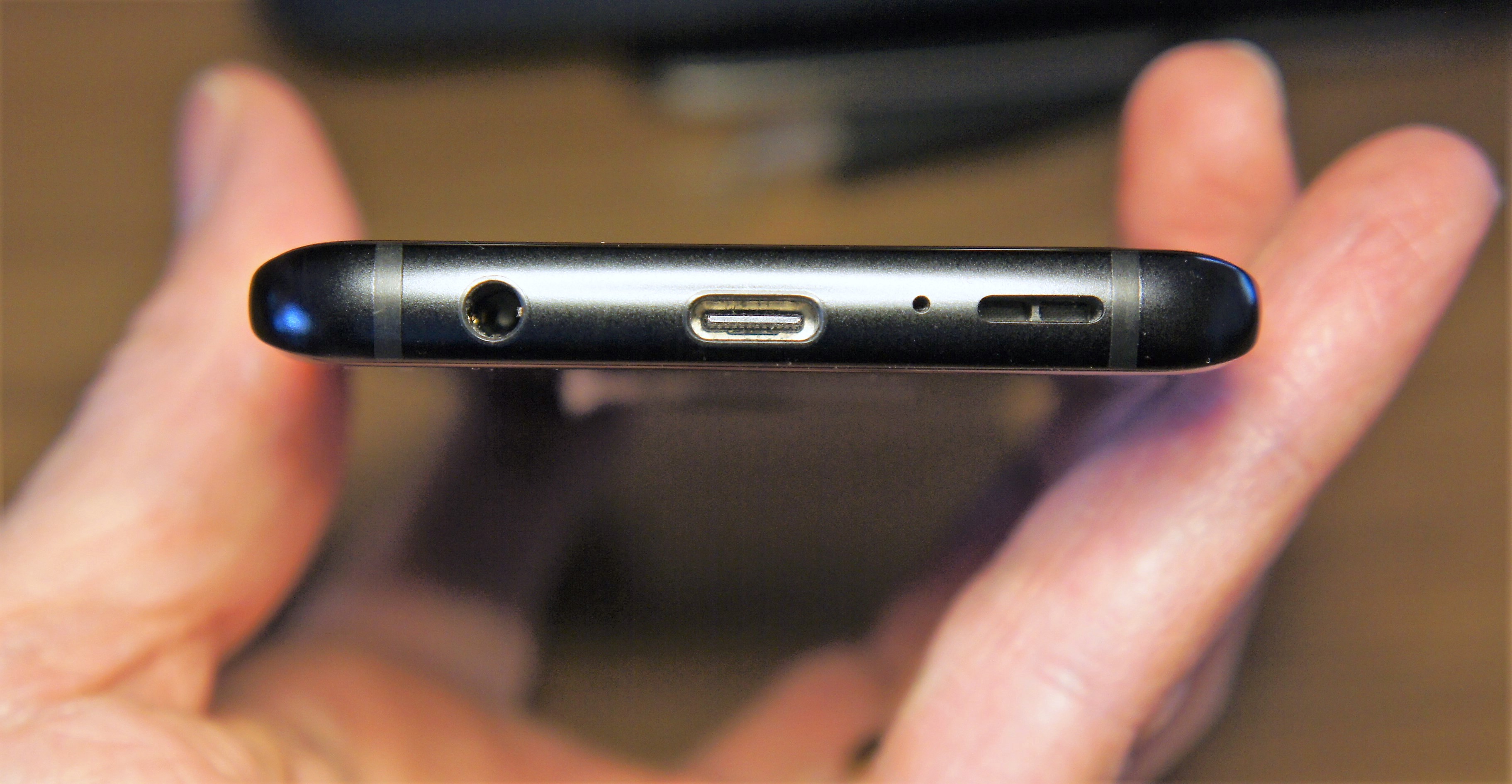 Headphone jacks have slowly disappeared from more recent smartphones, but the hardware feature is still alive and kicking on the Galaxy S9. Later models have removed this feature, so it's nice to know you can still find it on older generation devices. So whether you want to listen to wireless or wired headphones, the Galaxy S9 gives you the best of both worlds.
4. You'll never run out of storage space with the Galaxy S9's expandable SD card slot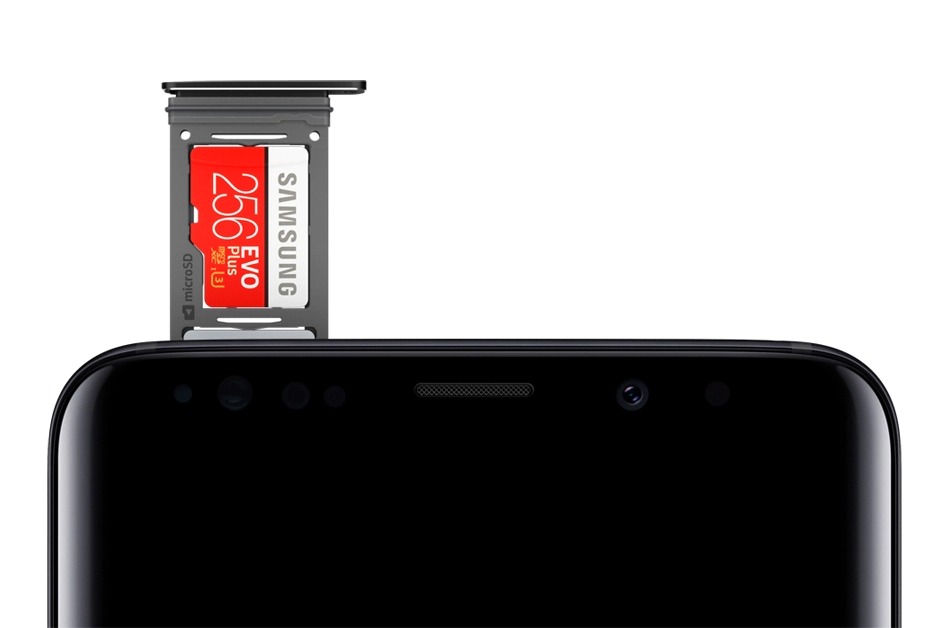 The Galaxy S9 is one of the few smartphones that still offers a micro SD card slot. This allows you to expand the phone's internal 64GB of storage, so you can shoot photos and videos til your hearts content… or your SD card is full (whichever comes first). Just keep in mind the Galaxy S9 supports up to 400GB and once/if they should ever become filled up, you can always swap it out with a fresh card.
5. Galaxy S9's camera is Dual Aperture + records 4K and Super Slow-mo video
The Galaxy S9 features a single 12MP Dual Aperture camera on the back and loads of software options within the camera app. Dual Aperture means the camera uses a mechanical shutter to open the lens to f/1.5 in dim lighting for better low light shots, and f/2.4 for brighter scenes to keep the image sharp and crisp.
You'll also find more camera options than you can shake a stick at, including a "Pro mode" that allows you to adjust ISO, exposure, white balance, and color tone. The S9 can also record 4K/60fps video, as well as super slow-motion video at 960fps, although the resolution is 720p.
6. Keep your Galaxy S9 secure with a fingerprint reader, face recognition, or Iris scanner
Where some phones ditch tried-and-true fingerprint sensors in favor of facial recognition, the Galaxy S9 gives you the best of both worlds. In fact, the Galaxy S9 can also use face unlock or the built-in Iris scanner in lower lighting conditions to read the unique pattern of your eyeballs.
Of course if this method isn't convenient enough for you, there's also a traditional fingerprint reader on the back of the phone, or you can opt for facial recognition. Needless to say, there's no shortage of ways to keep your Galaxy S9 secure.
7. Loud stereo speakers tuned by AKG are perfect for video streaming
Whether you're catching up on your favorite TV shows, or watching your favorite YouTuber, you can rest easy knowing you won't have any trouble when streaming through the Galaxy S9's speakers.
Unlike the Galaxy S8 which featured a single, bottom firing speaker, the Galaxy S9 was the first Galaxy to introduce stereo speakers. With tuning by AKG, they're high quality and loud, making them perfect for watching videos in noisy environments or gently playing music while you get ready in the morning.
8. Galaxy S9's Theme Store offers endless customization to suit your tastes
The Galaxy S9 features its own theme store where you can quickly and easily change the entire look of the user interface to suit your tastes.
Whether it's something as simple and minimalistic as an 8-bit retro theme, or an over-the-top Marvel Avengers UI, the Galaxy S9 lets you change everything from the icons, to the lock screen, settings, dialer, notification tray, and more. No matter what your individual tastes are, the Galaxy S9 has a theme for you.
9. Galaxy S9 can easily survive a drop in the toilet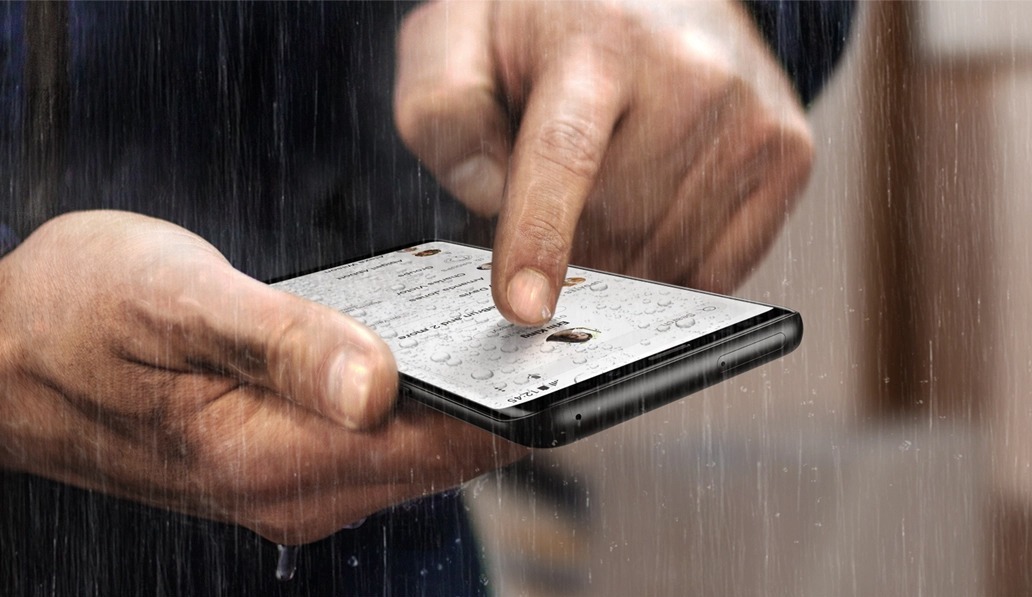 Samsung's Galaxy line were some of the first to feature water resistance, so it's no surprise that the Galaxy S9 would continue this legacy. With an IP68 water resistance rating, the Galaxy S9 can survive for 30 minutes in up to roughly 5 feet of water.
That doesn't mean the Galaxy S9 is waterproof, but you shouldn't have to worry if the phone accidentally makes its way into your toilet or the bottom of a pool. With that in mind, that doesn't mean you should ever intentionally take the phone in water, but there's a little extra peace of mind in knowing the phone would survive.
10. You can get the Galaxy S9 for under $200 on Swappa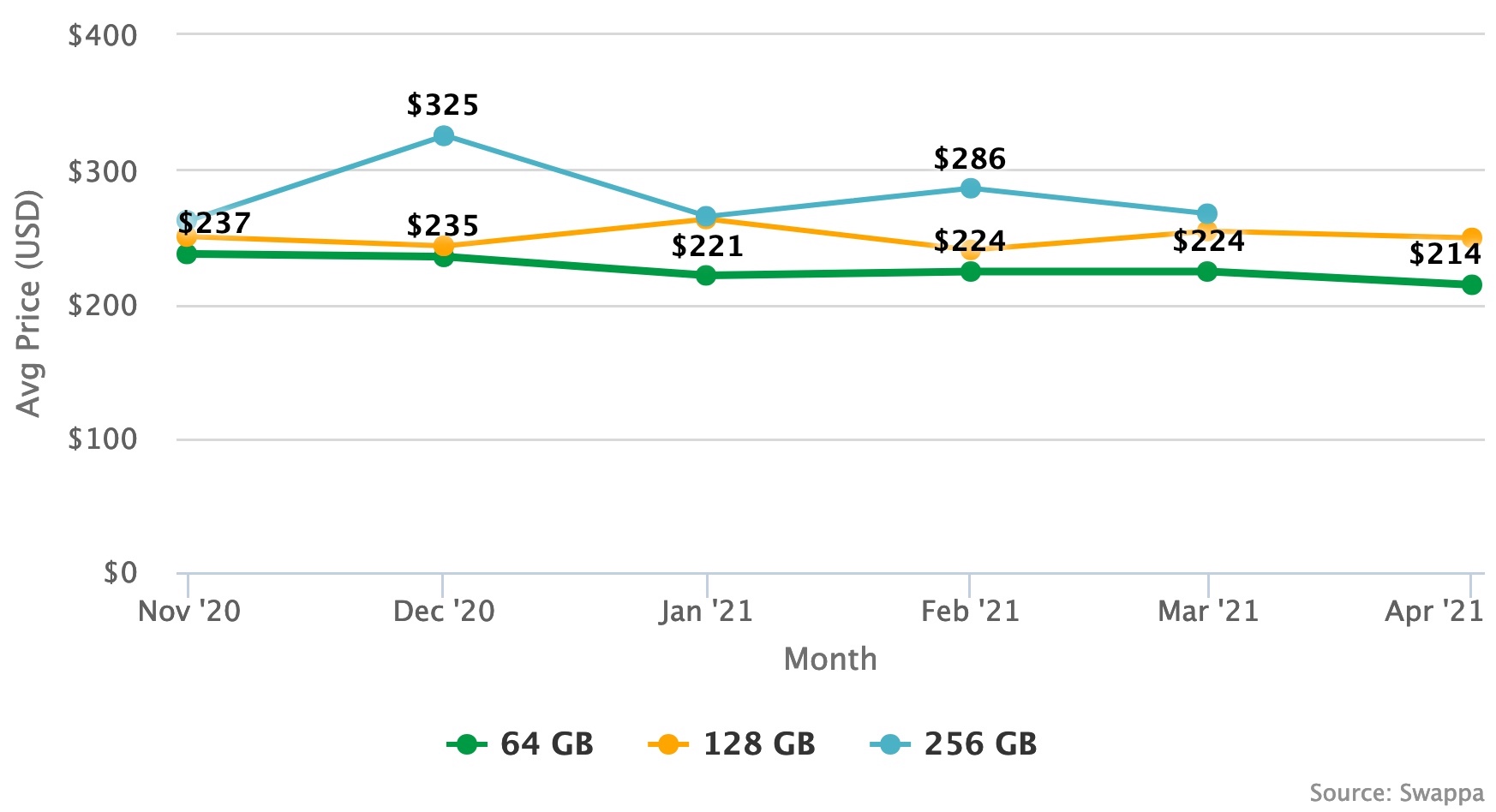 For a phone that offers everything but the kitchen sink, the Galaxy S9 is a surprisingly affordable phone on Swappa. The starting price for a Galaxy S9 (64GB) on Swappa is only $159. That's a tremendous value considering everything the Galaxy S9 offers. Check out the latest Galaxy S9 price trends in our Galaxy S9 Buyer's Guide.
Is the Galaxy S9 worth it?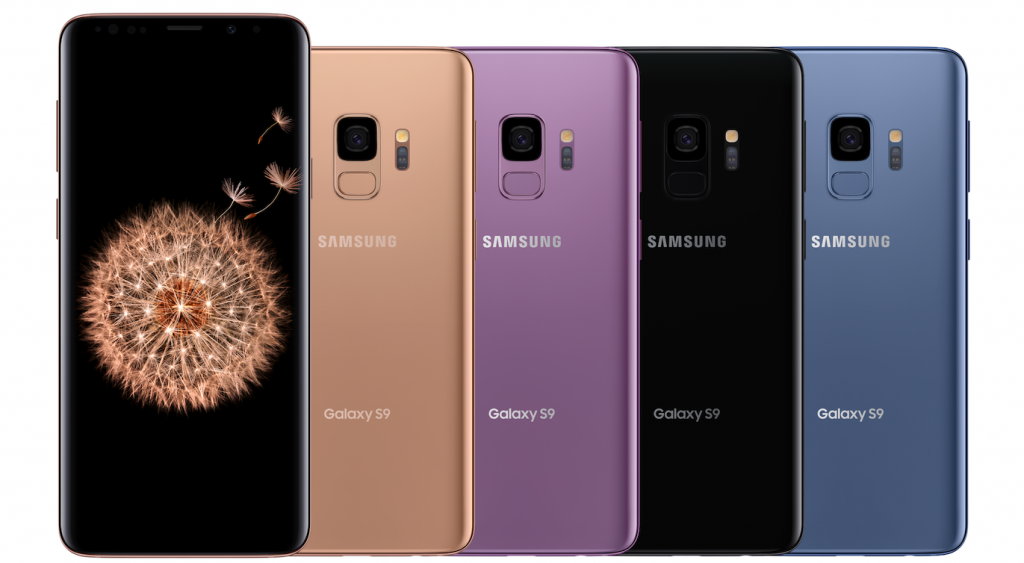 A veritable jack-of-all-trades, if you're looking for a modern design, gorgeous display, fast performance, headphone jack, micro SD slot, and a solid camera, the Galaxy S9 is definitely worth it, especially considering it's under $200. What's not to love?
Swappa makes shopping for gently used tech safe and easy. Listings must be manually approved by our staff before they go live in our marketplace, so you can shop with confidence. And we make buying even easier with Buy Now, Pay Later. Get the tech you want today, and pay for it in 4 easy installments spread over time.
Looking for more information on the Galaxy S9? Check out our official Galaxy S9 Buyer's Guide where we give you full specs, Galaxy S9 upgrade options, pricing trends, and more. Or check out the Galaxy S Buyer's Guide to learn more about other models that you can get for less on Swappa.